Sandro Z
| | | |
| --- | --- | --- |
| | | Sandro Z (Sacramento Song xx x Wahnfried, 1974) |
Sandro Z has earned his own reputation in the jumping sport. He was one of the first licensed stallions to also develop a sport career. Under Franke Sloothaak he claimed numerous successes and earned a live winnings at the time of DM 55,000. But also in breeding Sandro Z has been a success, which was confirmed at the `94 The Hague World Equestrian Games, where three of his offspring made him one of the most influential sires. Sandro has more than 40 licensed sons, the most promising being Silvio I and II, Sandro Song and Salido Z.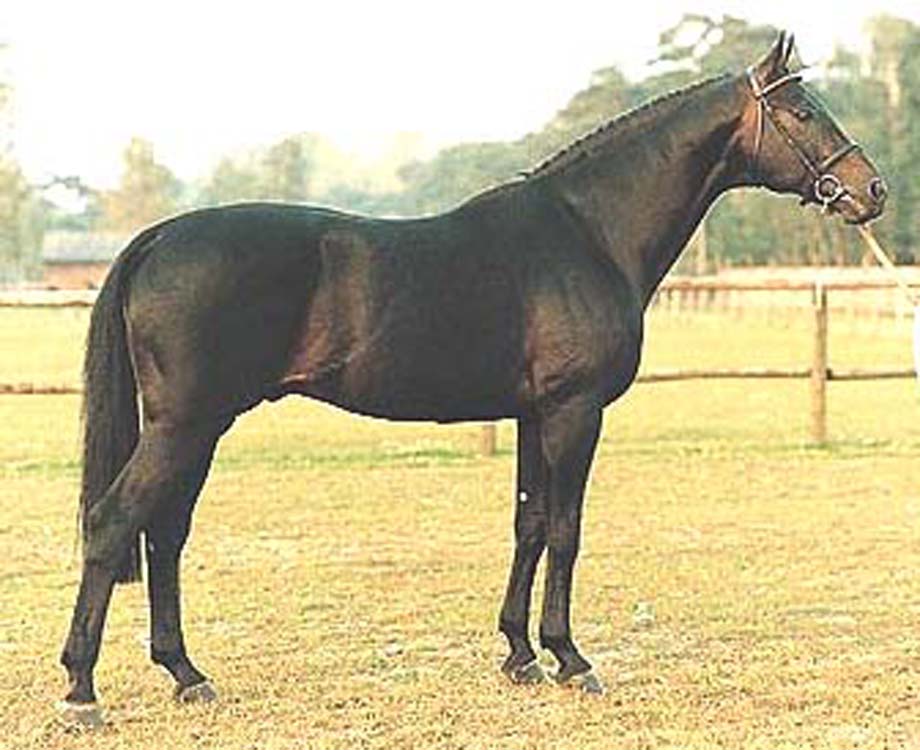 Unique about Sandro Z is that he is the only directly licensed son out of the successful combination Sacramento Song xx x Wahnfried. We also find this combination in the pedigree of the dams of, amongst others, the stallions Lavall I and II, Atlantus Z and Campione, as well as the international showjumping horses Cathleen (Meredith Michaels) and Zigeunerin (Rodrigo Pessoa). Sandro Z certainly got his jumping genes from his female line, as well, because dam Durte is a full sister of Wabbs (Mehlkopf), one of the most successful puissance horses ever. Duerte is also dam of the S-level jumper Salvador.

Sandro Z is a breeding stallion who have been successful breeding sport horses with offspring competing in both showjumping and dressage. Sandro Z is a stallion with lots of blood, sired by the thoroughbred stallion Sacramento Song.

Sandro Z was purchased by famous horse dealer and breeder Paul Schockemohle who recognised Sandro Z as a modern breeding stallion for the future. Sandro Z is the father of international showjumping stallion Sandro`s Boy who won the world cup final, he is also the father of Sandro Song who is a leading sire of dressage horses.






ContentAdvert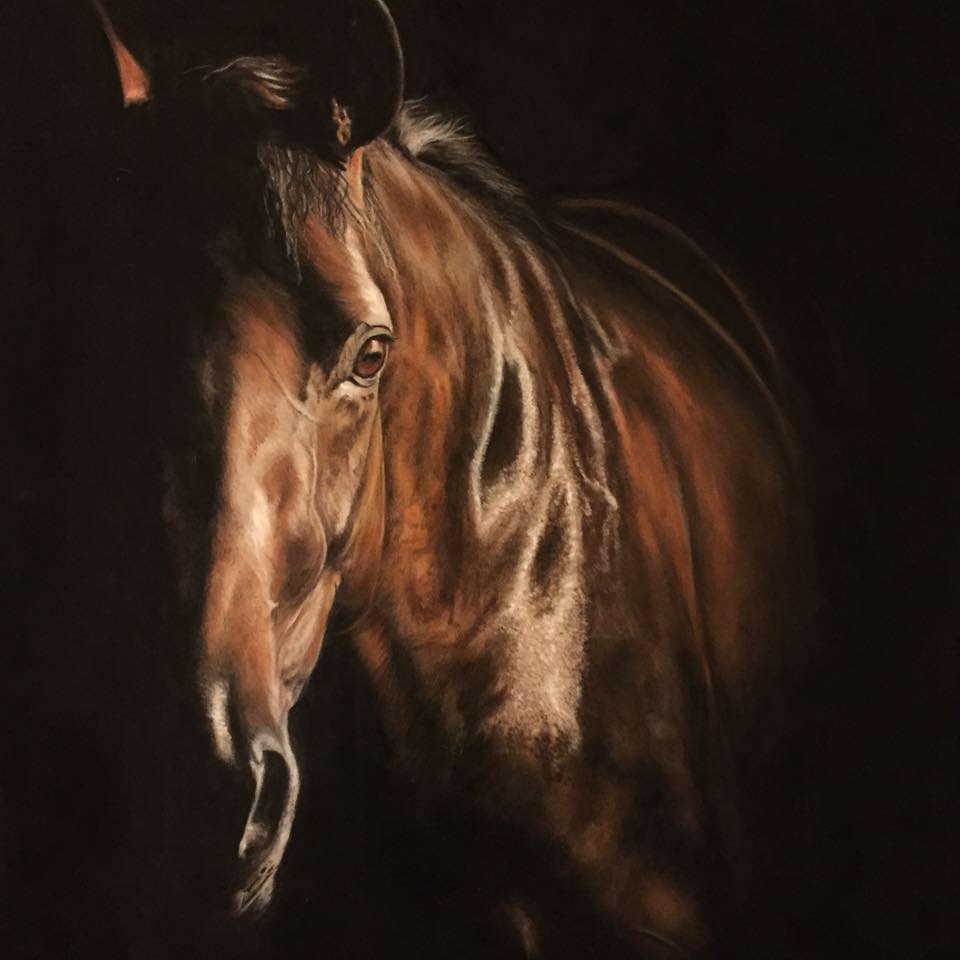 Looking for equestrian artists, visit our art directory browse all types of horse themed art. Oil paintings, watercolours, pastels, pencil in all different types of style.…
Read More
BELL AIR
Sandro Z x -, -
Elsafina
Sandro Z x -, -
Esaundra Z
Sandro Z x -, Zangersheide -
GOLDBURG II
Sandro Z x -, -
GRACIA III
Sandro Z x -, -
Gwendisa
Sandro Z x Gwendi, -
GINETTE
Sandro Z x -, -
Sir Angel
Sired by Sandro Z
GIPSY LADY II
Sandro Z x -, -
GEFLON
Sandro Z x -, -
Sandro`s Whisker
Sandro Z x Wiska, -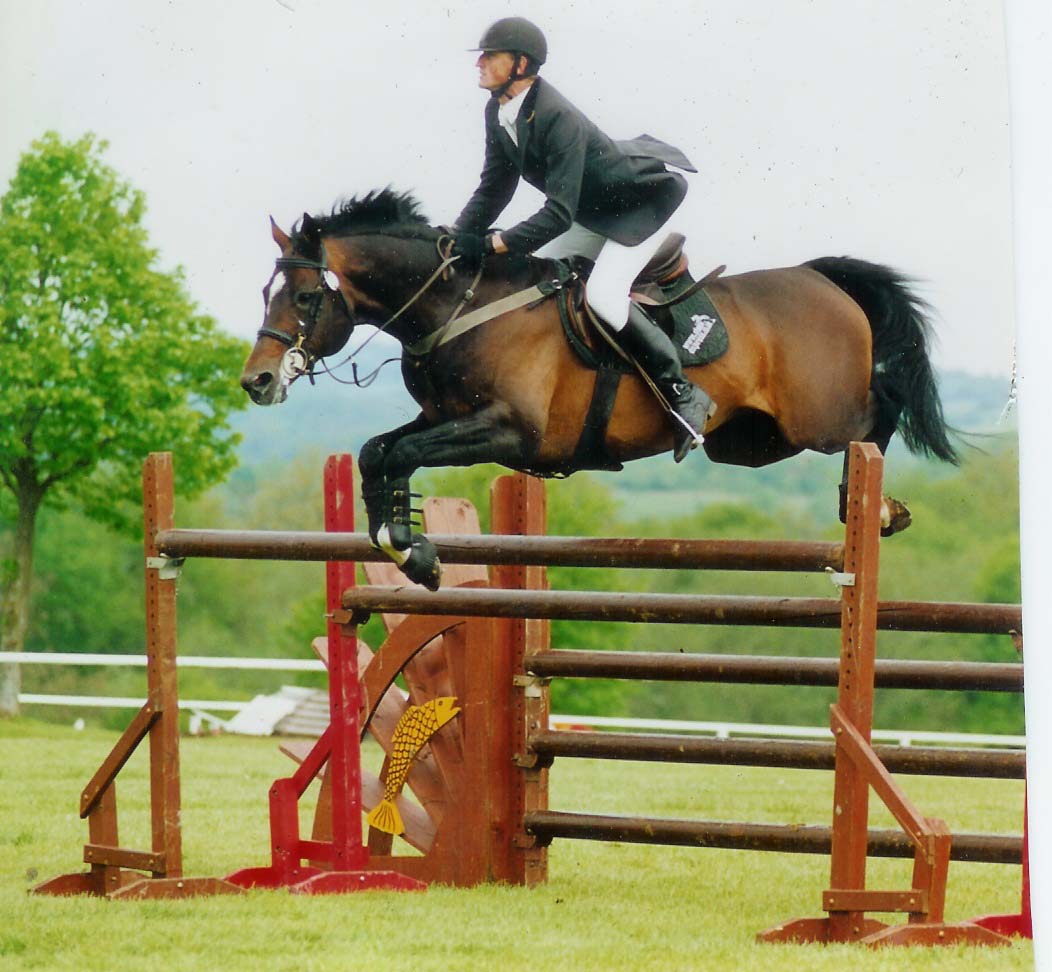 JANDRA
Sandro Z x -, -
KAKILLY R
Sandro Z x -, -
KOMTESS6
Sandro Z x -, -
LA SANDRA
Sandro Z x -, -
NEVER SAY NEVER
Sandro Z x -, -
OXENHOLM PIONEER
Sandro Z x -, -
Sadenio
Sandro Z x -, -
SAITE
Sandro Z x -, -
SALANDRA
Sandro Z x -, -
SALZA MEXICANA Z
Sandro Z x -, -
Salido Z
Sandro Z x Lisa Z, -
Salipa Z
Sandro Z x -, Zangersheide -
SAMBOCCO
Sandro Z x -, -
SAMBA Z
Sandro Z x -, -
SANDROMEE
SANDROMEE is sired by Sandro Z out of the mare Galaxie who is a daughter of Golan
Sampras 3
Sandro Z x -, -
Sandeka
Sandro Z x Deka, -
SANDMAN
Sandro Z x -, -
SANCERRE
Sandro Z x -, -
SANDEMAN KZI
Sandro Z x -, -
SANTA FE
Sandro Z x -, -
Santander H
Sandro Z x -, -
SARIETE III
Sandro Z x -, -
SATINA
Sandro Z x -, -
SILVERSTONE 9
Sandro Z x -, -
Sela Z
Sandro Z x Heureka Z, Zangersheide -
SEMPER
Sandro Z x -, -
SENNA Z
Sandro Z x -, -
So Long 29
Sandro Z x -, -
SODERMIE Z
Sandro Z x -, -
Sonic Empire
Sandro Z x -, -
SOOKI VA Z
Sandro Z x -, -
SURLA
Sandro Z x -, -
SKORPIO
Sandro Z x -, -
SISSY
Sandro Z x -, -
SIRIA
Sandro Z x -, -
Sirna Z
Sandro Z x Heureka Z, Zangersheide -
SANDRINA12
Sired by Sandro Z
SIR CALETTO
Sandro Z x -, -
SIMPLY
Sandro Z x -, -
WINTERMARCHEN
Sandro Z x -, -
FLEXPOWER SABINA
Sired by Sandro Z out of the mare GIGANTIN who is a daughter of Grannus
SANDRA CARD
Sired by Sandro Z
SAN SIRO
SAN SIRO is sired by Sandro Z who is a daughter of Ralind who is a daughter of Ramiro Z
Artemis
Sired by Sandro Z / Richard Davidson and Artemis Olympics 72.796%
Sandro Danz
Sired by Sandro Z
SANTINI
SANTINI, 1992 grey stallion sired by Sandro Z out of the mare Cora who is a daughter of Cardinal xx
SANDRO NIGHT
Sired by Sandro Z
SANDRO KHAN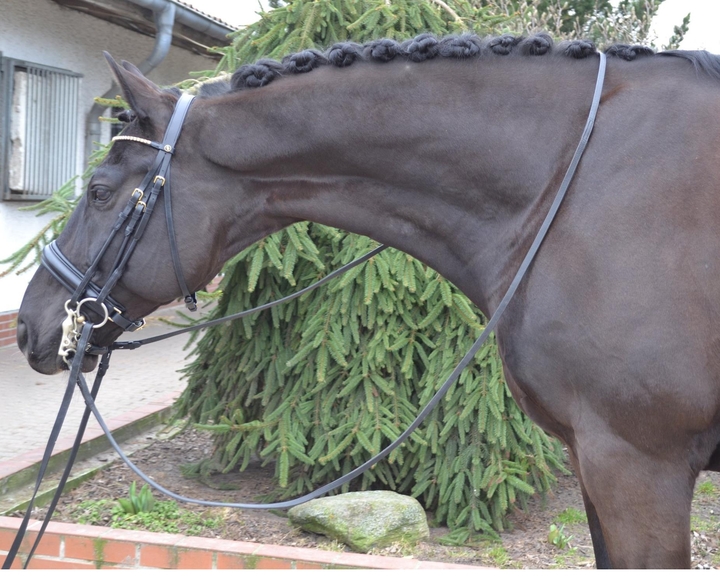 Santorin F
Sandro Z x -, -
SANDRIQUE Z
SANDRIQUE Z sired by Sandro Z out of the mare Unique who is a daughter of Amor
Sambo
Sambo is a showjumping stallion with success in 1.60m competitions sired by Sandro Z out of the mare Passadena 13 who is a daughter of Picard
GIRLFRIEND
Sired by Sandro Z
SANDRO SPEZIAL
Sired by Sandro Z out of the mare Wiska who is a daughter of Wanderer, Sandro Spezial is an approved Oldenburg stallion
Sandreka
Sired by Sandro Z out of the mare Deka
SAINT-CYR Z
Sired by Sandro Z out of the mare Duplicata Z who is a daughter of Dux Z, SAINT-CYR Z is an approved Zangersheide stallion
Silvio II
Sandro Z x Gelbkatze, -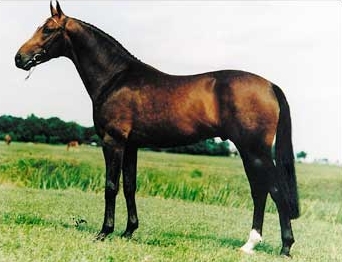 Hephaestus
Sandro Z x -, - Breeding Stallions At Stud