Sammie Jo Coffin
Sammie Jo started riding at the age of 2 years old with a 13.2hh new forest pony called Dolly. Her mother would lead her out each day. At the age of 5 Sammie Jo hacked to her first show and it all spiralled from there. Dolly struggled with jumping so other ponies came through the ranks to gradually travel further to shows until she was competing UK wide.
At the age of 14 she won the junior open and the senior grade c at Royal Cornwall Show at which point she graduated from Ponies to horses.
Her main horse at this point in time was "No wise cracks", who Sammie Jo jumped up to area trials level. She has since produced numerous horses from unbroken 4 yr olds to grade A Show jumpers, the most successful being Willem de lux who won the 8 year old final at the Hose of the Year Show Horse of the year in 2011 and the 1.50 derby trophy at Hickstead in 2012.
Another one of her top horses is zig zag a stallion by Concorde. He qualified for 3 Finals at the Horse of the Year Show in 2011 and was placed in the talent spotters final this year. He won an international stairway, also having 2 seconds in Area Trials which he stepped up to this year.
Sammie Jo has a string of young horses coming up through the grades showing a lot of potential. She is currently ranked at 49th in the UK. Her aim for 2013 is to get to as many international shows as possible, travel the county show circuit and aim to get her youngsters to HOYS. Sammie Jo Coffin winner of the Hickstead derby in 2012 with Willem De Lux.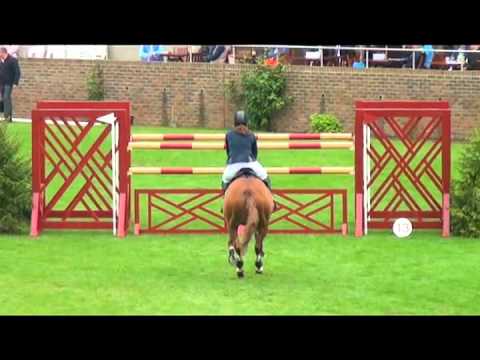 BELLAMY II, WILLEM DE LUX, CATCH THE PIGEON II, BACCARA SF, BLESS VDH Z, CABRI LOUVO, CAFRE QUANTUM OF LIGHT, CALEANDRA Z, CHURCH PARK WARLEGGAN, CODDSTOWN PET, COJAK, CYCLONE II, ELSAVADOR VANT SCAAPHOF Z, GEORGINA EB, HABRAXIS, HANITY, J FIRST AFTER DARK, JOHNNY CASH VDL, MODESTY FORBIDS II, WARCHANT II
How many equestrian couples can you think of, read about some of the leading equestrian couples from around the world, famous horse riding couples and their relationships.
Read More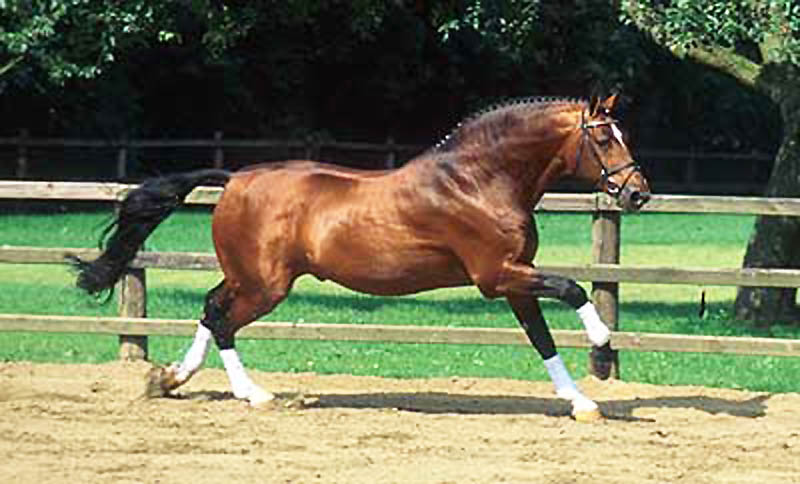 Video clip of Argentinus (Argentan I x Dorle), got to stallion profile sire of Arko III, Anka & Anastasia as well as many others …
Read More
Explore our horse bedroom idea`s from around the internet. See more ideas about Horse themed bedrooms, Bedroom themes for horse lovers.
Read More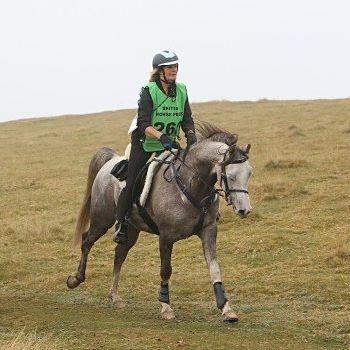 Jo Chisholm appointed Chef d`Equipe of Great Britain young riders team …
Read More
Juan Luis Castillejo Conde De Cabrillas - Spain …
Read More
Jose Andres Parejo Vizcarrondo - Spain …
Read More
Willem De Lux
Winner of the Hickstead derby in 2012 with Sammie Jo Coffin
Jo Chisholm To Become Young Rider Chef D`Equipe
Jo Chisholm appointed Chef d`Equipe of Great Britain young riders team
Horse Videos