Sacramento Song xx
Sacramento Song xx is a thoroughbred stallion bred for racing but has been very important in sport horse breeding. Born in 1967 Sacrament Song xx was born in 1967, he raced 23 times over his career, winning on 4 occasions. Over his career he won £4,241 on the race track.
As a breeding stallion Sacramento Song stood in the UK, before being imported to Germany where he was used to put more blood into the Holstein studbook.
Sacramento Song xx most famous son is Sandro Z who has bred some of the worlds top showjumping and dressage horses.
Horse Videos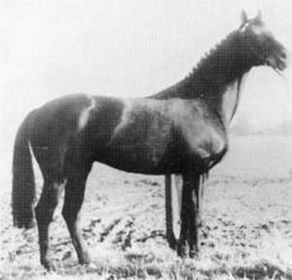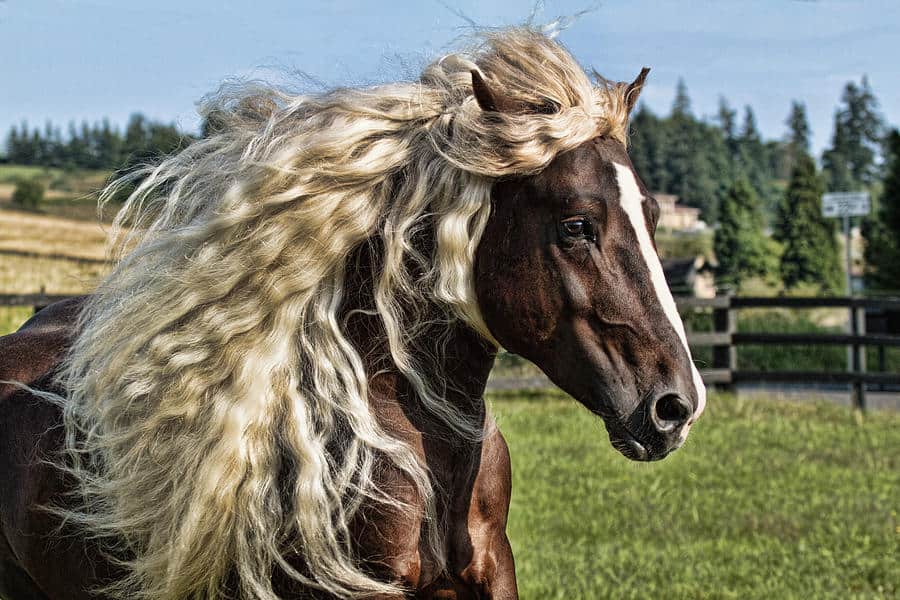 Stunning pics and facts about the Endangered Black Forest Horse of Germany. The Endangered Black Forest Horse Of Germany …
Read More
When Tiny Tim was born weighing less than 10 pounds his mama took drastic action to keep him alive.
Read More
Doug the Dog loves Horses so much he thinks he is one!
Read More
LAUSITZ
Sacramento Song xx x -, -
Madam
Born 1975 Madam is a holsteing mare who competed in 1.40m competitions, sired by the thoroughbred stallion Sacramento Song, out of the mare Griet who is a daughter of Wahnfried.
MARJELLE
Sacramento Song xx x -, -
MARTHE
Sacramento Song xx x -, -
MECHTHILD
Sacramento Song xx x -, -
MENDURA
Sacramento Song xx x -, -
MIRANDA
Sacramento Song xx x -, -
MONI
Sacramento Song xx x -, -
MORNING LADY
Sacramento Song xx x -, -
NALOME
Sacramento Song xx x -, -
NARTANE
Sacramento Song xx x -, -
NIXE IV
Sacramento Song xx x -, -
ORISKA
Sacramento Song xx x -, -
O-SALLY
Sacramento Song xx x -, -
OSAMBARA
Sacramento Song xx x -, -
O-SANTANA
Sacramento Song xx x -, -
O-SATINA
Sacramento Song xx x -, -
PALKURA
Sacramento Song xx x -, -
PAPPEL
Sacramento Song xx x -, -
PARTANE
Sacramento Song xx x -, -
POLKA
Sacramento Song xx x -, -
RUNA
Sacramento Song xx x -, -
RESTELLE
Sacramento Song xx x -, -
RASANDRA
Sacramento Song xx x -, -
SACRAMENTO SON
Sacramento Song xx x -, -
SASKIA 61
Sacramento Song xx x -, -
SARTANE
Sacramento Song xx x -, -
SCHLADIX
Sacramento Song xx x -, -
SEDAC
Sacramento Song xx x -, -
Societé
Sacramento Song xx x -, -
SOJA
Sacramento Song xx x -, -
Mairike
Mairike is a mare sired by Sacramento Song, her mother Corlina is a daughter of the thoroughbred sport horse breeding stallion Ladykiller xx
Laurena H
1974 mare Laurena H, registered with the holstein studbook, sired by Sacramento Song xx out of the mare Etude H who is a daughter of Fasching. Laurena H has had two foals Vernoa by Calypso IV and Le Filou3 by Landmeister, Le Filou3 jumped in 1.40m competitions
Maedchen
Maedchen sired by sacramento Song xx out of the mare Dakota who is a daughter of Aldato, born 1975
Marotte
Holstein mare Marotte, sired by Sacramento Song xx out of the daughter of Korenbleem xx, Darau I
Marie
1975 mare Marie, sired by Sacramento Song xx out of the are Datum who is a daughter of Fasching