Ryan`s Son
Everyone knows of John Whitaker`s successes with Milton, but it is with Ryan`s Son who John really began is jumping career. Ryan`s Son certainly doesn`t match the standard of a modern sport horse, standing just about 16hh he was of heavy set, his mother was an Irish Draught while his sire was the thoroughbred stallion Ozymandias.
When John Whitaker started competing Ryan`s Son he only had 50p BSJA winnings, but this would soon be increased as the pair notched up many wins in there illustrious 10 year career. Career highlights include a silver medal at the Los Angeles Olympics, silver at the European Championships and bronze in the world championships.
John and Ryan Son also won the King George V cup and the Hickstead Derby, it was during the Hickstead Derby that we saw the sad end to him after a fall in the ring he later collapsed and died. A sad end for this showjumping superstar, but he certainly left a huge mark on the showjumping world and help contribute hugely to the exceptional career of John Whitaker.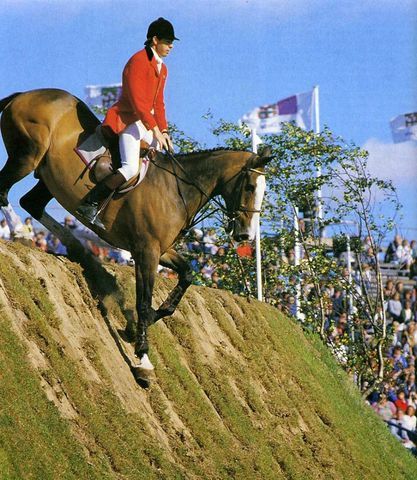 Great riders need great horses and this is certainly the case with Ryan`s Son who helped catapult John Whitaker into the big time, Ryan`s Son had a mere 50p on his BSJA card when he was given to John by Malcolm Barr, who would later become his father in-Law
Watch Footage of Ryans Son & John Whitaker Winning The 1983 Hickstead Derby