Rubber Equestrian Surfaces
Rubber is a popular choice for the surfaces of an equestrian arena, find rubber equestrian surface providers on Stable Express
| | | |
| --- | --- | --- |
| | | Rubber Equestrian Surfaces |
Vulcan Rubber Manufacturing
Vulcan Manufacturing is a Vulcan Group business which produces specialist bulk rubber products, high quality shredded rubbers and recycled rubber granules. The principal products include sized SBR-rubber granules and rubber 'leaf' or 'strips' for equestrian surfaces. Whilst our processes can be loosely described as rubber recycling, the company is not a general rubber recycler or a waste disposal specialist. Please note that we are not involved with tyres.

What do we do? - Vulcan Manufacturing uses carefully selected surplus rubber and excess bi-products. Through value adding processes, Vulcan manufactures useable and purposeful bulk rubber products.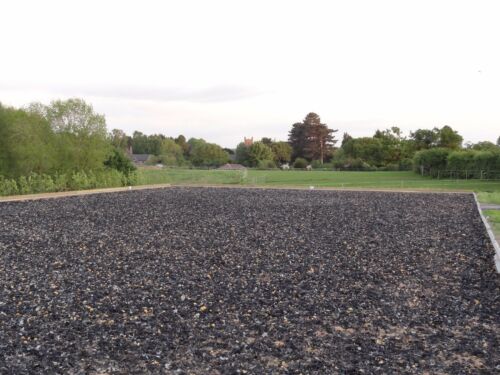 Rubber Equestrian Surfaces - Vulcan has been manufacturing a reputable rubber equestrian surface for the last 10 years.


ALL WEATHER - free draining in the wet, resists freezing in the winter.
SAFE - Manufactured from steel-free materials.
SOFT - for comfort and reduces the risk of injury to riders in a fall.
DURABLE - Hard wearing particles which won`t break down and disappear into the underlying sand.
LOW MAINTENANCE - Minimal tracking, rutting and kickback. Minimal levelling and grading required.
SECURE AND CONSISTENT FOOTING - Interlocking shreds give stability and minimise slippage and skidding.
ENERGY ABSORPTION - Absorbs impact and gives spring.
ENVIRONMENTALLY SENSIBLE - Manufactured from 100% recycled materials.
LOW DUST - Most of the dust is extracted at the point of manufacture.
RETAINS MOISTURE - Prevents moisture loss in the underlying sand during dry periods.
WIND RESISTANT - The surface will not blow away and underlying sand is protected.
It is manufactured from carefully selected rubber based waste and is processed. The shred particle size is approximately 25-40mm square x 5-10mm thick leaf design, mainly of black rubber containing some fabric. The shred size allows the surface to be layered to 2" (50mm) in depth and is of sufficient size not to disappear into the underlying sand. The fabric content helps to discreetly interlock the shreds.

IMPORTANT - Our product is not manufactured from tyres. Car and truck tyres contain steel wire which is difficult to fully extract unless the particles are granulated down to crumb size, by which stage, it is too small for this application. If you are considering other materials in the market, a quick check involves rubbing a sample gently between the palms of your hands. You will immediately feel any trace of steel content. Why take the risk?

North Hill Road, Dishforth Airfield, Thirsk, North Yorkshire, YO7 3DH
Telephone : 01423 326583

Looking for a contractor to help with the construction of your horse menage / riding school, browse through our list of contractors and equestrian surface specialists.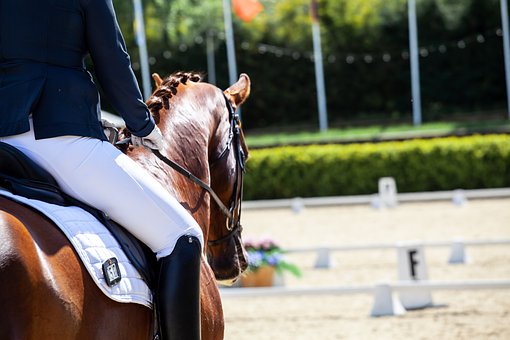 Dig Force - Horse Arena Construction
Located on the Staffordshire / Shrewsbury border Dig Force are able to help provide an first class service in the installation of a horse menage that will enable you to enjoy riding all year round. Call : 07870 805203 to discuss your needs & requirements
> More Info <
--- Find companies who have been specializing in the design and construction of Arena`s and Gallops in the UK for years, here is no mystique to constructing an arena or a gallop, it is just ... And don`t think that a blinding layer of sand stops this, it doesn`t the drainage ..a must when constructing riding arenas, gallops and lunges. Many choose to use an inferior sand only to find the surface `rides ....
Are you a company offering menage construction and repair as well as surfaces for your arena, add yourself to our directory and get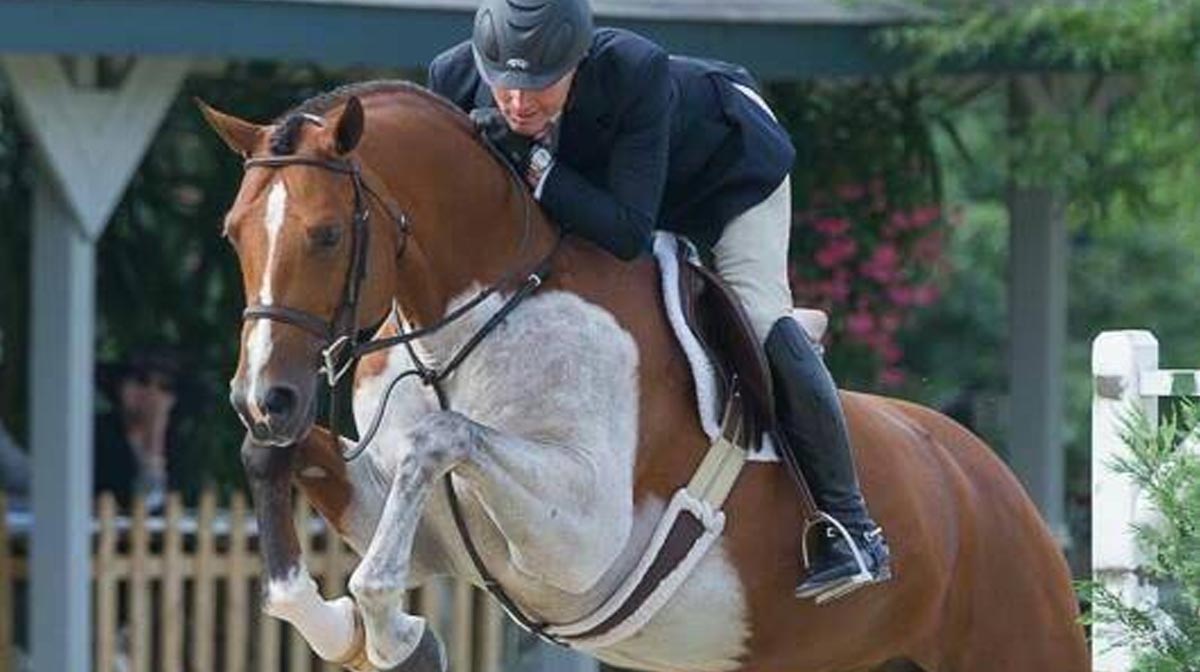 This stunning unusual colouring is the effect of a somatic mutation where the grey gene only affects the left shoulder and leg of this stunning Swedish warmblood stallion Lorando B…
Read More