Romeo
Harry Charles and Romeo got the British showjumpers off to a great start jumping clear in the individual qualifying in Tokyo, below you can watch the faultless pair in action.
Dressage Stallion Everdale
- Watch video of Everdale and Lottie Fry at the Tokyo Olympics
click here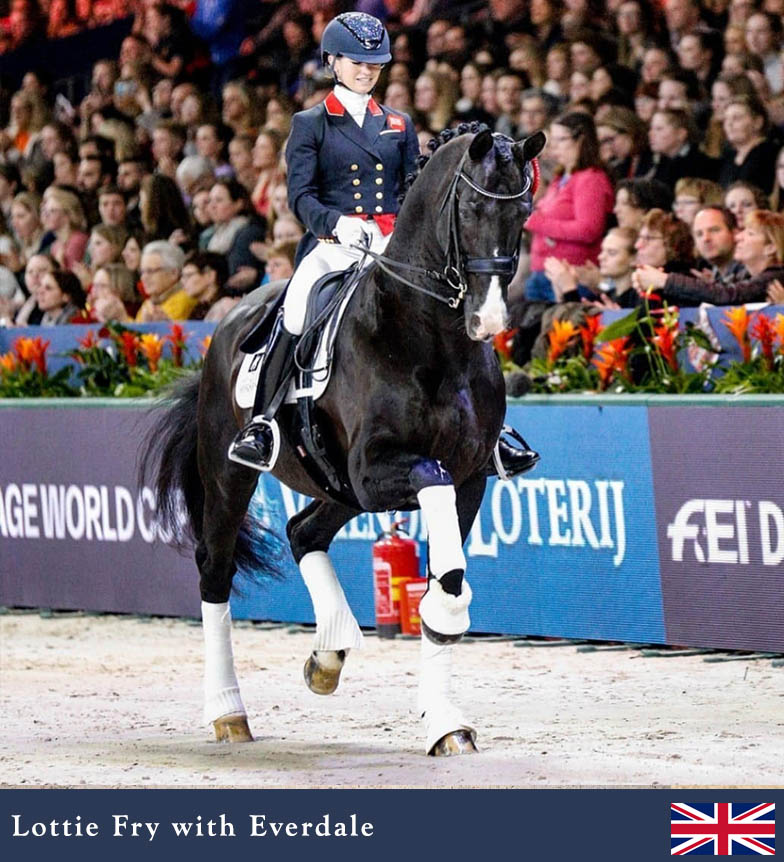 Romeo de Roza - Friesian Stallion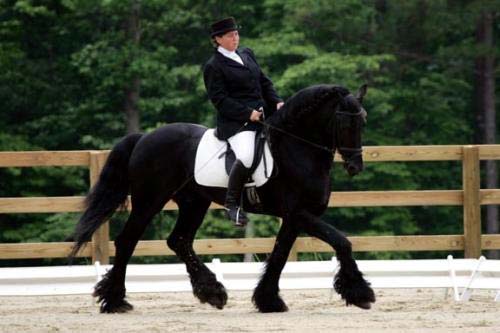 "Romeo" is an APPROVED FHS/FPZV Breeding Stallion. A Friesian Stallion can only be Approved if he fulfills the type, build, movement, and disposition suitable to improve the Friesian Breed. He must also pass a 50-Day Stallion Performance Test. Romeo passed and was also 2000 FHS/FPZV Stallion Kuering Reserve Champion, Please click here to find out more about what it takes to be an Approved Friesian Breeding Stallion. This Outstanding Stallion has inherited both the exceptional beauty and remarkable movement of his parents! He has competed in Open Dressage and won both of his classes the first time out. He has extension a mile long and a canter to dream about. He is also trained under harness and is a willing and able jumper. Like other great "Sport Horse-Type" Friesians, Romeo is somewhat lighter in the body and very well-suited for Dressage in addition to riding and driving.
Romeo is a true jet black--which is a rarity amongst Friesians and has tons of hair. His tremendous, long, naturally wavy mane is to his knees and will soon touch the ground. His hooves are covered with thick feathering that whisper in the wind as he prances by. He shows grace, speed, and stamina with his head held high, his coat glistening in the sun, and long flowing mane draping over his powerful arched neck. His gorgeous long forelock covers his eyes which glow with of honor and pride. His every muscle is well defined as you watch him gallop through the tall grass. His thunderous hooves pound the Earth as he passes with nostrils flaring, mane flying wildly in the wind. You`ll see an untamed spirit that`s fearless and bold. This big black stallion is truly a sight to behold!
This is the Mystical Fairy Tale Friesian of everyone`s dreams. There are a few Friesian Stallions AVAILABLE for breeding, but are they APPROVED for Breeding? If you breed your mare to Romeo, you can rest assured that you`re breeding her to a stallion that has been thoroughly tested in everyway by strict FHS/FPZV Studbook standards and rules. His X-Rays, semen, conformation, disposition, and gait are all exceptional! Romeo is available for breeding and crossbreeding to a limited number of mares. His book is filling quickly so reserve your spot now! His semen ships excellently. NEW!! Click here to hear what others are saying about Romeo!
UPDATE: Romeo is doing GREAT in the show ring this Show Season. He had 3 first places last week, and has been earning RIBBONS GALORE!!!! Click on thumbnails below to view larger in new window.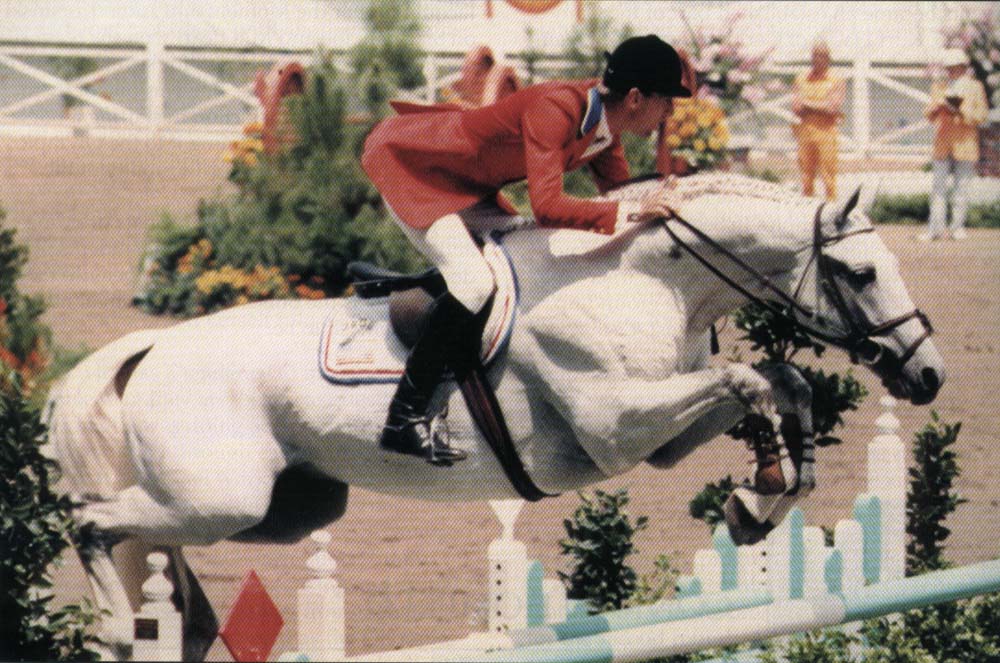 Watch Conrad Homfeld riding Abdullah at the 1984 Olympic games in LA, winning gold medal / Conrad Homfeld - USA - Showjumping Rider …
Read More