Ricardo Castro
Ricardo Castro Argentinian Horse Rider - Ricardo Castro is an endurance rider, horses competed by Ricardo Castro include N S G Chalita, N S G Munir and Nsg LIza. /
Add Info
| | | |
| --- | --- | --- |
| | | Ricardo Castro - Argentinian Horse Rider |
Whisper In The Wind
Show Jumping Stallion At Stud
- Located in the center of the UK, Whisper In The Wind is a show jumping stallion available for fresh natural covering, winner of over £80,000 Whisper In The Wind is a proven sire with countless progeny competing successfully, below you can watch Whisper In The Wind coming second in the AIT at Dallas Burston Area 40 show - More Info on
Whisper In the Wind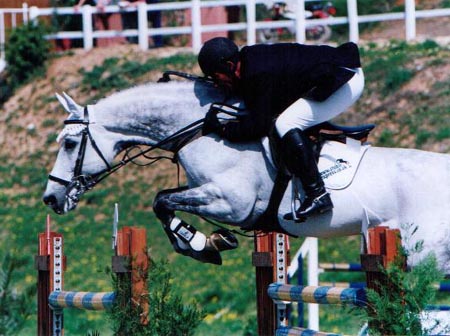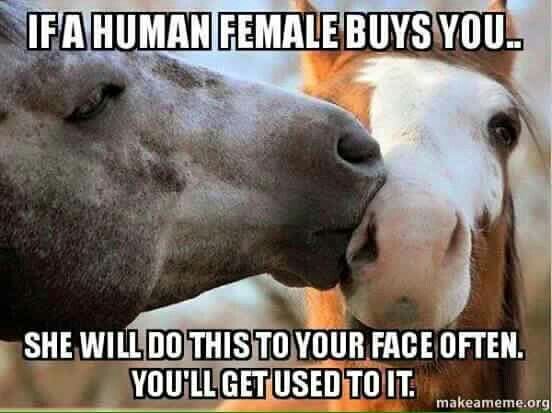 Ricardo Castro - Argentina
Idylwild Farms is proud to provide a many-featured environment for equestrians in the Sonoma County and North Bay area. We offer riding lessons and equestrian sports training, such as dressage, hunter-jumper, and combined training for three-day eventing. We board horses in our several barns, paddocks, and pastures. Our large facility offers lots of room and a safe, friendly environment in which to enjoy horse sports.
IF from the airWhile Idylwild Farms is close-in to town, halfway between Santa Rosa and Sebastopol, there are 40+ acres, with beautiful pastures and trailside views. One can leave work and be enjoying the relaxing serenity of a horseback ride within 15 minutes!
We are committed to offering the best equestrian services available in our area for sport horse enthusiasts. We have some of the finest professional trainers in northern California, skilled in Dressage, Combined Training, and Hunter-Jumpers. We have staff available on-site at all times, to assist clients, and to help ensure that the horses living here full-time, or just visiting us, receive the best quality care.
Idylwild Farms keeps several gentle and experienced school horses available for our clients. And our trainers are highly skilled at training and conditioning horses of all types. They are also experienced working with the whole range of students, from children and beginning riders to upper level competitors. We offer several shows for all ages, and Summer and holiday camps each year so kids can learn about horses and the barn life in a safe and fun setting.
Our six barns offer over 100 stalls, plus paddocks, turn-outs, and pastures. There is a huge indoor arena so our clients can enjoy riding, no matter what the weather`s like outside! We also offer a large outdoor arena, and two covered lungeing rings. We are currently developing a second outdoor arena devoted to dressage. Our philosophy is, "Constant improvement".
For those looking to purchase or lease a horse, we try to keep a good selection available. We take pride in the horses we offer, so we`re very selective when we help arrange a good match. We realize that our clients are looking for a longterm friend, not just a horse, so we do our best to search out the healthiest and safest horses we can find.
Idylwild Farms is a happy barn that is enjoyable in many ways, with social gatherings, trail rides, camps, and events throughout the year. This is the perfect place for the special people who love having those wonderful horses in their lives, and being around other folks who feel the same way. We hope you`ll take our online tour, or come visit us, and find out if this is the barn for you!


Browse through providers of steel framed buildings for your equestrian property, ideal use for stable yards, riding arenas and other horse related buildings…
Read More
Ricardo Bojanini
Ricardo Bojanini - Columbia - Showjumping Rider
Ricardo Gonã‡Alves Da Rosa
Ricardo Gonã‡Alves Da Rosa - Spain - Eventing
Ricardo Jurado
Ricardo Jurado - Spain
Ricardo Ludwig
Ricardo Ludwig - Chile
Ricardo Luttecke
Ricardo Luttecke - Chile
Ricardo Molmenti
Ricardo Molmenti - Argentina
Willowcratic (TB)
Willowcratic (1966) Bay 16.2 hands (TB)
Sire : Democratic
Premium Thoroughbred Stallion
Hunter`s Improvement and National Light Horse Breeding Society Stallion for Montgomeryshire.
Ricardo Ricci
Ricardo Ricci - Brazil
Ricardo Cangelosi
Ricardo Cangelosi - Argentina
If you want your Arizona horse property to be reviewed by one of our Horse Property Specialists, call today! 480-577-8272
It doesn't matter if it is already listed (although we will need your agents permission to market it here for you AND this is not an attempt to solicit your business…we are respectful of the relationship you have with your agent), we want to support you in getting your home SOLD and we want to bring you (and your agent) a buyer!
Ricardo Rodriguez
Ricardo Rodriguez - Argentina
Tapu Kid McCoy
Australian pony stallion, he was imported in 2001 and then exported back to Australia July 2007. While Mac was here he produced some beautiful sport ponies that are doing extremely well in the show ring. Mac will be missed here in the states.
Ricardo Ariel Monge
Ricardo Ariel Monge - Uruguay - Dressage Rider
Ricardo Da Rosa
Ricardo Da Rosa - Brazil - Eventing
Ricardo Carvalho De Moura
Ricardo Carvalho De Moura - Brazil - Showjumping Rider
Ezequiel Ricardo Peralta
Ezequiel Ricardo Peralta - Argentina - Showjumping Rider
Ricardo Echavarria Villegas
Ricardo Echavarria Villegas - Columbia - Showjumping Rider
Ricardo Echeverria
Ricardo Echeverria - Mexico - Eventing
Ricardo Fernandes De Araujo
Ricardo Fernandes De Araujo - Brazil - Eventing
Ricardo Omar Castro
Ricardo Omar Castro - Argentina
Jorge Ricardo
Jorge Ricardo - Brazil - Jockey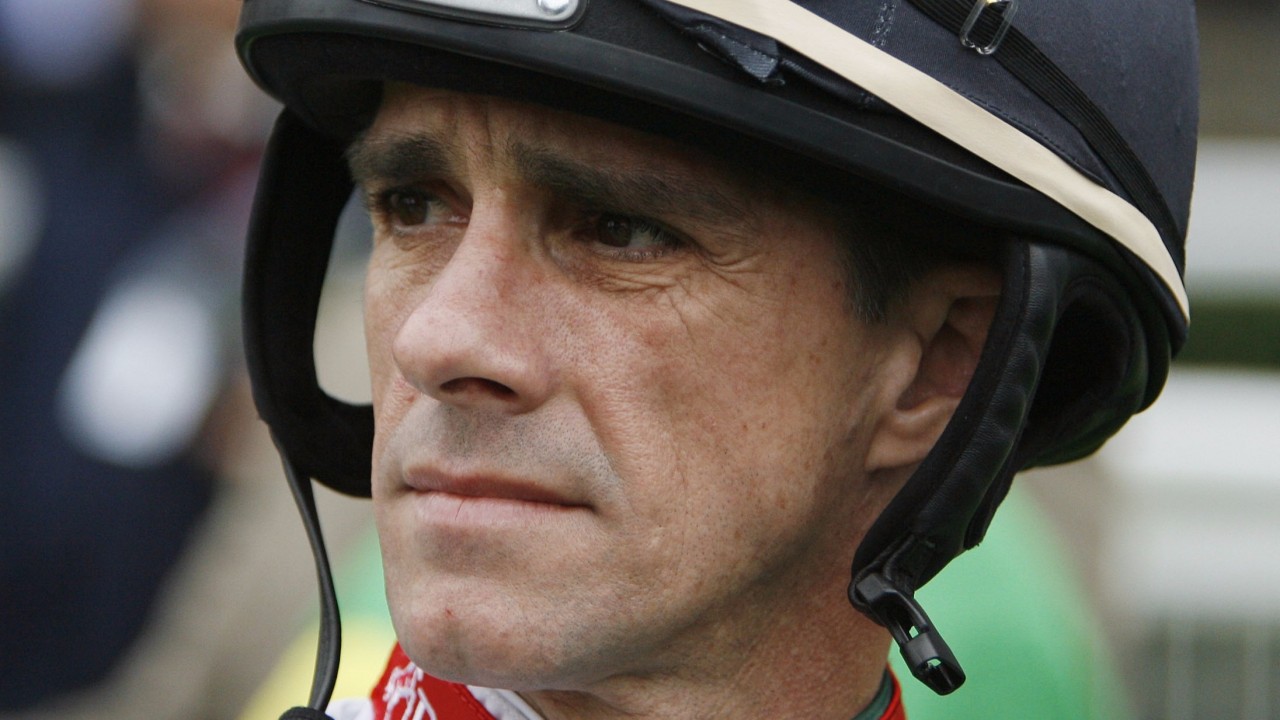 Ricardo Ferreira Vale
Ricardo Ferreira Vale - Portugal - Showjumping Rider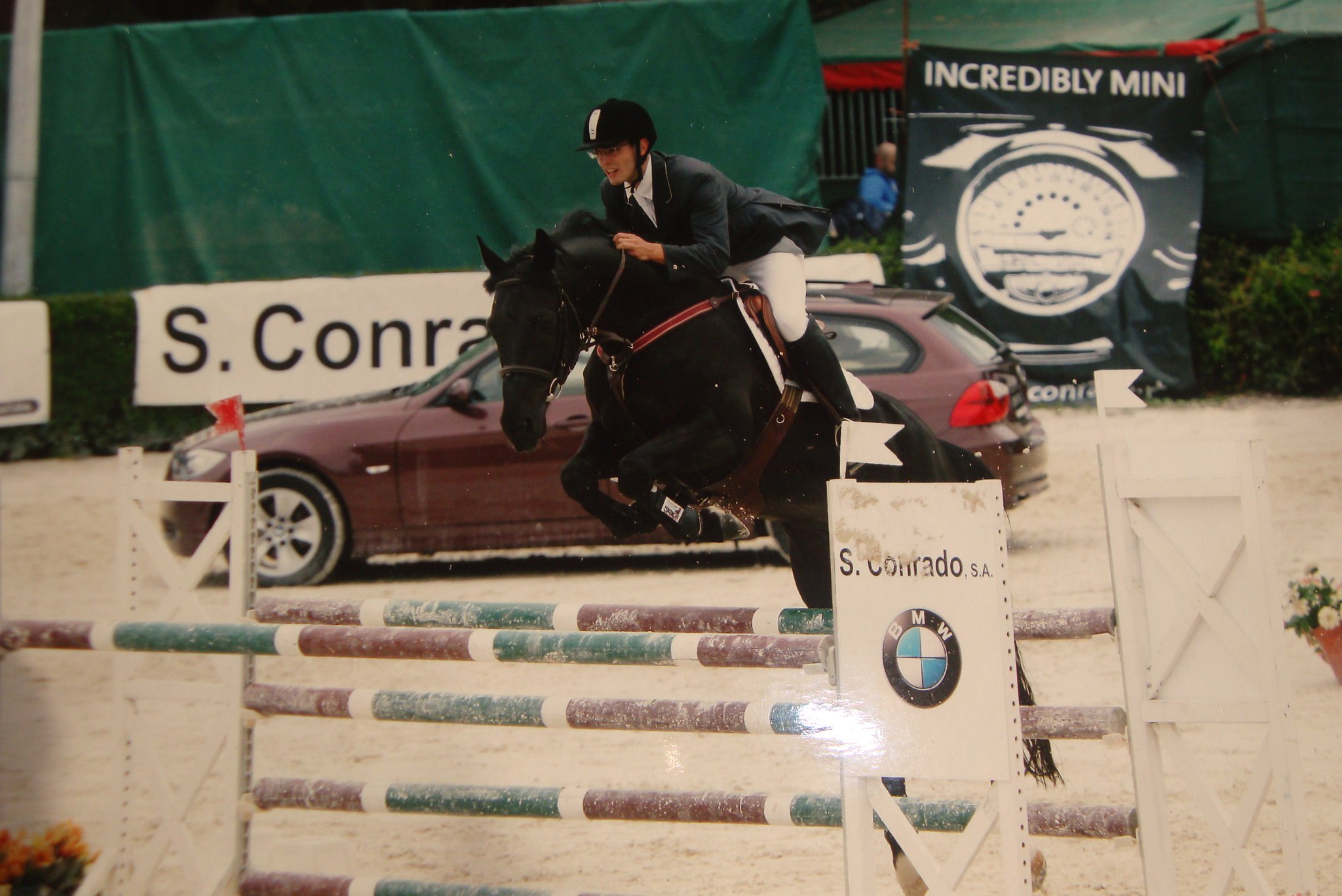 Ricardo Kierkegaard
Ricardo Kierkegaard - Argentina - Showjumping
Wulavsco Fortuna
- Wulavsco Fortuna is a son of the very promising stallion Casco (Cascavelle) of the well-known Lavsca lineage. Grandam Ilavsca F (Nimmerdor) is none other than the full sister of the famous international show jumpers Partner SD, Nandor Fortuna and Handor F. Nandor Fortuna even took part in the Atlanta Olympic Games in 1996 under Ricardo Kierkegaard. The show jumper Olano Fortuna (Celano), winner of the IAN Trophy for four-year-olds in 2000 is also bred out of a full sister of Ilavsca F. The dam line goes back, via Rigoletto, Wagner and Goudhaantje, to the Holstein mare Friedela (Makler I) of stock 4990.
Ricardo Guerreiro
Ricardo Guerreiro - Portugal - Showjumping Rider
Ricardo Sgt. Fernandes De Araãšjo
Ricardo Sgt. Fernandes De Araãšjo - Brazil - Eventing Riders
Ricardo Retteg
Ricardo Retteg - Mexico - Showjumping Rider
Ricardo Nardy Silva
Ricardo Nardy Silva - Brazil - Dressage Rider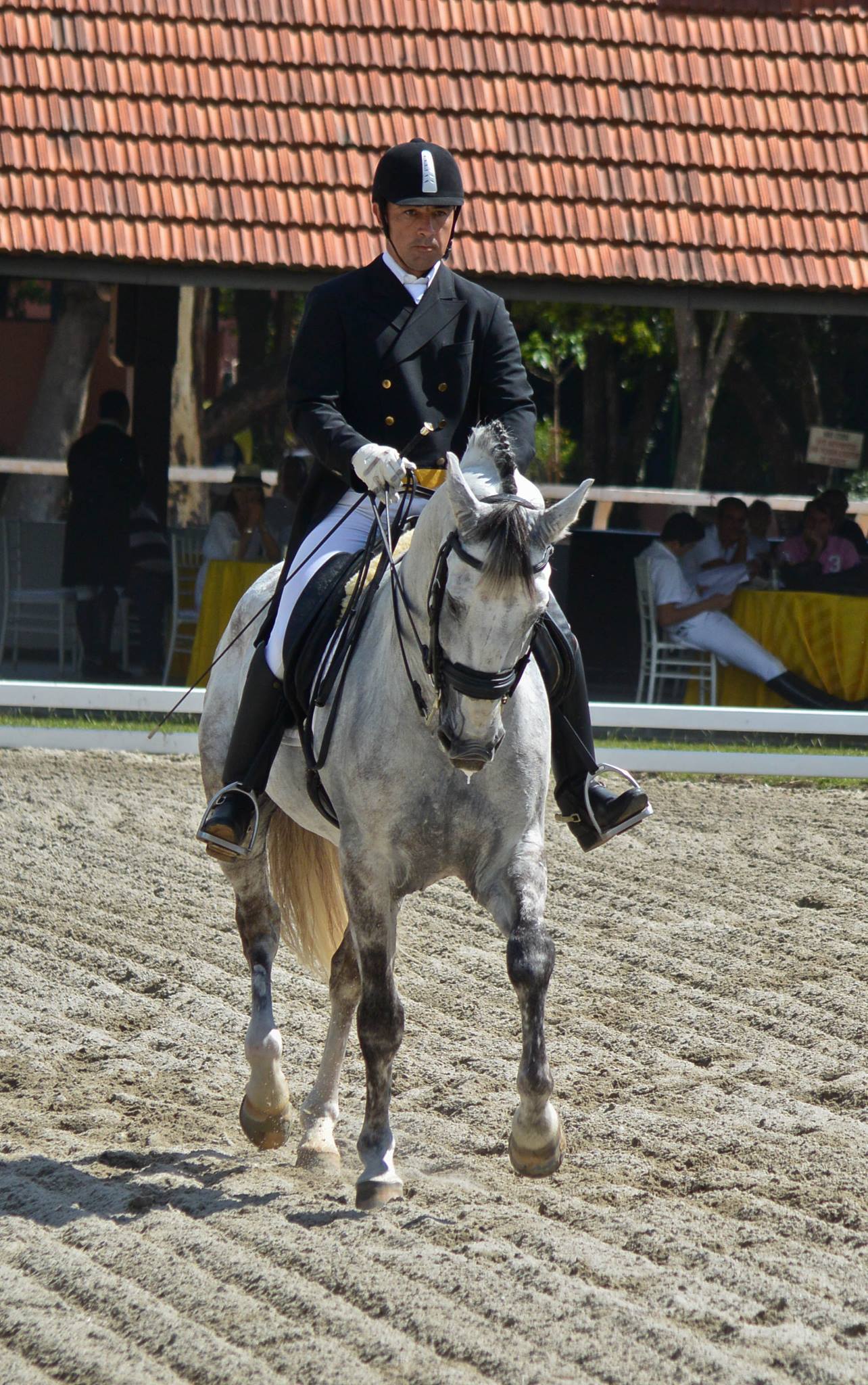 Ricardo Ramalho
Ricardo Ramalho - Portugal - Dressage Rider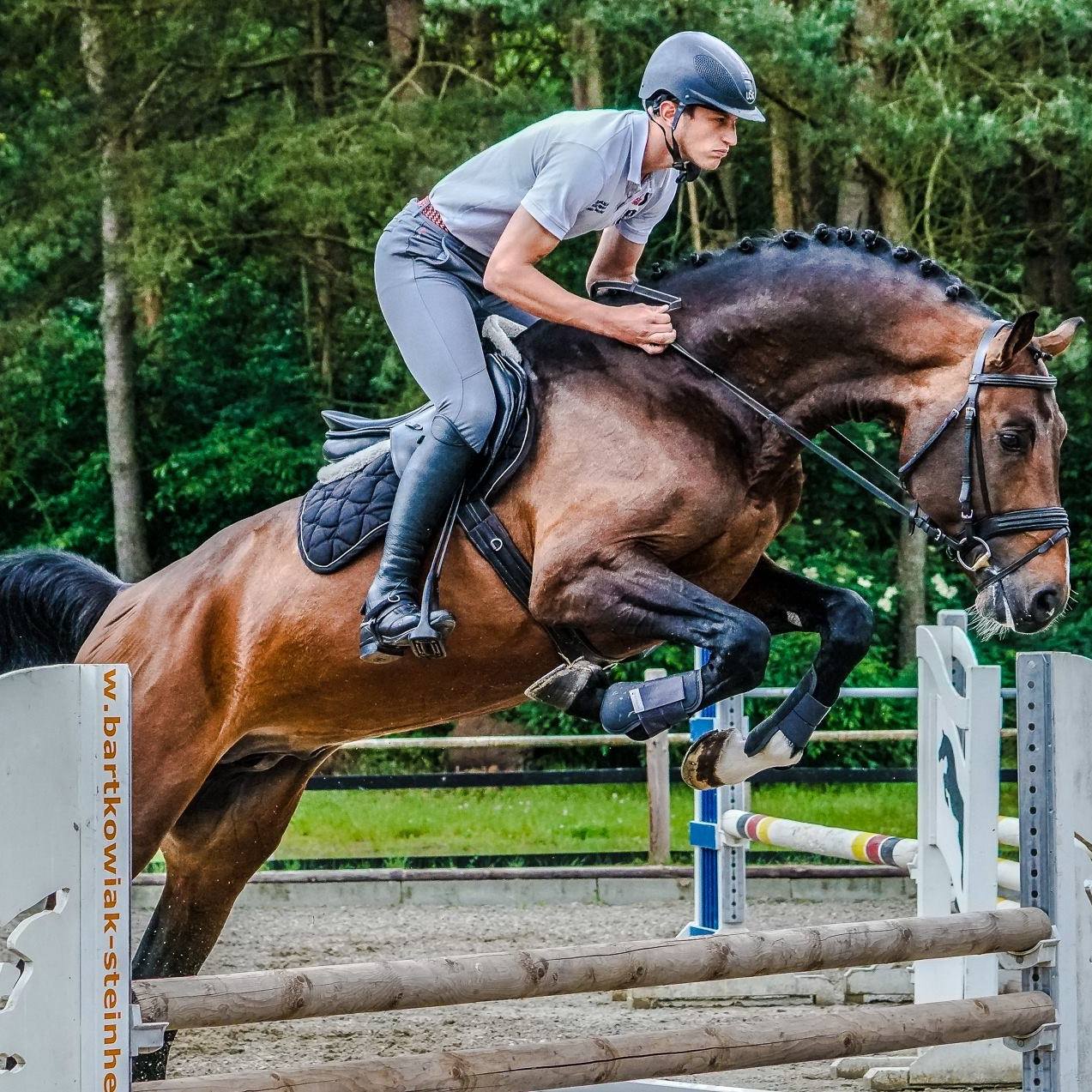 Ricardo Vera Carbã"
Ricardo Vera Carbã" - Spain - Dressage Rider
Ricardo Ibaã'Ez
Ricardo Ibaã'Ez - Uruguay - Endurance Rider
Ricardo Pimentel Silva
Ricardo Pimentel Silva - Portugal - Showjumping Rider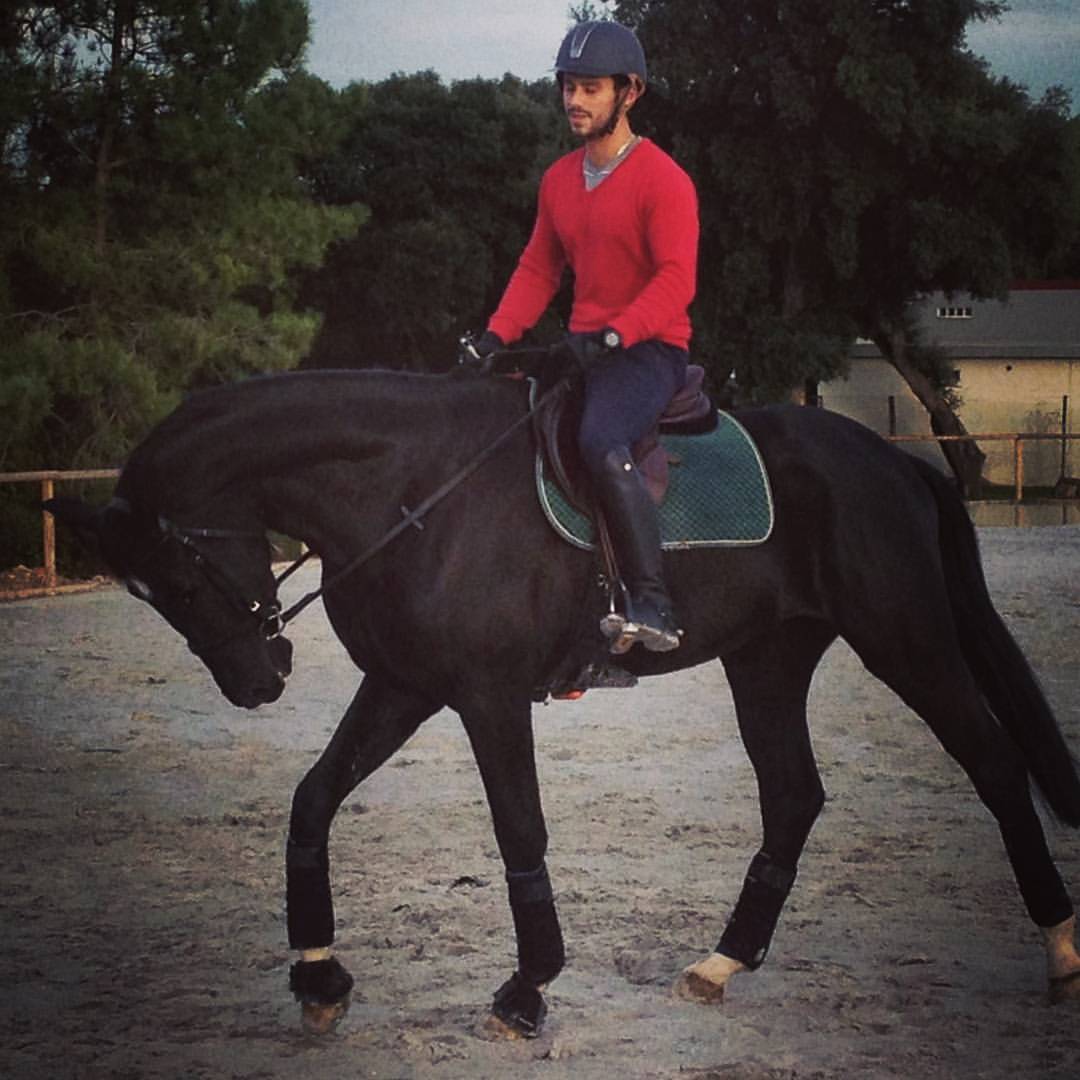 Ricardo Queiroz De Magalhãƒes
Ricardo Queiroz De Magalhãƒes - Portugal - Dressage Rider