Rhiannon Welsh Cobs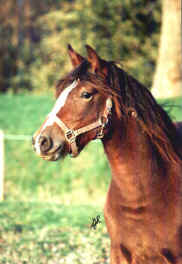 Rhiannon is an enthusiastic Welsh Cob breeding farm, located in the heart of the Biesbosch. Our breeding is based on solid English bloodlines, whereby we strive for high-quality, robust Cobs in exterior, character and movement.
The experience with Welsh Cobs is rooted in the seventies, the time that there were a handful of Cobs in the Netherlands. Wales, the mother country of the Cobs, is regularly visited for shows, breeding farms and auctions. Partly because of this we continue to immerse ourselves as well as possible in this beautiful breed.
Every now and then we import good mares with special bloodlines to supplement our breeding.
Our Cobs are trained under saddle from the age of three.
Lilian ruissen, Grotewaardweg 5, 4251 NV Werkendam, Tel: 0183-501868
Welsh Cobs for breeding and use; Strong, Lively and Reliable | Lilian ruissen, Grotewaardweg 5, 4251 NV Werkendam, Tel: 0183-501868 | Selection of welsh cobs For Sale from foals to horses proven successful in the show arena