Relhok Farm, Ontario Canada
Welsh & Part Bred Breeding, Hunter & Driving Ponies "Continuing The Tradition Of Winning for a Long Line Of Champions"
Since 1993 Relhok Farm as developed a reputation for quality training & producing ponies to successful show ring careers. Numerous Stallions have started there training here, including International Supreme Champions *Springbourne Boy Blue & *Parvadean The Governor, *Synod Lord Percival, Balsuma The Gladiator, *Synod Cardiganshire Rocket ,*Parvadean Tip-Off just to name a few.
Training, based on the principle of solid team work, Relhok believes in a process of slow mental and physical development to produce true confidence, resulting in a show animal that has a secure bond with the rider/driver. Relhok Farm, is a full service training and show barn. Offering initial training under saddle and in harness, to full campaigning on a number of show circuits.

Most importantly, after Relhok Trained ponies have made there mark in the show ring with us, they consistently continue to prove to be enjoyable and easy to work with championships for their owners.
Contact us to inquire about booking your Horse or Pony Address: 1831 Line One North RR#2 Shanty Bay, Ontario Canada, L0L 2L0
Telephone: Farm: (705) 726-5225 Jeff Evening: (705) 733-8161 / Email: jeff@relhok.ca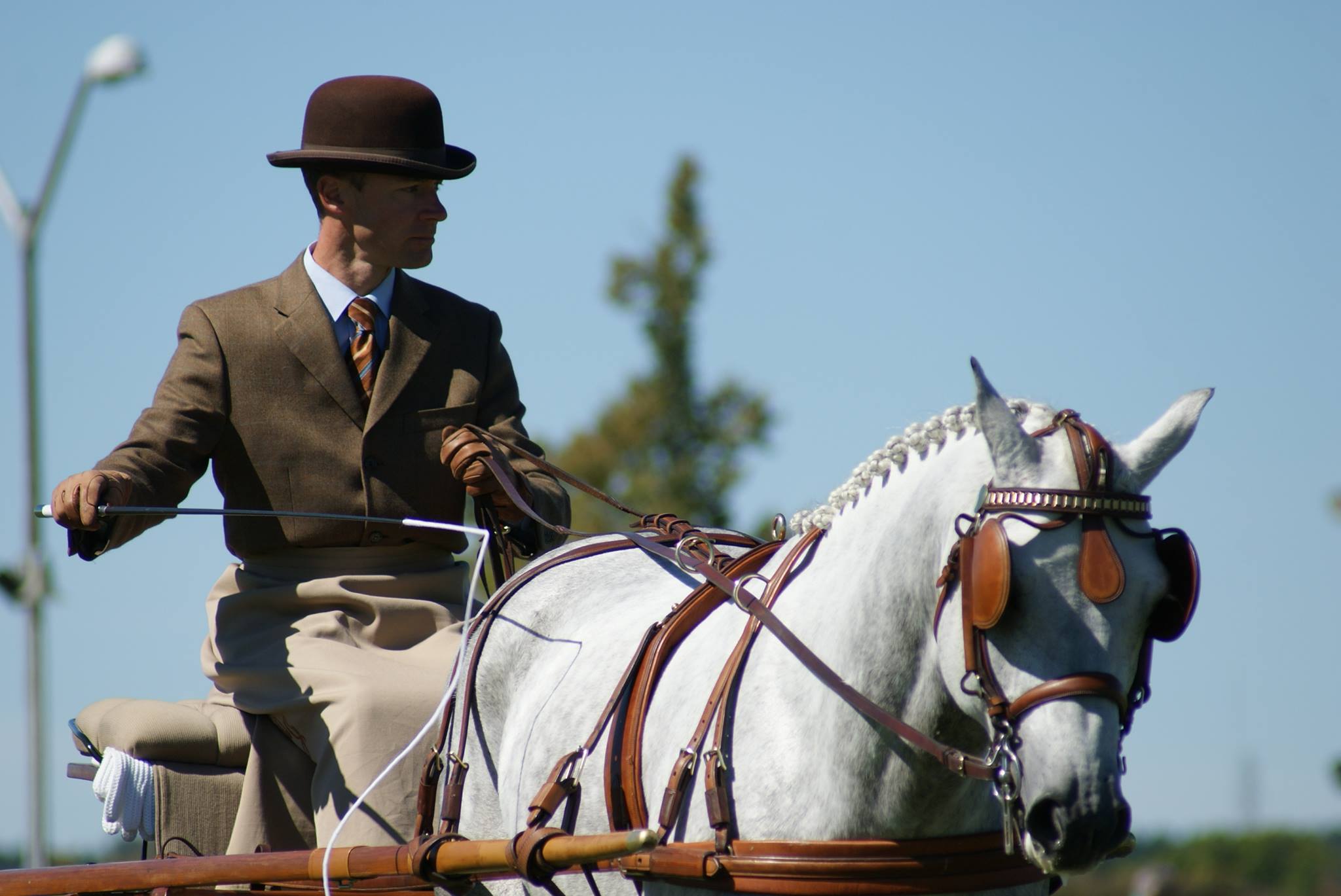 Marsha Kohler
From a very young age Marsha Briscoe was the typical horse crazy girl, gaining her knowledge on a variety of ponies. As she grew her experience, skill level and drive did as well. The natural progression into horse was inevitable and the purchase of "Silver Fox" solidified her entrance into the jumper world...This beautiful Thoroughbred cross had the build and the strength to go all the way, and so she did. To garn many championships at local Port Credit area shows, prior to the development of the A circuit we know today. With her marriage to Chris Kohler and the start of her family, Silver was bred, producing a extremely successful Horse "Sargent Pepper" who was later named "Ice Captain" when owned & shown by Hugh Graham. "Pepper" and Jeff were born close to each other and given the early contact they, was enough for the generations to pass on the love of horses, and Jeff spoke his first word "Horsey".
After developing a wonderful Farm in Port carling, on the shores of Lake Rosseau, the choice to move more south was made, resulting in the relocation & rebuild of Relhok in Shanty Bay, just on the edge of Barrie Ontario. There she continues to ride the ponies and continue her interest in carriage driving.
Synod Lord Percival and jeff, win Preliminary single Pony at the Laurel`s
Relhok Farm
Located on 135 beautiful acres of farm land, in Shanty Bay , just on the edge of Barrie Ontario. Relhok was built by Post Farm Structures in the fall of 2008. Although not a discipline specific facility, Carriage Driving was in the fore front of Jeff`s mind when he designed the facility.
Relhok is a full service show barn Offering:
- 18 Custom stalls with yoke doors for equine interaction & socialization
- 2 large dual purpose Broodmare/Quarantine stalls in a separate wing
- 2 grooming stalls
- Wash stall
- Feed room with kitchenette
- Tack room complete with rest room & business office
- Large Coach House -housing the Relhok Carriage Collection
- Large indoor arena with spectator area for the perfect view
- Large breeding stock run in shed attached to main barn
- All fencing is safe round rail cedar poles
- Separate two stall stallion barn
- FEI outdoor dressage ring
- Trails all over the 135 acre property
Clarwood`s Dee One and Only
- Champion 2006 Section B filly, Bay with four socks (Clarwood`s The Poet (*Rhoson Pushkin X *Cottrell Penelope) X LOL *Eyarth Dee) Well placed at shows like Devon, Morvin Park, Pen Mary Dell, NEWPA etc. Qualified for the 2009 Welsh champion of champions at the Royal Winter Fair In foal to Relhok Austin Healey.
Relhok Honor Roll
- Grand Champion 13hh 2002 Half Welsh Filly, Dappled Palomino with four Socks and a stripe. (Relhok Austin Healey x Hidden Agenda) Successfully shown on line and in harness
Beau Haven Sprite
- 11.2hh 2003 Dappled Palomino Section A Mare, Four Socks and a Blaze, By Relhok Austin Healey out of Lianna`s Kash`s Penny Sprite is a very nice mare with great style and flash, with great breeding carrying the blood of the top imported stallions and mares in North America.
Northwind Don`t Pinch Me
- 13.1hh 2001 Dun Half Welsh Mare, four socks, star and snip (*Springbourne Boy Blue X Initative) Trained to drive single/Pair/tandem/four. Full sister to 2007 USEF Grand Champion Green Hunter Pony - "What-A-Bean"!! In foal to Ledijadon royal Willow.
Clarwood`s Bee Bop A Lula
- 13.1hh 2007 black/bay Section B Welsh Mare (*Rhoson Pushkin X *Rhoson Bhopa)
Relhok In Dee Perfect World
- 2011 Black Section b Filly - Relhok Austin Healey x Clarwood Dee One and Only
56 Masters Drive, Barrie, Ontario, Canada L4M 6W9
Phone: (705) 733-8161 / rccltd@sympatico.ca