Rare Pure White Thoroughbred Racehorse SODASHI
The name of the pure white race horse Sodashi was added to history back when winning the Group 1 Hanshin Juvenile Fillies at Hanshin racecourse, Japan. Sodashi certainly stands out from the crowed and is an easy one to spot while cheering him on down the finish line.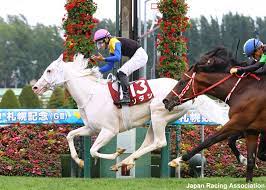 White Thoroughbreds are incredibly rare: in fact, the statistical likelihood of having a white Thoroughbred foal born is just 0.0095 percent. Sodashi was born in 2018, sired by Kurofune out of the appaloosa race horse Buchiko.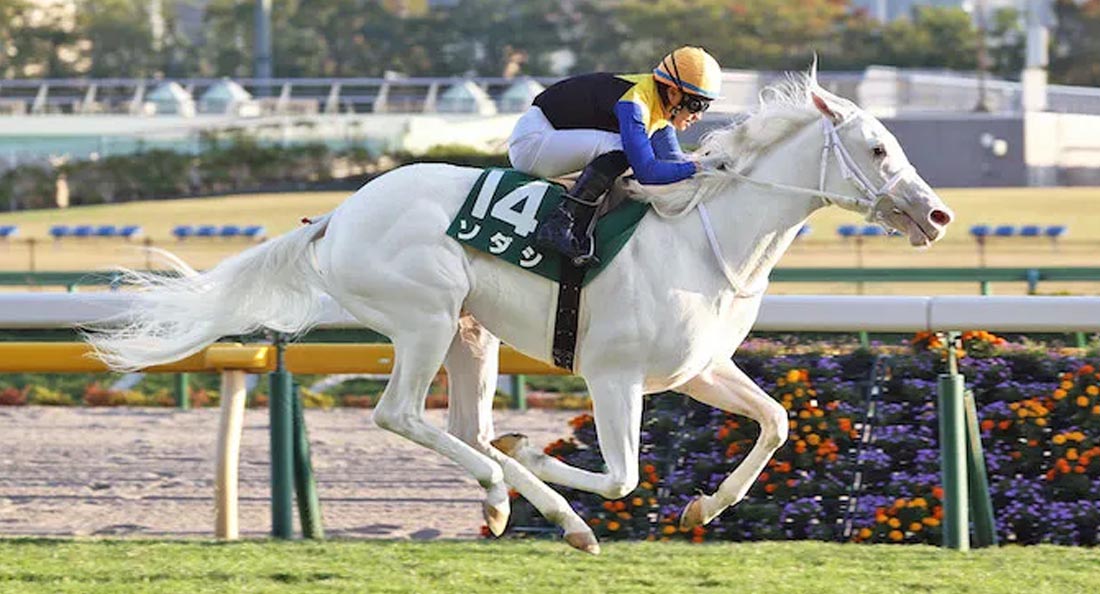 Buchiko - The Spotted Race Horse