Quick Star
Born in 1982 Quick Star is a stallion that competed internationally with Meredith Michaels Beerbaum, as a breeding stallion Quick Star has sired countless international showjumpers that includes Nick Skelton`s Olympic gold medal winner Big Star, another talented daughter of Quick Star is the great Stella who was also competed by Meredith Michaels Beerbaum.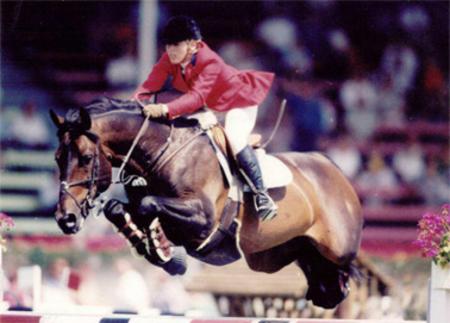 Meredith Michaels ...Quick Star ....Maastricht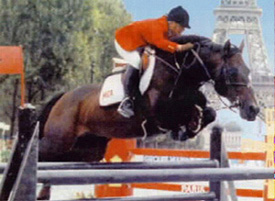 Quick Nikita R&D
(Quick Star x Libero ) - In the pedigree of Quick Nikita R&D; Z have brought together a series of international jumping stallions. Father Quick Star became a world famous appearance with Meredith Michaels. His daughter Stella is extremely successful in international show jumping. Damsire Libero H became world cup winner with Jos Lansink. More than 12% of the total offspring at international level jumps from his first two years. In the further dam line we see the stallions Jasper and Voltaire who were also internationally successful in show jumping.
The Selle Francais stallion, Quick Star, was a tough, little {just 159 cms} competitor with American rider, Meredith Michaels, who based herself in Europe long enough to marry Markus Beerbaum and find herself in the German jumping team! Quick Star`s
Quick Star Progeny
Argentinien Star, Arnestinion, BELLA MELODY, BIG STAR COOPER, BIG STAR DE LA VIE, Gothic City, IF ONLY, IVORY COAST, KISS A STAR, LUTIN DE SEMILLY, MALO` DI SERA DI CA` SAN GIORGIO, Mine Star, MINOLA, MOLTO BENE DI CA` SAN GIORGIO, OMNI STAR, OPIE, PIONA, QUIBELLE DE LA VIE, Quick Deka, QUICK FIRE 002, QUICK GOLD Z, Quick Joy, QUICK LARO, QUICK STORM Z, QUICK STARLETTE, Quick Start, QUINCTIUS, Quite Dutch, QUOTA-Z, QUEBECCA, Qualitive, QUALITY Z, Star Tango, Royal Star, Quick Star, SARDINIE VDL, SILITHYA A , Savage Rose, Star Fantasy, Star Light, Sioux M, TANAGRA M, TELYSETTE K,
Watch Caroline Bradley & Tigre at the 1980 Horse Of The Year Show (HOYS), Caroline Bradley was a leading British showjumper winner of many inernational events.…
Read More
GIRL FRIDAY
Quick Star x -, -
Harry Potter
Quick Star x -, -
INCANTO NOTTURNO DI CA` SAN GIORGIO
Quick Star x -, -
IVORY COAST
Quick Star x -, -
KINASIH
Quick Star x -, -
Ladies Man
Quick Star x -, -
MAGIC DELLA FLORIDA
Quick Star x -, -
MARVELOUS
Quick Star x -, -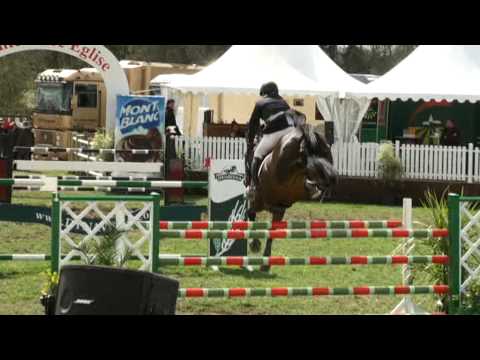 NARCISO DELLA FLORIDA
Quick Star x -, -
NEGUS DE TALMA
Quick Star x -, -
Noah De Bacon
Quick Star x -, -
Obos Quality
Quick Star x Reichsdame, -
Quibus Z
Quick Star x Ralpha Z, Zangersheide - French Warmblood Stallions
Quick Deka
Quick Star x Deka, -
QUICK LARO
Quick Star x -, -
QUICK LINE EDEN
Quick Star x -, -
QUICK NIKITA R&D Z
Quick Star x -, -
QUILOTTA M
Quick Star x -, -
QUINTANO
Quick Star x -, -
Quite Dutch
Quick Star x -, - Breeding Stallions At Stud
Queen Z
Quick Star x -, - Horse Jumpers
QUALITY Z
Quick Star x -, -
ROMEO DE LA LOGE
Quick Star x -, -
Star Fantasy
Quick Star x -, -
Sioux M
Quick Star x Naroescha M, -
THE LADY
Quick Star x -, -
THEODELINDE
Quick Star x -, -
THIERRY M
Quick Star x -, -
TINKERBELL M
Quick Star x -, -
TOP STAR VDL
Quick Star x -, -
ULENA VDL
Quick Star x -, -
ULTRIQUE M
Quick Star x -, -
ULANI M
Quick Star x -, -
UMILLE M
Quick Star x -, -
UNDANSAR
Quick Star x -, -
UNDURAGA ROSE K
Quick Star x -, -
UNTOUCHABLE *ALIA
Quick Star x -, -
UP DATE
Quick Star x -, -
UPENDO-M
Quick Star x -, -
UPPER STAR VDL
Quick Star x -, -
UPTOWN GIRL
Quick Star x -, -
UTAH SW
Quick Star x -, -
URSINA (HEECHHIEM)
Quick Star x -, -
USILITHYA A
Quick Star x -, -
URSA-STAR
Quick Star x -, -
UZZY STAR
Quick Star x -, -
VABULE M
Quick Star x -, -
VAN META
Quick Star x -, -
VANED
Quick Star x -, -
VEATHER
Quick Star x -, -
VETINA M
Quick Star x -, -
VIERA
Quick Star x -, -
VOLUMIA M
Quick Star x -, -
WOLD CUP M
Quick Star x -, -
Starlight Express
sired by Quick Star
Penbee Starlight Express : Rainhill Welsh Cobs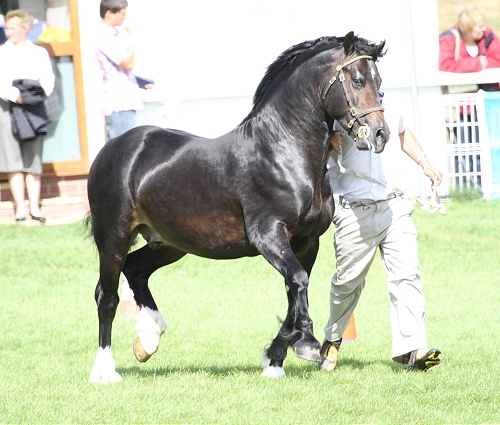 Questro
Quick Star x -, -
Quality Touch Z
Quick Star x Sevada, Zangersheide - Zangersheide Horse
UNTOUCHABLE*ALIA (EX UNTOUCHABLE M)
Quick Star x -, -
Quifilio
sired by Quick Star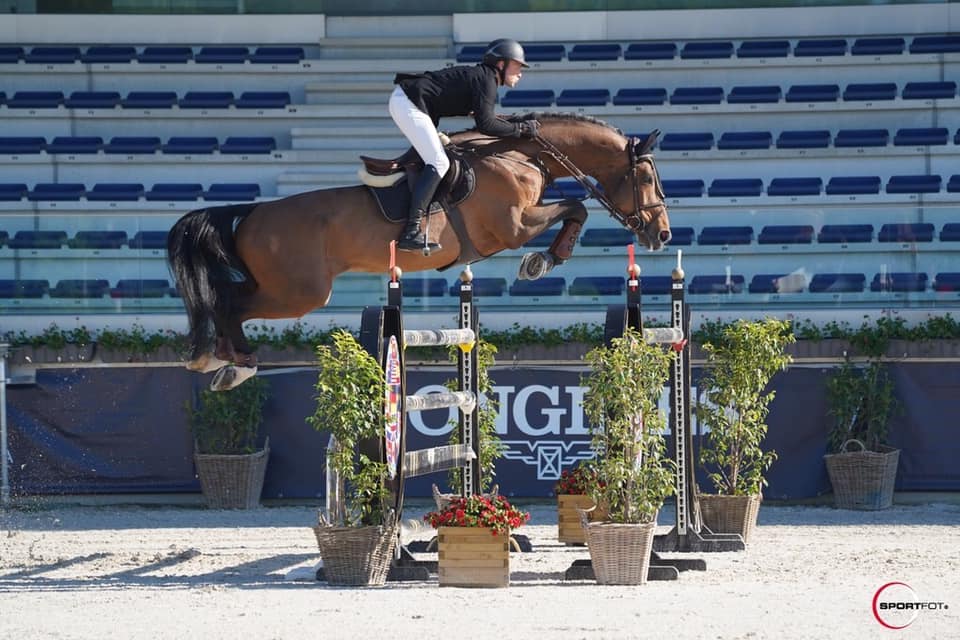 Rachel Victoria Gallop
RENOIR DU ROCK , CALCOURT CYMO II , CALCOURT PATRIANO , MODESTY FORBIDS II , NISTRIA VD WINNING Z
SARDINIE VDL
SARDINIE VDL sired by Quick Star
UNLIMITED QUICK
KWPN stallion UNLIMITED QUICK, sired by Quick Star out of the mare Doxa who is a daughter of Furioso II
Rachael Connor
ZAHA , BALLYFREE LUXALIER , FANTASTIC , FUNNY MAN , HOLLINS CATHARGO GEM , HUGO XI , ISABEAU SSB , JUVENOSA , NEVERSTOP DE BOERENDANS II
Rachel Payne
CLARABELLE II , ODIN M , ZONIEKE II
STARLIGHT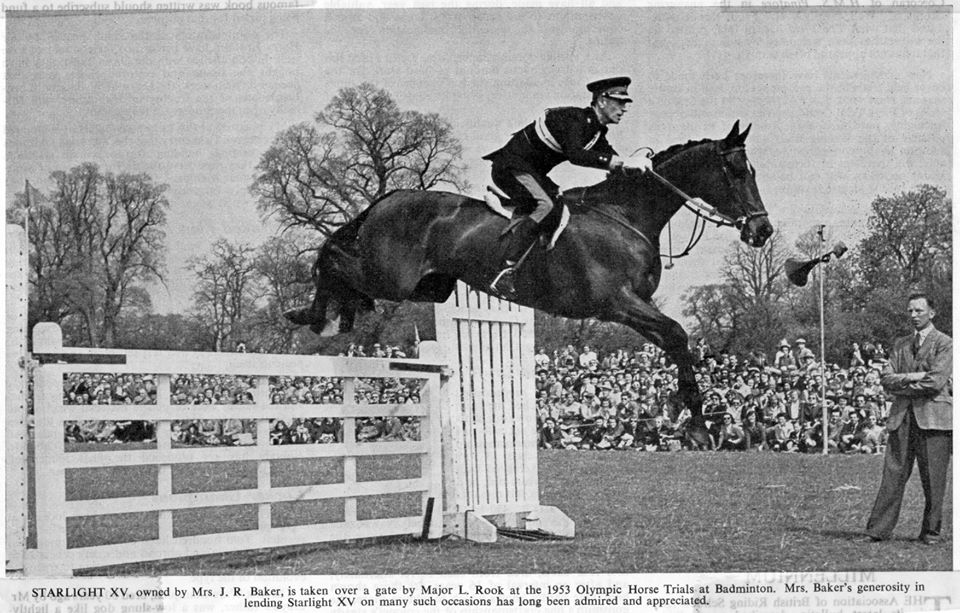 VREDE-STER SR
VREDE-STER SR sired by Quick Star out of the mare Dox who is the daughter of Furioso II
QUICK ROXANNE
Quick Star x -,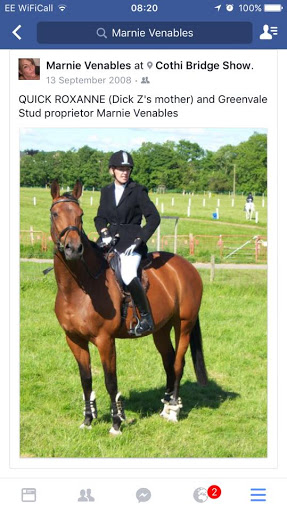 TYGERLILLY M
Sired by Quick Star
VOILASTAR
VOILASTAR is a KWPN showjumper sired by Quick Star out of the mare Goldstar who is a daughter of Belisar, competed by Shaelynn Enders in 1.50m competitions
OMNISTAR
Sired by Quick Star