Pony Stallions
PONYVILLE FARM
Is a small farm located in Brooksville, Fl that specializes in breeding Welsh & Welsh Cross "A" Pony Hunter Prospects & Sport Pony Prospects that are capable of Dressage, Driving or Eventing.
Ponyville Farm offers two exceptional pony stallions standing at stud ~ He`s True Blue ~ Approved Supreme AWB Society ~ 2007 AWB Soc. Sport Pony of the Year ~ 13.1h ~ gray ~ babydoll temperament ~ big boned ~ suitable for all disciplines ~AI Only~
~Trotting For Gold ~ Reg. Sec B Welsh ~ 2009 Zone 4 ~ USEF/USHJA ~ 2yr old pony of the year ~ 12.2h ~ bay ~ fancy mover ~ impeccable pedigree ~ currently u/s ~ crosses beautifully with all breeds ~ TB,WB, ponies of all types & sizes, for any discipline~ AI Only~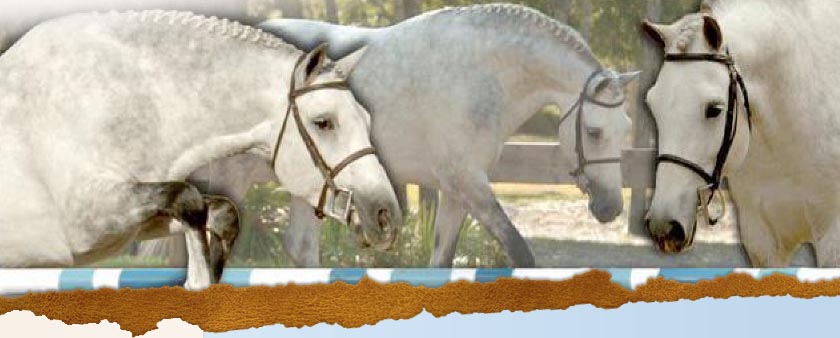 HE`S TRUE BLUE
~Blue Ice by Blue Rain x Dancing in the Moonlight~
~2007 Approved Supreme AWB Soc. Sport Pony ~ 2007 AWB Soc. Sport Pony of the Year ~ 13.1h ~ Gray ~ Babydoll Temperament ~ Big Bone ~ This Stallion is an incredible athlete ~ Strong Pedigree ~ Big Stride & Jump ~ Currently Showing U/S & O/F`s ~ He crosses nicely with Ponies and Small TB`s ~ Offspring are suitable for "A" Pony Hunter Prospects ~ Dressage ~ Driving ~ Eventing ~
TROTTING FOR GOLD
~Trotting For Gold B-45907~ ~Otteridge Foxtrot x Findeln Siren~
~Reg. Sec. B-Welsh Stallion ~ 2009 Zone #4 ~ USEF/USHJA 2yr old Pony of the Year ~ 2009 Res.Ch BYP ~ RMI Series ~ Ocala, Fl ~ 2009 Zone #4 ~ Double BYP Champion ~ Venice, Fl ~ Fancy Mover ~ Throws incredible foals ~ Impeccable Pedigree ~ Crosses nicely with TB`s, WB`s, Ponies of all sizes ~ Currently started u/s, wtc & going over small X`s ~
1lastchancefarm@bellsouth.net, Home phone ~ 352-544-5959, Cell Phone ~ 352-279-2054
Stonefield Sport Ponies
Good ponies, that is! Stonefield Sportponies breeds and sells sportponies and small sporthorses for those looking to be competitive with a smaller mount and have fun doing so. The ponies are bred and selected for pedigree, performance and personality - all in a smaller package. The focus of the breeding is on exceptional temperament, matched with lovely movement and athleticism.
New Forest Ponies and German Riding Ponies are the most prevalent at Stonefield, though other breeds can often be found here, too. Most of the bloodlines, and some of the breeding stock, originate from Europe - England, The Netherlands, and Germany, in particular. Training of the ponies is quiet and slow, with emphasis on building each pony`s confidence in their work and keeping them happy while at it.
The ponies are worked with from day one, with lots of attention and handling, moving onto groundwork and finally under saddle work, when age appropriate. The primary foundation is dressage, with a little jumping, showing and hacking out thrown in for fun...
Ponies in Sport
- More than just a cute face, ponies are today - as they have been for years - proving their prowess in the competition arenas around the world. Often going head-to-head against the horses, they're competing - and winning - in disciplines such as dressage, driving, eventing, hunters and jumpers.
Being carefully selected and bred for talent, trainability and temperament, they are becoming more and more the choice for adults, just as much as they are for children. Their manageable size, tremendous athletic ability and fun & interactive personalities tend to make them rather addictive. No one can have just one!
Pony Stallions
Luckington Legacy
- 1995 British New Forest - Katric Capers x Luckington Vintage14.0hh, dark bay - Imported from England as a youngster, Luckington Legacy is a great representation of the New Forest breed, being a great "all 'rounder", with a wonderful temperament. His offspring exhibit those same characteristics, making perfect partners for children and adults, alike. Legacy has three licensed sons standing in Canada, and his offspring are doing well in hunters, eventing, dressage and driving.
Movado
- 2012 German Riding Pony (RPSI) - Makuba x VStPr Chianti - 14.3hh, bay - Movado is a promising young stallion from two imported German Riding Ponies. Top scoring colt (horses and ponies) of the 2012 RPSI Inspection Tour, he was also named a stallion prospect. A sweet, sweet temperament, nice mover and showing lovely form over fences, he's a joy to have in the barn. Movado is starting to work lightly under saddle and gain his provisional stallion licenses with some of the pony registries, RPSI being first.
Dimmans London
- 2014 Swedish New Forest - Dimmans Eros x Lady Jane - 14.1hh, bay - The newest stallion prospect on the farm, London comes from strong performance lines in both jumping and dressage. His sire has multiple European championships to his credit, and his dam is by the Dutch New Forest "stallion of the century", Kantje's Ronaldo, with one licensed son already to her credit. Looking forward to seeing how this one develops
Mount Airy, North Carolina, USA, t: 336.755.3565m: 336.648.6663 - e: stonefieldfarmny@aol.come : sffsportponies@outlook.com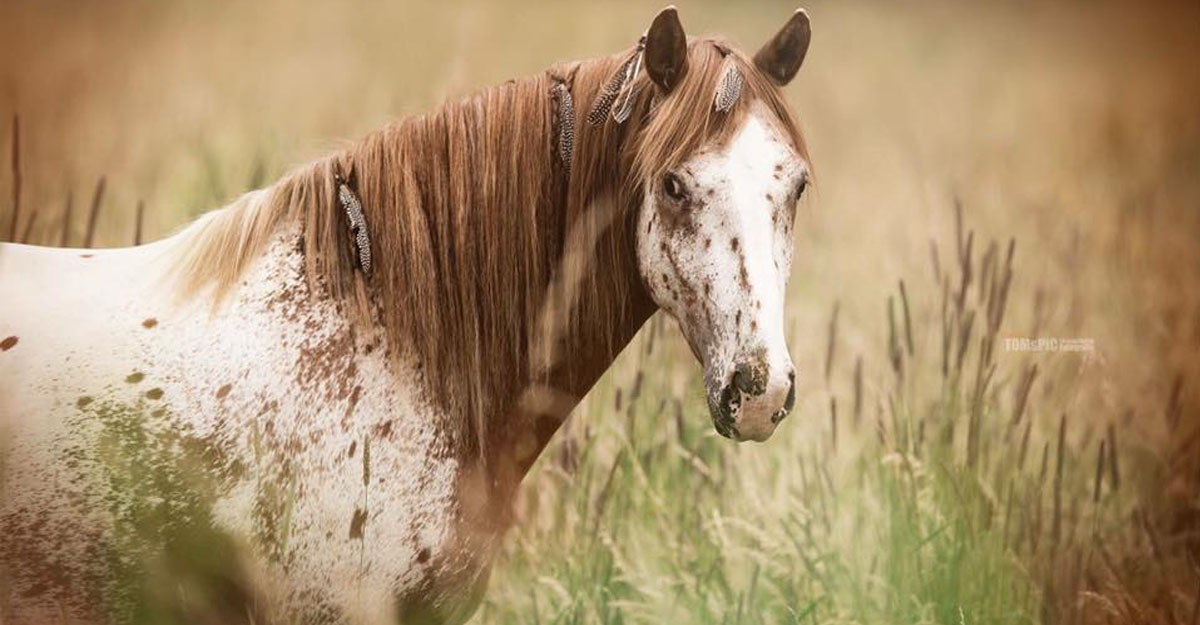 Equestrian Photographer @TOMsPiC Media Production, Boblingen, Germany / Gorgeous!💝💞💝 @TOMsPiC #Horse Photographer #Equine Images…
Read More