Podolin Delightful Lily - Black Roan Filly Gypsy Cob Foal
| | | |
| --- | --- | --- |
| | | Podolin Delightful Lily - Black Roan Filly Gypsy Cob Foal 🧡🧡 |
Lily`s dam, Sailte Anabel Van de Mol (out of Liberty`s Willow - now in the USA), was imported to Podolina in foal with the stallion Hillbill Du Vallon, who is the son of Tine`s Splash currently stationed in Brazil and grandson of The Iceman , based in Australia.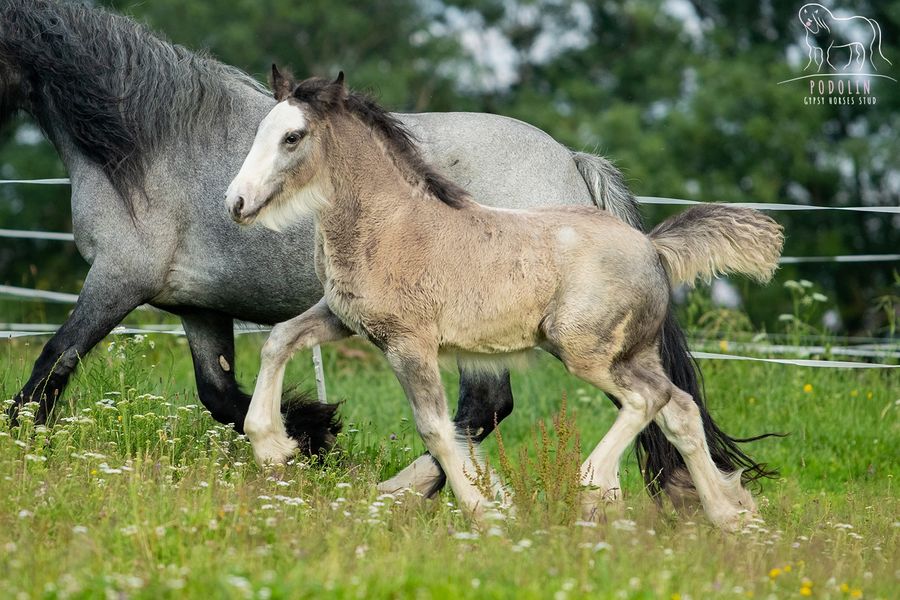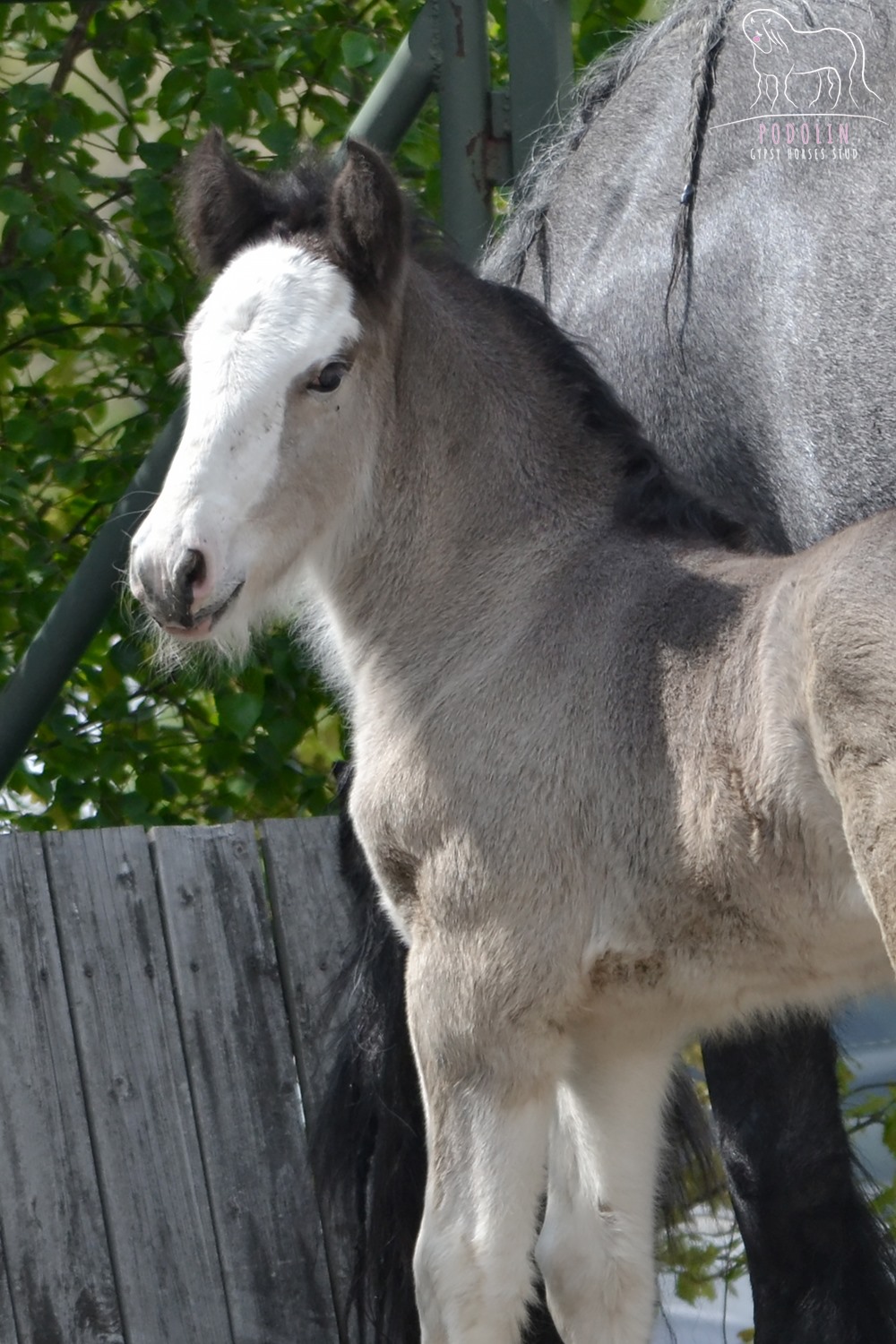 Carrier of such valuable lines as: Shambo , Bob The Blagdon , The Lob Eared Horse . The filly carries the roan gene - one of the rarest ointments in this breed.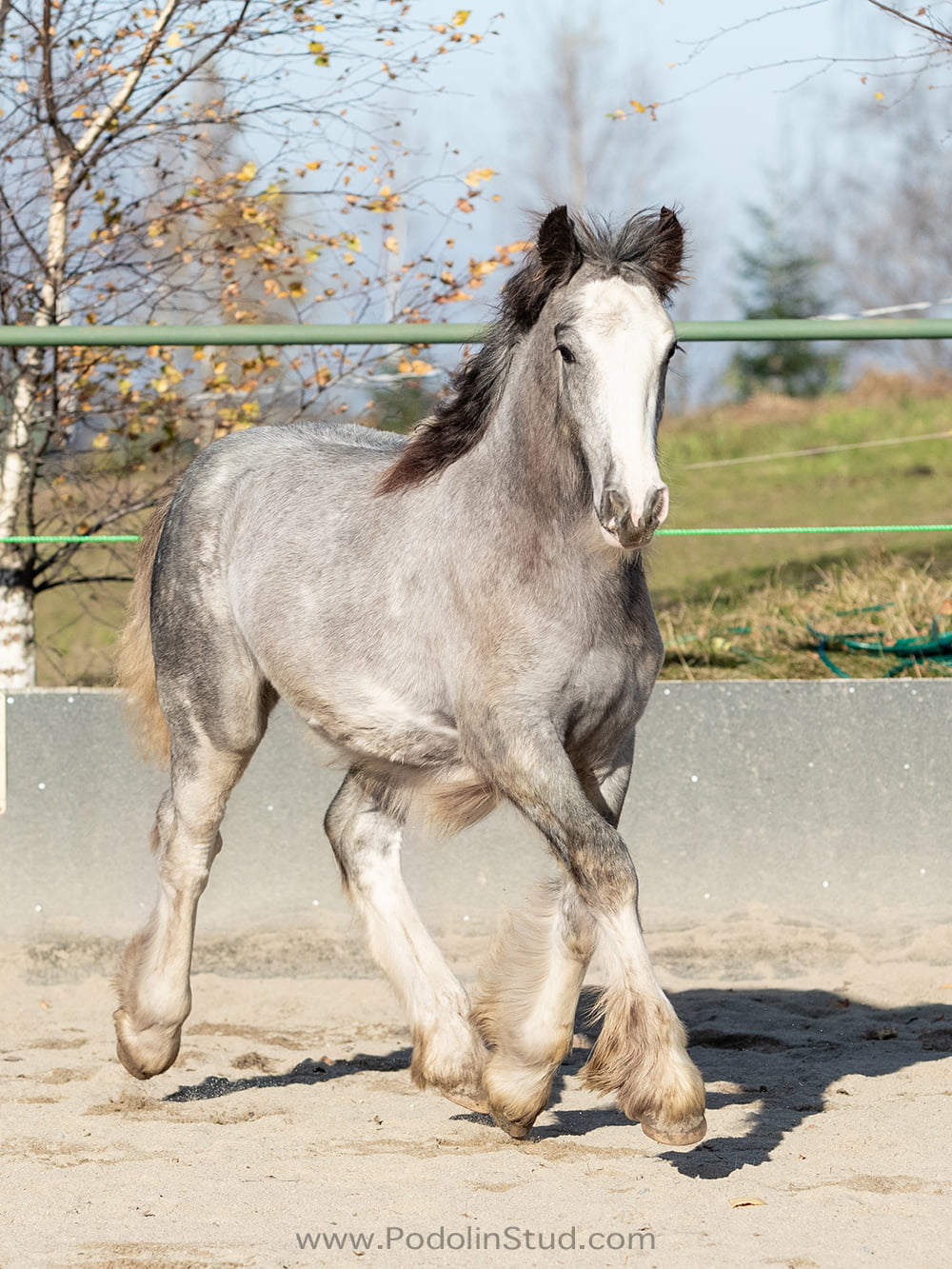 In addition to the great color (4 white legs, painted up to the belly and a beautiful wide bald), she is also the tallest foal born in our breeding (mother 156 cm, father 160 cm +), which is another rarity among Traditional Gypsy Cob.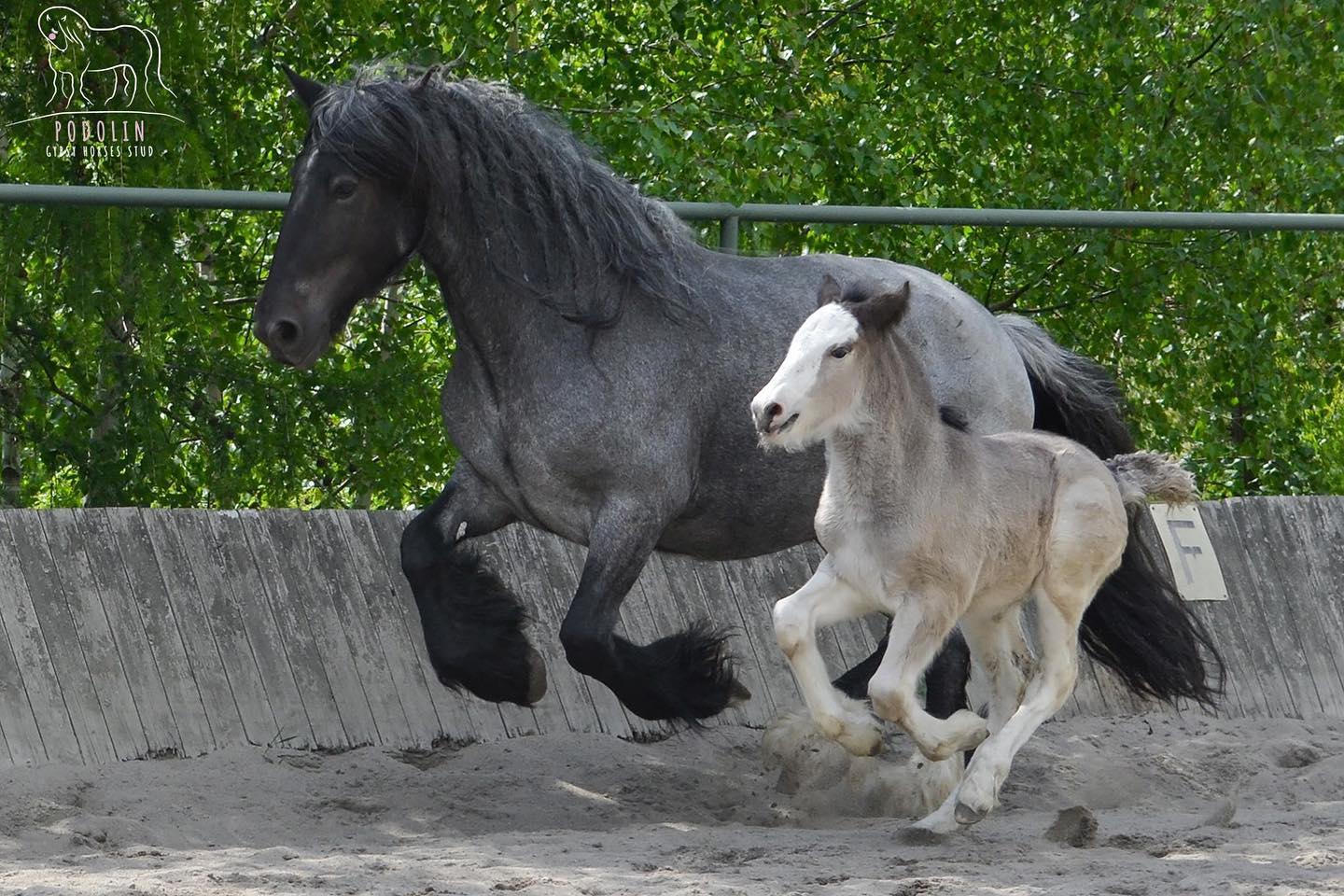 Lily, apart from the above-mentioned features, also has an incredibly calm nature. Despite her young age, she is a foal with a very balanced nature - calm, calm, very hungry for contact with people.