Paint Horses
| | | |
| --- | --- | --- |
| | | Paint Horses |
Are you a lover of paint horses and coloured horses, browse through our directory of paint stallions at stud, paint horse breeders and paint competition horses from all around the world, UK, Europe, and the USA. Our equestrian classifieds also has paint horses for sale from foals upwards.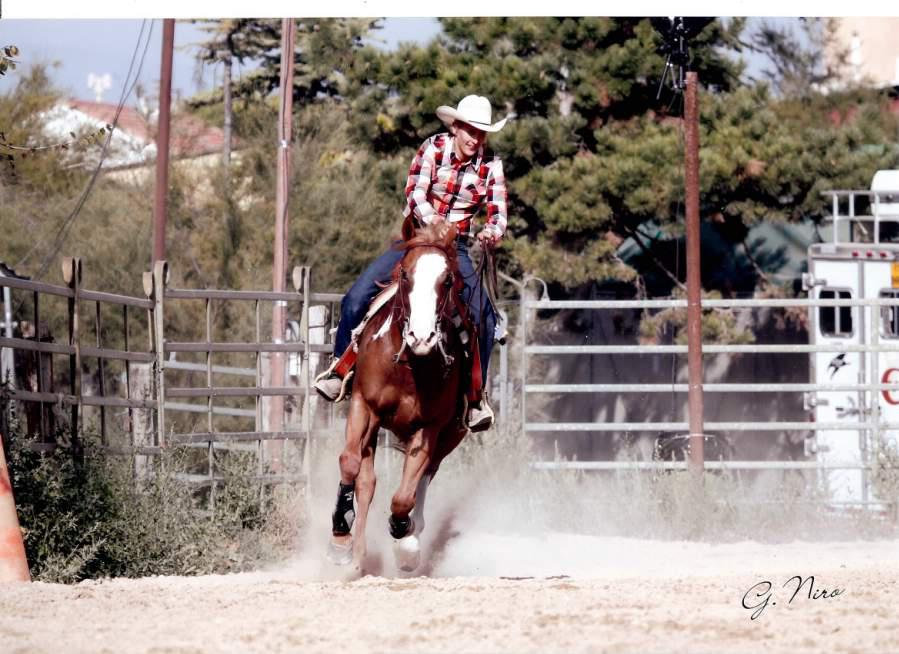 Titan Texan
Paint Horse Stallion, bay overo born in 1995 (Titans Crown x Real Doc`s Peppy), yves.fromont@fromont-briens.com Tel: (00 33) 04.78.62.15.00 - Fax: (00 33) 04.78.62.15.99 #Reining Horses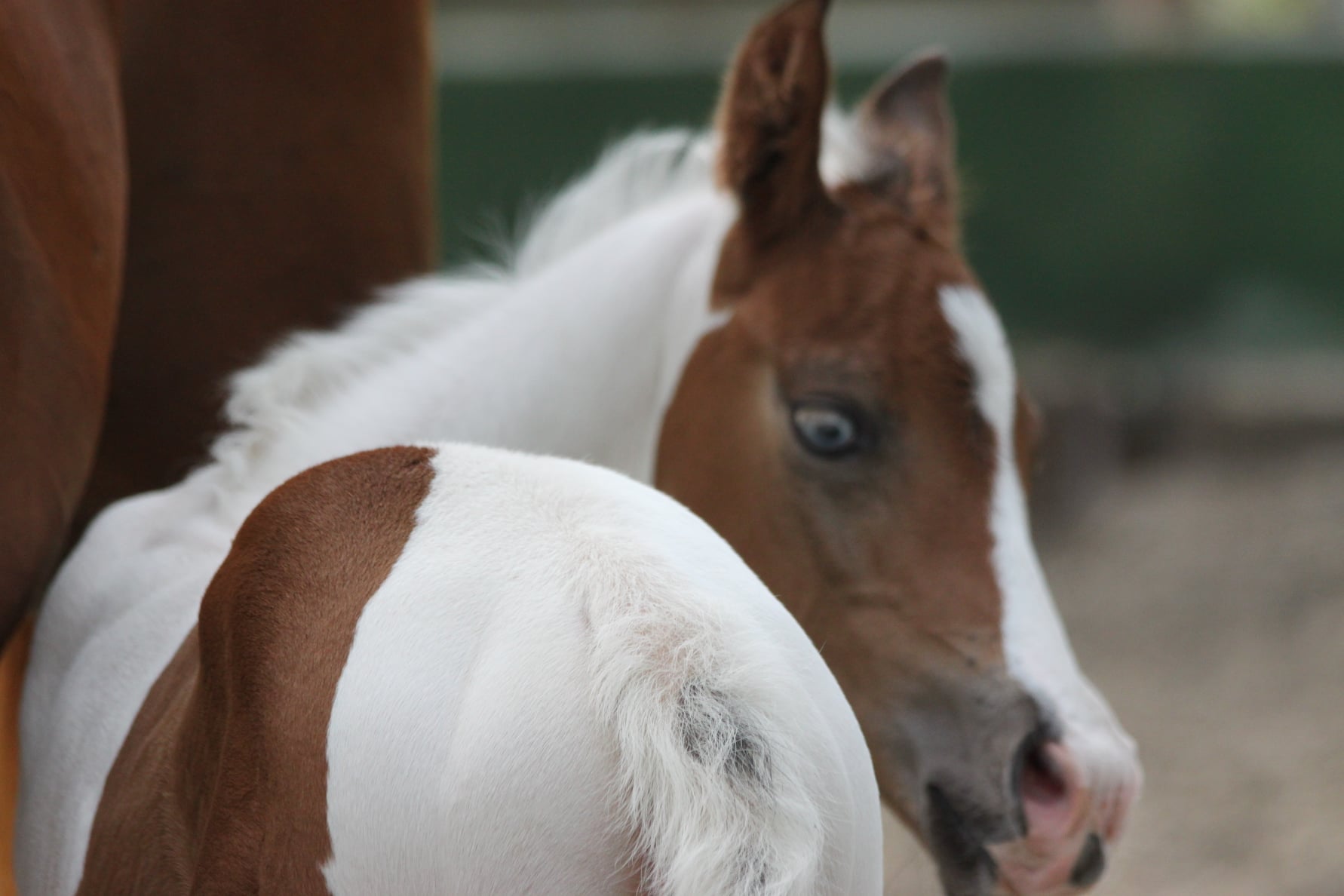 Burgundy Paint Horses
Burgundy Paint Horses is a breeder of paint horses located in Saône et Loire. 06.24.10.01.12, 03.85.41.13.18, burgundy.painthorses@hotmail.fr, BURGUNDY PAINT HORSES, 16 Pondrevaux, 71350 BRAGNY SUR SAONE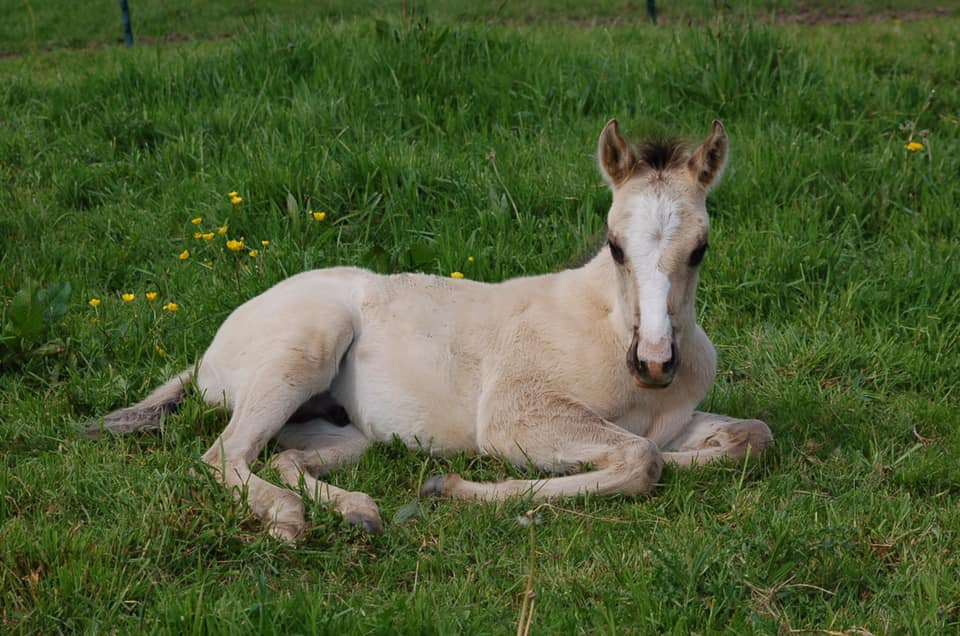 Golden Triangle Stud
Golden Triangle Stud is a small stud breeding American Quarter Horses and American Paint Horses. Situated in the heart of Warwickshire goldentrianglestud@hotmail.com / http://www.goldentrianglestud.com/ #Stud Farms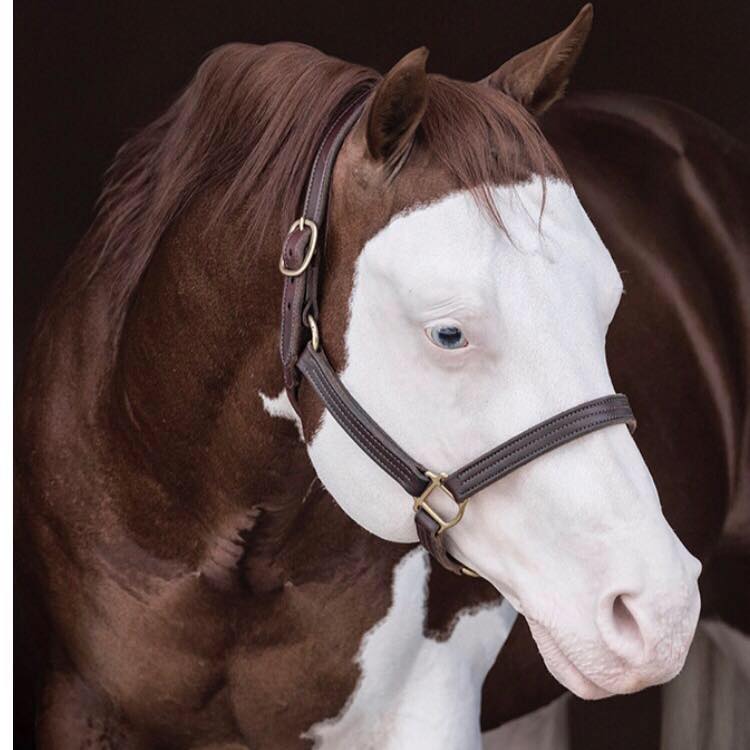 One Gun - Paint Horse Stallion
One Gun:2001 sorrel/overo paint stallion da Gunner x Miss Dee Spook, standing at Orlandini Qh, Via Beato Michele Carcano, 1/B - Bregnano (CO) 22070 ITALY, P.IVA: IT02774760132, +39 393 916 4438 | orlandiniqh.com | info@orlandiniqh.com #paint horses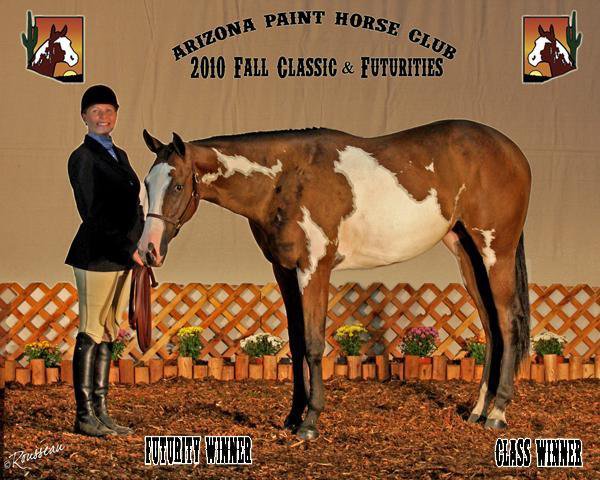 Brassy Acres Paint and Quarter Horses and AKC Miniature American Shepherds
Our goal at Brassy Acres is to breed, raise and show quality APHA and AQHA horses with the best pedigrees you can find. Our horses are all selected for their movement, pedigrees and great temperaments and are bred to World Champions and/or World Champion Producers. Nicole or James Dalton, 7305 North 175th Avenue, Waddell, Arizona 85355, Email: BrssMrquee@aol.com #paint horses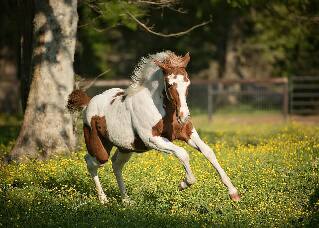 Bourbeaux Farms Paint Horses
Raising quality paints, palomino`s, and quarter horses. Lindaree Ory, Sunset, Los Angeles, USA (337)662-5601, lindareeory@yahoo.com #paint horses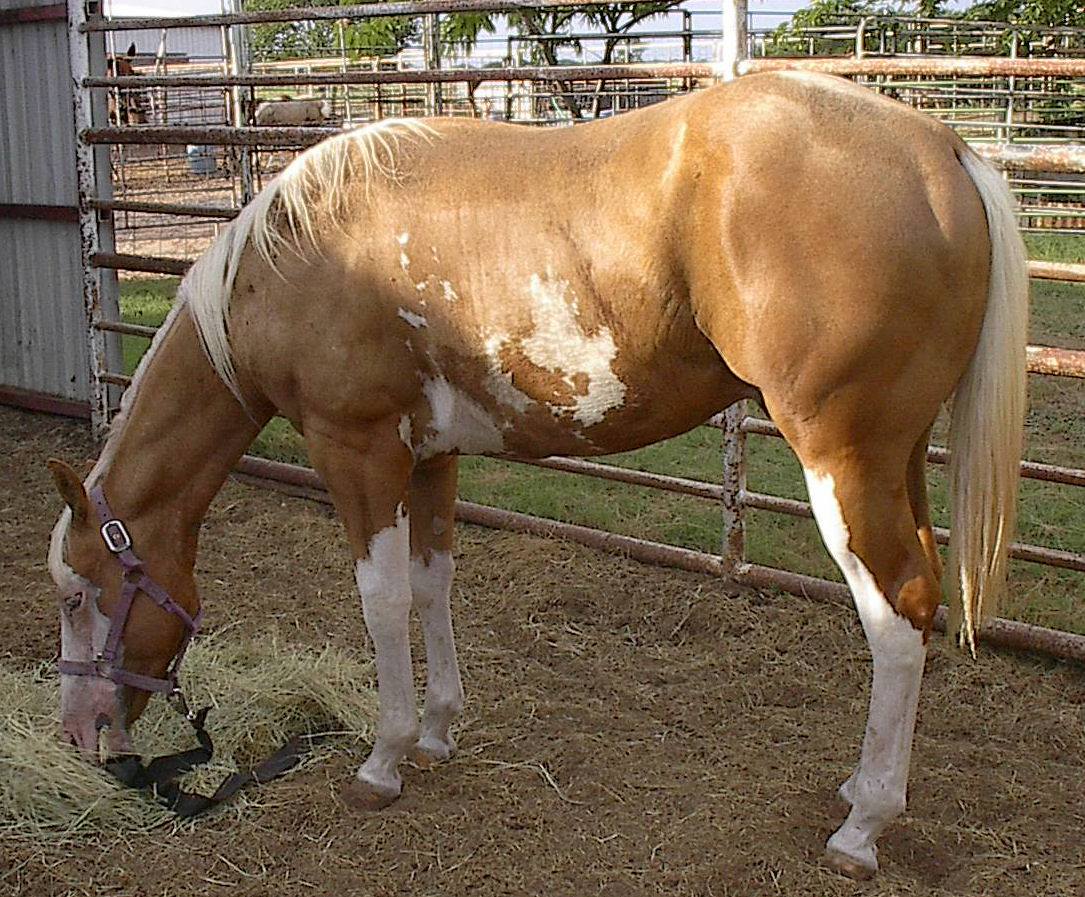 Bollier Paint Horses
+1 254-829-1436, glo4paints@ctxwifi.net, 1858 Hamilton Dr Waco, Texas, USA 76705 #paint horses


SLR Paints and Quarter Horses
SLR Paints & Quarter Horses breeds and raises quality Paints, Quarter Horses, Quarter Ponies and Spotted Draft Horses. Available Stallion Services. Dealer in Vitalix Mineral Tubs. +1 780-963-2109, slrpaintsandquarterhorses@hotmail.com, RR 1 Stony Plain, Alberta, Canada T7Z 1C4 #paint horses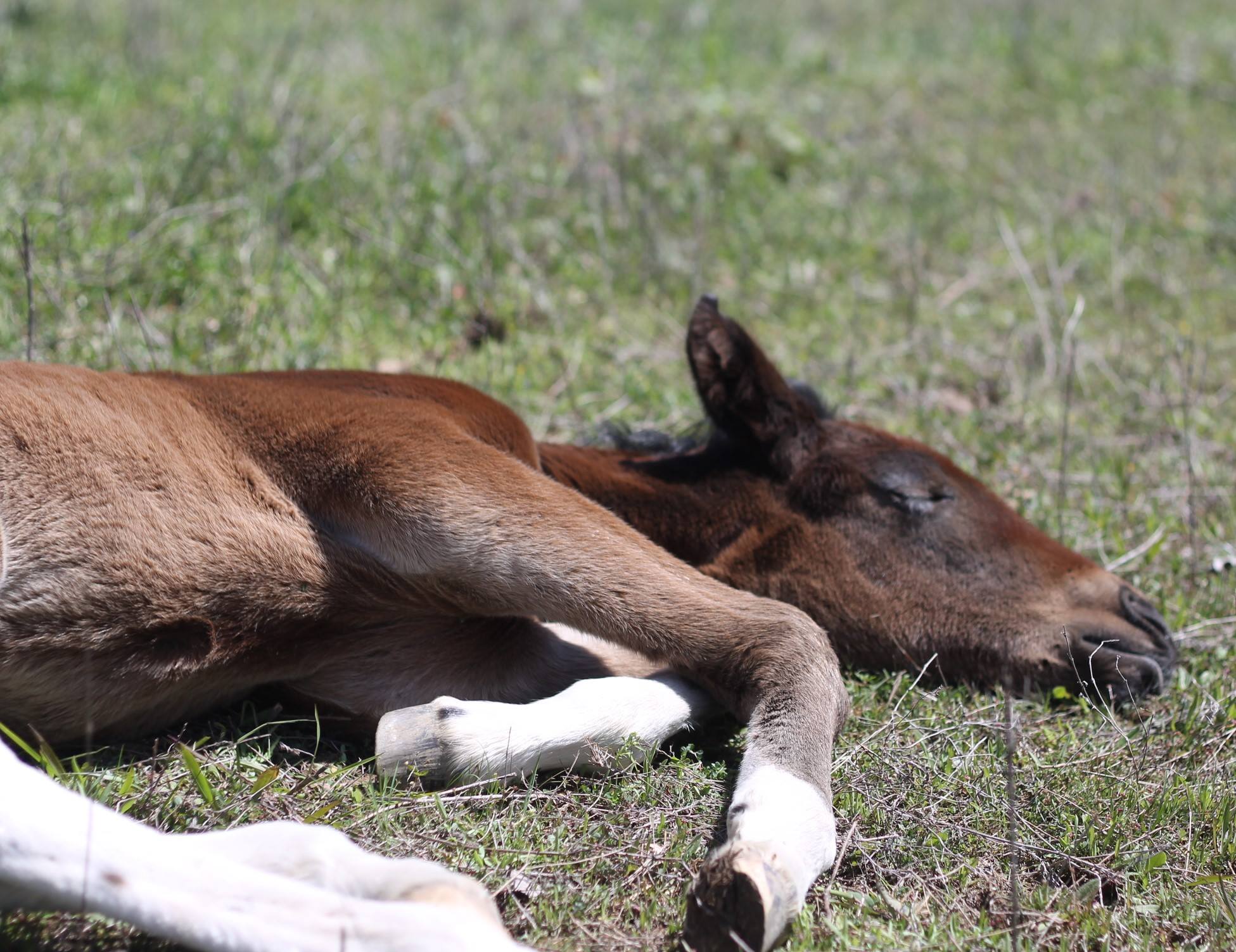 Rogers Quarter and Paint Horses
Our goal is to bring you your next quarter or paint horse champion. We focus primarily on all around & barrel racing prospects. We occasionally have finished or started prospects as well. We pride ourselves on being honest and dependable. +1 256-740-2826, rogersquarterandpaints@gmail.com 4060 County Road 52 Rogersville, Alberta, USA 3565 #paint horses

Moon Valley Paint Horses
Raising Quality Performance Paint Horses / +1 254-730-0822, mv.ph@live.comm, 3040 FM 147 Thornton, Texas, USA 76687 #paint horses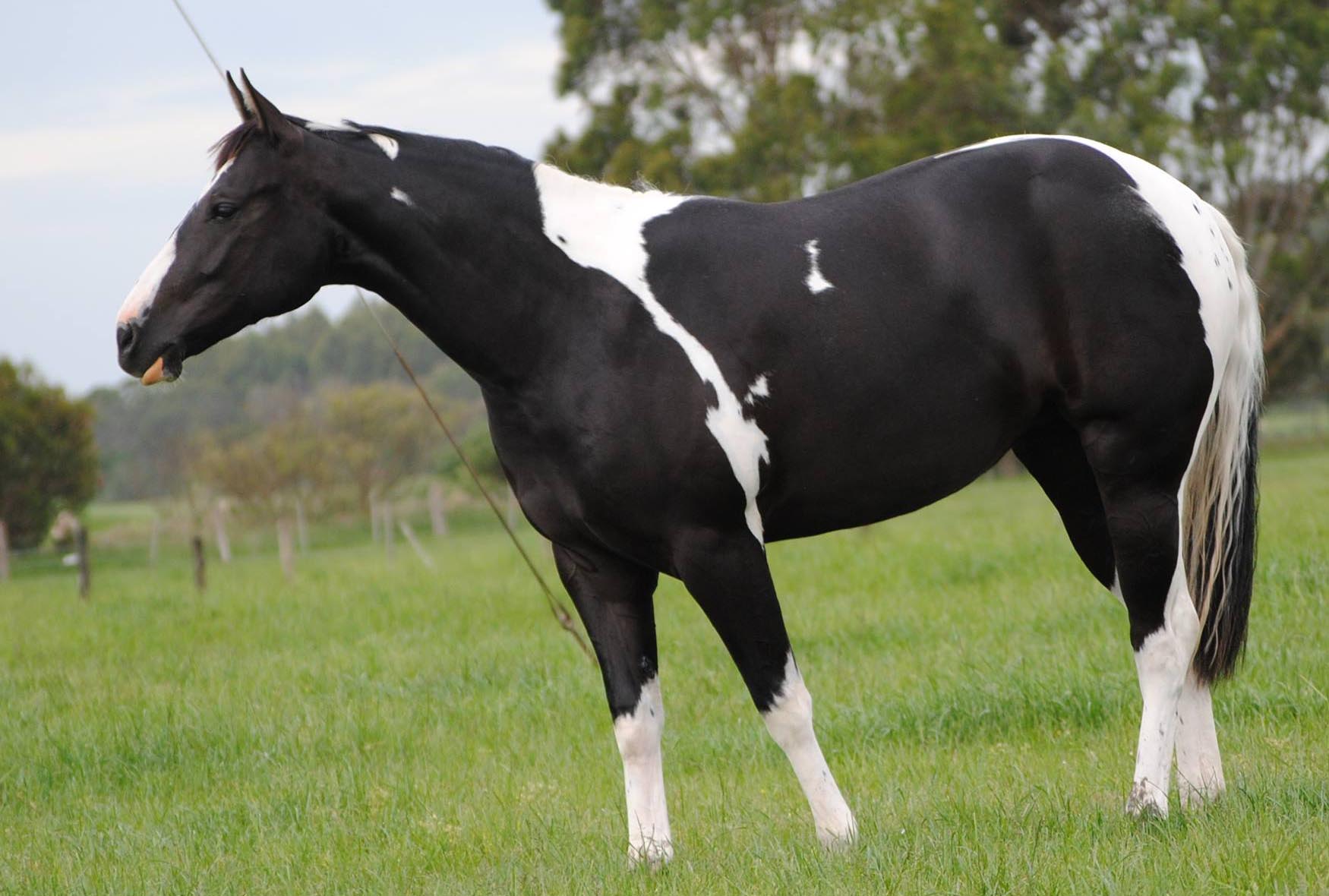 Greenbanks Paint Horses
Breeding Black and White paint horses with sound trainable minds, good conformation and beauty as well, 137 Manlys Rd Bessiebelle, VIC, Australia 3304


C Moore Paint Horses
C Moore Paints is home to Gay Bar Lucky Jac, a 2008 bay homozygous tobiano stallion. We strive to raise horses that will excel in and out of the arena. +1 303-814-0955, carriemoore@dissco.net, http://www.cmoorepaints.com/ 10912 Heidemann Ave Franktown, Colorado, US 80116 #paint horses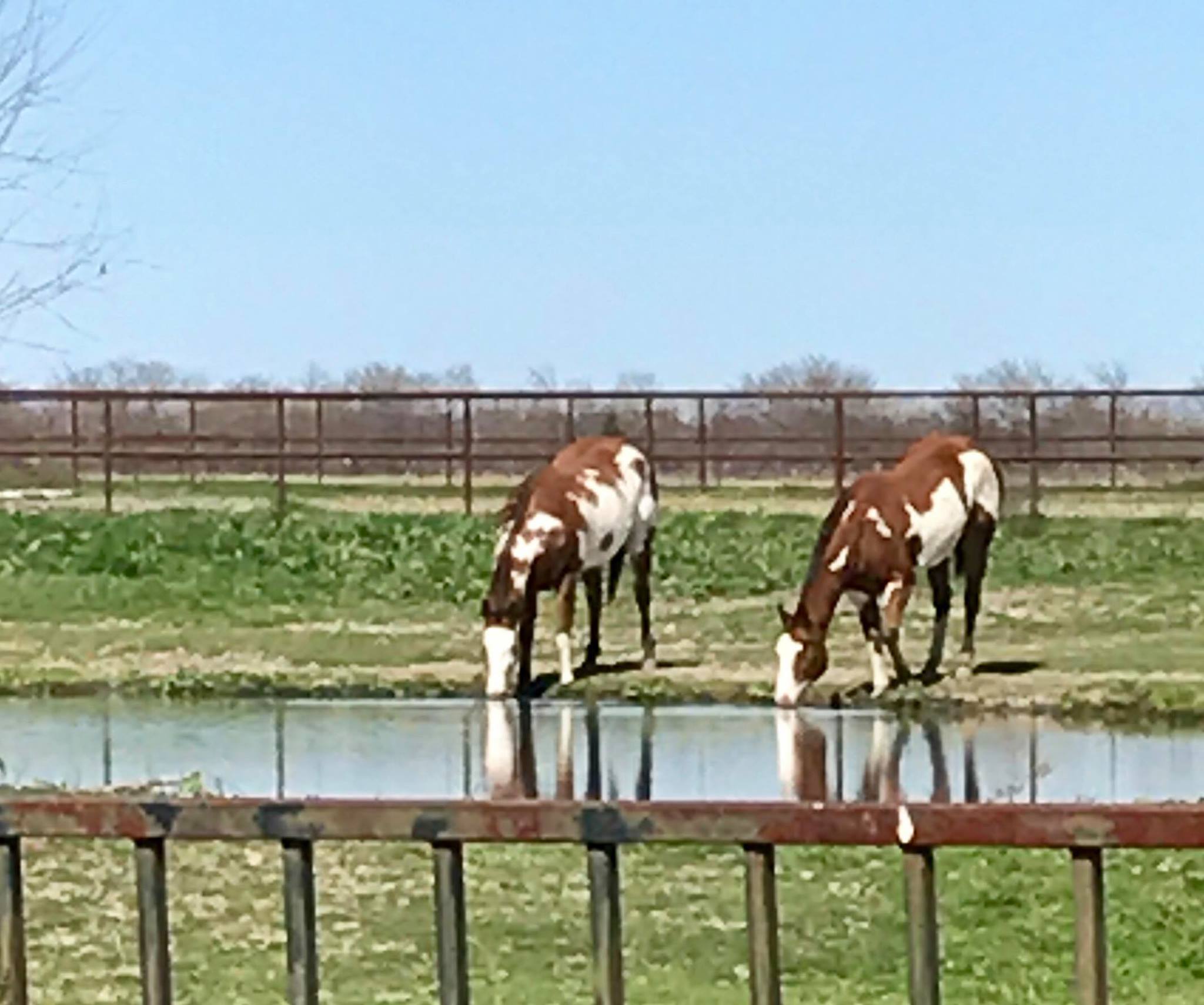 Platinum Paint Horses
Standing APHA Champion and WC/RWC sire, Impressive Proposal and raising APHA prospects. Also raising Bernedoodles and Manx, Munchkin, Scottish Fold kittens. +1 972-636-3629, darla@platinumpainthorses.com, 1210 Buena Vista Rd. Royse City, Texas, USA 75189 ​#paint horses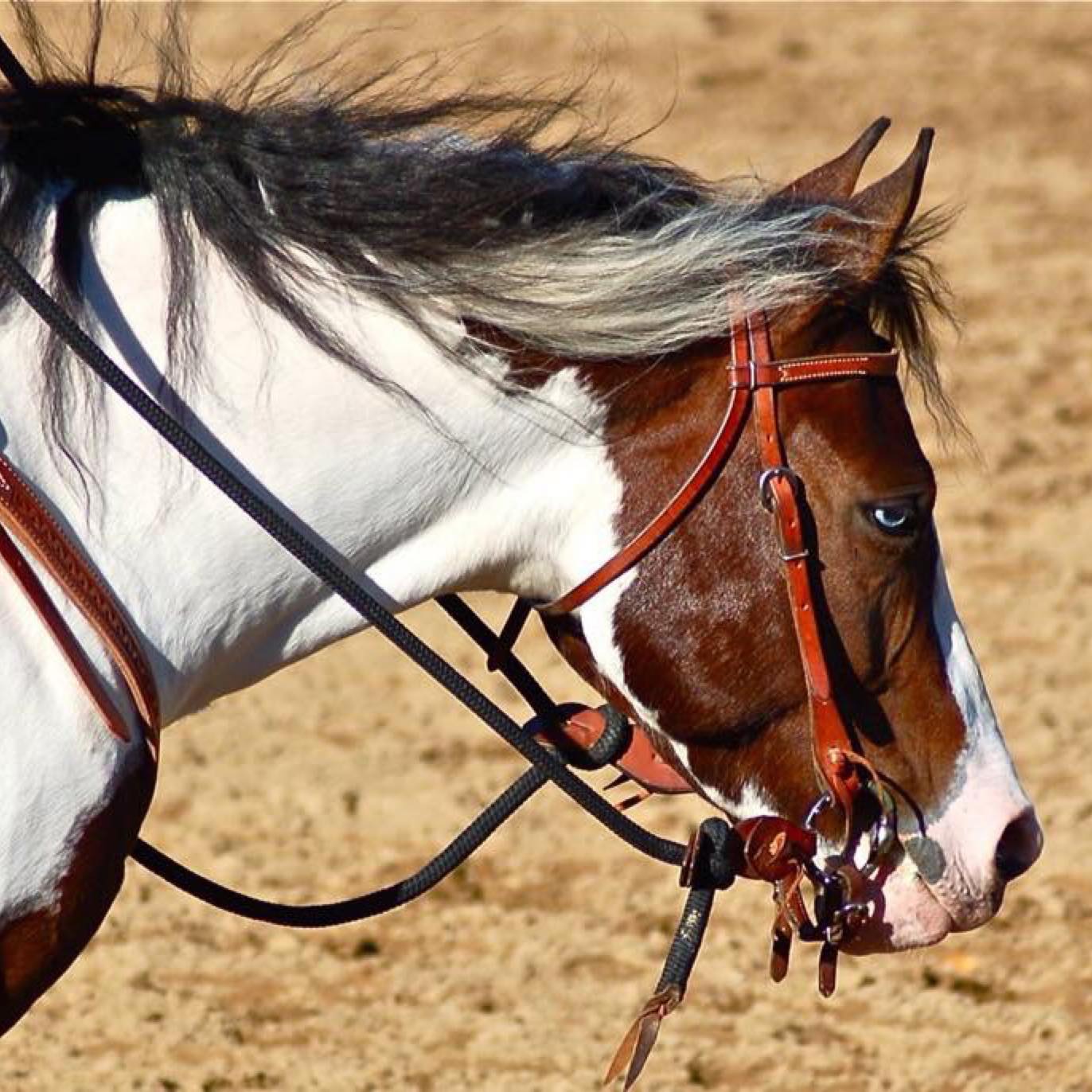 S Bar T Paint Horses
Sherri and Terry Wagerman are the owners of S Bar T Paint Horses. Their horses have gone into many disciplines; hunter, roping, reining and ranch horse. They have a young stallion, S Bar T Crystalized, who is going into training. +1 502-609-2276, sbartbarns@yahoo.com #paint horses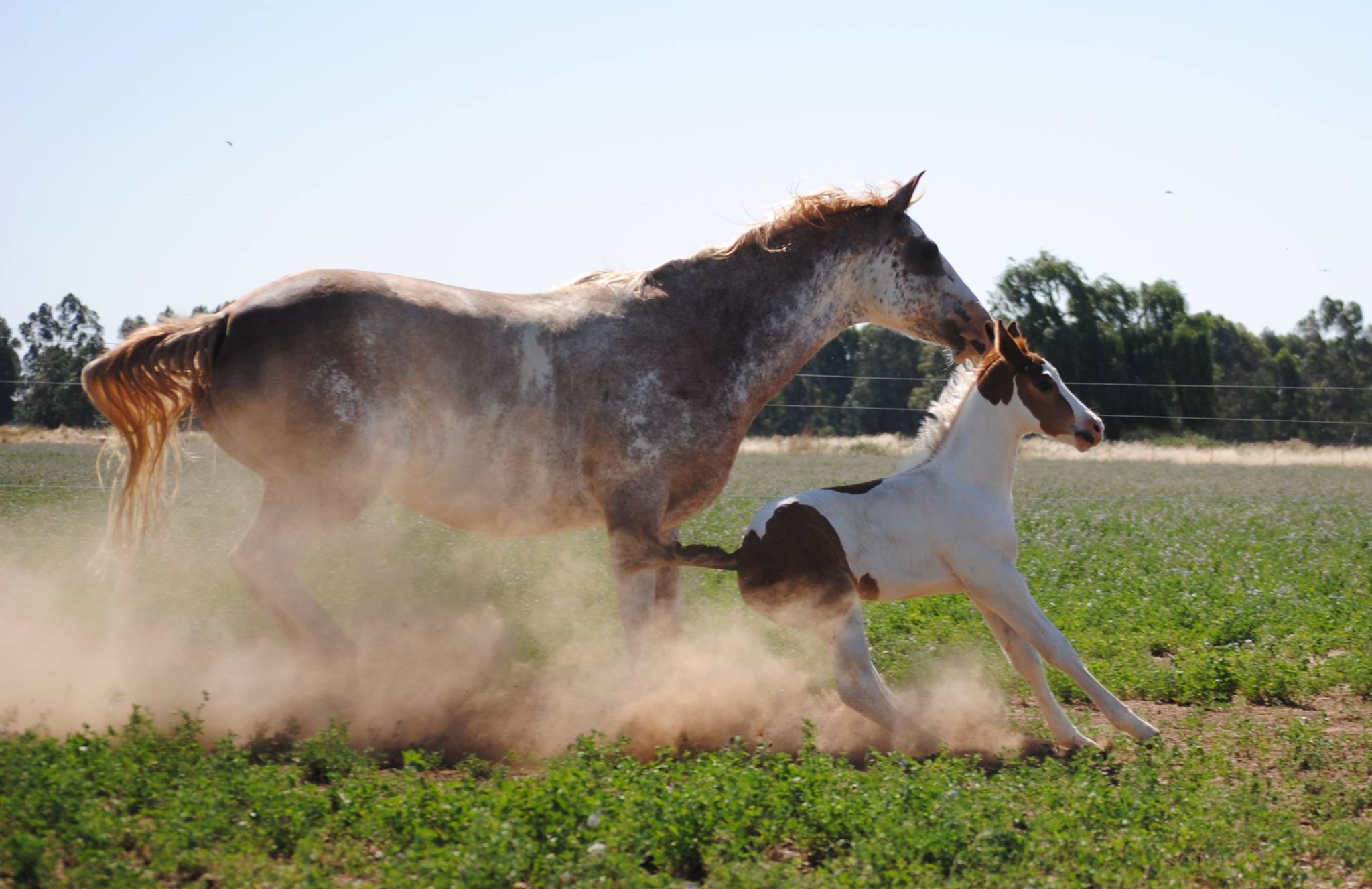 Woodstock Paint Horses
Top quality stock from people who have been breeding for decades, know the breed, and have a real passion for the breed. Ph (03) 57644459 or 0429 048377. santas@bigpond.com, 234 South Boundary Rd Devenish, VIC, Australia 3726 #paint horses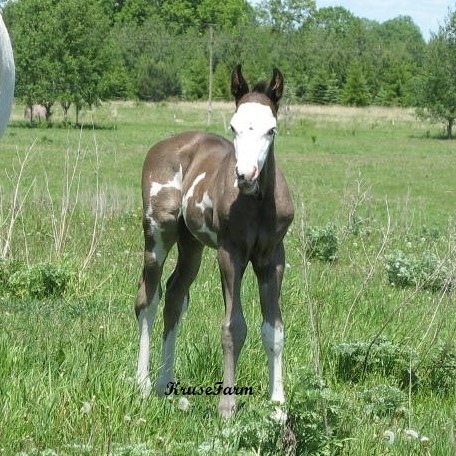 Kruse Paint and Quarter Horse Farm
We raise black and white overo paints and blue roan, grullo, black, palomino and buckskin quarter horses. +1 320-983-6814, krusefarm@frontiernet.net, http://www.KruseFarm.com/ 9269 411th Ave NW Milaca, Minnesota, USA 56353 #paint horses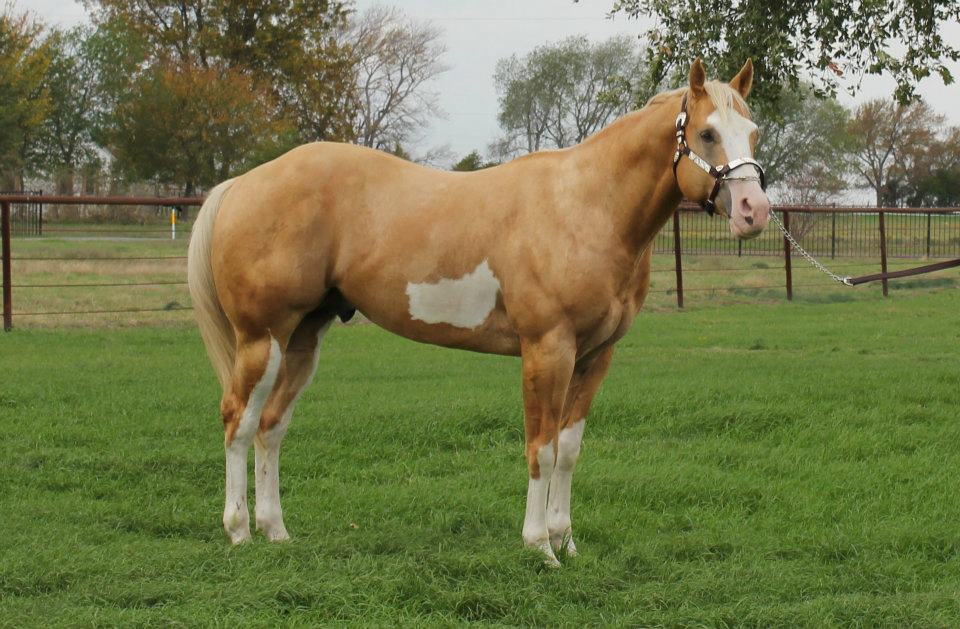 DD Paint and Quarter Horses
Quality halter bred horses for sale at all times, colts and broodmares. Stallion service to Mighty Titanic, +1 214-796-3752, ddpaintsnquarters@yahoo.com, 10544 CR 2400 Terrell, Texas, USA 75160. http://www.DDPaintsNQuarters.com/ #paint horses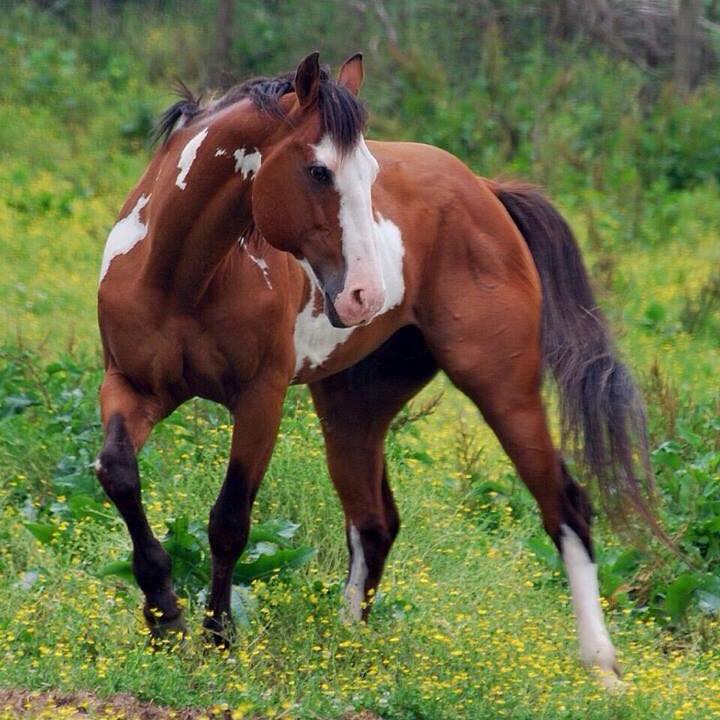 C and M Paint Horses
C&M Paint Horses is a family operation in the heart of the East Limestone community of Limestone County Alabama. Founded in 1982 by the Campbells & Moores.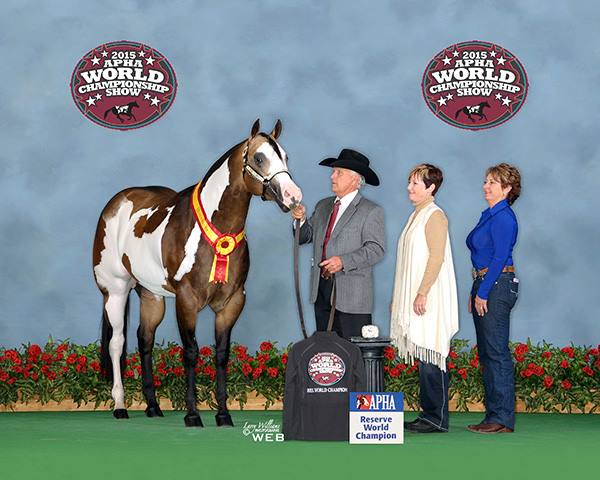 Jetts Paint Horses
Jett`s Paint Horses is a small facility that strives to produce quality APHA/AQHA halter horses. +1 916-761-0426, jettspainthorses@gmail.com, Bradshaw Road Sacramento, California, USA #paint horses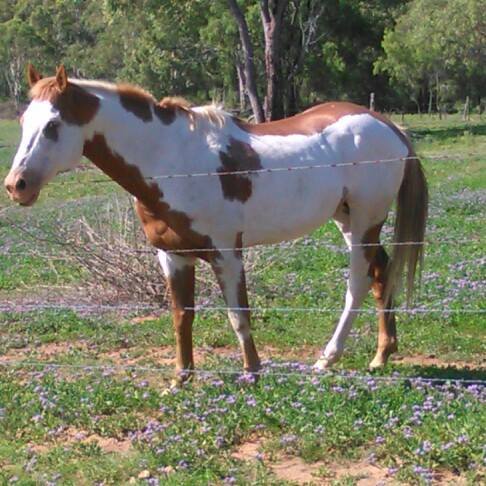 Barcoo Overo Paint Horses
Barcoo Overo Paint Horses, is a private owned Breeding stud located in Hamilton Creek. #paint horses

G and G Buckskin Paints
G and G Buckskin Paints is located in central Oklahoma. Red Garrett and Vicki Glenn are dedicated to raising quality buckskin paint horses with conformation, disposition, color and pedigree for performance and halter. The foals we are currently producing feature the bloodlines of Hot Schotch Man and Far Ute Keno.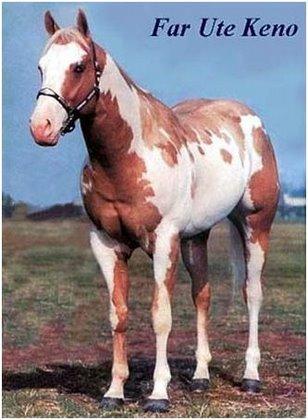 580-677-1622, gghorses2010@yahoo.com
Zippn and Confusion
"Tex" (Zippn and Confusion) is our bay and white overo stallion, a grandson of the great APHA Champion Hot Scotch Man and a son of Superior Halter stallion Chaos N Confusion. We are crossing him on handpicked AQHA and APHA palomino and buckskin mares. Our resulting foals have been extremely athletic with heavy muscled conformation and well balanced. Foals have all displayed extremely calm dispositions that are very easy to get along with. As you can see from his foal's pictures he throws baby doll heads and balanced necks. We looked for a long time to find a bay and white overo stallion with tobiano face markings.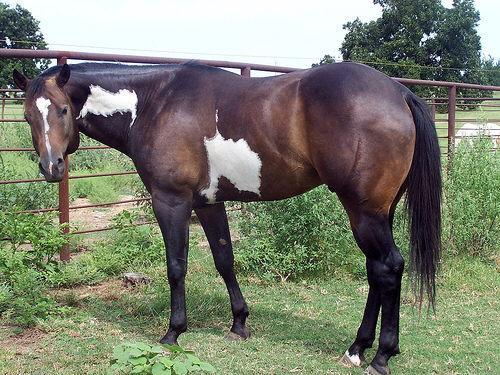 Painted Dreams Performance Paint Horses
Painted Dreams is a small breeding farm located in Wheelock, Texas, approximately 19 miles from Bryan/College Station (Aggie Land) where we breed and sell performance bred APHA registered foals.
We specialize in breeding for substance, quality, athletic ability, color and above all, outstanding dispositions. We have combined speed, performance and foundation bloodlines to produce the "all around" performance horse!
The Stallions!
Diamonds Domino
There are numerous black and white stallions in America, but none with the disposition of this horse. Domino has pedigree, size, great bone, conformation and color. He produces those babies with substance, quality, athletic ability, color, and outstanding dispositions.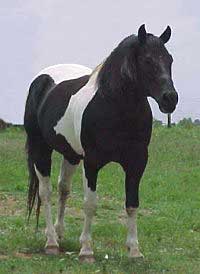 Domino is homozygous for the black gene! He has no sorrel color in his progeny and has produced Painted Dreams three homozygous babies (for the paint gene). Domino`s offspring could be the horse of your "Painted Dreams".
Sire: Easy Diamond Bar SI 80, a grandson of Easy Jet SI 100, AQHA Hall of Fame (inducted 1993), World Champion Running Horse earning $445,721. Sire of 9 Running Champions, 1,563 ROM, 145 stakes winners, $26,186,100; 37 show point-earners, 13 Performance ROM, 2 Superiors, including EASY DATE SI 106 (World Champion, $849,709), Teller Queen SI 99 ($637,917), Pie In The Sky SI 101, Sire of the dams of 2,304 Race ROM, 188 stakes winners, earners of $39,204,273, 9 Running Champions and the earners of 3,306 show points, 56 ROM, 15 Superiors.
Dam: Princess Mae, a granddaughter of Pacific Bailey SI 100, AAAT Stakes Winner ($325,585), AQHA Champion, Leading sire of Race ROM Qualifiers, and the earner of 24 show points. With a limited amount of showing at halter, he stood Grand Champion over some of the leading halter horses in the nation. Pacific Bailey was also a Leading Maternal Grandsire of Race ROM Qualifiers.
Our APHA paint horse stallions include a black tobiano, who is homozygous for the black gene! His pedigree includes Easy Jet and Pacific Bailey.
Our up and coming sorrel tobiano stallion is an own son of Gay Bar O Lena - 2-time APHA World Champion Reining Horse and grandson of Delta Flyer - The first Paint to win the NCHA Super Stakes!
**Flying Bar O Lena`s first foal has arrived!! Beautifully marked and has excellent conformation!
The horses we produce are versatile and going places! Be sure to take a look at the Performance Horses in training and being shown on their way to the Winner`s Circle! They`re on the PERFORMERS page!
We are proud to have horses in our breeding program with these champions in their first 4-generation pedigree.....
P.O. Box 186 Wheelock, Tx. 77882, Phone (979) 828-1733, Email: dominodreams@hotmail.com
Fawsons Paint Horses
Far Ute Roulette - 1976-1997
World Champions produce World Champions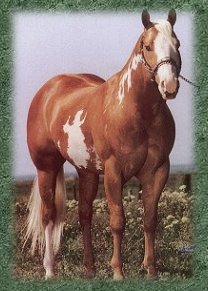 He is gone but his legacy will live on in his offspring! We are proud to offer several of his get at stud as well as several horses for sale!
Thank you for visiting Fawsons Paint Horses. We very proud to offer you several paint horses for sale and top quality quarter horse mares in foal to our paint horse stallions, please visit our Horses for Sale page, if you have any questions give us a call or send us an email. We have just added new pictures of our sale horses and stallions and few more paint horses for sale.
We have built a program here at Fawsons Paint Horses on the foundation of our great Paint Stallion Far Ute Roulette he is gone but his get continue on. We are very proud to offer a few of his get for sale. Far Ute Roulette`s winning ways are still evident in his get and their get! He will be missed but will live on within others!
Gough Paint Horses of Woodland, Utah.
It is our goal to produce beautiful paint horses with exceptional dispositions. Horses that both halter and ride.
DeWayne & Susan Gough, 2646 E. Crestview Dr., Woodland, Utah, 84036
Phone: (435) 783-6101, Fax: (435) 783-6495, Email: info@goughpainthorses.com
Browse through stableexpress and find paint horses for sale and paint horse stallions standing at stud. Information on Paint horses, buy paint horses online find paint stallions at stud.
Uniquine Paint & QH Stud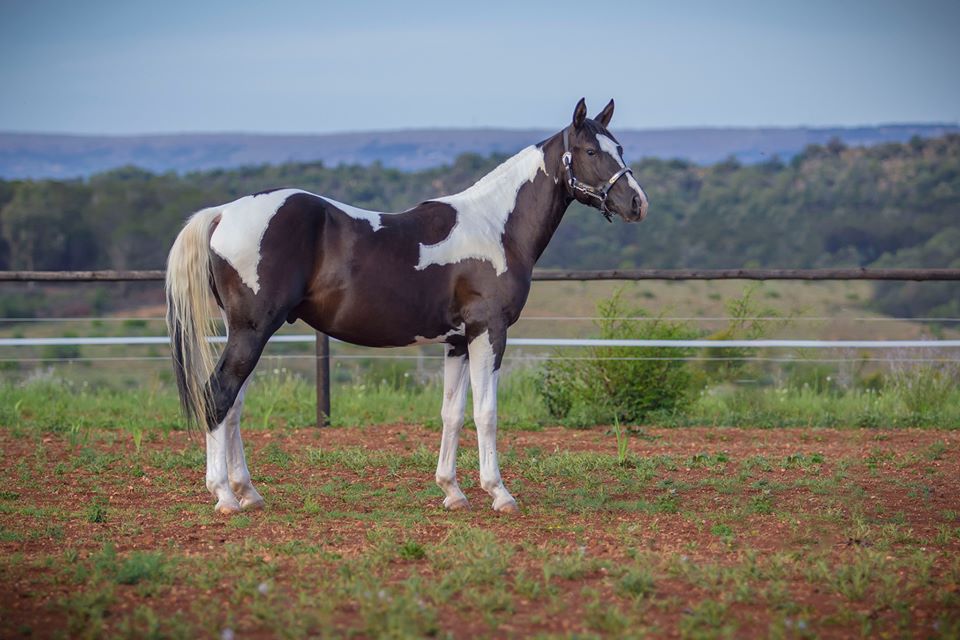 Blue Gum Paint Stud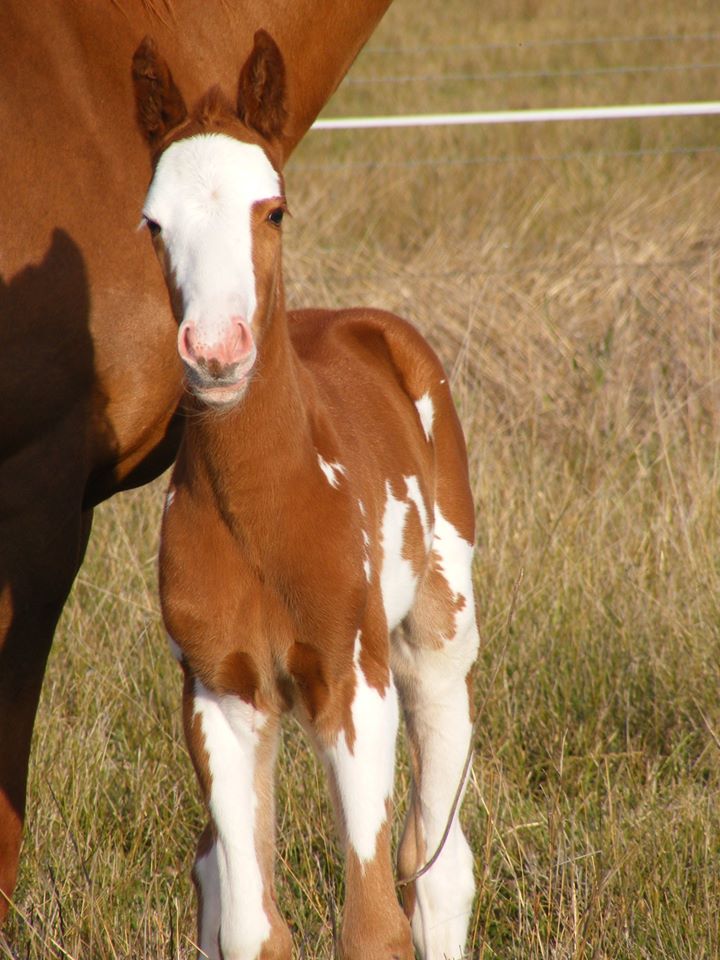 Skyeblu Paint Horse Stud :- Skyeblu Opal (Sire: Silver Sams Apache Chief IMP USA, Dam: Lorrha Bess ASB TB)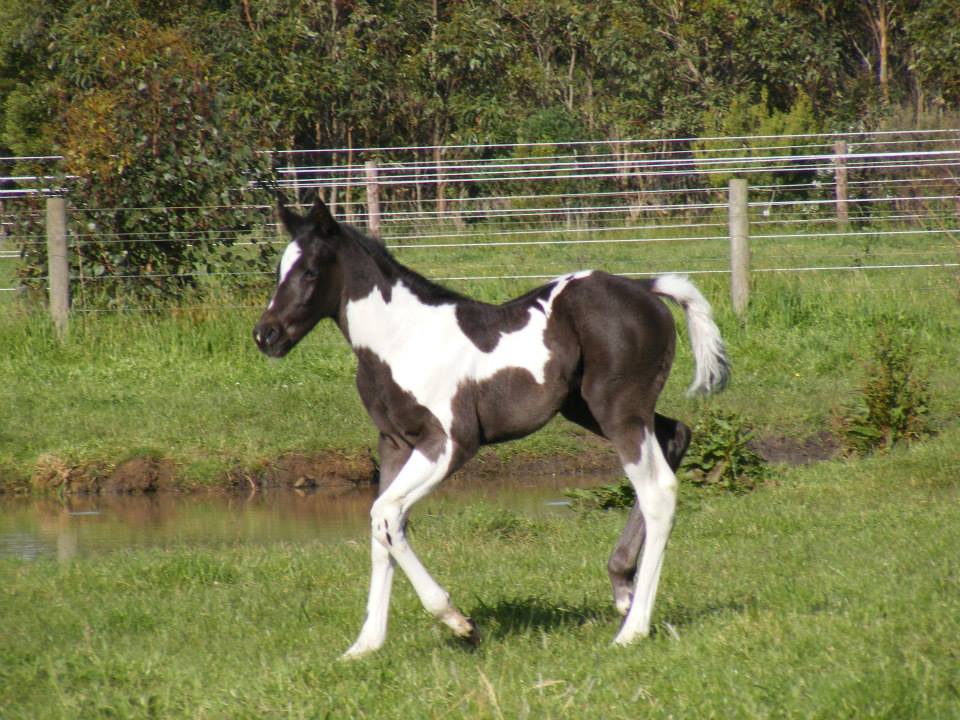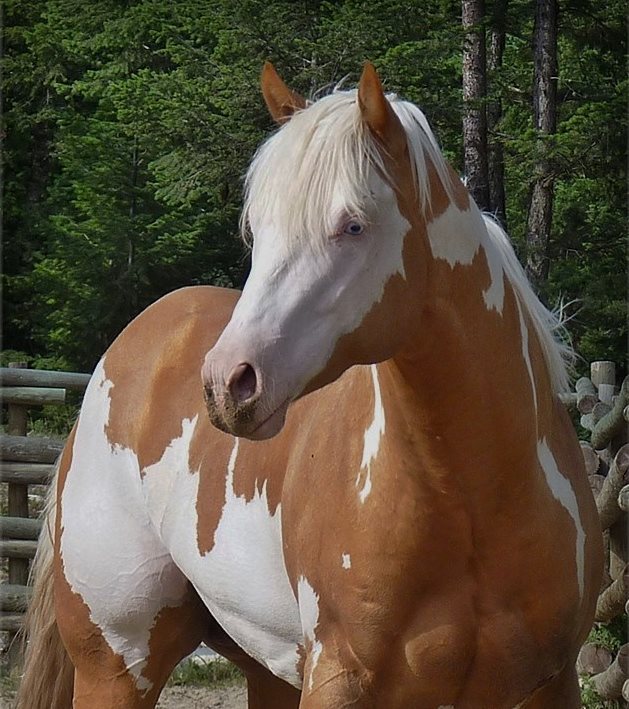 High Offley Stud is home of High Offley Fernando a coloured paint stallion with some of the best bloodlines available for showjumping, his sire Kannan was one of the worlds leading showjumping stallions who was competed by Michael Hecart and is the sire of some of the worlds top showjumping horses. The mother of Fernando is a daughter of Samber who is a KWPN paint stallion and one of the most influential coloured sport horse stallions of all time.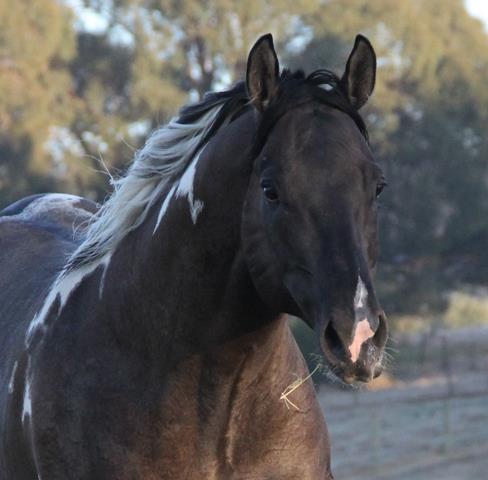 American Paint Horse herd at Chapel Farm Stud, Cornwall, UK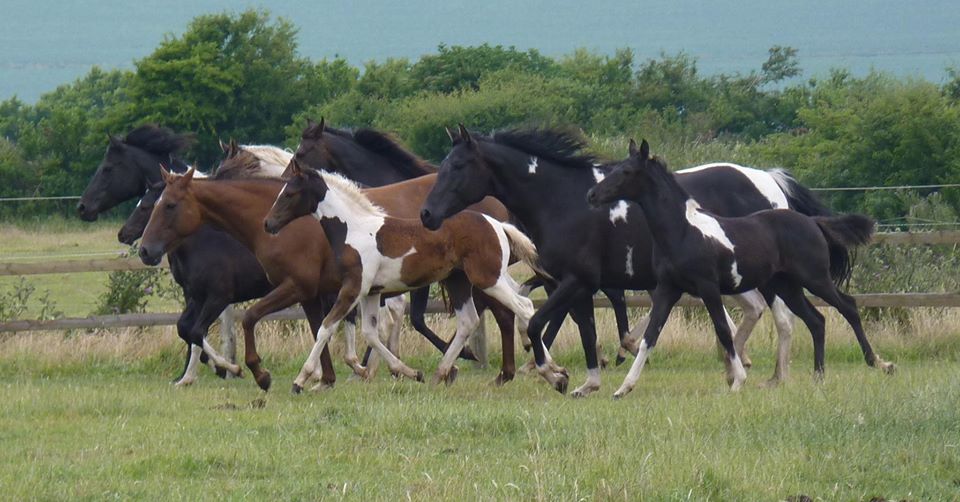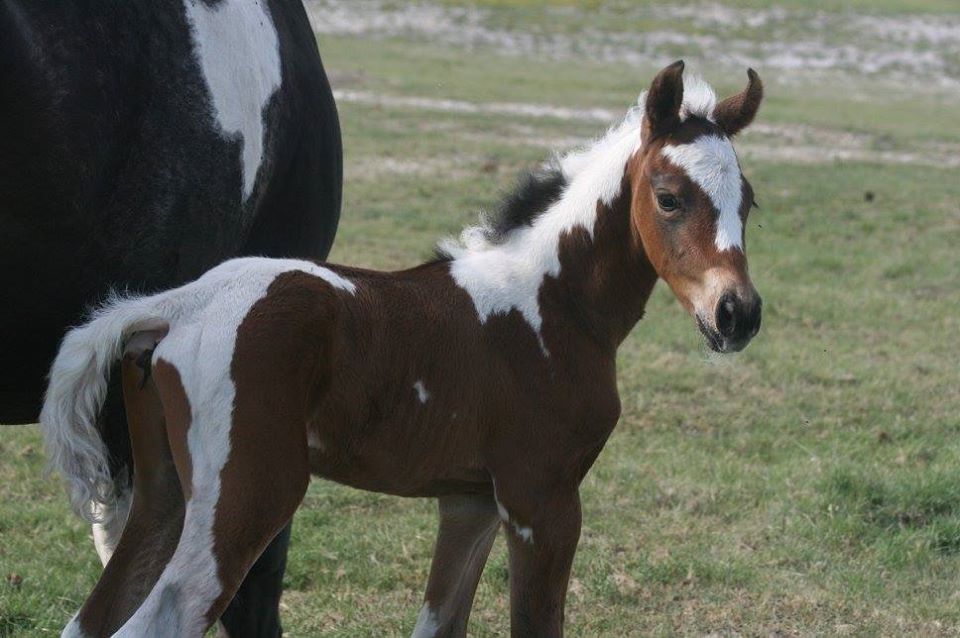 American Paint Horse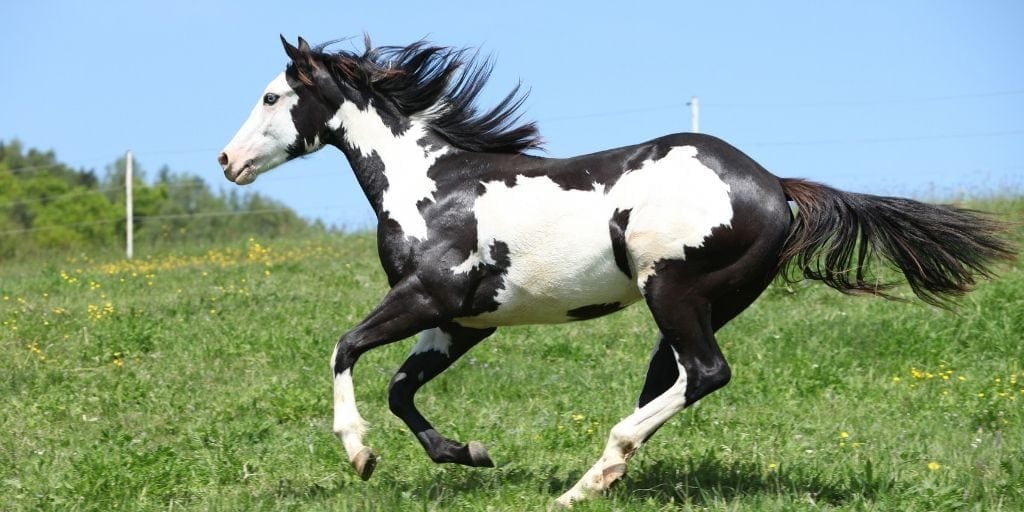 Paint Horses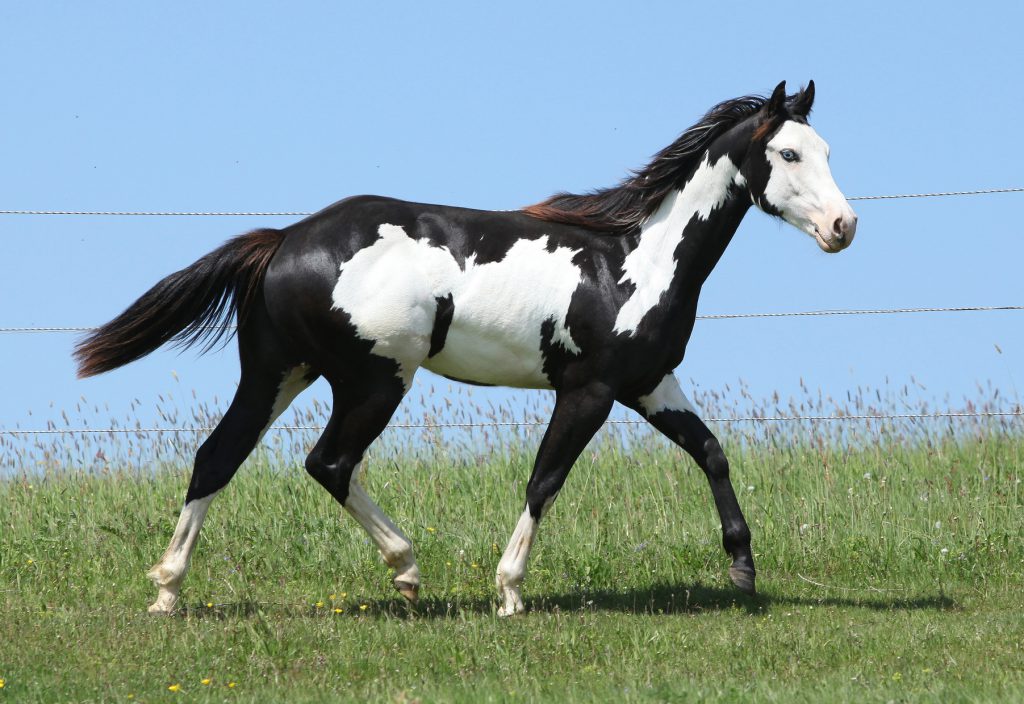 Paint Horses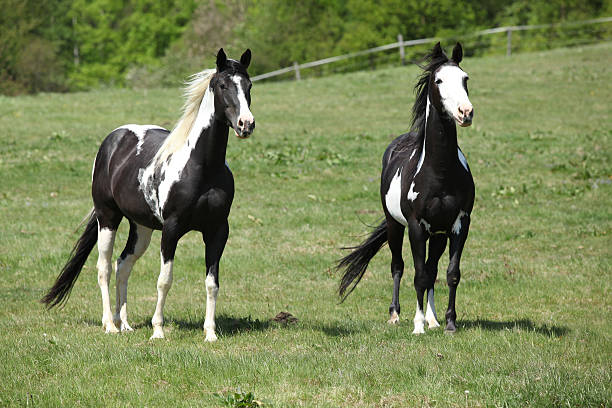 Paint Horses - Dressage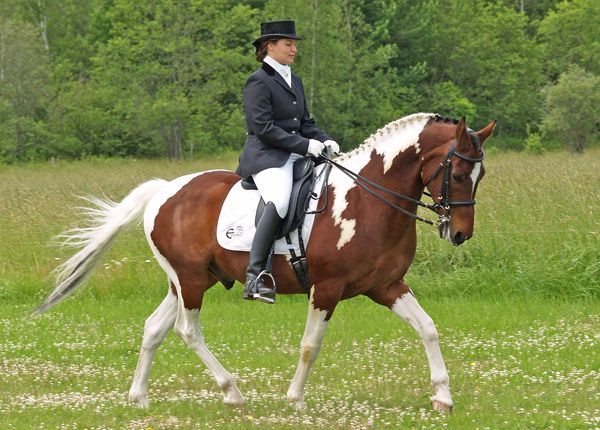 Bay Overo Paint Stallion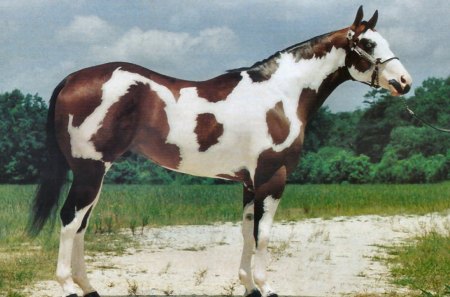 The most beautiful Paint Horses
Below you can watch a video of stunning paint horses from around the web.