Oyun-Shael - Akhal-Teke For Sale UK
| | | |
| --- | --- | --- |
| | | Oyun-Shael - Akhal-Teke Dressage Stallion, UK |
A Black Akhal Teke Stallion Oyun Shael was born in Russia at Shamborant Shael studfarm and imported to the UK where he has become a highly influential Akhal Teke breeding stallion. Born in 2007, stands at 16hh for more information please call +44 (0)7766255923 or email masha.bond@yahoo.co.uk. Oyun-Shael Oyun-Shael is sired by the stallion Garant out of the mare Dubur who is a daughter of Jasman. Below you can watch Oyun Shael in actio being worked.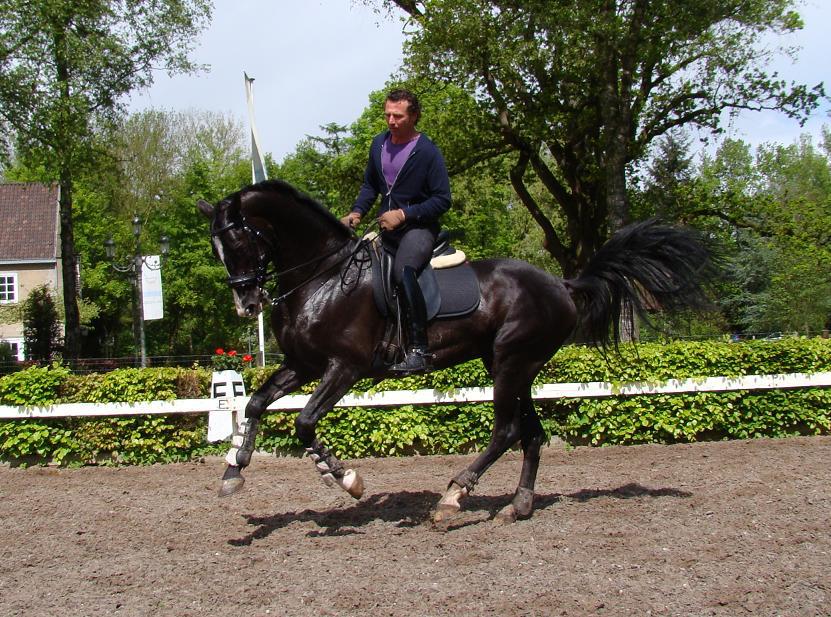 Cascade Gold Akhal-Tekes
My name is Cathy Leddy and I`ve been involved with Akhal-Teke horses for 16 years. I bought my first Teke mare in 1986, sight unseen, from Eberhard Sprandel, formerly of Wellington, Colorado. I`ve never regretted this action and in the years since, have added to my herd, bought a stallion, started breeding, started The Akhal-Teke Quarterly newsletter, held the first North American Akhal-Teke Conference at my farm in Snohomish, Washington, shown some of my horses, and been involved in the Akhal-Teke Association of America as the Secretary.
I guess you could say that it all started with an ad….
Before 1986, I had been the typical horse-crazy kid. I took care of my neighbor`s ponies (and there are stories there!) and did all the odd jobs available to a kid to make money to buy a horse. When I was 14, I had the 500 dollars my parents said was the 'magic amount`. So, I went out and bought a green-broke Appaloosa and a book.
I sold my trusty Appy when I went to college and didn`t do much with horses until 1986, when my husband to be and I were moving from Michigan to Washington State. I happened to see an ad in Equus magazine for an Akhal-Teke stallion. I`d never seen one before, just seen photos in the breed books, and so decided, what the heck, it`s kind of on the way. I stopped for the afternoon and changed my life.
That afternoon I spent with Eberhard and his horses made such an impression on me, that later that year I bought a weanling filly, sight unseen. I asked Eberhard to `Pick me out a good one`. Early the next year, Molnija arrived. Sadly, Eberhard died that fall of 1987 leaving his farm in disarray. His brother took over and installed a series of on-site managers. In 1990, Eberhard`s brother decided to sell the entire herd at auction, as he couldn`t run his business and does justice to the horses in Colorado. At the Sprandel auction in 1990, I bought my second Teke, Mirija. I showed both mares at some little dressage schooling shows in the area the next few years and started my family. In 1993, I went to California and bought three Tekes, Astrachan, Mazan and Anastasia, from Mark Dees. In 1995, I started The Akhal-Teke Quarterly and in 1996 had the first North American Akhal-Teke Conference at my farm in Snohomish, Washington. Along the way, I was meeting other Teke fanatics, learning incredible amounts about the horses and generally having a great time. Now, in 2002, I`m on the 6th year of The Quarterly (took a year off in 2000), and we`re having the 7th Annual North American Akhal-Teke Conference in Kansas City, MO on September 27-29.
Nationwide, we`ve gone from 2-4 breeders (depending on your criteria) to around 25 or 30. There are now about 250 (give or take) Tekes in North America, with many more half-breds. People are competing them in eventing, endurance, dressage, show jumping, and western events. Horses are being imported from Europe and Russia. Our Association, The Akhal-Teke Association of America, is growing slowly, but surely. And every year, I see more and more people being bitten by the same bug that got me in a field in 1986 in Wellington, Colorado. To me, the Akhal-Teke isn`t just a horse; it`s a way of life.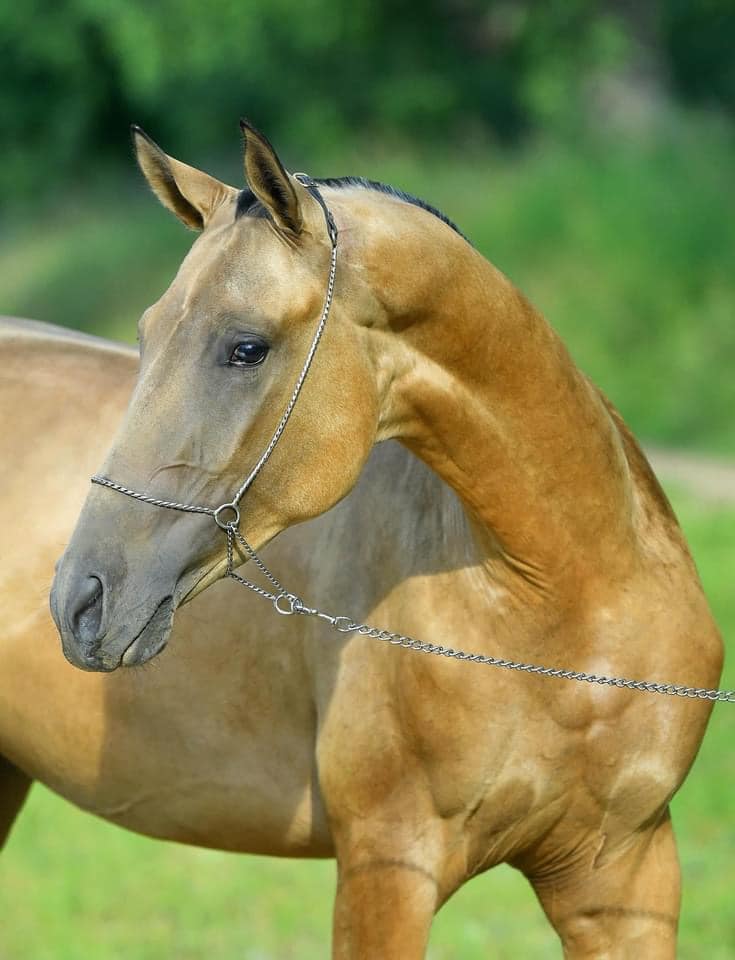 Address: 21314 129th Ave SE, Snohomish, WA 98296, USA
e-mail : c.leddy@verizon.net / Phone: 425-485-4970
Astrachan - Melechan (Malibou) x Forgona 1990 Metallic Burgundy Bay purebred Akhal-Teke stallion. Graded #1 Elite stallion in the US in 1999 by Dr. Tatyana Ryabova, of the Russian MAAK.Leased to Magic Valley Ranch, in Livermore, Colorado. Khan is an elegant, typey stallion, with fluid gaits. He`s siring beautiful, correct foals. To see his foals, click on the photo.
Molnija - Asal x Marinka - 1986 Bay purebred Akhal-Teke mare. Graded Cat. 1 in 1999. Molnija is the horse that got me into the Akhal-Teke breed. She`s a lovely mover with an incredible temperament - spirited, yet sensible, intelligent and very people oriented. Retired in 1993 because of injury, she is now a broodmare and the Queen of our farm. Click on her photo to see her foals and more photos.
Anastasia - Asal x Pelenli - 1991 dark dun purebred Akhal- Teke mare. Graded Cat. 1 in 1999. Annie has incredible movement with lots of suspension and animation. So far, she has had two fillies that have both been pre-graded Elite as a yearling and a two-year old. She is in foal for 2002 to Samarkand, an Ak-Sakal line buttermilk buckskin stallion owned by Page Creek Ranch. Click on her photo to see more photos and her foals.
Galka 4 -Garem x Ak Kiz - 1978 line-back palomino non- purebred mare. Imported from Russia in the early 80`s by Phil Case of Staunton,Virginia. Galka is a very typey mare with correct conformation and lovely gaits. Galka has many lovely offspring that have done everything from fox-hunting to endurance racing. In foal for 2002 to Astrachan. Click on her photo to see photos of her offspring.
Mirija - Jachil x Marishka - 1988 bay 7/8 Akhal-Teke 1/8 Hannoverian mare. Mirija has incredibly smooth gaits and a sweet, easy-going temperament. She is the horse I teach beginning riding on. She also has lovely foals, with just a little more substance than a purebred Akhal-Teke. Click on her photo to see more.
Mazan - Madras x Pelenli - 1993 purebred Akhal-Teke gelding. I`m showing him in training level dressage and have been doing jumping and trail riding too.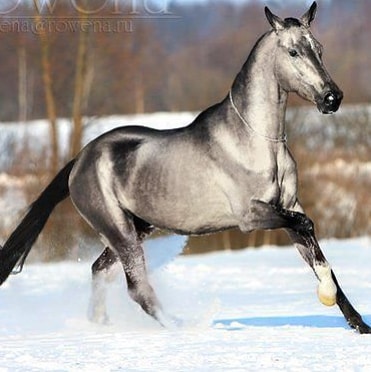 ContentAdvert
Appaloosa Horses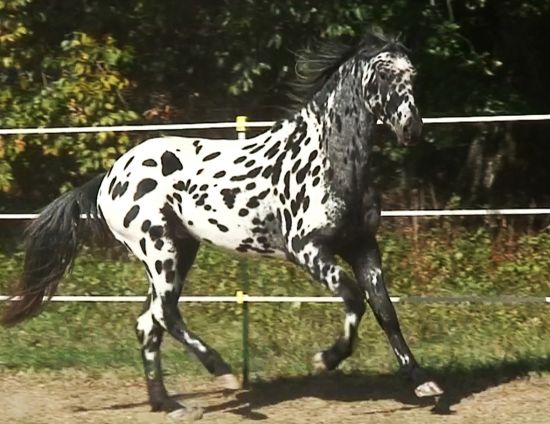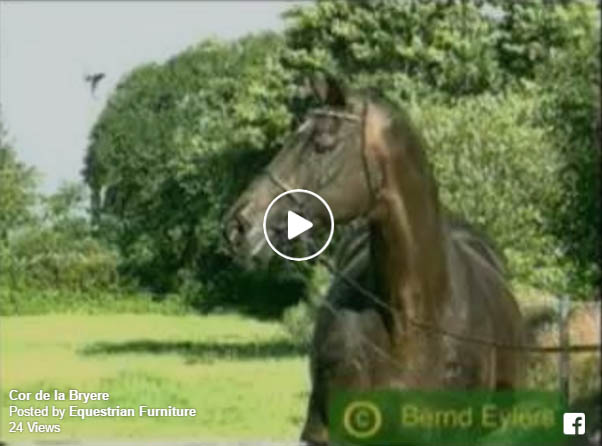 Cor de la Bryere - Breeding Stallion / Visit stableexpress and find out more about Cor de la Bryere.…
Read More