OTTB - Off The Track Thoroughbreds
OTTB stands for Off-The-Track Thoroughbreds, the horse racing industry has thousands of horses retire from the track each year, these horses are often needing new loving homes to take them in and enjoy. Many people are nervous about tacking in a former race horse as the stereotype is that they are flighty and difficult horses to won, although in some cases this is true, many of them will excel in there new home.
Thoroughbred horses retire early and many have a lot left to offer for other equestrian sports, making them possible choices for eventing, showjumping or even dressage, some of the worlds top race horses have gone on to have a second career. Below you can watch a video of Cheltenham gold cup winner Kauto Star doing a dressage display at London Olympia international horse show.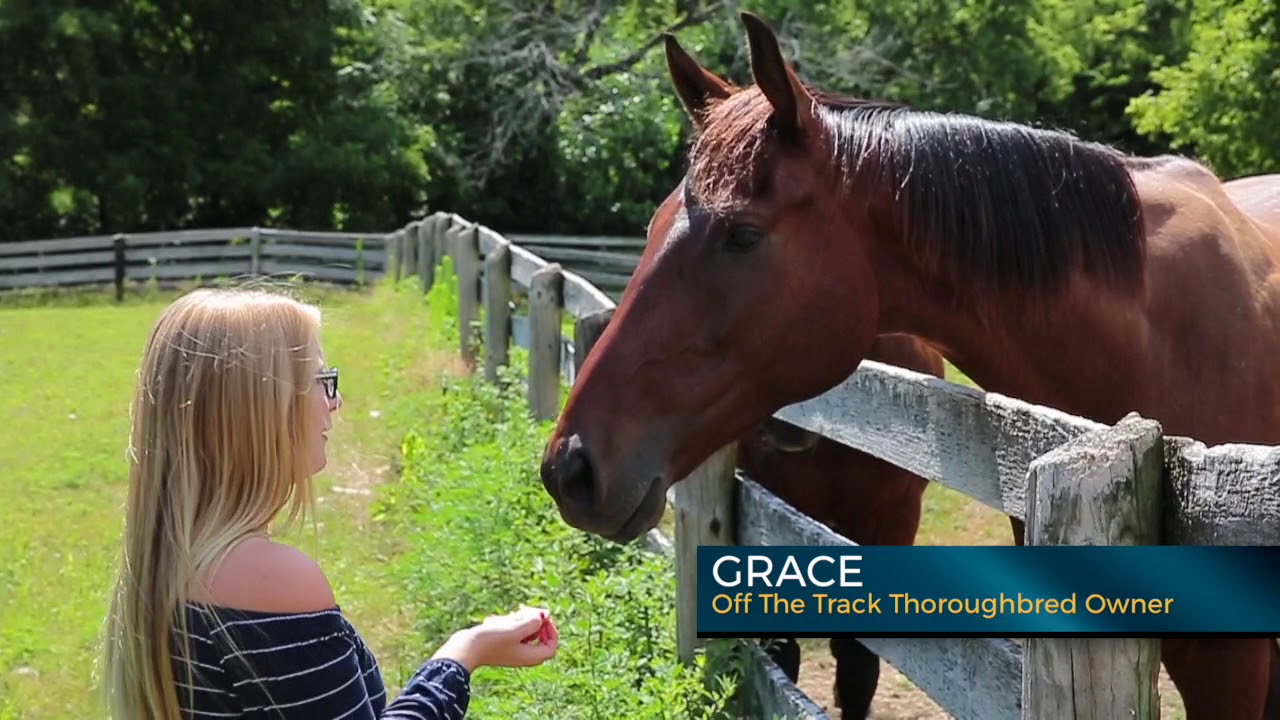 The Life of an Off The Track Thoroughbred