Na Dailach Highland Pony Stud - Highland Ponies For Sale
Na Dailach Highland Pony Stud - The Kinclune Highland Ponies from Na Dailach Highland Pony Stud is located on the edge of the Cairngorm National Park and was founded in 1981 by Marguerite & Rowan Osborne. A small family run stud Na Dailach breed ponies with pony heads and plenty of bone, the ponies of bred at Na Dailach Highland Stud are ideal choice for riding ponies, show ponies and work ponies.

Kinclune Estate and Organic Farm, Kingoldrum DD8 5HX Kirriemuir, Telephone : 01575 574710, Email : kinclunefarm@gmail.com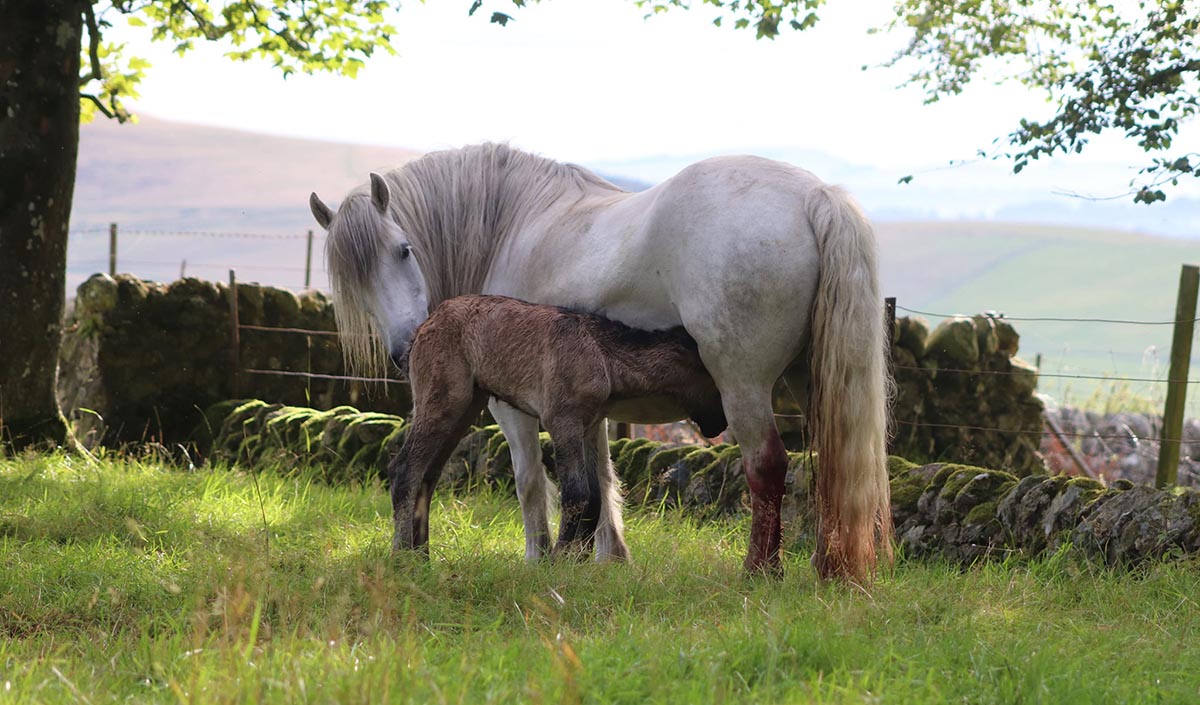 Pictured above is Filly foal, Kinclune Rhiannon, out of Rhianna na Dailach, the forth foal bred at Na Dailach Highland Pony Stud this year.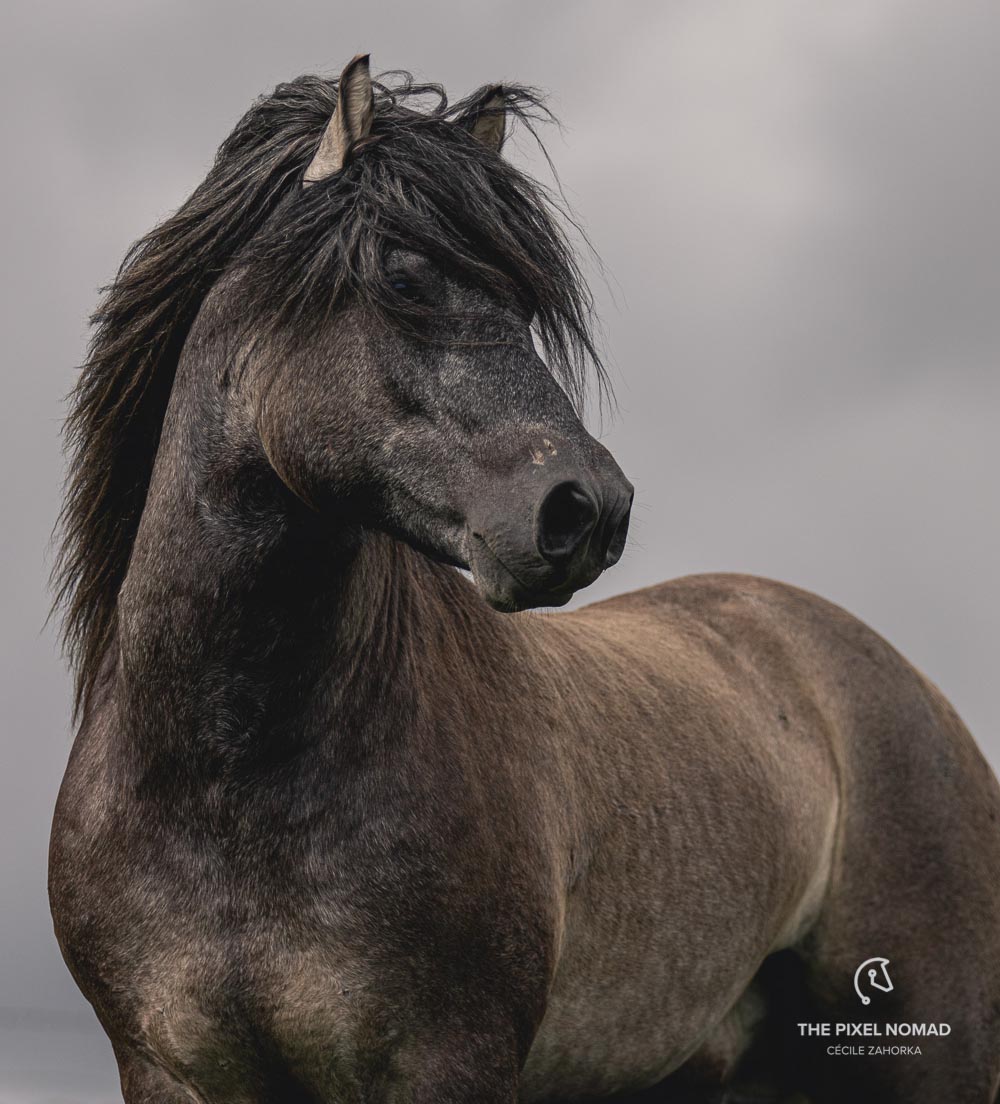 Highland Pony Stallion - Fandango, Na Dailach Highland Pony Stud

Fandango is a Highland Pony stallion who stand at Na Dailach Highland Pony Stud, a champion show horse he has produced a selection of excellent Highland pony foals.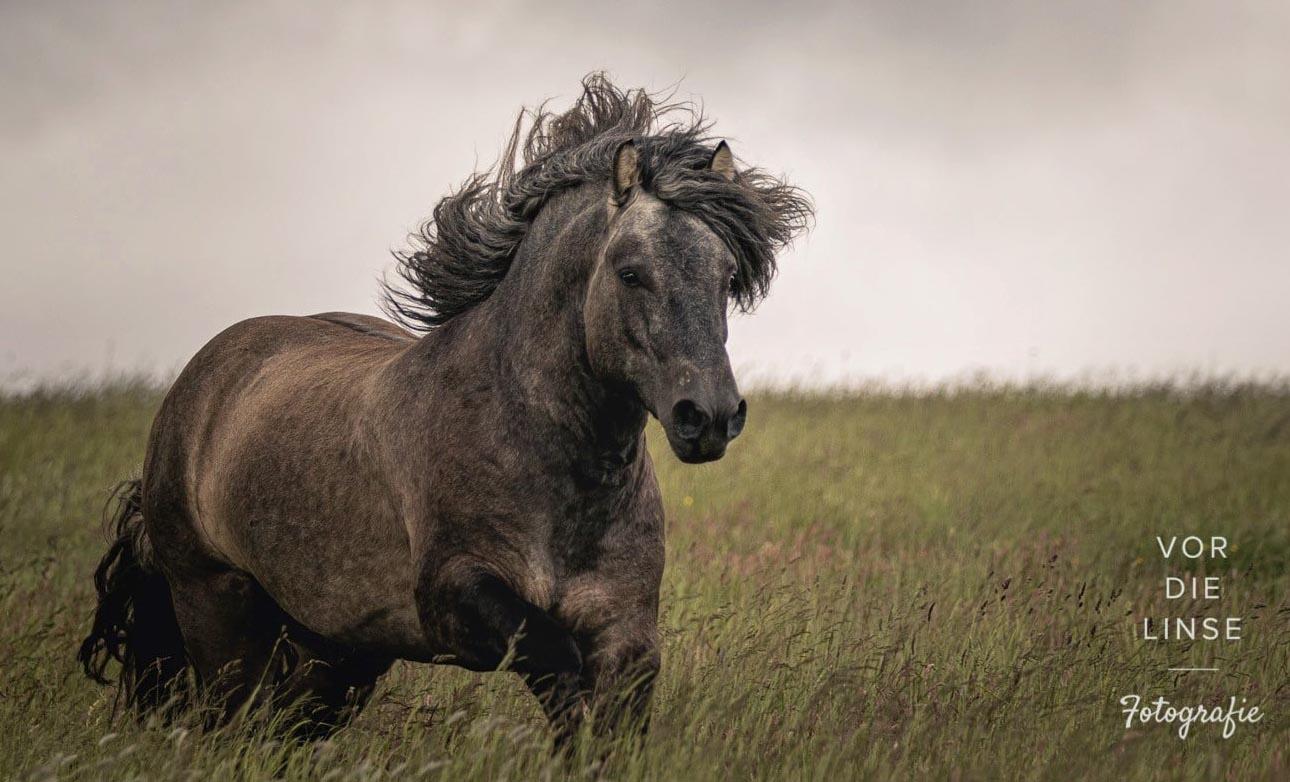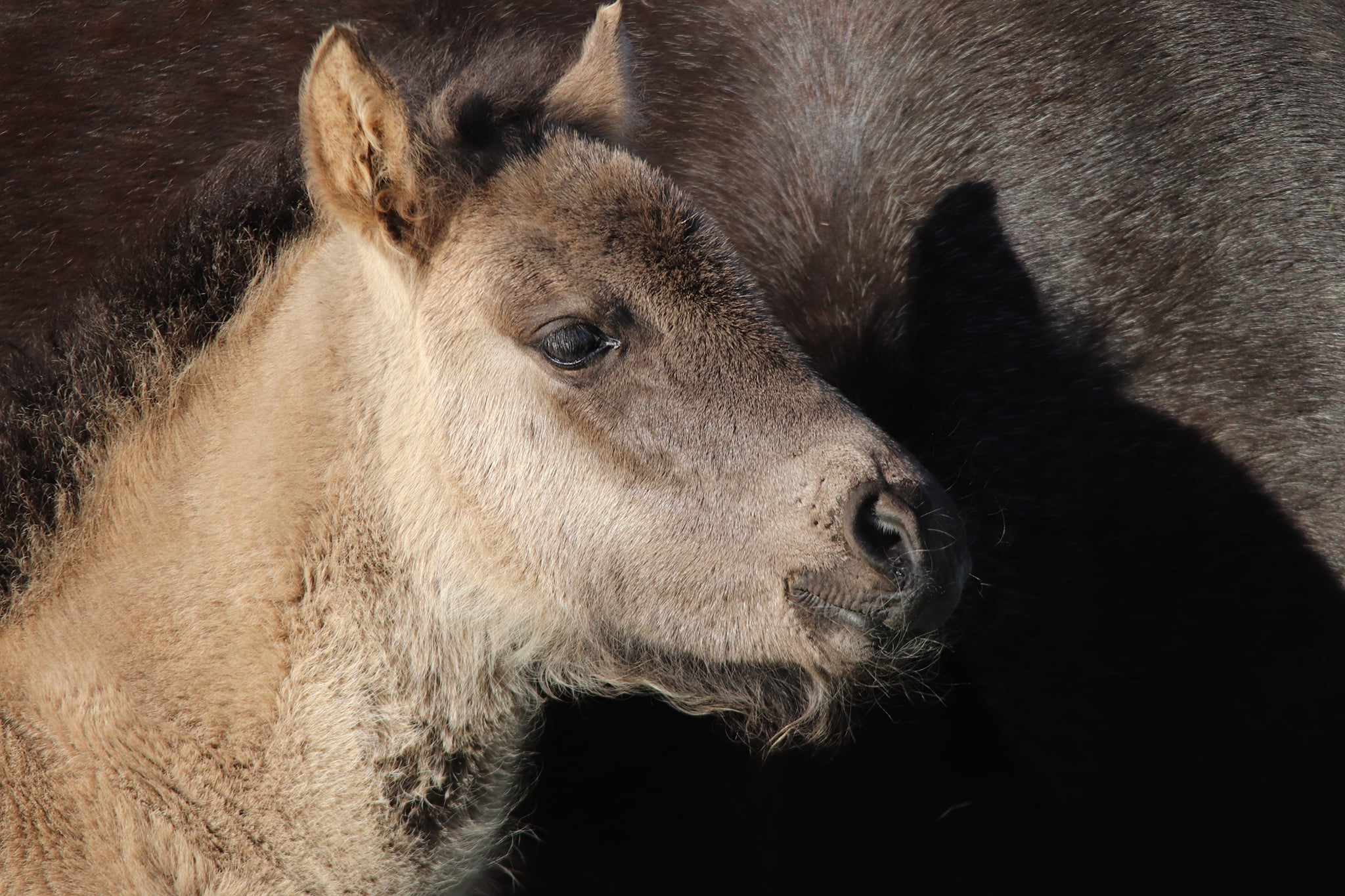 Rowena out of Rosebush II na Dailach. First foal by Fandango na Dailach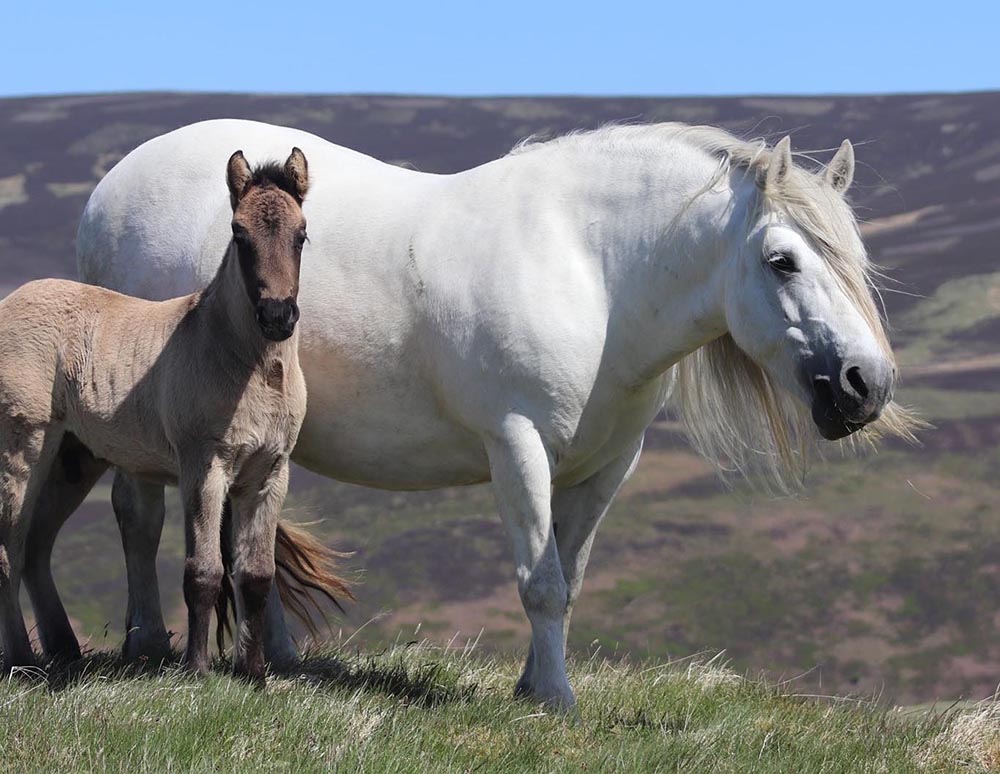 Highland Ponies For Sale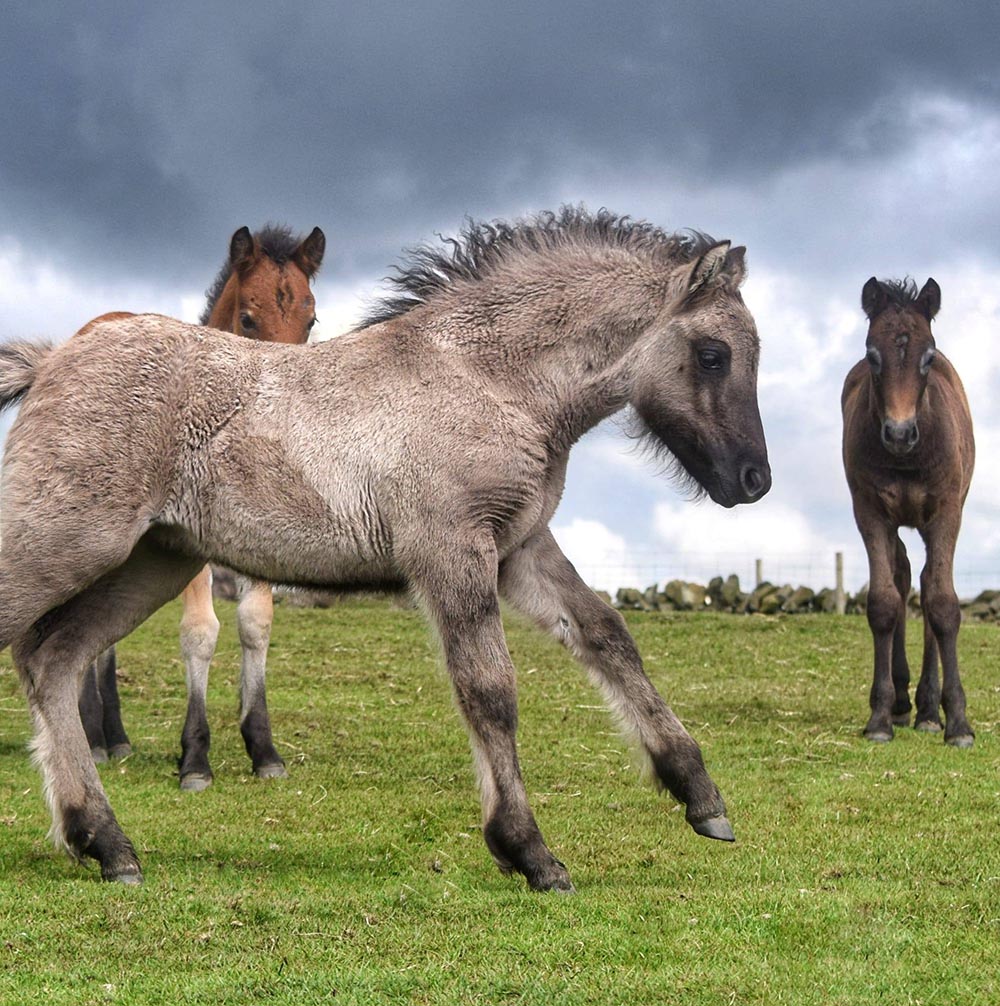 Heald Town Highland Pony Stud

A breeder of high quality Highland ponies suitable for the show ring, with an excellent selection og ponies available for sale, Heald Town Ponies - Highland Pony Stud, Rainow, Cheshire, SK10 5XL. Email - info@healdtownhighlandponies.co.uk

Stable Express Equestrian Classifieds - Highland Ponies For Sale

The Highland Pony
The Highland Pony was already at home in the north of Scotland and on the Scottish islands during the Ice Age. Sandstone reliefs from the time 800 AD show a uniform horse type around 140cm, which looks very similar to the Highland pony breed that we know today. As a result of natural selection and the survival of the healthiest ponies, the highland ponies that we know today, making The Highland ponies a well-established breed that has lasted for centuries.

The Highland pony breed has been used by farmers, citizens and the nobility in equal measure, even today, the Highland ponies are considered the strongest and most versatile of the many different native British pony breeds.

The Highland Pony is mentioned in Scottish history with its perpetual battles against England and between the different warring clans. These undemanding and agile mounts were very often the most important factor of victory against the heavily armoured and therefore immobile English knights. The pony was always a loyal companion of the Scottish clans during wars and peacetime. Scotland would not be what it is today without these little horses and their special skills.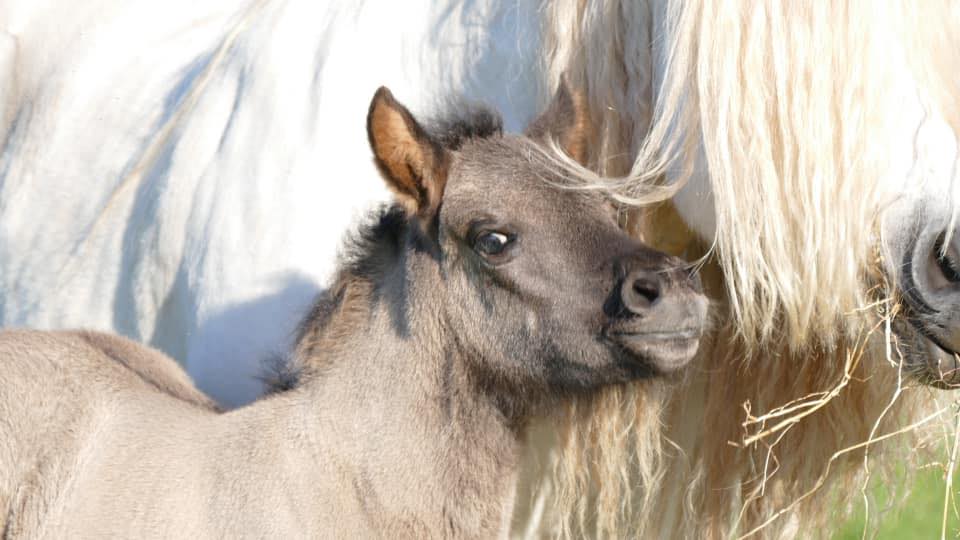 Highland Pony Breeders - Glenwestcastle Highland Pony Stud
Email : susan.wardrop@btconnect.com, Tel : 07796697590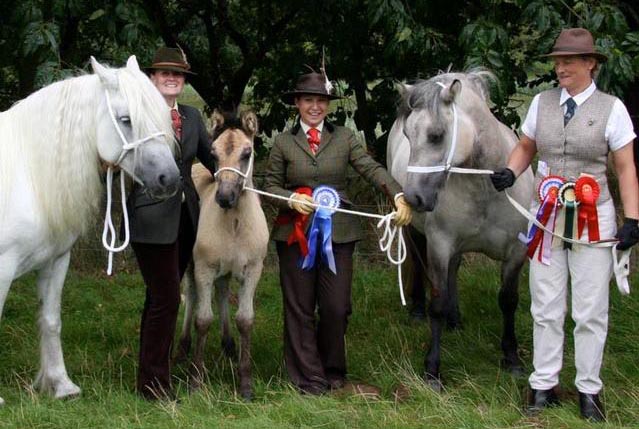 Scottish Highland Pony - Clandon Highland & Native Pony Stud

Telephone: 01379 388 743, Email: gwcequestriancentre@yahoo.co.uk


In the 19th century the Highland Pony was used for hunting because it was able to transport heavy prey (sometimes up to 150kg) from the stony, impassable terrain of the Scotish Highlands.

There are two different types of Highland ponies. On the one hand there is the Western Isle type (island type). These ponies are a bit wirier and smaller. Then there is the mainland type (mainland type), these are slightly larger, these are also often referred to as "Garron". This expression comes from Gaelic and means "Wallach". This type of distinction does not exist in the dam book, however, because in the history of this breed there have always been ponies of different sizes. At that time the ponies were divided into different types by the Royal Highland Show Society from Edinburgh. At the time, this was done for reasons of fairness and exclusively for shows and competitions.

It is said that Iceland was also settled from the Scottish west coast. These settlers had to take horses with them because Iceland had no native horse population. At the beginning of our century, the Highland Pony was considered the best tölting horse in the region. Unfortunately gaited horses no longer play a role in Great Britain at the moment. The gait potential of the Highland ponies is not encouraged, often not even noticed and in the worst case "trained off". Currently, however, there is no known highland pony that is definitely tölting. As is customary in Great Britain, the Highland Pony is not bred according to "standards", but rather according to bloodlines and types. So there is a high probability that this genetic predisposition to particular courses is still anchored somewhere.
CLANDON OLIVER TWIST - HEMARIE HIGHLAND PONIES
Hemarie Highland ponies, Breeding & showing quality true to type Highland & other native ponies. Email : hemariehighlandponies@hotmail.com, Telephone : 07887 837439


Overall, the Highland Pony is a Baroque horse in type. For inexplicable reasons, the little Scottish horse was forgotten on the continent and even in the minds of many British people. Completely wrongly, because it is precisely in this breed that the seeker will still find all the excellent characteristics in just one breed that have long been lost in other breeds. In the seclusion of the Scottish highlands and its valleys, in the far north of which neither the Celts nor, much later, the Romans could ever penetrate, a horse-like character has been able to survive, free from fashionable and breeding follies.

Highland ponies are balanced and have a strong character. They belong to one, only a good dozen horse breeds that have above-average binocular vision. Like the Arabian horse, for example. Better seeing means better recognition. Such a horse is less shy than horses of other breeds. The overall impression of the head should be characterized by alert intelligence - and that`s not just what it looks like. His ability to learn and his willingness to learn amazes horse connoisseurs again and again.

The whole pony is very well muscled. The back is straight and wide, with just enough withers not to let the saddle slip. Occasional overbuilding is not faulty and not atypical in natural races. The neck is well proportioned and arched upwards. The head short, with short ears. The eyes are big and clever.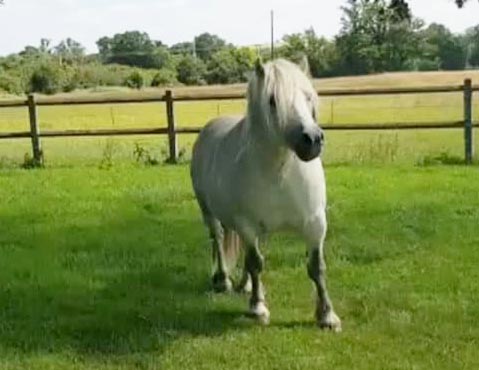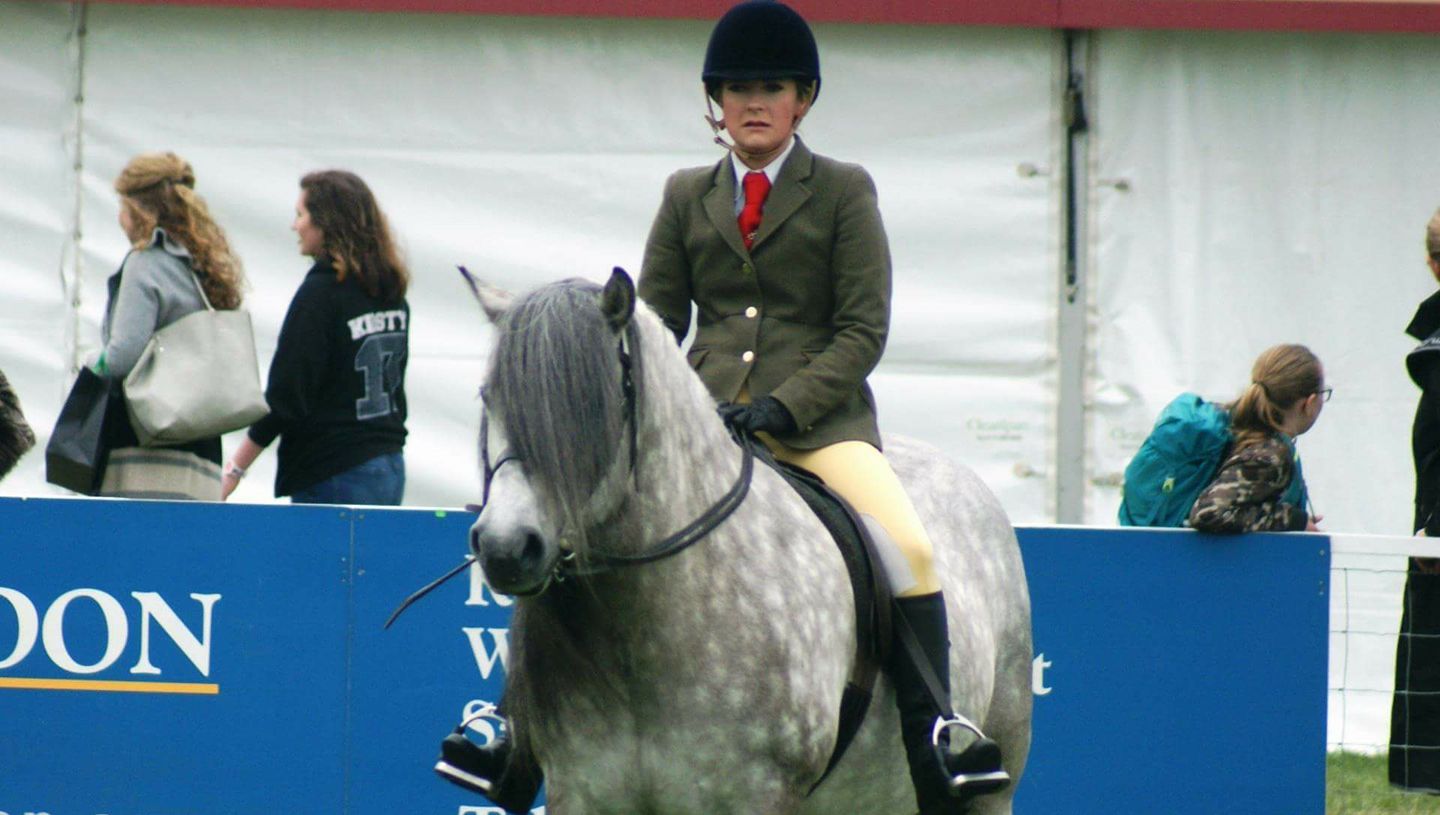 Highland Pony For Sale - Clandon Highland & Native Pony Stud


The forelock is very pronounced even for ponies: the hair should wrap itself around the head like a curtain when eating in the rain and because of the enormous number of mosquitoes in the Scottish highlands and allow undisturbed eating. The body hair should be like the hair of the badger: long, tawny top hair that stands up easily in the cold, short, thick undercoat. This means that Highland ponies can cope with a lot of rain much better than other breeds. With this wild animal-like hair structure, it is excellently equipped for all regions and seasons and therefore also for open stalls.

Their extremely soft gaits give them additional attractiveness and whoever has ridden on such a sofa will hardly be satisfied with anything less in the future. Almost all ponies have a talent for jumping and like to do so, are suitable for dressage, win distance competitions, are respected driving horses, outstanding therapy partners (perhaps the most suitable breed for these tasks), do their work in agriculture and in the forest.