Most Interesting and Luxurious Stables In The World
We all love our horses and many of us spend more on their accommodation than our own, below we take a look at some of the most luxurious and extravagant horse stable yards from all around the world.
Heilan Equestrian Club in Xinqiao Town, China
Heilan Equestrian Club in Xinqiao Town, China is a stable yard of extreme opulence, marbled floor with air conditioning and all the other mod cons any horse needs, this 260,000 square meter palace is home of over 400 horses imported to China from over 30 different countries.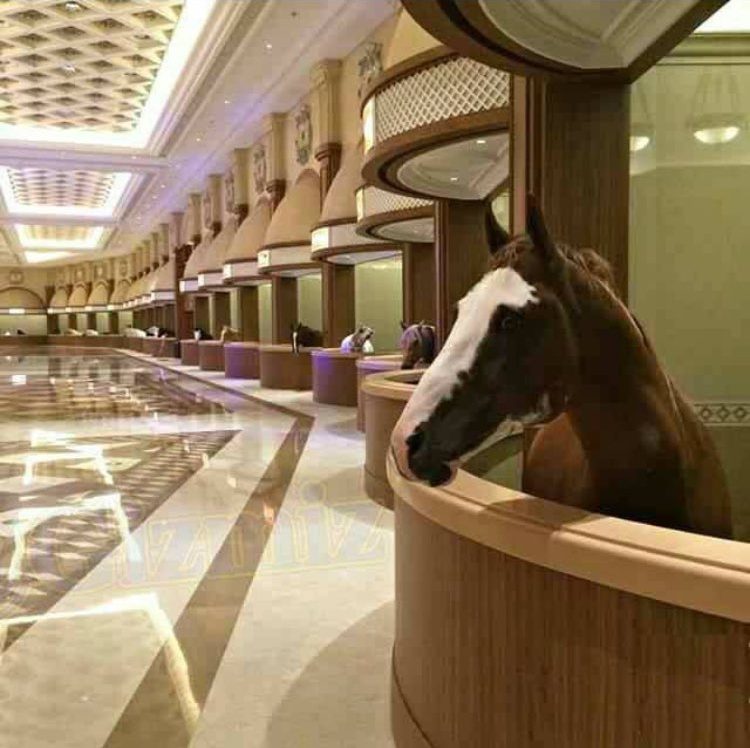 The cost of this extravagant equestrian home is around a staggering $430 million, although the stables are very attractive and opulent, the horses probably prefer their night time stables which will be more peaceful and low maintenance, while being a bit more low key!
Kaley Cuoco & Karl Cook, Pomponio Ranch
Below we take a look at the property of international showjumper Karl Cook and his wife horse lover and star of The Big Bang Theory Kaley Cuoco, together the pair`s passion really shows through as their California ranch plays host to miniature ponies and international competition horses, watch the video below for the tour of this fantastic equestrian property.
Hardwick Hall Equestrian
A luxurious livery yard with a passion for dressage, Hardwick Hall is located in Shropshire / Cheshire border and plays hosts to regular dressage clinics from some of the UK`s leading dressage riders and trainers. Hardwick Equestrian is based at a fabulous country hall estate that gives their liveries a fantastic environment. For more information visit
https://www.facebook.com/HardwickHallEquestrian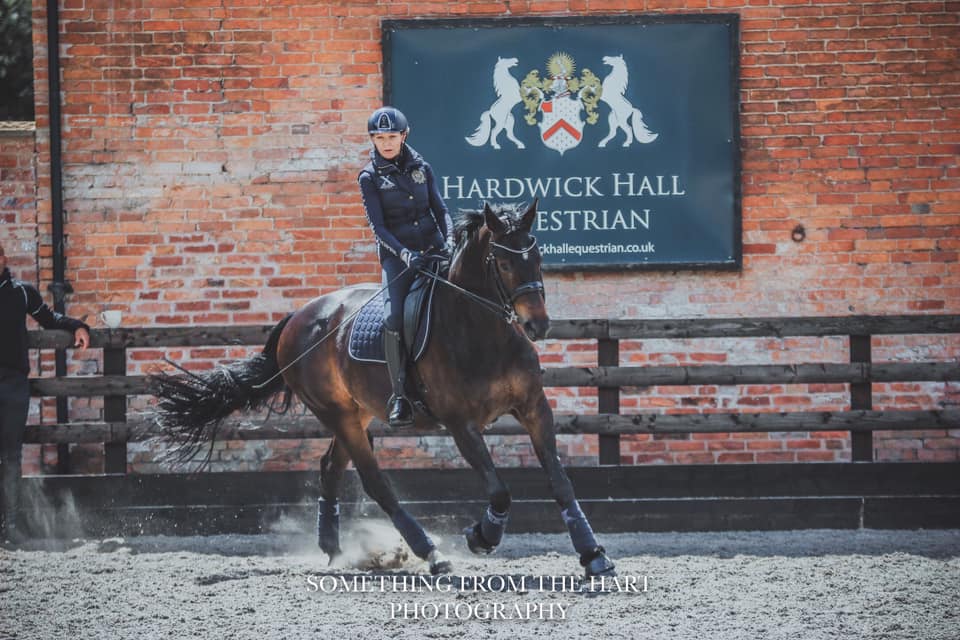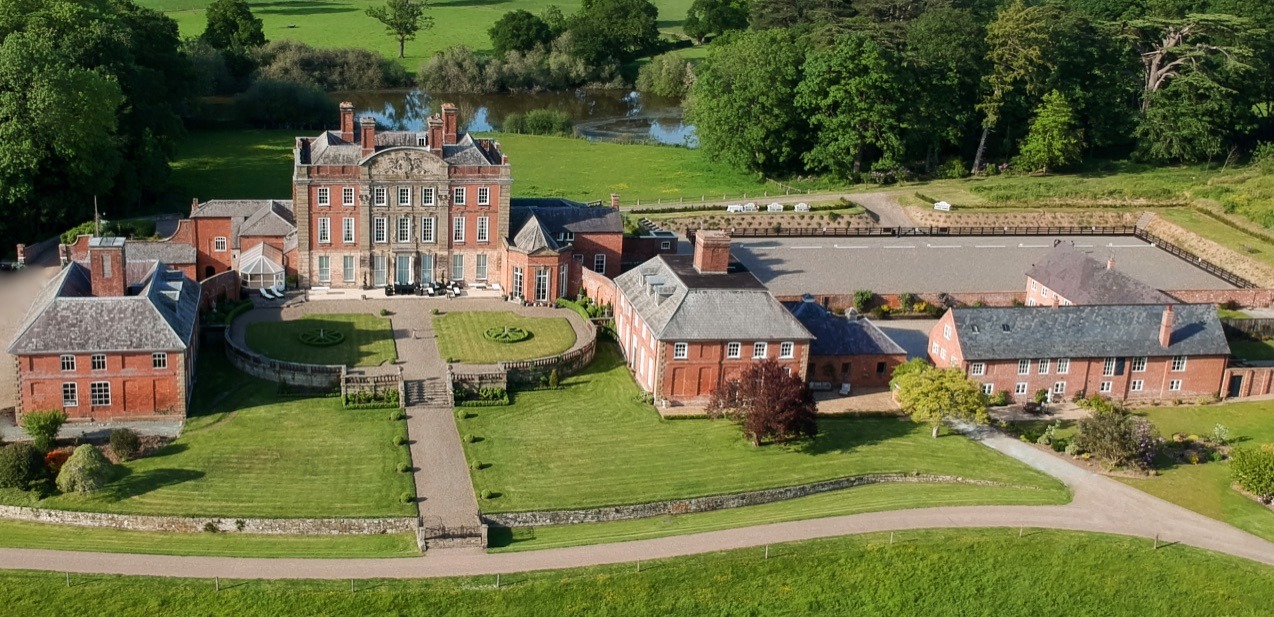 The Versailles Stables
A famous landmark, The Palace of Versailles has a long history and rich heritage, known for luxury The Versailles Stables is in itself a piece of art. The Versailles Stables has been home of National Equestrian Academy since 2003. A high-level higher education institution, passing on expertise in creating equestrian shows. Versailles stables are open to tours and is well worth a visit.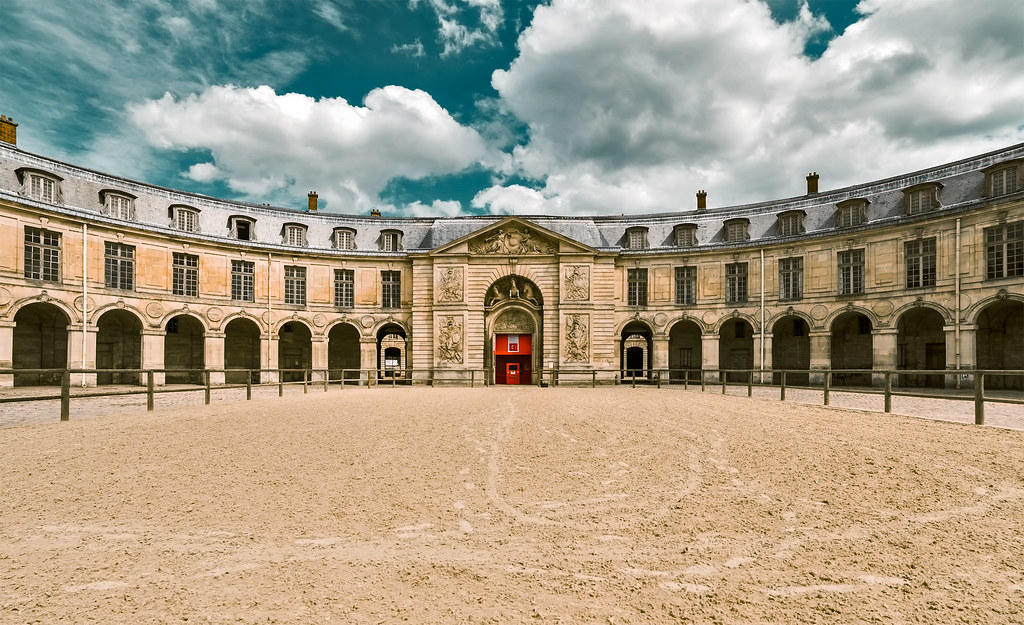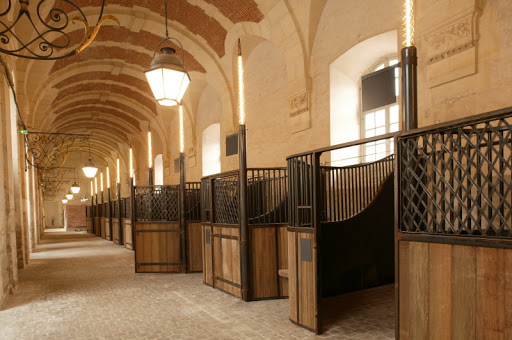 Godolphin Stables, Horse Racing
Horse Racing is arguably the most expensive and lucrative equestrian sport with horses costing and earning tens of millions of pounds, as the leading racing yards in the world Godolphin stables scrimp on nothing with their equestrian residents, with swimming exercise pools, luxury stables and fantastic grazing. In fact Godolphin do not only have one stable yard but in fact 13 locations in the UK, USA, Australia, Asia and the UAE.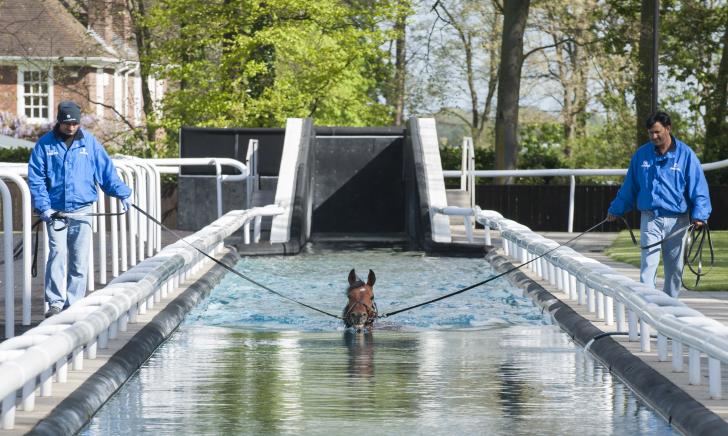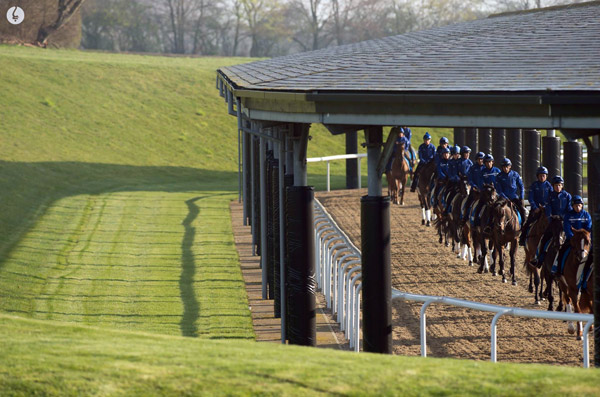 British Dressage Rider Carl Hester
Olympic dressage rider is a renowned horseman, his beautiful property located in Gloucester may not be as opulent as some other properties, but his property is designed with the horse welfare first, take the tour of the property of one of the worlds leading dressage riders.