Mortgage To Purchase An Equestrian Property
| | | |
| --- | --- | --- |
| | | Mortgage To Purchase An Equestrian Property |
Here at Stable Express we help you find specialists in rural finance - and can help you find the perfect mortgage solution for your rural dream whether it is a country house with stables and a paddock or a full developed livery yard.

We help give you access to both high street names and more niche lenders, meaning that you are not just restricted to one or two big name lenders with limited criteria.


Equestrian mortgages - helping you find the best deal
Our mortgage partners work with a wide range of lenders so we can help find the very best deal that can be tailored to your personal circumstances and business needs. The mortgage application process need not be a complicated drawn out affair and we work with lenders to get a quote to you, we can help with:

Country houses Properties with equestrian facilities
Paddocks
Barn conversions
Stabling conversions and extensions
Livery yards
Riding schools
Stud farms
Grazing pasture
Agricultural land
Diversification and development of land and farm buildings

Our partners can arrange commercial finance on commercial equestrian properties as well as residential equestrian properties.


Horse Property Mortgage Advice
Whatever your mortgage needs are, you`ll find an expert mortgage advisers. Looking for a mortgage broker specialising in rural properties? Why not use our equine mortgage search system to find an expert mortgage broker. On this site you can also get information about mortgage brokers and the services mortgage brokers can provide, as well as general information about arranging a mortgage and how to get about it.

Our expert mortgage advisors will find the best mortgage deal for you, one that provides value for money and meets your personal circumstances as well. Not only will you be able to find yourself a broker who will get what you want, but also come across useful information that will help you pick out the good deals from the bad ones even if this is your first time buying an equestrian property. Finding the best deal can be difficult, let us help you make the right decision. In this site you find the following types of mortgages:

Fixed Rate Mortgages
Flexible/Adjustable/variable/non-fixed Mortgages
Remortgages or refinance
Buy to let Mortgages
Commercial Mortgages
Self Certified/Employed Mortgages

These are some of the many types of mortgages you will find at local mortgage advisors, and we are here to help you find the one that suits you the best! We do hope that you find the broker who`s just right for you on your equine website.

Here you will find all the information you will need to get yourself moving in the right direction. All the important contact details are provided for your convenience.

Who is a mortgage advisor and what does he do?
A mortgage advisor is someone who connects mortgage borrowers with lenders. They themselves do not offer loans but represent other lenders and offer their products. They also have the important job of personally finding the right mortgage for a borrower. Mortgage brokers are experts in the field of mortgages and related mortgage products. As they are independent from any company their advice is almost always in your best interest. Keeping that in mind they also have access to mortgages that only they can offer as they are more flexible as compared to banks or mortgage companies.

Why Do You Need A Mortgage Advisor?
It makes no difference if you are a first time buyer looking for a appropriate mortgage or someone looking for a brand new mortgage to buy a second home, a mortgage broker has the know how to be able to find you the mortgage you need, and because they are specialists.

In effect, mortgage brokers are a one-stop shop for mortgages and save you from looking all over for the best deal. So in short, the advantage of using a UK mortgage advisor is that mortgage advisor should offer you impartial mortgage advice on a variety of mortgage products.


Which Ones for You?
How do you know if that mortgage advisor is right for you? Make sure that they are registered with The Financial Services Authority (FCA); they regulate all UK mortgage brokers; however you should also make sure that the mortgage broker you select has appropriate professional insurance.

A mortgage advisor should offer full advice and proposal service. This means they will ask questions regarding your current financial situation, but also perceive what your future plans and goes are, and makes sure you make all the right moves in order to meet them. He should then give you honest and unbiased advisor in writing.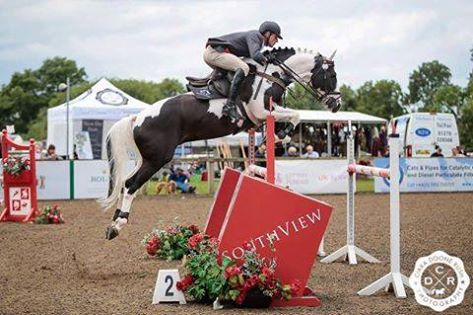 Have a look at black and white horses from around the world, also find photographers offering black and white horse prints and photographs.…
Read More