Moody Mare
These two horses really didn`t like the addition of Butterscotch the toy.

Mares often have the reputation of being moody, bad tempted and difficult to manage. This is often unfair but in some instances a mare can have behavioural problems caused by a hormonal imbalance or problems stemming from their ovulation.
A common hormonal product for moody mares is progesterone which is often prescribed by your vet, the most common form of progesterone is Regumate. Regumate is a feed supplement given orally, usually with the mares feed but in some instance you syringe it into your mare`s mouth. A popular option to suppress oestrus behavioural problems, the mare will be required to be kept on it and if you stop feeding it to your mare the problems may return.
If your horse is competing in any sport it is important to ensure any supplement meets the sports governing bodies, for example for race horses they must not have had Regumate for 8 days before they race (this is correct as of the time of the article being written, please check with the governing body and your vet before using any supplements for your horses).
In extreme cases of moody mares their are surgical options such as removing your mares ovaries, this can be an expensive and dangerous operation and should only be considered as a last resort, discuss it with care with your vet. In Australia their is something called an Equity vaccine, which has been used to treat moody mares, a single injection lasts for two year. This has been said to help improve badly behaved mares, although it is a pretty new treatment, so longer term analysis of the treatment is still ongoing, including the possibilities of adverse effects on your mare reproduction / breeding cycle in the future.
We hope you have found this article interesting and helpful, but if you are having behavioural problems with your horse seek expert help and advice from a professional, in some cases they can test your mare and give you a conclusive answer.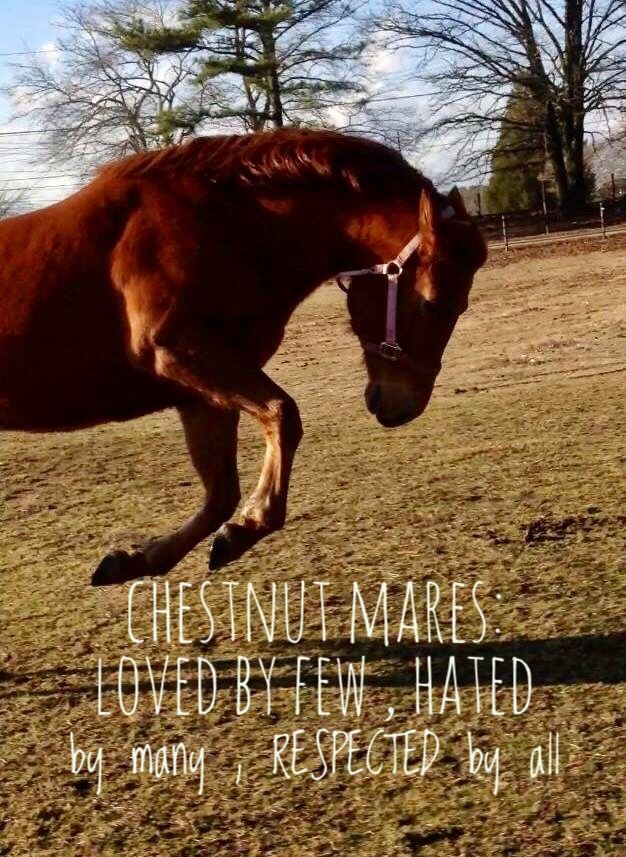 Are Chestnut Mares Moody? Love them or hate them, many of us would state that mare`s moods are more intense than geldings or stallions, as stated mare`s can have behavioural problems caused by their hormones and breeding cycles, this said their is no evidence that the colour of your mare will have any adverse bearing on your horses behaviour.
Have you got a moody mare? or maybe you yourself are a moody mare, browse through our stableexpress online shop we have moody mare merchandise ideal for equestrian gifts as well as moody mare clothing.
Supplements For Moody Mares
Some mares can have hormone imbalances that can cause temperament or behaviour problems, their are a number of feed supplements that can help you stabelise your mare`s temperaments.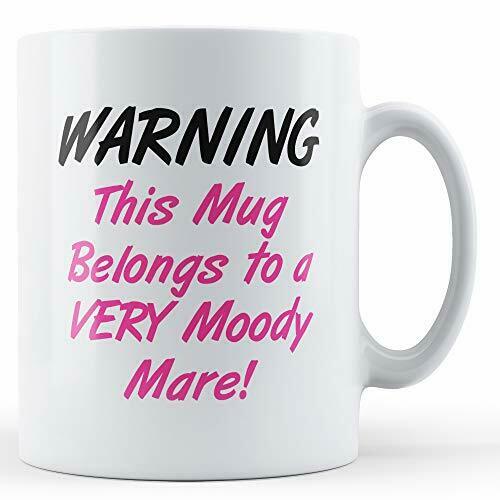 ---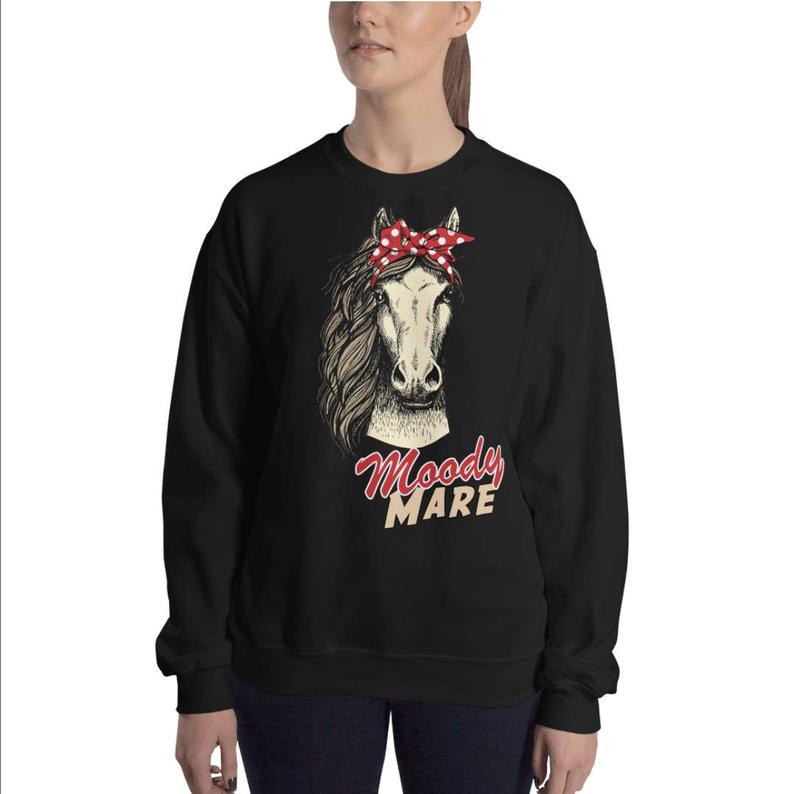 ---
---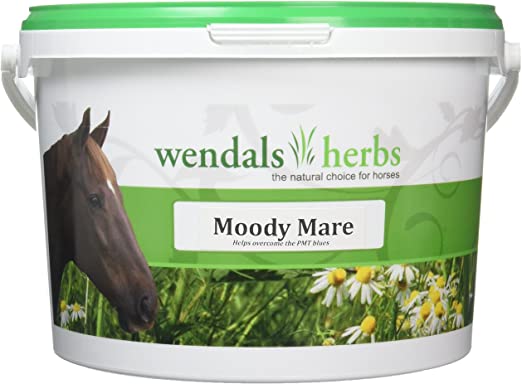 ---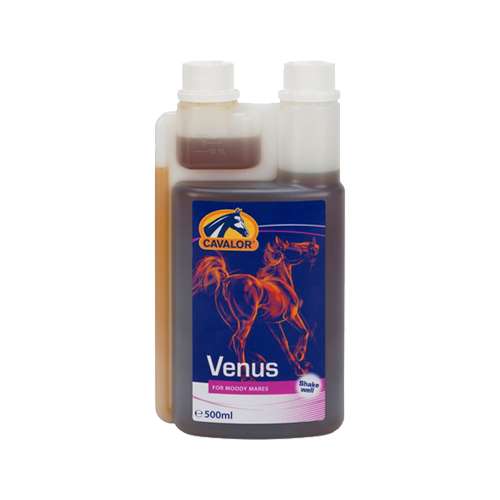 CAVALOR VENUS For Moody Mares Supports Regulates Oestrus Cycle Calming 500ml 2L
Cavalor Venus is a liquid horse supplement made from a herbal extract that supports hormonal balance in mares, to help alleviate moodiness associated with coming into season. It is designed to compliment the mare`s natural cycle without blocking it and alleviates the effect of irregular ovulation.
Active Ingredients - Vitex Agnus Castus - supports regulation of the cycle and helps to reduce mood swings. Vitamin B6 - has a positive influence on metabolic processes during the cycle. Magnesium bisglycinate - has a relaxing effect. Oreganum majorana - suppresses typical behaviours of oestrus.

---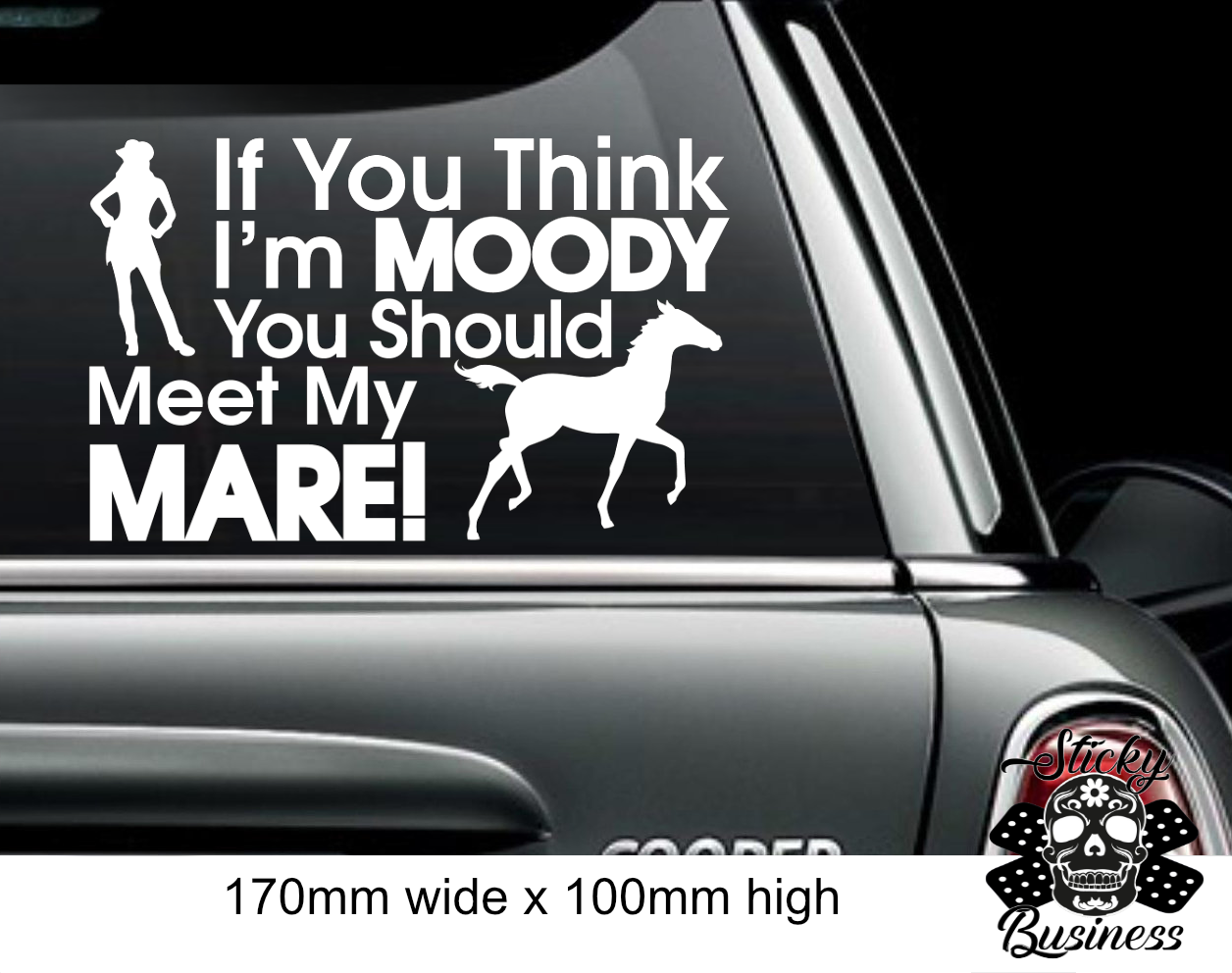 ---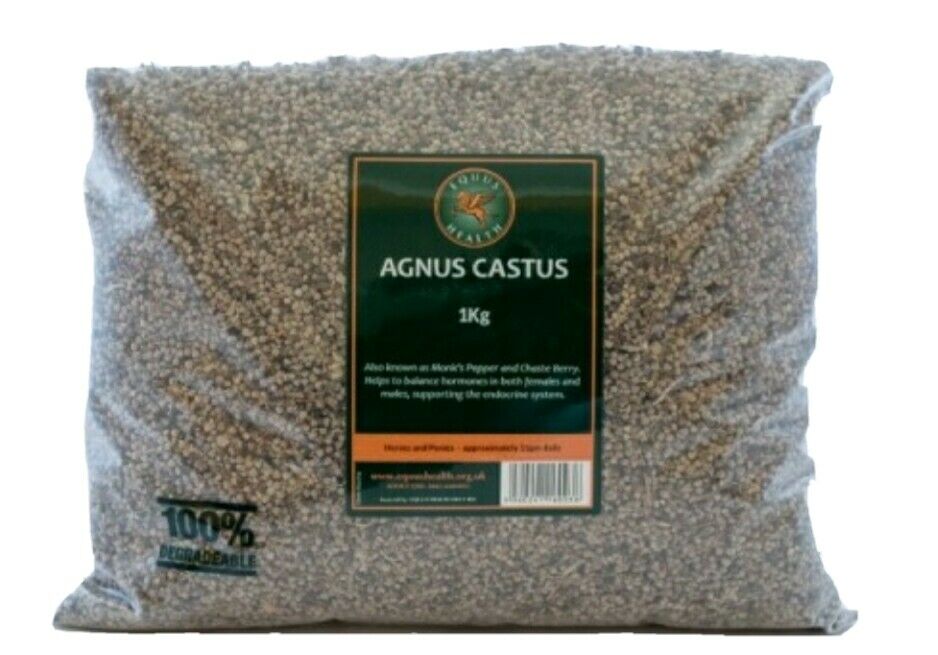 Agnus Castus (Chaste Berry) - Hormones / Moody Mare / Cushings - 1kg
Suitable for mares and geldings, Agnus Castus, also known as Chaste Berry, is the main ingredient in most hormonal supplements.
Often fed to help hormonal mares or horses/ponies with Cushings.
Feeding rate - 15g per day for the average sized horse.

---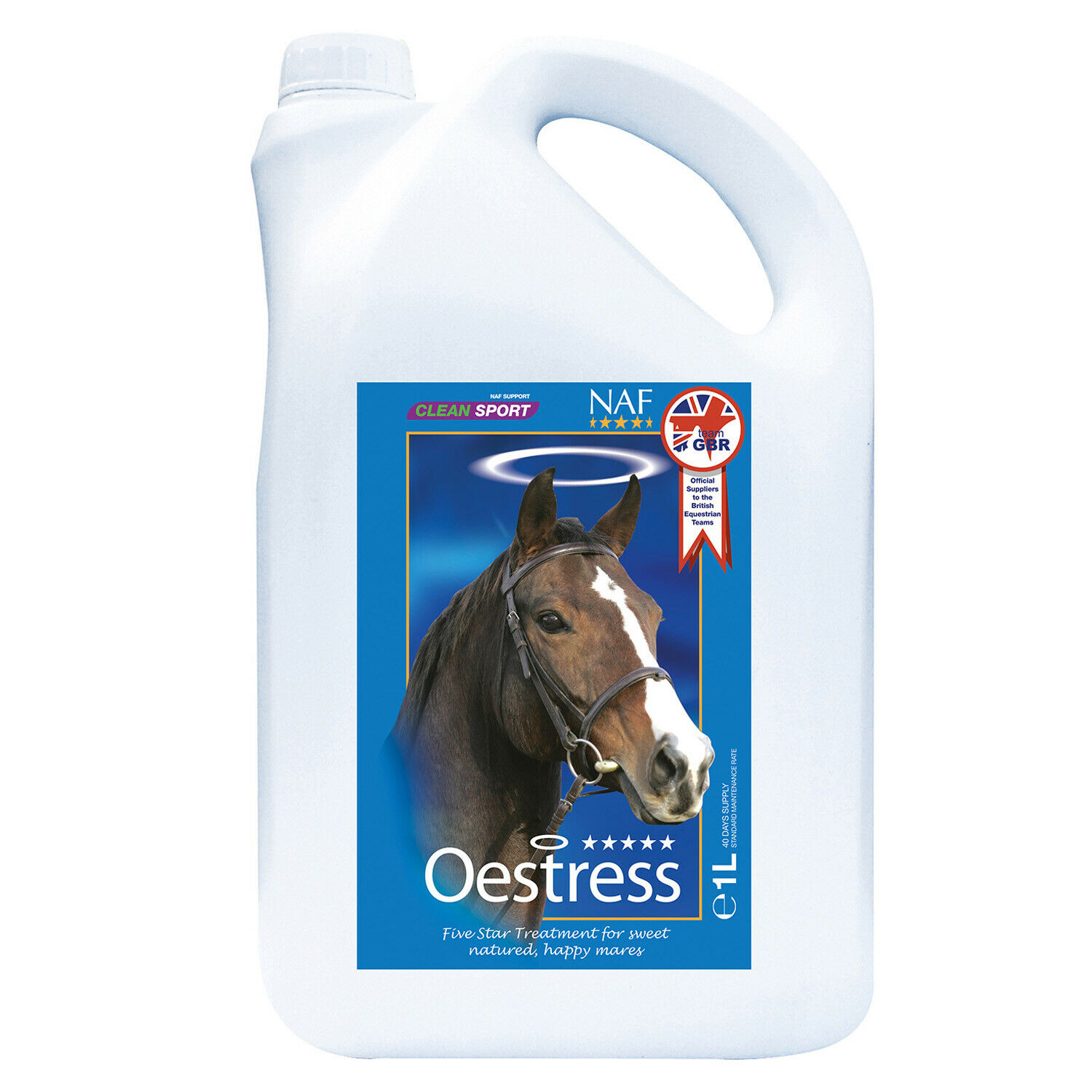 NAF Five Star Oestress Liquid Balance Oestress Cycle Moody Mare Supplement 1L-5L
A fact acting feed supplement to help improve your mare`s mood, encouraging a natural oestrus cycle in your mare using safe herbal ingredients that have been used to help mare`s hormone balance for hundreds of years. A natural supplement designed to work with your mares existing cycle, naturally supporting a healthy cycle for your mare. In most cases Oestress in only needed throughout the spring and summer, but in the case of some moody mares it may be beneficial to feed this supplement all year round. As well as helping hormonal mare, Oestress can also prove beneficial for horses suffering from cushings disease.