Miniature Horses
The Cutest Miniature Horse facts on the Planet
We are all horse lovers here, and though we love horse riding we also know that the cutest thing on the planet is a miniature horse right?
There`s a Scottish island which has way more miniature horses than people - On Foula Island, a north-east coastal island of Scotland there are 50 Shetland Ponies to every human!!!
The ponies are said to have lived on the picturesque Shetland Island since the Bronze Age and is where this World famous breed originates from.

Ever seen a tiny baby Appaloosa mini horse..!😍😊❤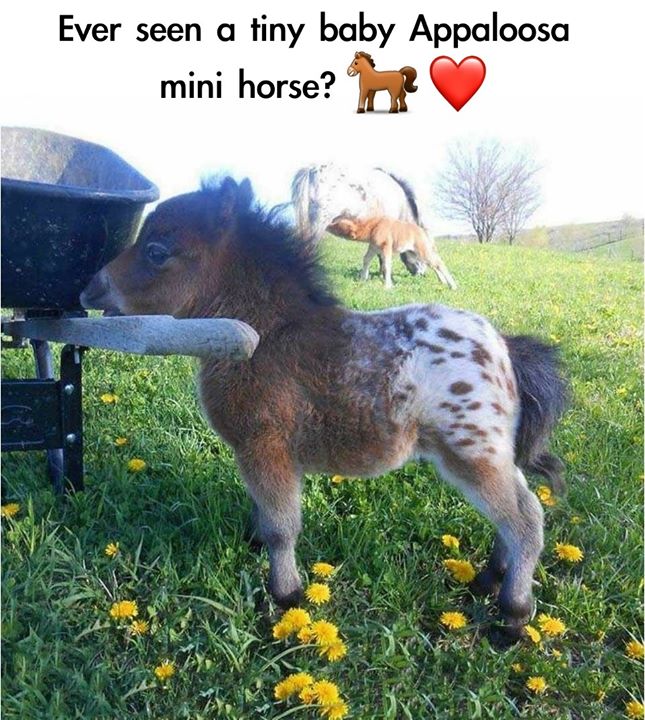 You have to be less than 3 feet tall to be classed as a mini horse - The smallest on record and current Guinness World record holder for the World`s smallest horse is Thumbelina, a Dwarf Miniature from St Louis USA, She is only 43 (17 in) centimetres tall and weigh a mere 26 hg`s (57 lb). ContentAdvert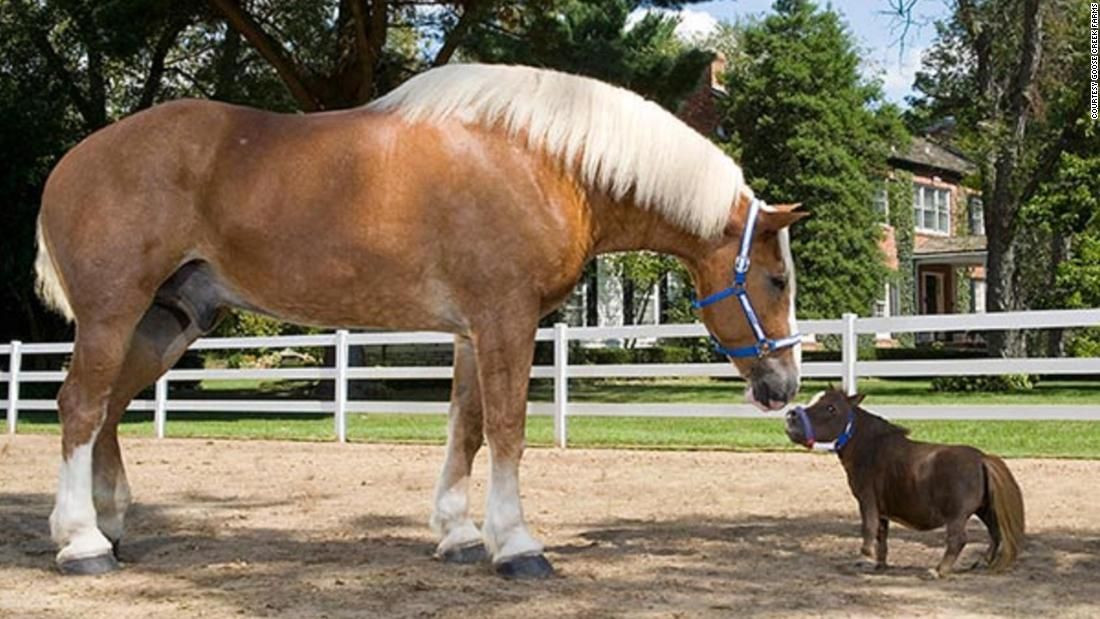 Mini Horses make great service animals - Mini`s have such a great demeanour and friendly nature added to their long lifespan and handy size that some well-trained individuals can serve as service animals for visually impaired humans as well as aiding other types of disabilities, who wouldn`t want a mini helping them out with their daily lives?

Miniature Foals are born weighing between 4 and 11 kg`s (about 12 and 25 pounds) and can be anywhere between 29 and 56 cm`s tall (about15 and 22 inches). By the time they are a year old, a mini horse can grow up to 90% of their full size. As with their larger coiusins, minis will learn to walk a very short time after birth.
There are Mini Donkeys too - Originally from the Italian Islands on Sicily and Sardinia, Miniature Mediterranean Donkey or Mini Donkeys for short are a breed in their own right and are the beautiful!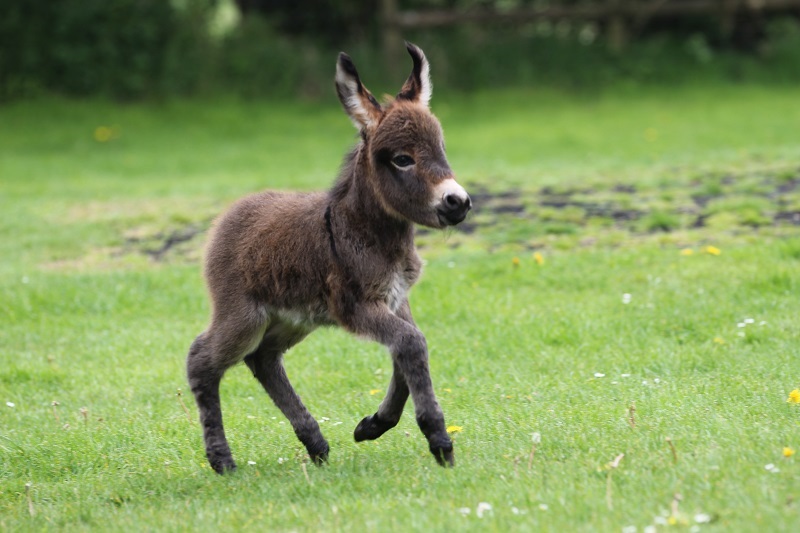 Mini Horse can be bred with Mini Donkeys - Mini Mules or mini henny`s (depending on their parentage) as they are known are a lesser known hybrid equine breed but can produce some incredibly cute mini babies!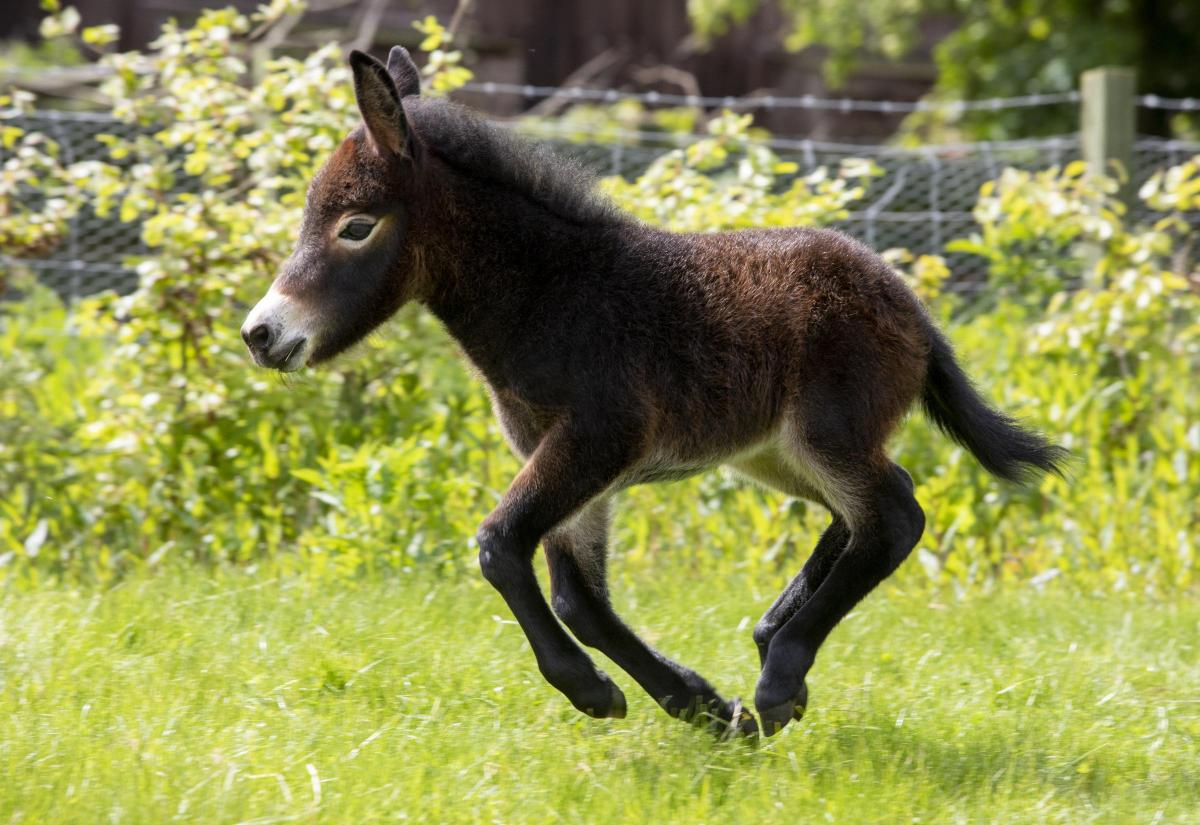 When it comes to breeding mini`s have their own unique ways just as they do in the rest of their lives - check out this funny video from the BBC with voice over from legendary comedian Ronnie Corbett
Miniature Horses are the cutest animals on the Planet as this collection of images shows!!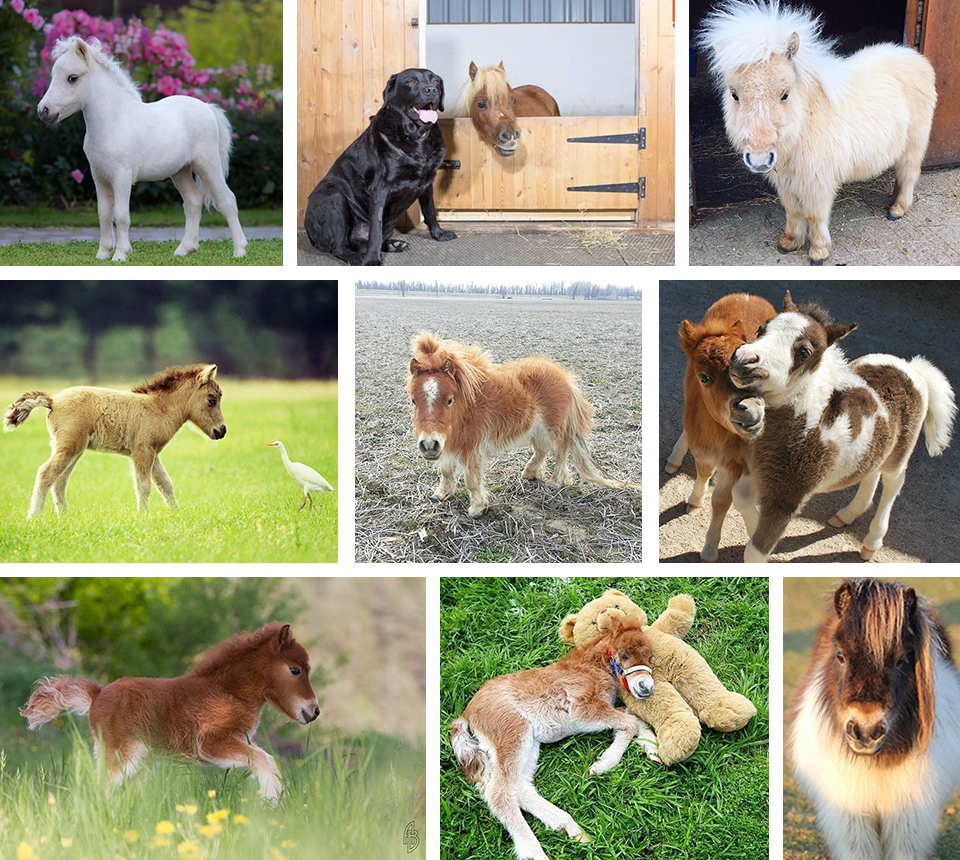 Many mini`s would love to be sport-horses but think they are to small to take part, well check out this little rock star called Rusty with his partner Dylan Phillips taking part in a dressage competition.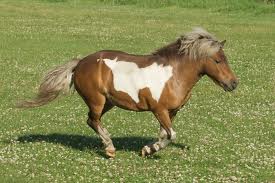 Horse Walker For Miniature Horses
- Below you can see miniature horse with a home made horse walker.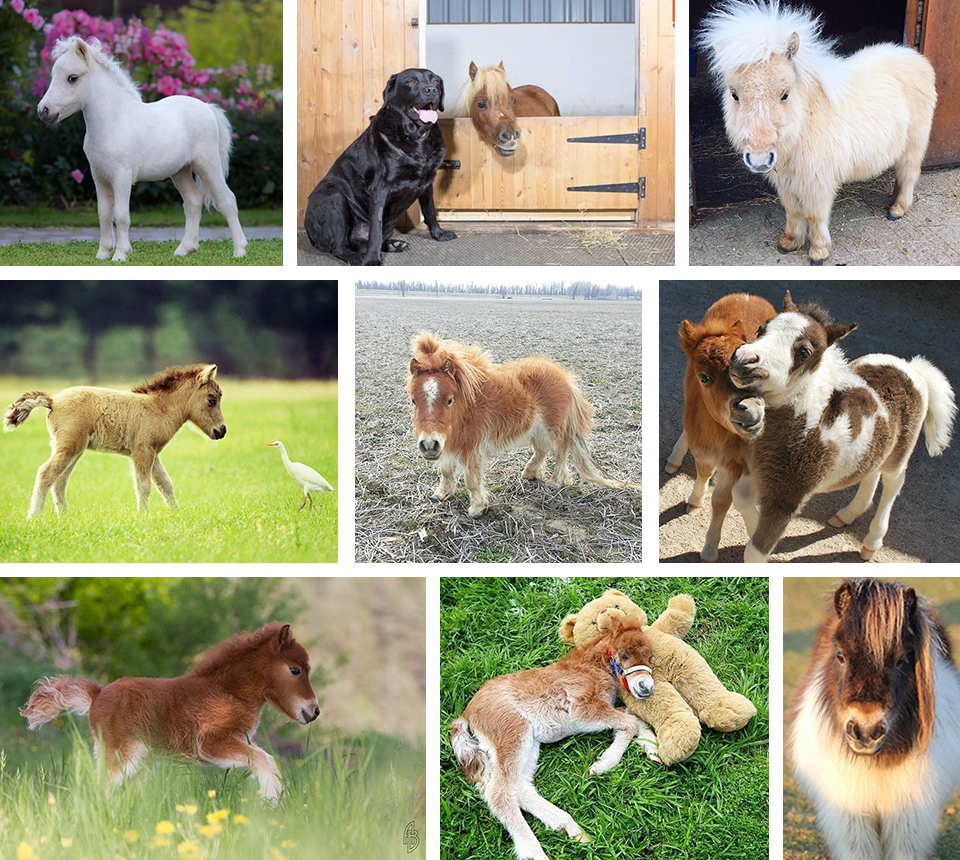 Limestone Miniature Horses
First Knights Billy Idol
- AMHA / Miniature Horse - Stallion At Stud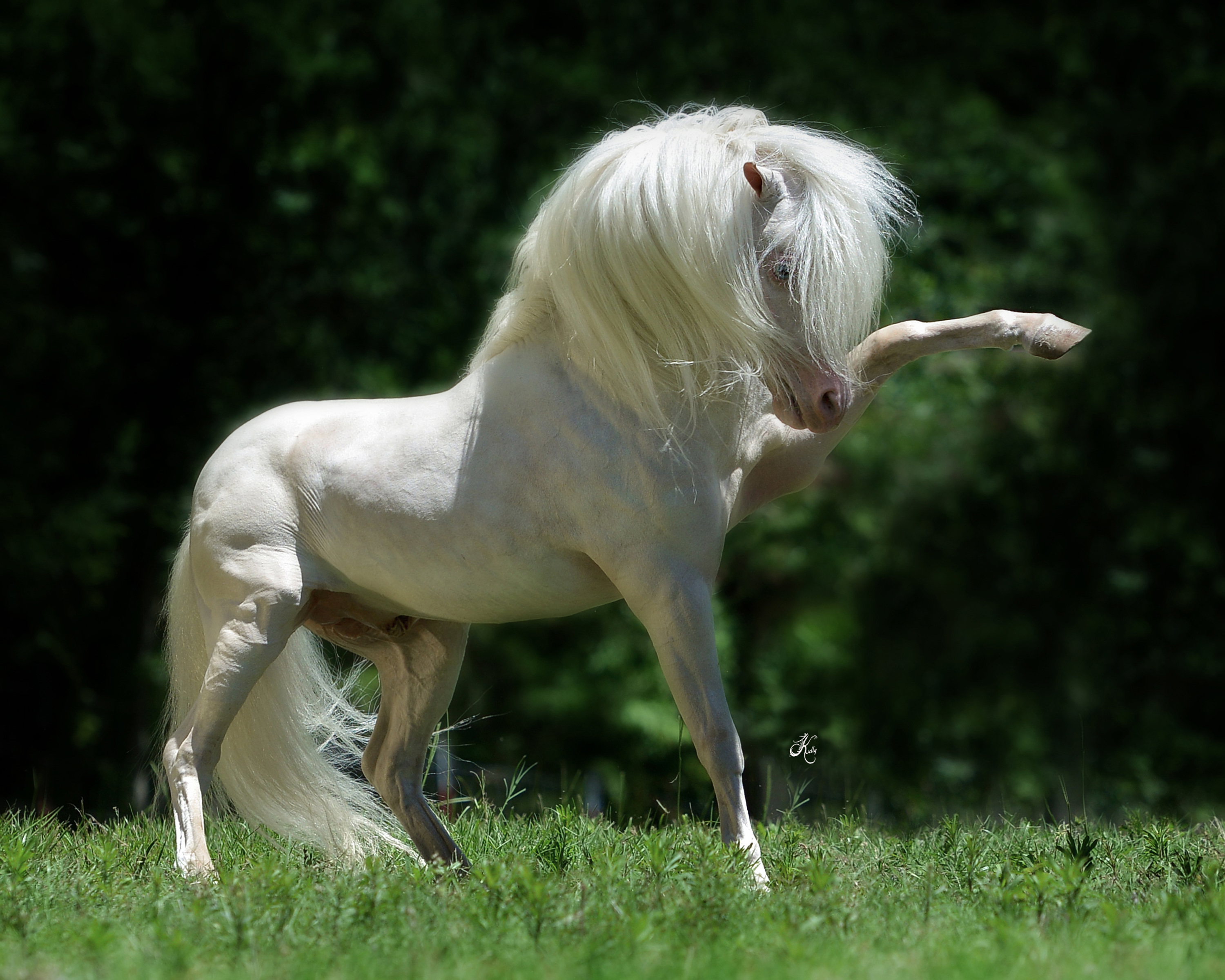 Champion Farms Nighthawk
- AMHA / AMHR, Lazy N Red Boy X Bond Miss Demeanor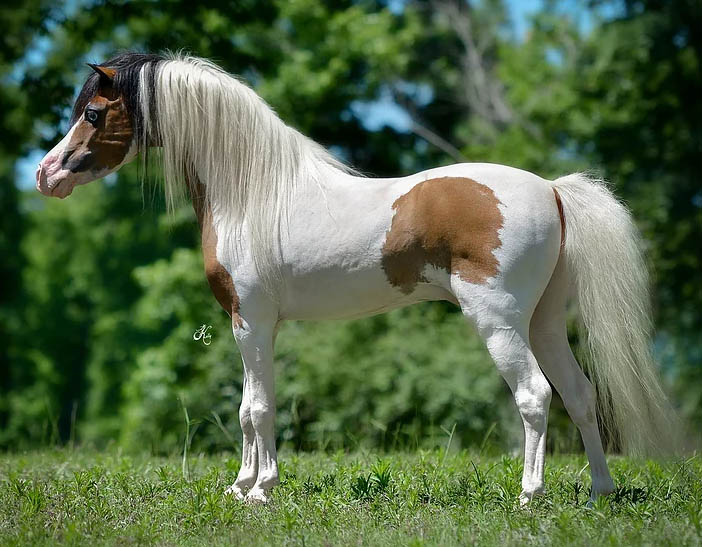 3837 FM 1643, Winnsboro, Texas 75494, 903-629-3234 * 606-584-4231, jfk657@yahoo.com