Meredith Michaels Beerbaum
Originally from California, USA Meredith Michaels-Beerbaum stated riding at the young age of of seven and within a year was competing in the ring, at 13 she was picked by George Morris for the National Junior Jumper Championship Team. After school Meridith Michaels would move to the East coast of America to do study political science at Princeton University. When she finished university in consultation with her former trainer George Morris she would travel to Paul Schockemohle to continue her showjumping education. She was meant to stay for a year but loved it so much she would stay for another 4 years.
In 1994 she moved to Schwagstorf to stay with Dirk Hafemeister, it was here were she met Markus Beerbaum the following year Markus and Meridith would move to Balve in Graf Landsberg, two years late they would upgrade to a spectacular equestrian facility, formerly owned by Gerd Wiltfang, the new yard would have enough room for 50 horses with 32 hectares of land, together the pair have a successful yard that includes buying and selling horses, of which a lot are exported to the USA with Meredith Michaels original contacts.
Meredith and Marcus married 5th September 1998 and she would change nationality from American to German were she has become an important part of the German team representing Germany at many major championships.
Watch Meredith Michaels Beerbaum - Fibonacci - Aachen Grand Prix

Dimena
Born 1984 Dimena is a sport horse who jumped 1.60m with German rider Meredith Michaels Beerbaum, Dimena is sired by Domino out of the mare Grazie
Donnerlitchen
Donnerlitchen is a showjumping horse bred by Walter Sander Quernheim sired by Drosselklang II out of the mare Winni who is a daughter of Watzmann. Donnerlitchen competed in 1.55m classes with a great deal of success with one of the worlds leading lady riders Meredith Michaels Beerbaum.
Alison Westwood
Alison Westwood is a British showjumping rider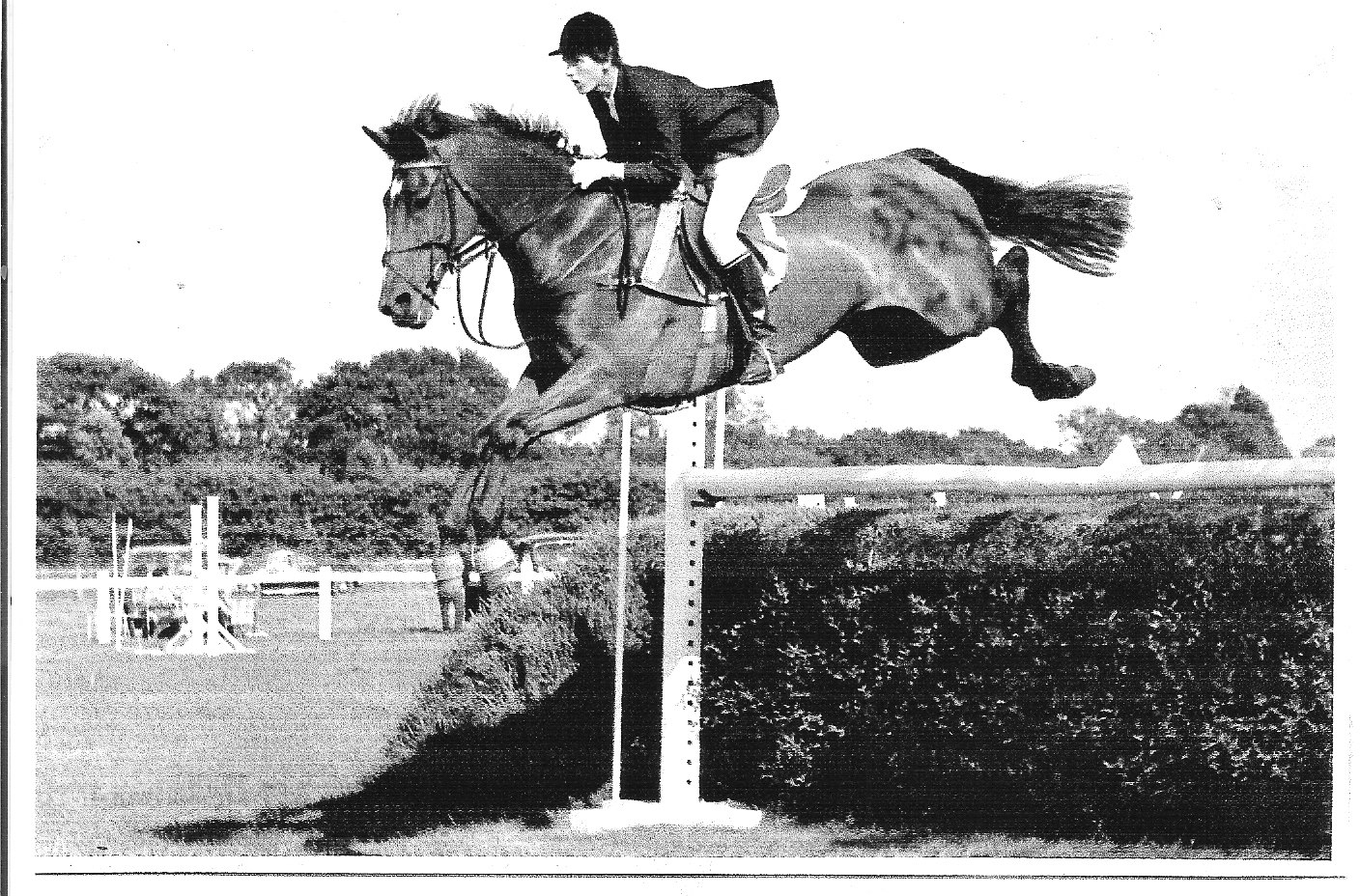 Alison Westwood Horses
- The Maverick VII
---
Alison Westwood Competition Results
02 - Rome, Nations Cup - 26/07/1967 - The Maverick VII
---
Renato De Vita
Renato De Vita is a showjumping rider from Italy