Meet Dinnie Greenway, she`s 96 and still riding horses
This remarkable 96-year-old woman says that her horse love as an addiction. Dinnie Greenway shares her inspirational story about her marvellous connection with horses during her whole life. As we could see, nothing could stop this woman from living her dream. She`s been riding horses since ever!
As she said, the saddle is her most comfortable zone and that kept her to ride through all these years. Mostly she spends her time riding through the fields around the family farm on the northernmost edge of London. She can`t even recall how many horses she had in her life. Through laugh she adds that one of the most important thing is to keep your horse happy and to be patient with him.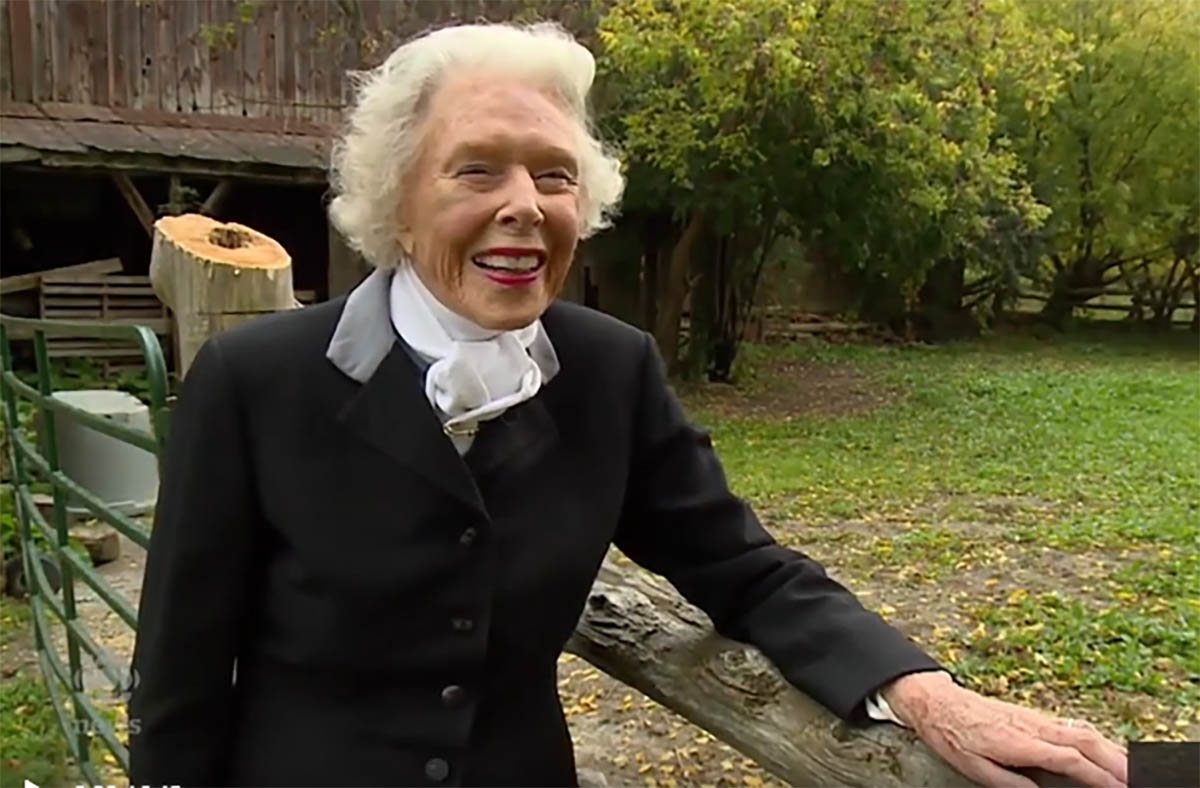 Randule is the name of her 27-year-old mount in who she has a complete trust. She says that he is enthusiastic and that both of them are a team which enjoys spending time together. Greenway can be still seen galloping up to a jump. This amazing woman was Canada`s first female rider competitor and later a judge. She was also a trainer at the Olympics in 1936. In 1949 she won at the first modern-day show jumping competition at Toronto`s Royal Winter Fair.
As most of the horse riders, Greenway had a few injuries during her riding career. Though she broke her neck twice, she managed to proceed without any serious problems. Nowadays, she is more cautious, because when you are older muscles don`t recover that quick. Horses are her only addiction, as she shared. She will keep on riding until she is capable to do such activity.
ContentAdvert