Lisa Hales
Lisa Hales is a great contributer to British showjumping, together with her parents she has owned two Olympic stallions Arko III and Russell both competed by Nick Skelton for the UK. Lisa is also a well respected rider herself, known for producing young horses through the grades from novice through to international competition horses.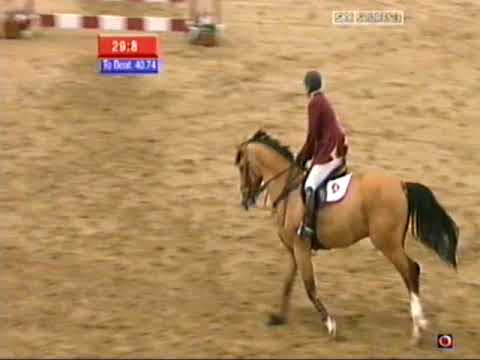 Lisa Hale`s passion for horses was inspired by her mother Pat, who would spend endless summer evenings hacking around country lanes close to their home in Middleton. Lisa started her career at the age of 4 years old with her first Pony Tiny Tim a Shetland, before preparing for competition on Bladon Just William and Bladon Country Mouse who she competed on the English Pony Team when she was 14 years old.
Her disciplines have included Dressage ( which she competed upto medium level, Working Hunter (Working Hunter Horse of the Year Show 1995), Eventing (which she competed upto open intermediate level before sustaining a very serious head injury during an event requiring a complete reconstruction of her eye socket, this brought her Eventing period to an end. She began pursuing her love of Show Jumping in 1995. Her other main passion is Race Horses which began with the famous One Man who`s achievements included winning two king George VI Gold Cups and the Queen Mother Champion Chase before his tragic death in 1998.
Having had success in racing Lisa Hales and her dad John brought the extremely talented and world renowned stallion Arko III which Nick Skelton rode at the Athens Olympics in 2004. Arko III has been voted Show Jumping Horse of the Year since 2005 and continues to put in an exceptional jumping exhibition every time he competes.
Lisa Hale`s excellent eye for a good horse lead her to her second International Show Jumping Stallion Russel II. Lisa rode and prepared Russel II for his International career before passing him to Nick Skelton to ride in 2003 when he was 8 Years. Russel II has been selected as 5th man for the Bejing Olympics 2008.
Lisa has over 20 young stock and 10 horses currently in training, not to mention a few race horses with Claire Dyson, Nicky Richards and David Pipe. Lisa Hales now concentrates on her love of young horses spending her time training and bringing on her young stock to compete at both National and International Competitions. She has now built up a stock of quality young horses using and buying in top class mares and covering them with her internationally renowned Stallions Arko III, Russel II and some of her other young Stallions.
Lisa Hales Horses
      Dean Dally, Norlando (Excellent x Dageraad, 1995), Opium , Othello III, Ruby Lodge (Darco x Ramiro Z, 1989)
---
An international show jumper Ruby Lodge competed succesfully with Lisa Hales, since her retirement she has been used or breeding as Shaw Farm Stud the home of Olympic stallions Arko III and Russel, as a result she has been bred to some of the UKs lea
---
Lisa Hales Competition Results
09 - Scope, 1.25m Championship - 03/09/2005 - Othello III
---
02 - Scope, 6 Year Old Championship - 30/08/2003 - Dean Dally
---
01 - Scope, 5 Year Old Preliminary Round 2 - 28/08/2003 - Opium
---
24 - Scope, Grades B & C Preliminary Round 1 - 26/08/2003 - Dean Dally
---
06 - South of England, Week 2 - 1.30m Speed - 06/03/2003 - Ruby Lodge
---
10 - Vejer de la Frontera (Spanish Sunshine Tour), Week 4 - Speed - 06/03/2002 - Ruby Lodge
---
11 - Vejer de la Frontera (Spanish Sunshine Tour), Week 3 - Two Phase - C. - 28/02/2002 - Othello III
---
20 - World Breeding Championship, 6 Year Old Championship - Final - 23/09/2001 - Norlando
---
9 - World Breeding Championship, 6 Year Old - 2nd Qualifier - 20/09/2001 - Norlando
---
1 - World Breeding Championship, 6 Year Old - 1st Qualifier - 20/09/2001 - Norlando
---
05 - South View Equestrian Center, Winter A & B Grand Prix - 27/01/2001 - Othello III
---
02 - The College E C BSJA Premier Show, National 1.40 M - 22/01/2001 - Othello III
---
03 - The College E C BSJA Premier Show, Foxhunter - 21/01/2001 - Norlando
---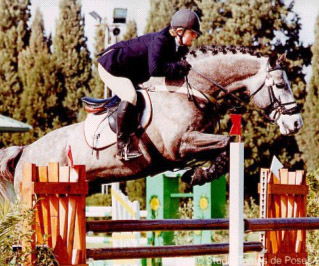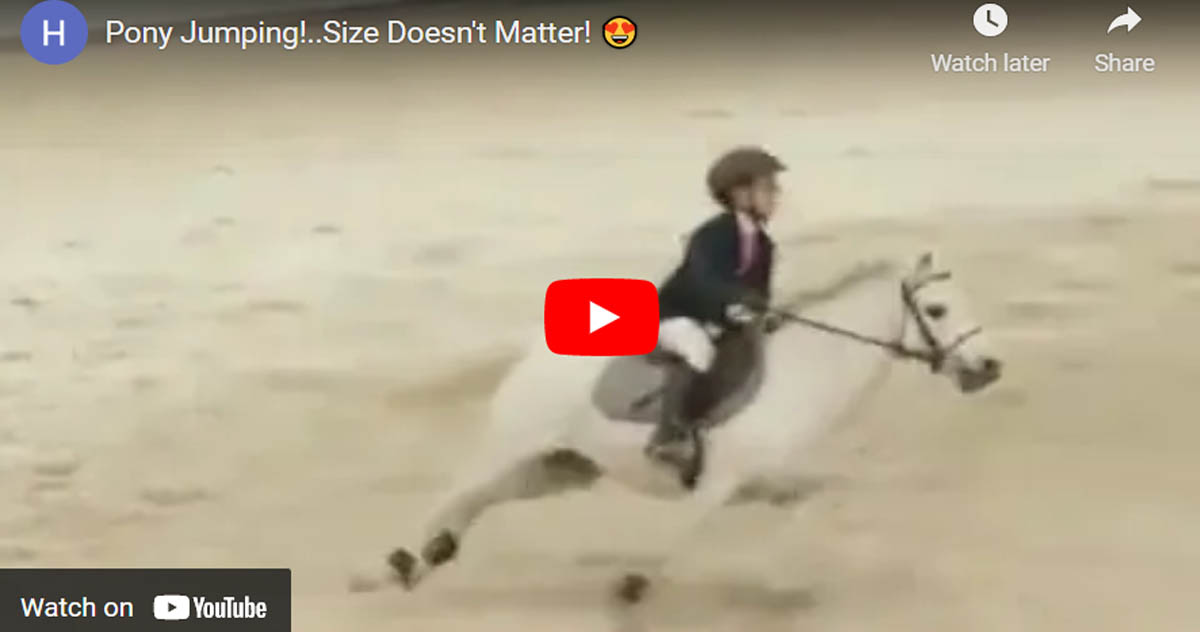 Wow! This is amazing! You can`t believe how fast they were going! She was amazing to watch! That`s how it`s done 🐴👍😊. Pony Jumping...Size Doesnt Matter…
Read More