Leopard Rock Sport Horse Appaloosas, South Africa
| | | |
| --- | --- | --- |
| | | Leopard Rock Sport Horse Appaloosas |
For twenty three years Leopard Rock has consistently produced high quality, colourful horses bred to compete in the Olympic disciplines of dressage, eventing and show jumping which are usually Thoroughbred and Warmblood dominated areas of equine sport. Emphasis is placed on correct conformation, superb movement, rideability and, very importantly, a tractable temperament while still having that necessary spark to compete at high level. If you are looking for a sane, intelligent, easy to work with, colourful equine athlete, we know what it takes to create a horse with both the conformation and the ability to succeed in the various disciplines.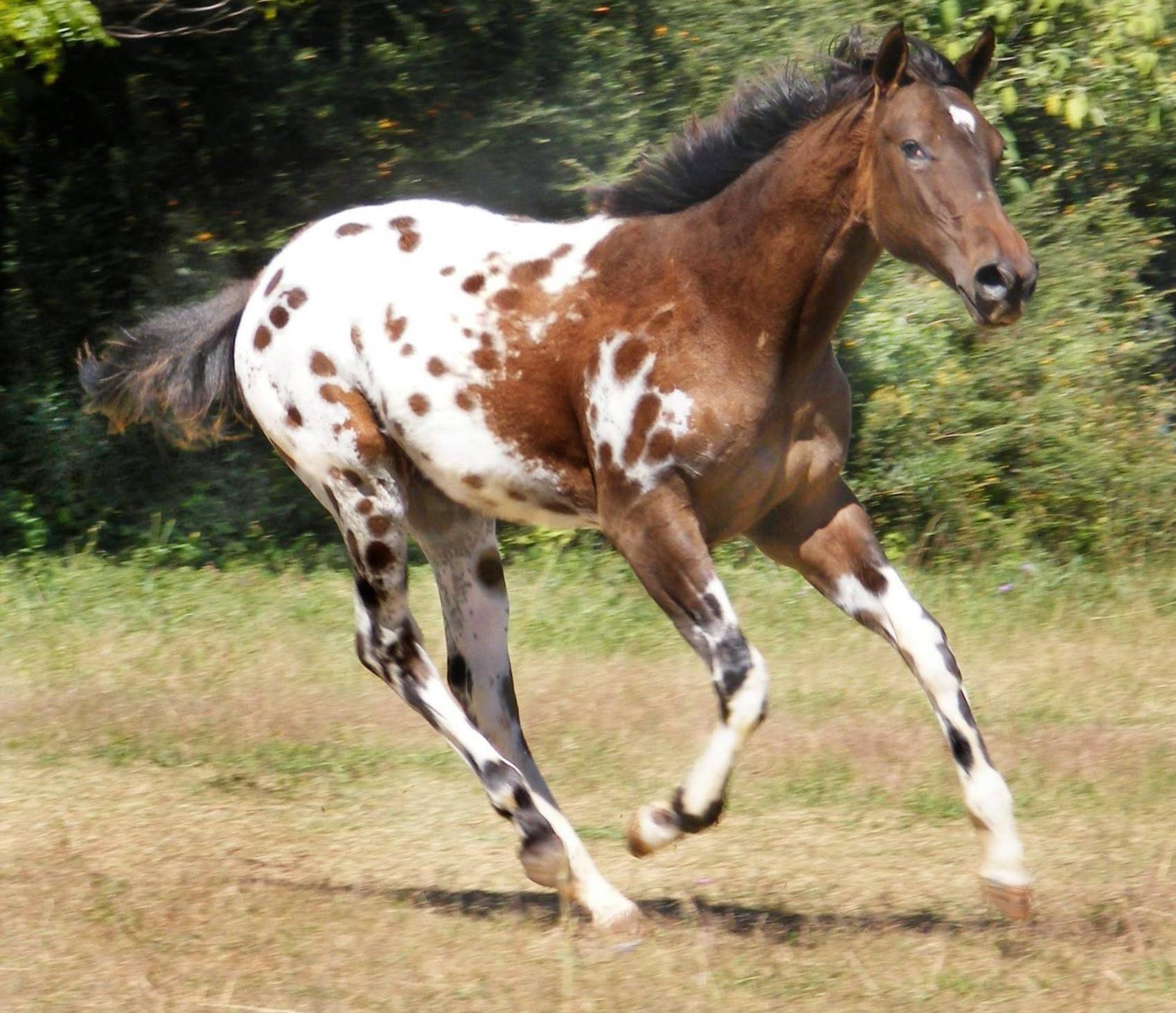 Breeders of Appaloosas usually have to continuously cross breed to Thoroughbreds and Warmblood / Thoroughbred mixes to try and achieve and maintain what we have in our purebred Appaloosas - size, bone and ability. Most so-called Appaloosa Sport Horses are simply hybrids - with a minimum of 50% of non-Appaloosa blood, especially if both parents are crossbreeds themselves. Our horses are unique in that there is minimal almost no cross breeding in our pedigrees, and where present, it is some generations back and only to the creme de la creme of proven stock, chosen for their conformation, size and athleticism. Because of this, our horses have very strong Appaloosa genes for temperament, hardiness and colour. You can be sure of getting a purebred Sport Horse with the very best pedigree possible, and all the desirable Appaloosa characteristics.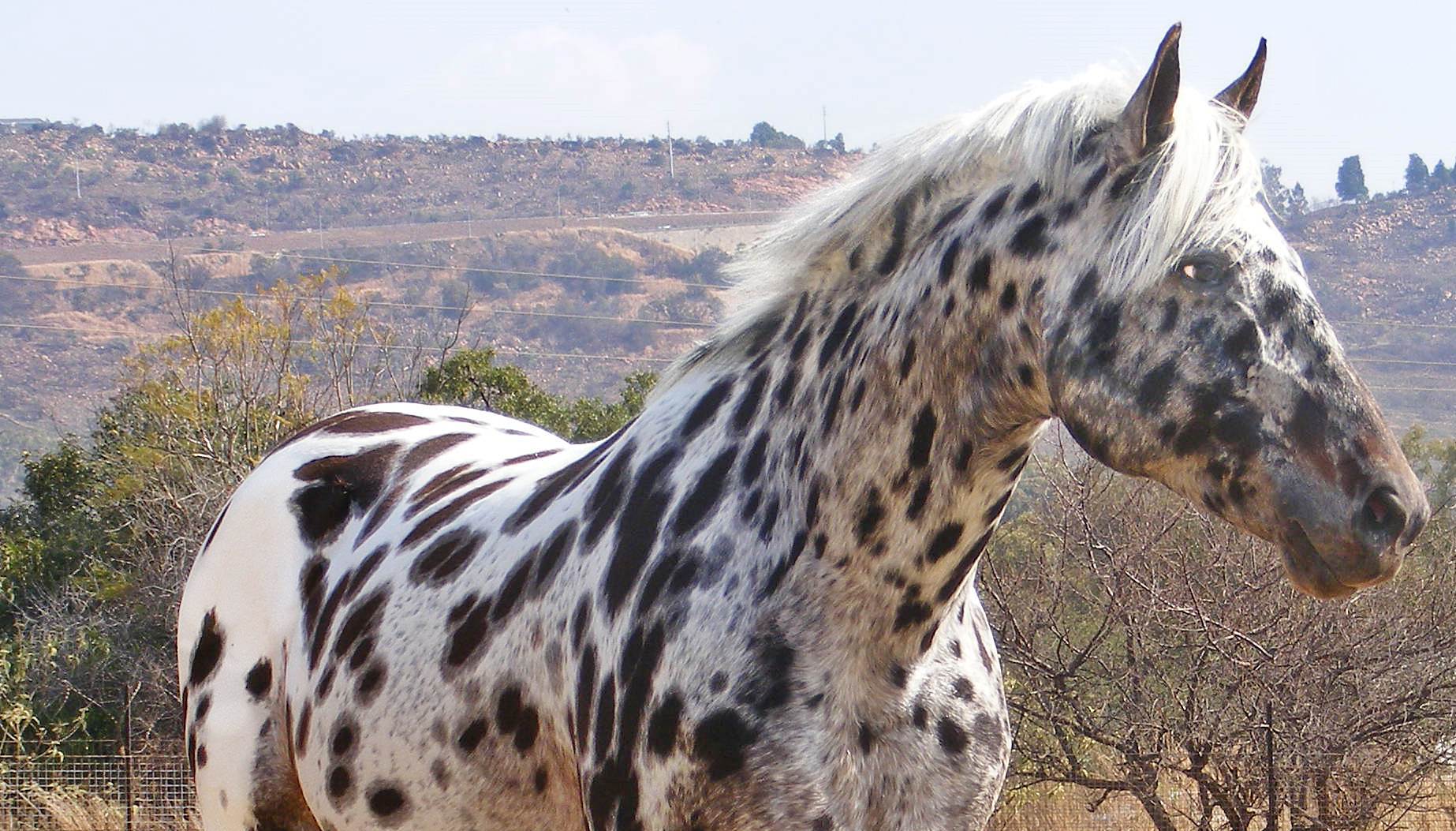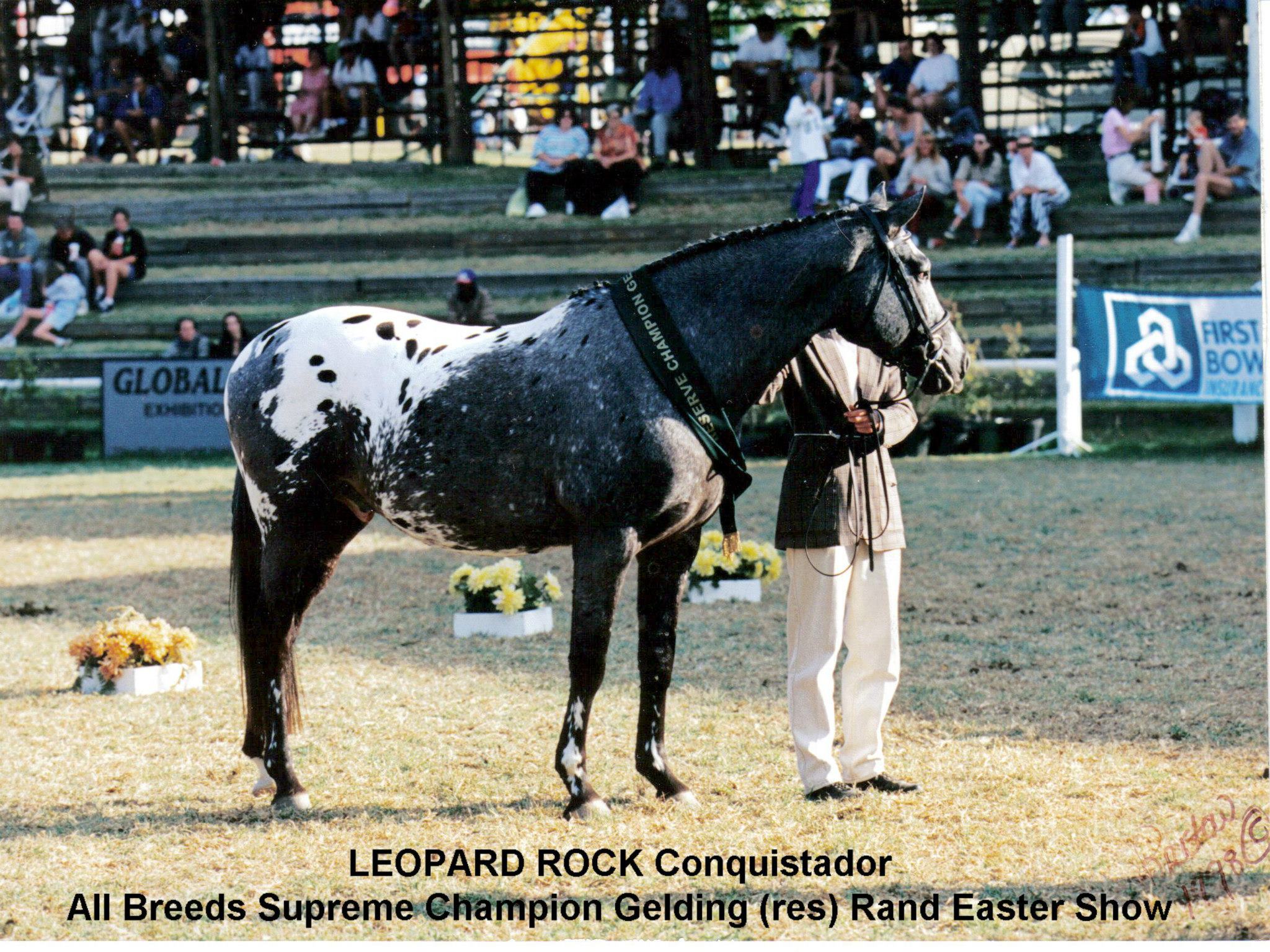 Leopard Rock has always been a small, very select stud. In the past few years, we have imported three fillies and a colt from the world-renown lines of JG Appaloosa Sport Horses and will solely concentrate on this premier sport horse line (the only stud in the Southern Hemisphere to do so and one of the few in the world) along with our All Breed Champion Appaloosa stallion, Many Moons who has proven his worth as a prepotent and unmatchable sire of Sport Horse Appaloosas. Our foals all originate from the best mare lines, we place utmost importance on breeding with the top Appaloosa Sport Horse mares - both in phenotype and genotype. See the page on Linebreeding.

The first 5 genuine `Wap-bred` foals born in South Africa have met all our expectations and more.

Leopard Rock Sport Horse Appaloosas, South Africa / Tel: 082.714.5811 / International: +2782.714.5811 / E-mail: info@LeopardRockSportHorseAppaloosas.com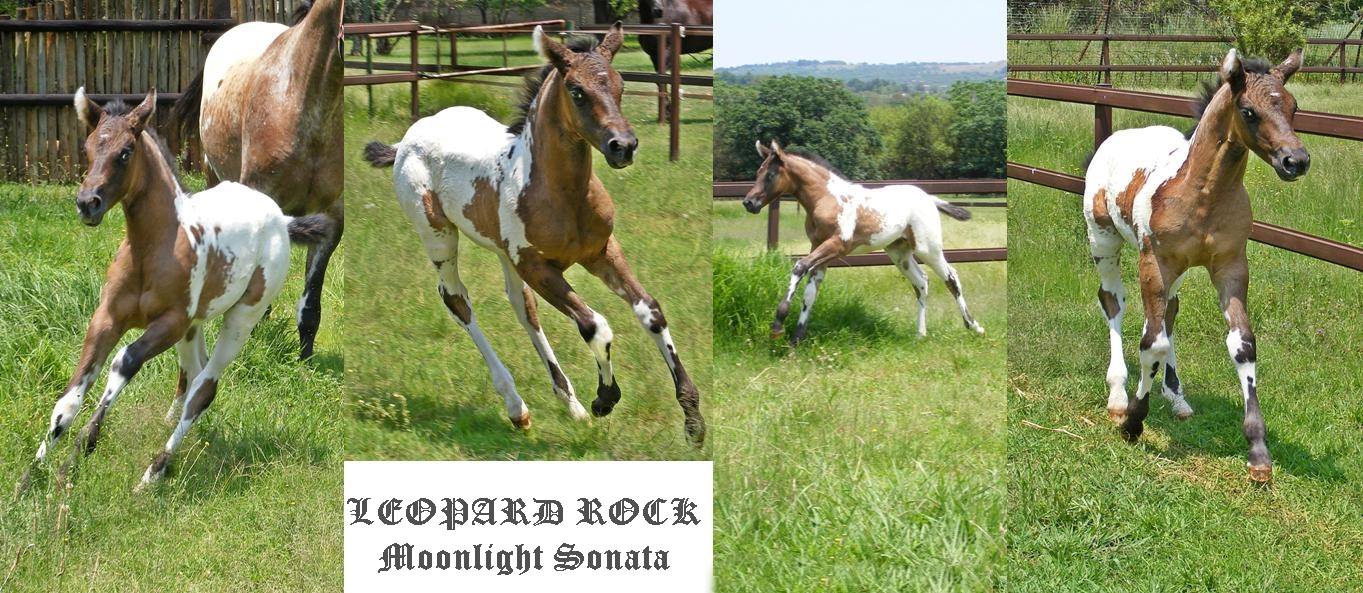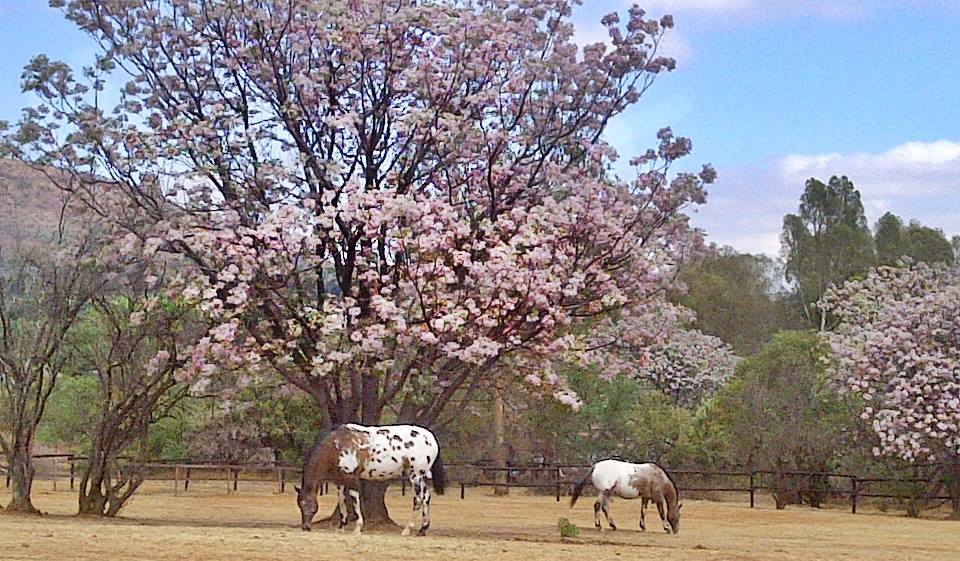 Maluti Toby`s Many Moons
By Maluti Toby`s Fourspot (Doll`s Toby, USA) and out of Maluti Cherry (Southern Beau, USA). 166cm mahogany near-leopard with substantial bone and body. He is ultra correct. Many Moons has superlative dressage movement with remarkable elevation and suspension - he is so naturally talented in this sphere. The only horse I`ve seen to do perfect pirouettes at liberty in his paddock, just because he can! A very pleasing top line, and a comfortable, effortless ride with a huge, ground covering stride. He is a breath-taking stallion with presence to match - he radiates class. He is regularly compared to a Warmblood due to his size and movement, but he is all Appaloosa!

Many Moons is the first and only Appaloosa stallion in Africa to date to compete in the All Breed arena and win his classes under UK judge in a class of 10 - the first and only time shown in hand, a testament to his superb conformation. One of only three Appaloosas who are All Breed winners in the country, the first being the first Appaloosa foal we ever bred, Leopard Rock Conquistador and more recently, our import JG Diana, who won All Breed Colts and Fillies Yearling classes at the prestigious Horse of the Year Show and was All Breed Champion 1 - 3 year old at the Autumn Gold Cup in 2010 in very large classes - these shows being the top National shows.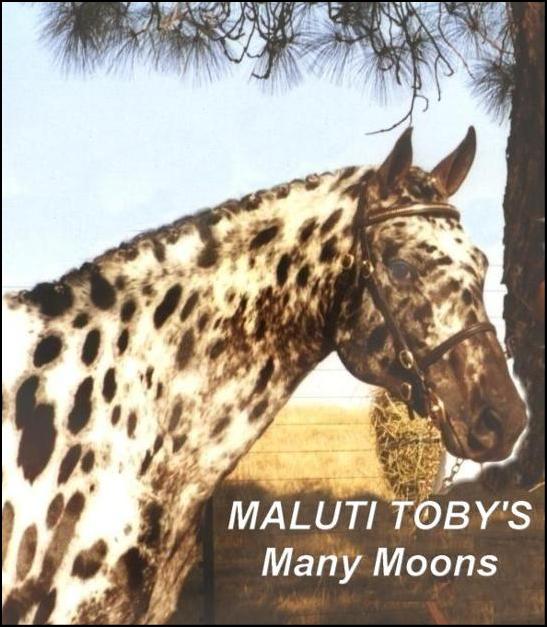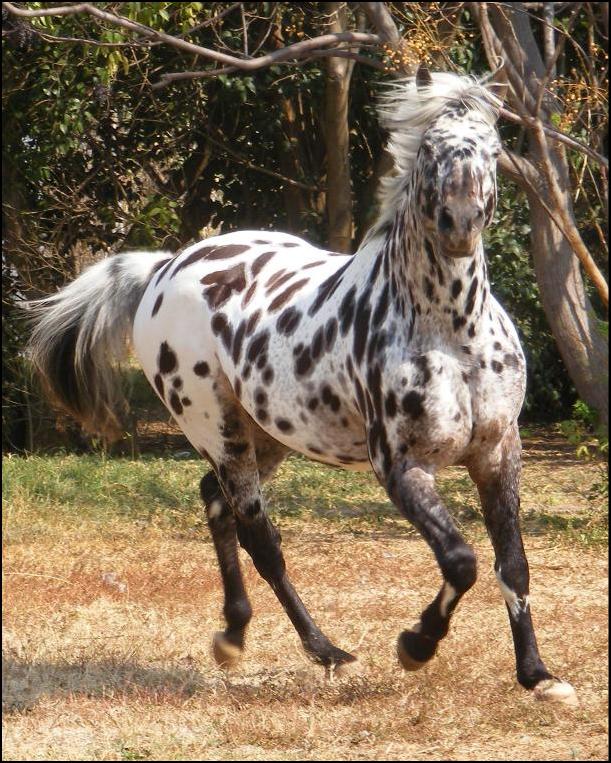 Many Moons` dam Cherry produced Leopard Rock Déjà vu (by Leopard Rock Fort Apache) for us, Many Moons` half sister. A wonderful mare line, Cherry was a grand daughter of Southern Beau (USA) a black and white 16hh ApHC import, through her dam Beau`s Cherokee.

All Many Moons foals to date have been black, brown, bay dun, dun and grulla. Coat patterns include leopard, near leopard, large spotted blanket, snowcap and spotted snowflake blanket. He has a flowing, full mane and tail, which his foals inherit too, and a beautiful expressive head and ears. Many Moons is a prepotent sire and his foals bear his stamp. They are super-athletic like he is, with excellent, correct legs and feet. Some of his greatest characteristics he passes on are his intelligence, presence, and that extravagant movement. It is more than evident in his first2 foal out of Wap`s Mamma Mia - LR Virginia and LR Victory Moon - that, genetically, he crosses superbly with the JG Wap-Dynasty of the JG Appaloosa line, which produces Warmblood-size Appaloosa Sport Horses, keeping the trademark Wap`s Spot 2 genotype and adding his own excellent characteristics.

...He is the founding stallion of a great South African Dynasty of Sport Horse Appaloosas...
JG Legacy - Appaloosa Stallion
By Wap`s Millennium and out of Wap`s Confetti, both multiple Champions. Half brother to Wap Spot and Wap`s Infinity through their mutual dam Confetti, both stallions standing at JG Appaloosas. Wap`s Reflection is his great grandsire. Bred by JG Appaloosas, Pa, USA and imported at 16 months. Sensational red dun near-leopard. 16.1hh and growing, with lots of natural muscle and bone, wide sprung ribs and luxurious mane and tail. He has fabulous uphill movement in all three paces like his half brother Wap Spot - he shows very good extension, cadence, elevation and suspension which is becoming even more evident as he matures. He is well built with large hocks, powerful hindquarters and a stunning topline. Beautiful sculpted head and a naturally arched neck with a perfect length of rein. His dam Confetti has tremendous movement herself as does his sire. Legacy is an extremely handsome young stallion who is maturing very nicely, he is becoming a leopard and has massive spots (the size of the palm of ones hand over his body with striped spots extending throughout his mane. He has a very people-friendly temperament. A character to work with, described as 'personality plus`, responsive and intelligent with loads of stallion presence and class. He was purchased to compete in dressage and later to breed to top quality Thoroughbred and Warmblood mares as he is quadruple bred Wap`s Spot 2 and will certainly pass on the size, conformation and colour and be able to perpetuate the authentic `JG-Wap` look through his offspring, whatever breed he is cross bred to.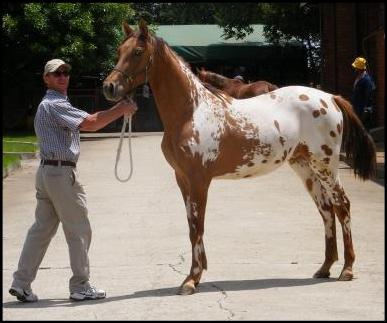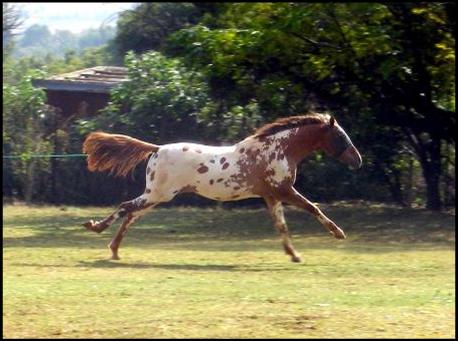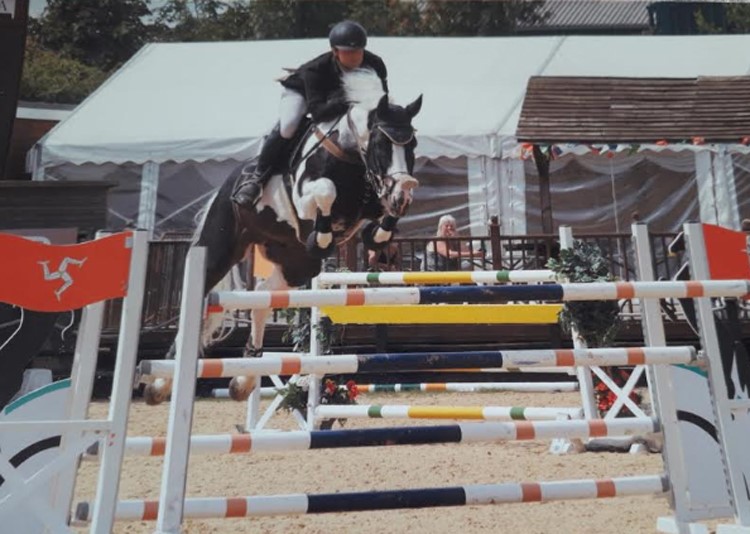 Images and videos of coloured horses... Coloured horses in showjumping, dressage and eventing Coloured horses database :- horses for sale | breeding database…
Read More