Kremlin Riding School
The Kremlin Riding School is an equestrian facility known for its excellence in equestrian discipline and showcasing some of the most exciting and extreme horse displays in the world. The horse riding excellence is reached by round the clock training and determination from the riders based at the Kremlin riding school. Below you can watch the rehearsal from some of the riders at the Kremlin Riding School.

.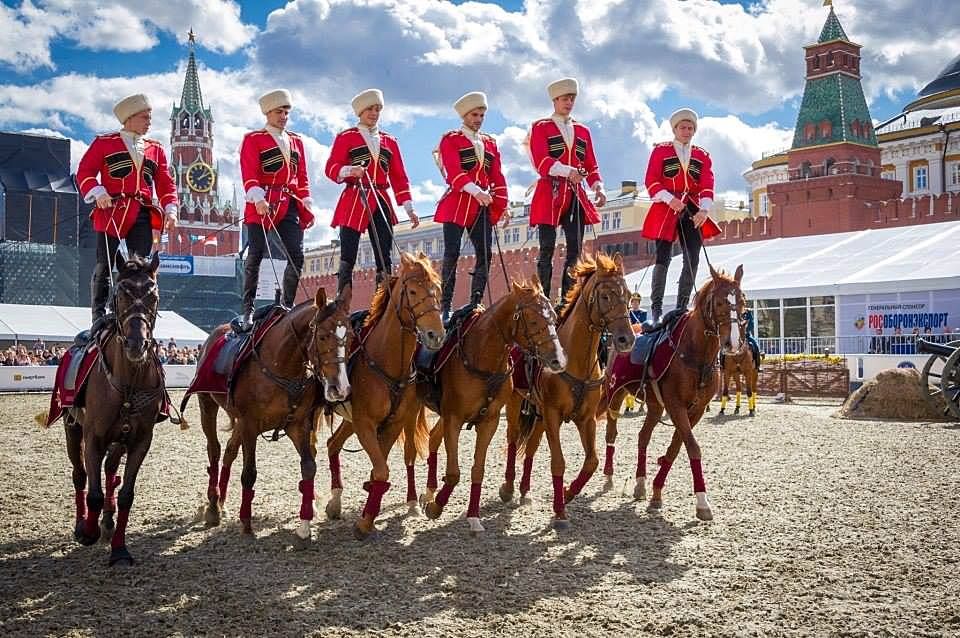 Located in the Russian capital of Moscow, the Kremlin Riding School is a popular tourist attraction, and is steeped in tradition, showcasing traditional riding from the traditional Russian cavalry and the Cossacks.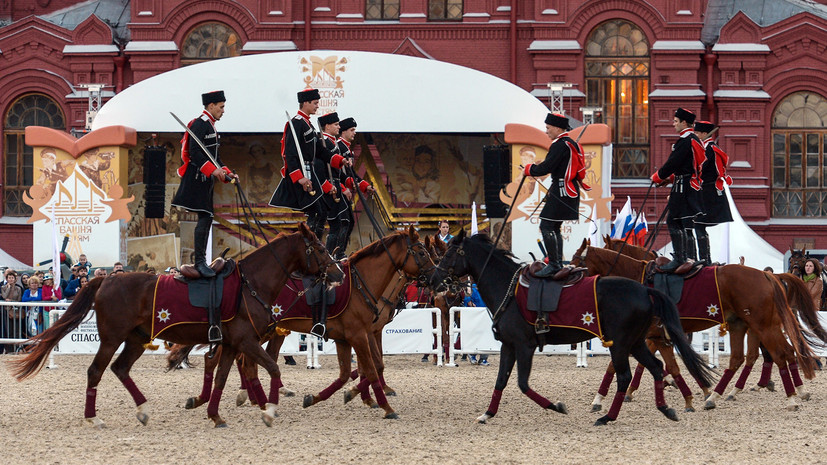 The riders of the Kremlin equestrian school are experts at a type of acrobatic trick riding that is called Jigitovka, which combines the skills of trick riding with bladed weapons.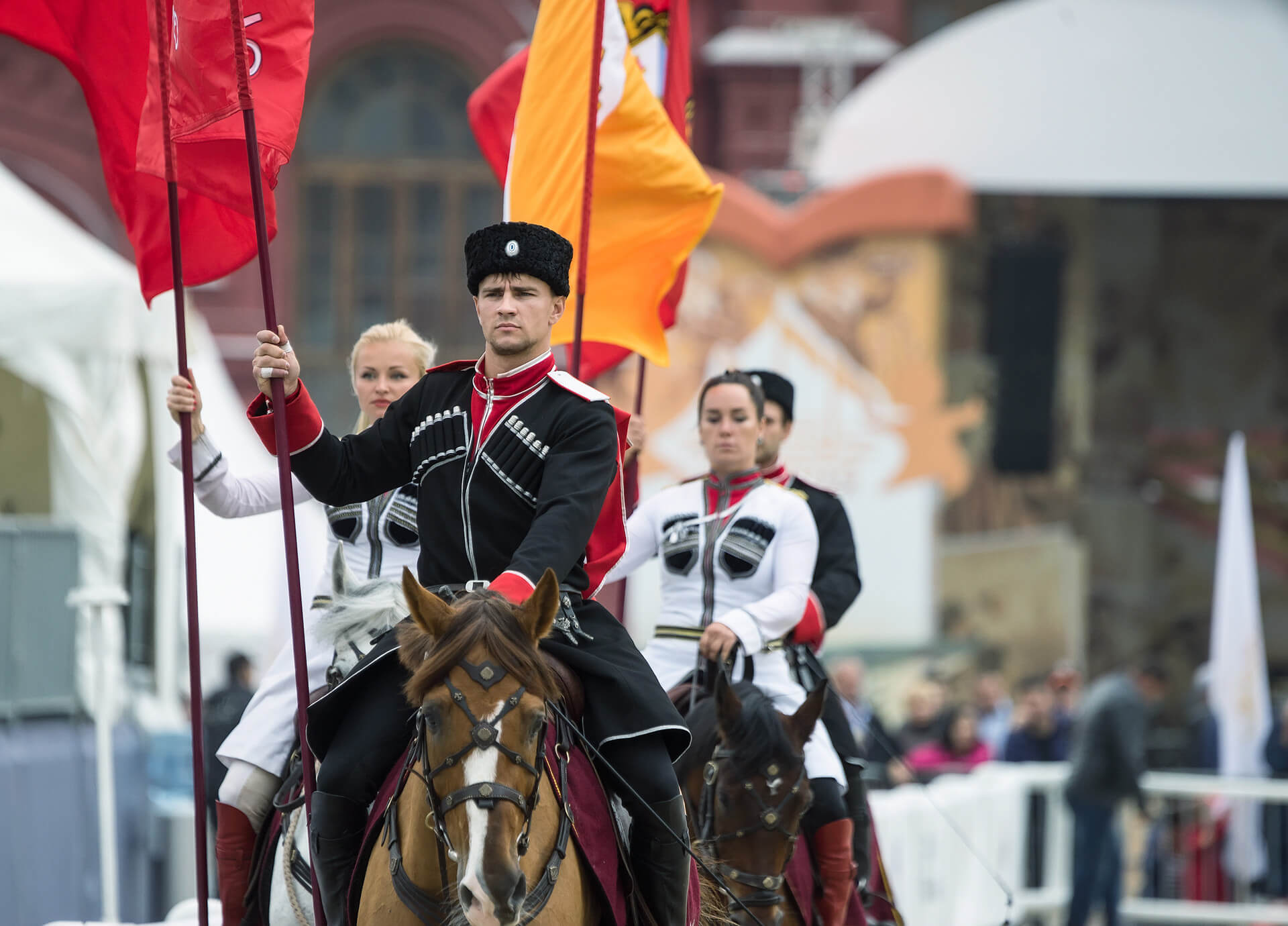 Each year the Kremlin Riding School perform in Moscow Red Square, they have featured in numerous state events over the years, including their youth core of the riding school, a group of young riders who are members of the school.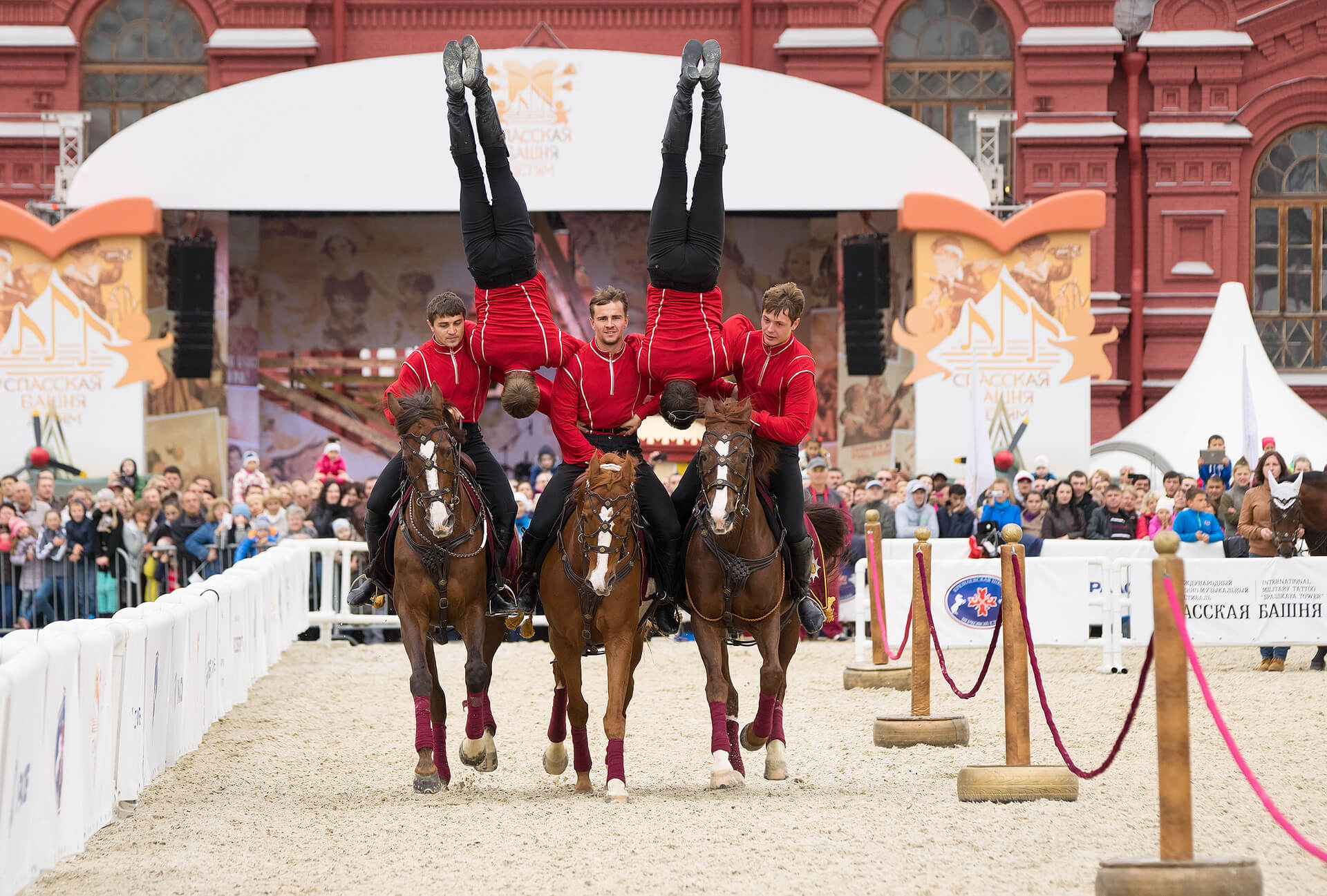 Every year Moscow`s Red Square welcomes performances of the Kremlin Equestrian School onstage of the special horse riding arena. Throughout the years, thousands of Muscovites and guests of the capital have attended these vibrant shows, a true showstopper of the Spasskaya Tower International Military Music Festival.
Kremlin Equestrian Riding School perform at Spasskaya Tower festival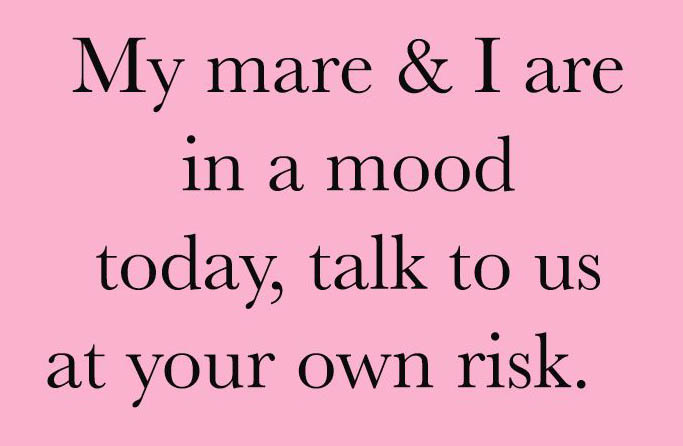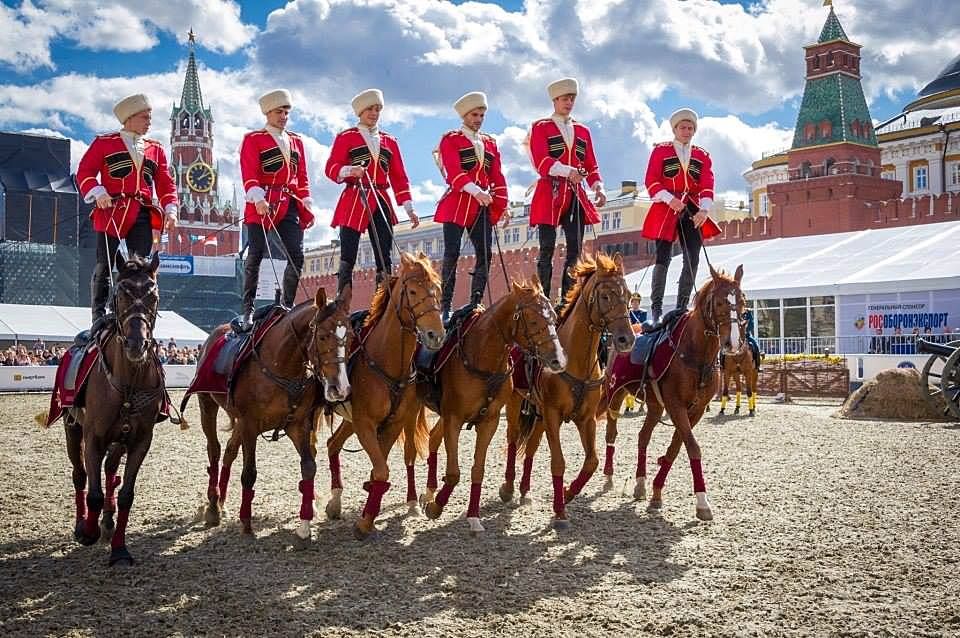 Nadezhda Mamaeva
Nadezhda Mamaeva - Russia - Showjumping Rider
Dmitry Berezovoy
Dmitry Berezovoy - Russia
Mikhail Manankov
Mikhail Manankov is a Russian eventer, we have limited information on Mikhail Manankov and the horses competed by Mikhail, if you have any information, pictures, videos, news or results please email us at riders@stableexpress.com
Alla Safina
Alla Safina - Russia
Anfisa Danilina
Anfisa Danilina - Russia
Ashat Erkenov
Ashat Erkenov - Russia
Sport Horse Transport is a West Coast based hauling company specializing in hauling of Sport Horses. Our drivers are experienced horseman, used to handling high end sport horses.
Atlan Magijaev
Atlan Magijaev - Russia
What information will you need when I book?
We will need your name, address and contact telephone number.
The collection address and delivery address, full postcodes, and a telephone number of the delivery address if you are not travelling with the horse/horses.
The Horse(s) size, name, age. It is also advisable to tell us if the horse is a bad loader/traveller, or a nervous or inexperienced loader/traveller.
The time and date of collection.
Evgenija Davydova
Evgenija Davydova - Russia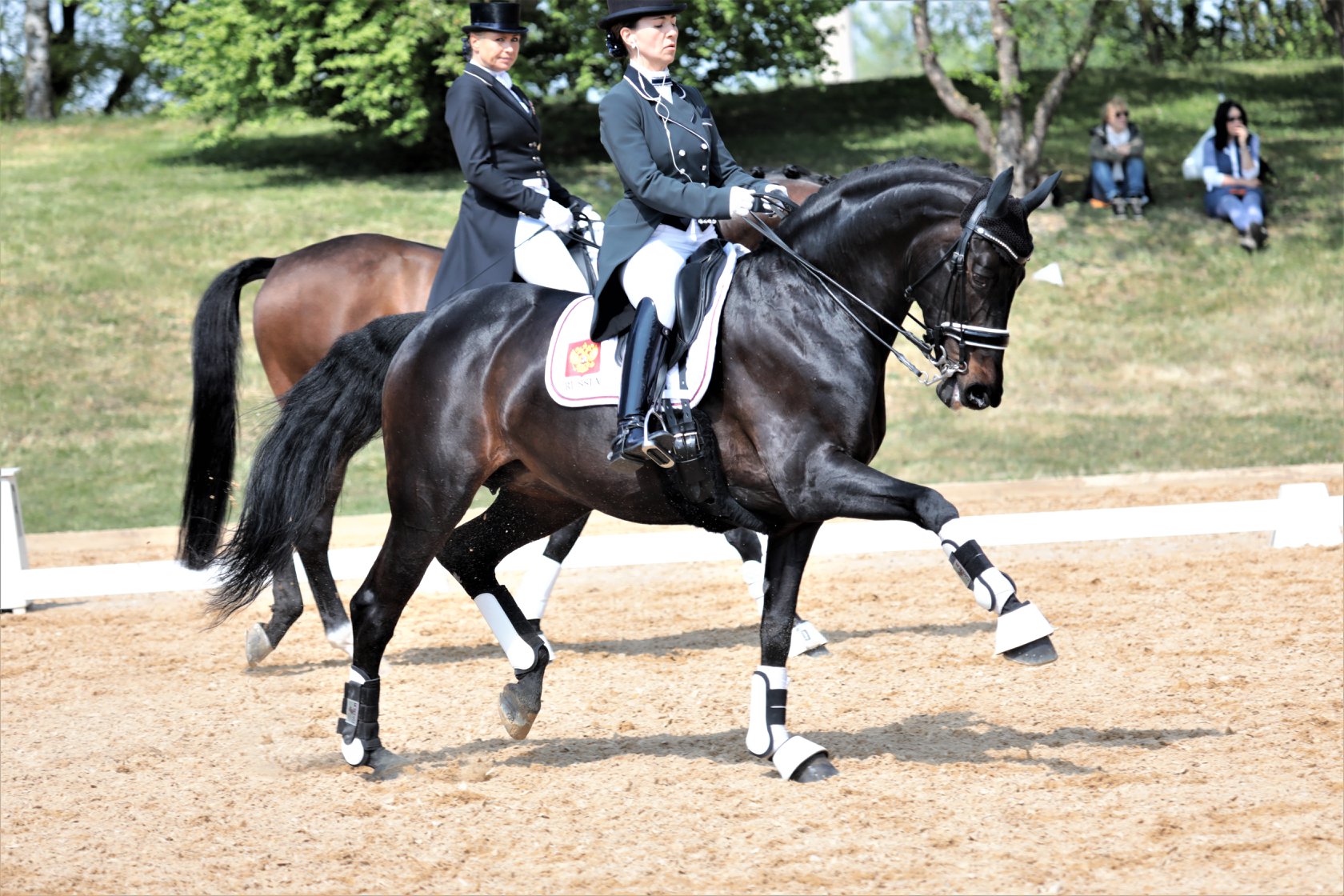 Mikhail Vlasov
Mikhail Vlasov - Russia - Born: 1919
Mikhail Vlasov Horses
  Rota
---
Mikhail Vlasov Competition Results
43 - Olympics, Individual - 22/05/1952 - Rota
Sergey Chuprenenko
Sergey Chuprenenko - Russia - Showjumping Rider
Tatiana Dorofeeva
Tatiana Dorofeeva - Russia - Dressage Rider
Nelli Ogulova
Nelli Ogulova - Russia
Timur Erkenov
Timur Erkenov - Russia
Tatyana Gura
Tatyana Gura - Russia - Showjumping Rider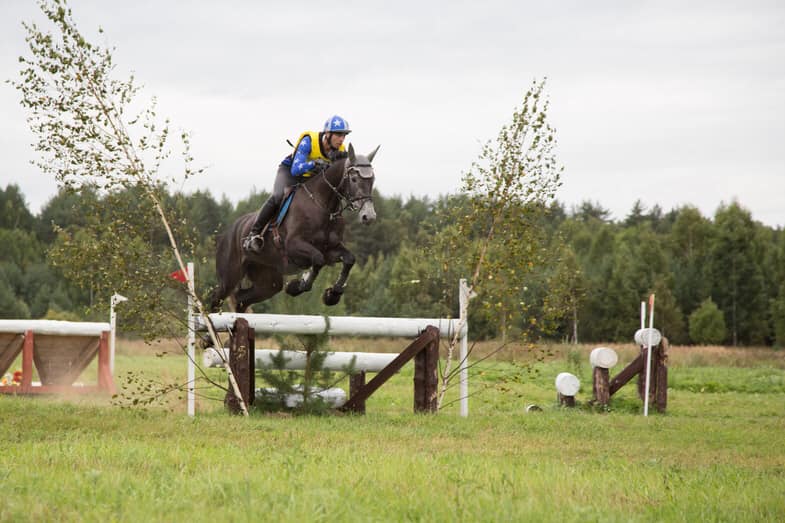 Anastasia Makarenko
Anastasia Makarenko - Russia - Showjumping Rider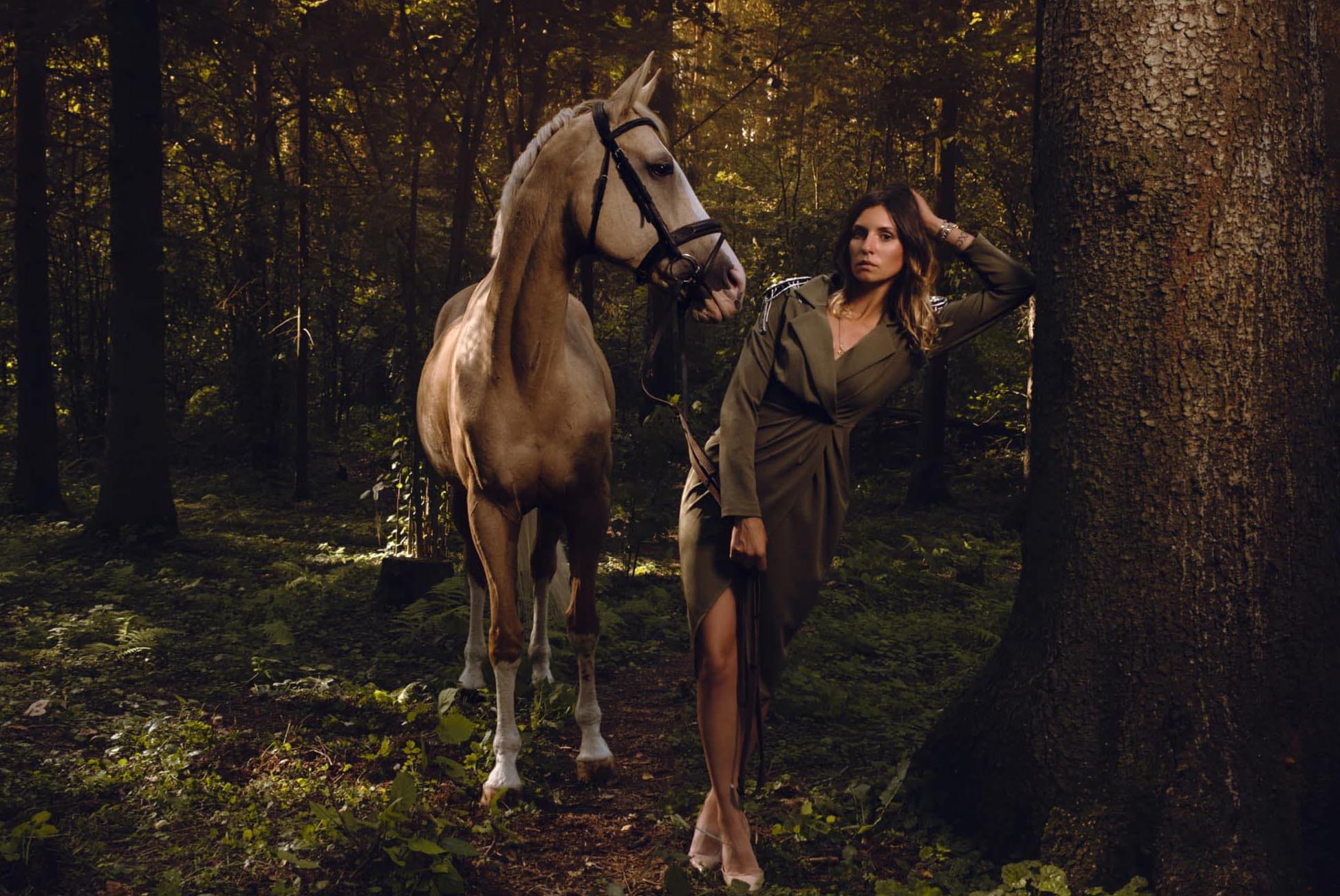 Guzel Dzhalilova
Guzel Dzhalilova - Russia
Araan 2003 Black Colt
Sire R Ali Bey
Dam Shanaara
Wonderful temperament and very much the talking horse. Naturally a showman, with attitude to burn, he has inherited many qualities from his parents and is a true Ali Bey son. Shown once and won his foal class. Will make a great show horse and a valuable stallion for breeding. With his amiable character he is destined to go far.
Pedigree
Price on application
Bred and owned by Mckenzie-Owen
Contact K Mckenzie and J Owen, Moor Arabians
Tel +44(0)1392 214737
email: moorarabians@hotmail.com
Kazbek Hamizov
Kazbek Hamizov - Russia
Viacheslay Kolesnikov
Viacheslay Kolesnikov - Russia - Showjumping Rider
Vitaliy Gorbunov
Vitaliy Gorbunov - Russia - Eventing
Anastasia Suetina
Anastasia Suetina - Russia - Dressage Rider
Olga Danilova
Olga Danilova - Russia - Showjumping Rider
Sergey Pavlov
Sergey Pavlov - Russia - Eventing
Vladimir Hvostov
Vladimir Hvostov - Russia - Eventing
Nataliya Asheulova
Nataliya Asheulova - Russia - Dressage Rider
Vladimir Malyshev
Vladimir Malyshev - Russia - Eventing
Natalja Dombrovskaya
Natalja Dombrovskaya - Russia - Dressage Rider
Mikhail Atoyan
Mikhail Atoyan - Russia - Showjumping Rider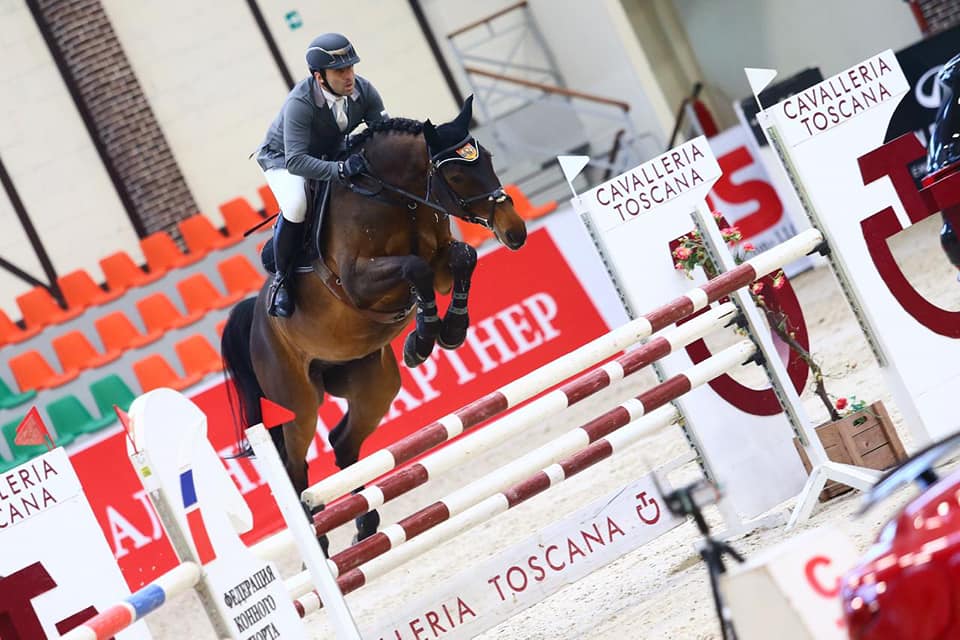 Olga Dodonova
Olga Dodonova - Russia - Dressage Rider