Kent Farrington
Kent Farrington is one of the worlds leading showjumping riders, born 28th December 1980 in Chicago, USA. Kent Farrington started riding at an early age, and was successful young rider. At the age of 19 Kent Farrington went to work for Tim Grubb who represented the UK at four Olympics. He would then go on competing in many major grand prix`s at 24 he won his first major grand prix, the first of many.
Below you can watch Kent Farrington riding Voyeur at the Rio 2016 Olympics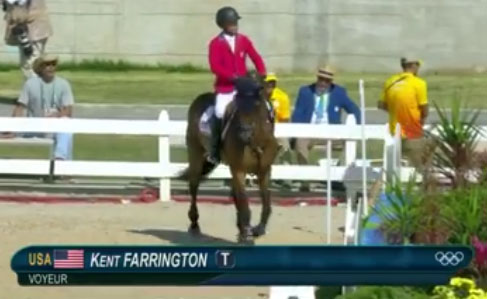 Kent Farrington & Creedance au CSI 5* de New York

Kent Farrington with Gazelle

Kent Farrington
Kent Farrington and Up Chiqui have developed a winning relationship, winning more than 20 Grand Prix since 2005. A small, but lightning fast horse, Up Chiqui`s 2009 accomplishments include tying for the win in the $75,000 World Cup Qualifier in Tampa at the end of March, stamping his ticket to Las Vegas. The pair also won the $25,000 Green Cove Springs Welcome Stake and was third in the $100,000 World Cup Qualifier the same weekend in January. They won four World Cup Qualifiers in 2009 and Kent won the East Coast League to earn Up Chiqui his second trip to the World Cup Final in 2009.
In the summer of 2009, the Kentucky Horse Park proved to be a very lucrative place for Farrington. He and Up Chiqui won both the $30,000 KHJA Grand Prix and the $30,000 Hagyard Lexington Classic. In addition, Farrington was second with Uceko in the $40,000 Kentucky Summer Grand Prix.
January proved to be a hot month for Farrington in 2010. With Valhalla he won the Bahamas Eco Grand Prix and was seventh with United just three days into the New Year. Not to be out-done Up Chiqui won the Green Cove Springs Welcome on January 15. Farrington and the chestnut gelding also picked up seventh place finishes in the Green Cove Springs Grand Prix and Purina Mills Grand Prix.
Farrington`s hot start to the year continued into February when he placed fourteenth with United in Round 5 of the WEF Challenge Cup Series. Three days later he and Up Chiqui won the $50,000 EMO Grand Prix at HITS in Ocala.
Farrington and Up Chiqui represented the U.S. twice in 2008, once in the World Cup Final in Sweden and again in the winning Nations Cup effort at CSIO Wellington. They won from Lake Placid to Kentucky to Wellington, and plenty of places in between. They also won the Rolex/USEF National Show Jumping Championships in 2007, capping off a year where they were nearly invincible.
Farrington`s success has spanned a decade. In 2001 he was named the winner of the Maxine Beard award given to an individual based on his potential to represent the United States in international competition.
As a talented young equitation rider Farrington won the Pessoa/AHSA National Hunter Seat Equitation Medal Final in 1998 and the Washington International Equitation Medal in 1999. He then climbed another notch when his show jumping team won the Gold medal at the prestigious North American Young Riders` Championship in 1999. Farrington`s first major win was on Madison in 2004 at the $75,000 EMO Grand Prix in Saugerties, NY. Since then, he has been performing at the top of the sport, with Madison having the distinct honor of being named 2005 AGA Horse of the Year.
Kent Farrington Horses
Madison (1996)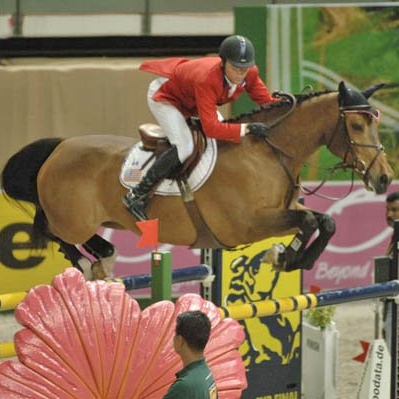 Neo
(sired by Ircolando, 1995)
Ronan (1995)
UP Chiqui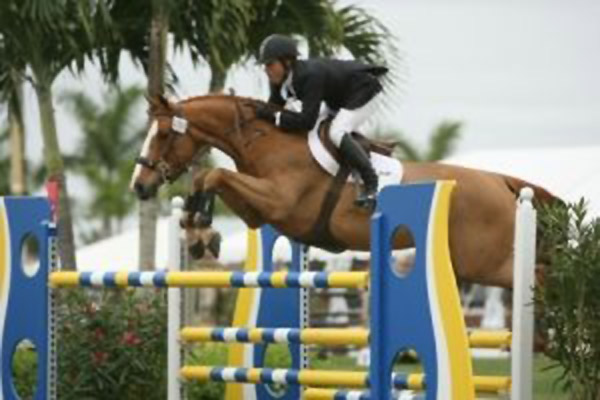 ---
---
---
---
Kent Farrington Competition Results
02 - CDI 3* Wellington (USA), G.P.W Mista - 16/03/2008 - UP Chiqui
---
1 - RMI-Raleigh-Unic Health Care Benefit - Raleigh, NC, UNC Grand Prix - 19/11/2005 - Neo
---
1 - Washington International - Washington, DC, President`s Cup - 29/10/2005 - Madison
---
1 - Duke Children`s Hospital Benefit - Raleigh, NC, Duke Children`s Benefit Grand Prix - 12/10/2005 - UP Chiqui
---
2 - Fairfield Co. Hunt Club June - Westport, CT, $25,000 Fairfield Grand Prix - 25/06/2005 - Neo
---
1 - Devon - Devon, Pa, Grand Prix Of Devon - 02/06/2005 - Madison
---
2 - United States-CN Wellington Finale - Wellington, FL, Cosequin US Open Jumper Championship - 13/03/2005 - Madison
---
1 - Cosequin Wellington Open, CSI-W - Wellington, FL, WEF Challenge Cup - 03/03/2005 - Madison
---
1 - Littlewood Farm Mid-Circuit - Wellington, FL, R Lawn Services Grand Prix - 16/01/2005 - Ronan
---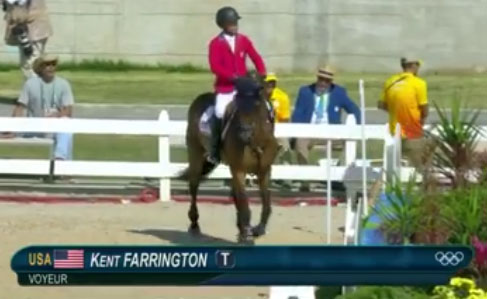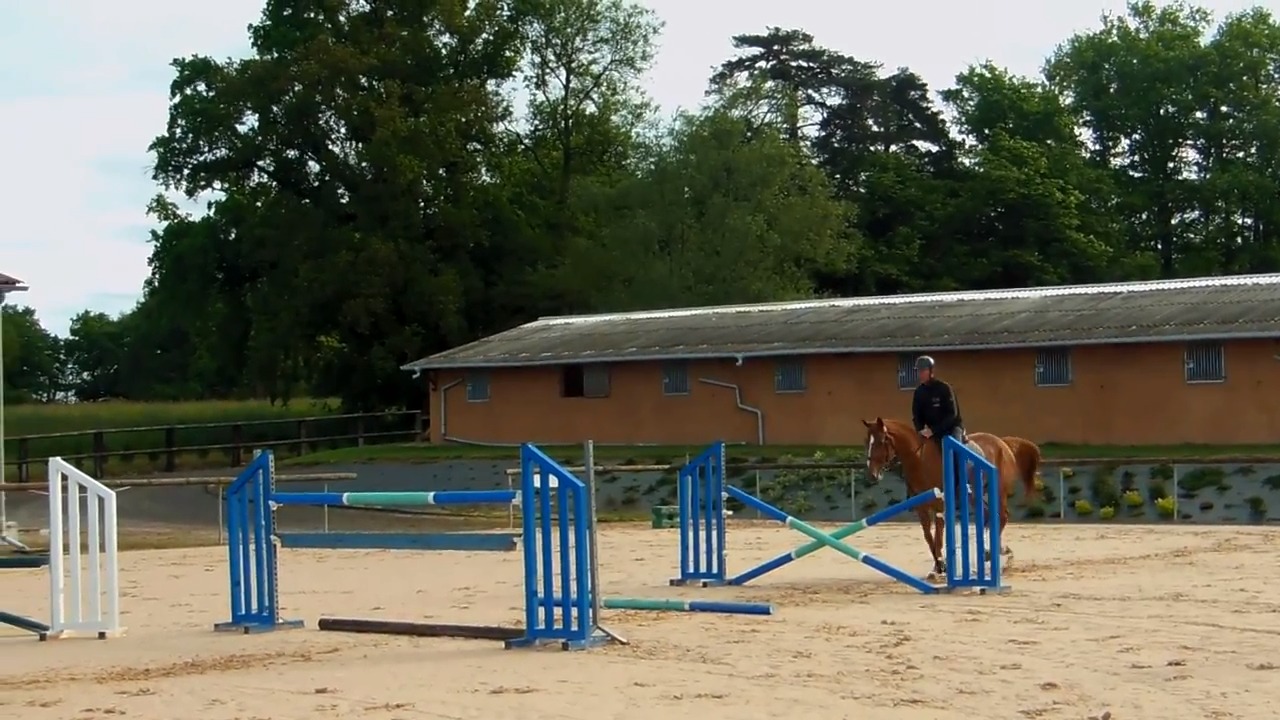 Matthieu Traglio - France - Showjumping | Watch video of Matthieu Traglio in action | Stableexpress showjumping videos online…
Read More
ZAFIRA
Indoctro x -, - Video - Horse Feed & Nutrition - ZAFIRA ridden by KENT FARRINGTON
Kent Desormeaux
Kent Desormeaux - USA - Jockey
Madison
Competed by Kent Farrington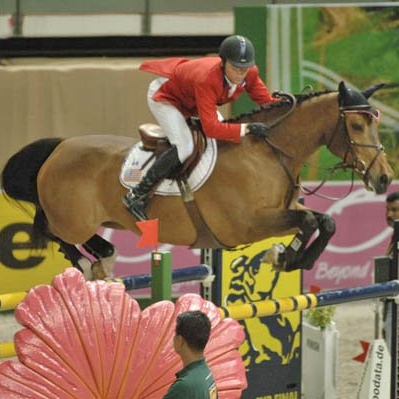 Ana Kent Gastambide
Ana Kent Gastambide - Uruguay
we've setup his web accounts and submitted them to over a dozen local business directories, optimized his site code to make it SE spider friendly, create and submitted sitemaps, submitted to various industry specific web directories, and have provided a competitive analysis and keyword/link development report.
Kent Gilmore
Kent Gilmore - USA
Versailles
Ronan
Competed by Kent Farrington