Jonathan Asselin
Canadian showjumper Jonathan Asselin has an impressive international competition record, horses competed by Jonathan Asselin includes Higher Heights, Showgirl and Makavoy. In 2000 Jonathan Asselin represented Canada at the Sydney olympics riding Spirit, together Jonathan & Spirit finished in individual 9th place. Below you can watch Jonathan Asselin in action at Spruce Meadows with Showgirl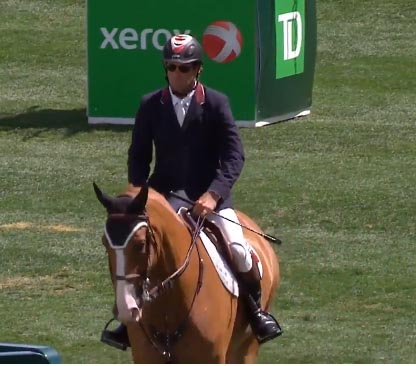 Website By Design has the expertise not only to design your website with all of the functionality you require, but also to provide Free Search Engine Optimisation with every Website Design. Birthdate: December 4, 1958
Hometown: Calgary, Alberta (originally from Montreal)
Horses: Rayana Chiara, 13-year-old mare owned by Attache Stables
Coolio, 14-year-old gelding owned by Attache Stables
Showgirl, 12-year-old French-bred mare owned by Attache Stables
Makavoy, 9-year-old Dutch-bred gelding owned by Attache Stables
Member of 2000 Olympic team
Alternate for 2008 Olympic team
Member of 2011 Pan American Games team
His son, Ben Asselin, and step-daughter, Kelly Koss, are also grand prix riders
2012 Grand Prix Season
Grand Prix Horse Placing Faults
$80,000 Grand Prix, W.E.F. Week 4, Wellington, Florida Showgirl 73rd 23
$32,000 W.E.F. Challenge Series, Round 5, Wellington, Florida Showgirl 44th 13
$32,000 1.5m Championship, W.E.F. Week 5, Wellington, Florida Showgirl 38th 8
$32,000 1.45m, W.E.F. Week 7, Wellington, Florida Showgirl 20th 1
$32,000 W.E.F. Challenge Series, Round 7, Wellington, Florida Showgirl 49th 9
$100,000 Grand Prix, W.E.F. Week 7, Wellington, Florida Showgirl DNF Ret
$32,000 1.45m, W.E.F. Week 9, Wellington, Florida Makavoy 32nd 4
$32,000 1.45m, W.E.F. Week 9, Wellington, Florida Showgirl 41st 8
$32,000 W.E.F. Challenge Series, Round 9, Wellington, Florida Showgirl 79th 17
$32,000 1.45m, W.E.F. Week 9, Wellington, Florida Makavoy 33rd 8
$32,000 1.5m Championship, W.E.F. Week 9, Wellington, Florida Makavoy 9th 1
$32,000 W.E.F. Challenge Series, Round 10, Wellington, Florida Showgirl 32nd 9
$32,000 W.E.F. Challenge Series, Round 10, Wellington, Florida Makavoy 41st 21
$32,000 1.5m Championship, W.E.F. Week 10, Wellington, Florida Makavoy 6th 4
$80,000 Grand Prix, W.E.F. Week 10, Wellington, Florida Showgirl 6th 2
$32,000 W.E.F. Challenge Series Round 12, Wellington, Florida Showgirl 39th 12
$500,000 Grand Prix, W.E.F. Week 12, Wellington, Florida Showgirl 34th 15
$50,000 Lexington Classic, Lexington, Kentucky Makavoy 13th 5
$75,000 Commonwealth Grand Prix, Lexington, Kentucky Makavoy 12th 8
$32,000 Thunderbird Show Park Classic, Langley, B.C. Showgirl 12th 0
$53,000 World Cup Qualifier, Thunderbird Show Park, Langley, B.C. Showgirl 5th 0
$32,000 Prairie Mines & Royalty Cup, 1.5m, Spruce Meadows National, Calgary Showgirl 19th 5
$200,000 CN Reliability World Cup Qualifier, Spruce Meadows National, Calgary Showgirl 30th 12
$200,000 CN Performance World Cup Qualifier, Spruce Meadows Continental, Calgary Showgirl 34th 21
$35,000 Sun Life 1.6m, Spruce Meadows North American, Calgary Showgirl 9th 1
$35,000 PWC Cup, 1.6m, Spruce Meadows North American, Calgary Showgirl 20th 9
$200,000 Queen Elizabeth II Cup, Spruce Meadows North American, Calgary (2 rounds) Showgirl 39th 14 - DNC
$140,000 Cenovus Energy Derby, Spruce Meadows North American, Calgary Showgirl 10th 9
2011 Grand Prix Season
Grand Prix Horse Placing Faults
$31,000 Rocky Mountain Grand Prix, Anderson Ranch, Calgary Lolita 26th 4
$31,000 Cymric Brae Grand Prix, Anderson Ranch, Calgary Makavoy 16th 4
$31,000 Enbridge Cup, 1.5m, Spruce Meadows National, Calgary Showgirl 23rd 5
$31,000 Prairie Mines Cup, 1.5m, Spruce Meadows National, Calgary Showgirl 6th 1
$31,000 Cargill Cup, 1.45m, Spruce Meadows Canada One, Calgary Showgirl 48th 4
$31,000 Talisman Energy Cup, 1.5m, Spruce Meadows Canada One, Calgary Showgirl DNF Elim
$31,000 West Canadian Cup, 1.45m, Spruce Meadows Canada One, Calgary Showgirl 29th 10
$31,000 Suncast Cup, 1.45m, Spruce Meadows North American, Calgary Makavoy 32nd 5
$31,000 Bantrel Cup, 1.5m, Spruce Meadows North American, Calgary Showgirl 8th 0
$35,000 D-Line Cup, 1.6m, Spruce Meadows North American, Calgary Showgirl 2nd 0
$31,000 Pepsi Challenge, 1.45m, Spruce Meadows North American, Calgary Makavoy 30th 4
$31,000 Open Jumper, Bromont, Quebec Makavoy 3rd 0
$31,000 Open Jumper, Bromont, Quebec Showgirl 5th 0
$60,000 World Cup Qualifier, Bromont, Quebec Showgirl 4th 4
$31,000 Open Jumper, Week II, Bromont Quebec Showgirl 8th 0
$31,000 Open Jumper, Week II, Bromont Quebec Makavoy 14th 4
$120,000 Bromont Grand Prix, Bromont, Quebec Showgirl 10th 8
$50,000 Dianne Tidball Legacy Grand Prix, Thunderbird Show Park, Langley, B.C. Makavoy 7th 0
$50,000 Dianne Tidball Legacy Grand Prix, Thunderbird Show Park, Langley, B.C. Showgirl 14th 5
50,000 Thunderbird Show Park Summer Grand Prix, Langley, B.C. Showgirl 6th 0
50,000 Thunderbird Show Park Summer Grand Prix, Langley, B.C. Makavoy 10th 4
$31,000 Friends of the Meadows Jumper, 1.45m, Champions Welcome, Spruce Meadows, Calgary Makavoy 8th 1
$31,000 Friends of the Meadows Jumper, 1.45m, Champions Welcome, Spruce Meadows, Calgary Showgirl 14th 5
$31,000 Akita Drilling Cup, 1.2-1.6m, Spruce Meadows Masters, Calgary Makavoy 10th 0
$31,000 Akita Drilling Cup, 1.2-1.6m, Spruce Meadows Masters, Calgary Showgirl 32nd 5
$50,000 Cana Cup, 1.3m-1.7m, Spruce Meadows Masters, Calgary Showgirl DNF Elim
$350,000 BMO Nations Cup, Spruce Meadows Masters, Calgary Showgirl 2nd 18 - 8
$31,000 Del Mar International Welcome Stake, Del Mar, California Showgirl 13th 4
$31,000 Del Mar International Welcome Stake, Del Mar, California Makavoy 27th 4
$50,000 World Cup Qualifier, Del Mar International, Del Mar, California Makavoy 5th 1
$50,000 World Cup Qualifier, Del Mar International, Del Mar, California Showgirl DNF Ret
Speed phase, Pan American Games, Guadalajara, Mexico* Showgirl 31st 6.10*
Nations Cup, Pan American Games, Guadalajara, Mexico Showgirl 4th 1 - 4
Individual Final, Pan American Games, Guadalajara, Mexico Showgirl 9th 1 - 5
Nations Cup, Buenos Aires, Argentina Makavoy 1st 8 - DNC
World Cup Qualifier, Buenos Aires, Argentina Makavoy 21st 9
*Scores in the speed phase of the Pan American Games are converted to a number equivalent to faults to be carried forward through the remaining competitions.
Jonathan Asselin Horses
      Luxgood
          - x - (- )
      Rayana Chiara
          - x - (- )
      Spirit
          - x - (- )
---
---
---
Jonathan Asselin Competition Results
22 - CDI 3* Wellington (USA), G.P.W Mista - 16/03/2008 - Rayana Chiara
---
5 - Del Mar National - Del Mar, CA, Surfside Grand Prix - 05/05/2005 - Luxgood
---
09 - Olympics, Team - 27/07/2000 - Spirit
---
15 - Olympics, Individual - 27/07/2000 - Spirit
---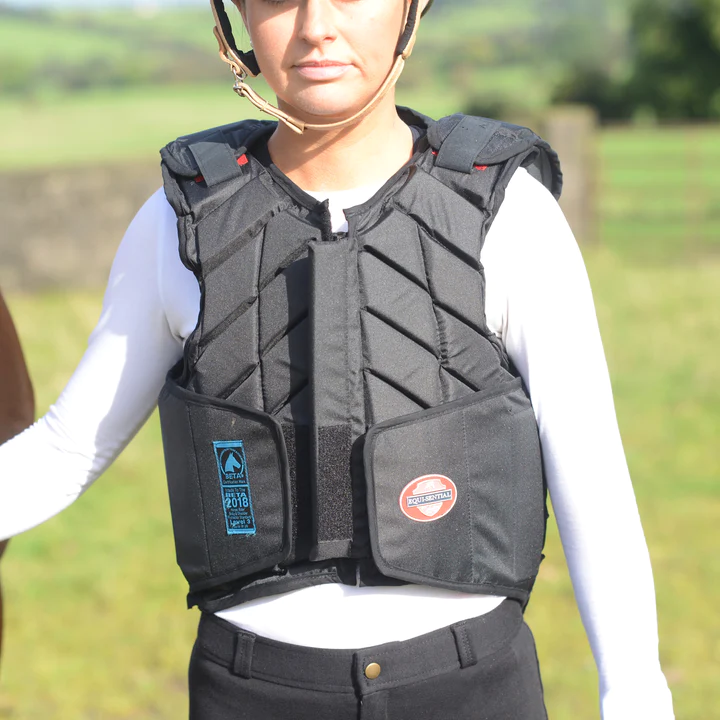 Ensure you have the best protection for riding, buy equestrian body protectors online with Stable Express. Stable Express Horse Riding Protection Gear…
Read More
Jonathan Dourcy
Jonathan Dourcy - Belgium - Showjumping
Granite Hill Farm (Jonathan Bradford, Owner and Trainer) - Chatsworth, California
We are a full service training barn offering exceptional training & meticulous care for you & your horse. Customized training and instruction per individual is the key to our riders' achieving their personal goals.
Our clients enjoy an energetic interactive experience & a personalized touch where safety is of the utmost importance. Our horses enjoy a non-aggressive approach to their learning since we pride ourselves in taking the time to understand them. Both enjoy the luxury and accommodations of a private facility owned by people who truly care about their well-being.
At Granite Hill Farm we strive to constantly be the very best, while providing a fun yet effective learning environment for all ages and levels of our horses and riders.
Address: 10871 Farralone Ave, Chatsworth California 91311
Main Mobile: 818 447 9982
Email Jonathan@GraniteHillFarms.com
Granite Hill Farm YouTube Page www.YouTube.com/HNTRRDR
Find us on Facebook! https://www.Facebook.com/GraniteHillFarm
Jonathan Bradford, Owner & Trainer
Jonathan was born and raised in Orange County California, and started riding at a very young age through the influence of his mother. As a junior, he worked for various local trainers as a working student. Jonathan did anything he could to learn and ride as much as possible, doing various jobs like braiding, grooming, bodyshaving and ring crew at horse shows in the Orange County and San Diego.
When Jonathan turned 18, he became one of the youngest to be approved to design courses by the Orange County Horse Show Association, after working and being taught to design courses by Mr. Joe Lombardo. With job offers from professionals in the area, Jonathan decided that same year to become a professional. Since doing so, Jonathan has had the opportunity to ride and work for some very respectable names in the business. With every new job and being beside some of the best, Jonathan was able to ride some of the best horses while learning some wonderful techniques.
In 2000, a successful sales business was formed at Coto de Caza Equestrian Center. In 2002, Jonathan began judging horse shows mainly in the Southern California region, and continues to do so. In 2004, Jonathan was named Varsity IEL Trainer of the year. Specializing in hunters, jumpers, equitation, young horses, problem horses, and ponies, he has built a reputation on taking exceptional care of the horses, building confidence in his students, and striving to be the very best by always learning and improving himself.
In 2008 Jonathan moved to Los Angeles expanding his territory, while completing his bachelors and pursuing his masters degrees in Business Marketing. Jonathan believes in keeping a positive attitude and having a love and appreciation for the horses. Jonathan tributes some of his methods and riding to the many professionals he has had the opportunity to come in contact with. He was fortunate enough to work closely with Victor Hugo-Vidal Jr. up until his passing, and remembers his teachings each and every day. Victor's enthusiasm for this sport will be difficult to replace and if just 10% of what Victor taught his students can be passed along to the next generation then we are doing our job in keeping the traditions of true horsemanship alive. Mary Morrison, whom Jonathan had worked for years prior, introduced Victor to Jonathan. Her support and friendship will always be appreciated. These professionals are some of many that saw his willingness to work hard and dedication to doing it the right way. Being given such great opportunities turned him into a well rounded professional.
Jonathan understands that in this sport your education never ends, and expresses that to his students. He is thankful to have such great people that continue to help and educate him to this day.
Luxgood
Jonathan Champion
Jonathan Champion is an event rider from Ireland, help us expand our rider profile of Jonathan Champion, please email us at riders@stableexpress.com
Jonathan Mathe
Jonathan Mathe is a showjumping rider from France, horses competed by Jonathan Mathe include Borman De Flavigny, Carati Des Sablieres & Davanti Des Sablieres.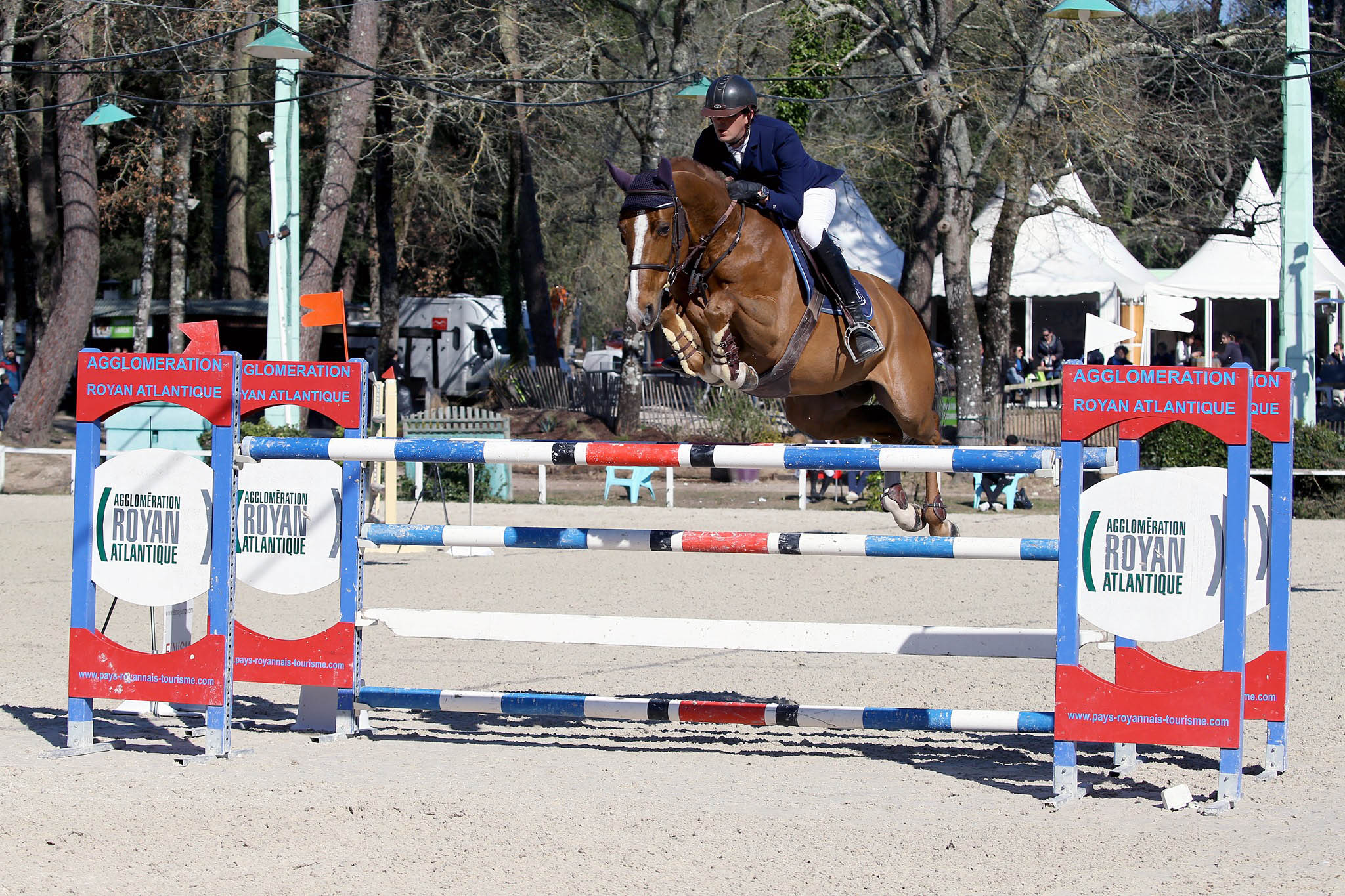 Jonathan Parrott
Jonathan Parrott is a showjumpin rider from the UK, Jonathan Parrott can provide an all round service for any equestrian, specialising particularly in young competition horses.
Don`t let this put you off contacting him if your equine friend is not young or competitive. Jonathan helps riders, owners and horses of all capabilities, age and type as you will see from browsing his site.
Services Available - Jonathan provides all round help - horses and ponies are taken for breaking and schooling. Horses are taken for sale on behalf of clients. Horses are taken for competing BSJA and Eventing at all levels for their owners.
Jonathan Millioud
Jonathan Millioud is a showjumping rider from Switzerland | Eventing Horses For Sale UK
Jonathan Chang
Jonathan Chang is an American eventer - Showjumpers For Sale UK
Jonathan Mc Collister
Jonathan Mc Collister is an equestrian from the USA who competes in the sport of horse vaulting
Jonathan Stuppia
Jonathan Stuppia is a showjumping rider from France | Jumping Horses For Sale UK
Calgary`s Jonathan Asselin Leads Jump Canada Series
Jonathan Asselin of Calgary, AB, has the lead with122.6 points at the half way mark in the national Jump Canada Series.
Asselin, 41, won the World Cup Qualifier at L`International Bromont show jumping tournament with Spirit of Xerox II, a 12-year-old Hannoverian gelding, to collect 46 points. Asselin, a resident rider for Spruce Meadows, was recently named the alternate to the 2000 Canadian Olympic Show Jumping Team.
In second is 1999 Pan American Games bronze medallist Jill Henselwood of Oxford Mills, ON. Henselwood, 37, gained 90 points for her second-place finish in the $100,000 Canadian Pacific World Cup Qualifier at Spruce Meadows in June with Toyzrus, Juniper Farms Ltd.'s 10-year-old mare.
Three of the country`s top young women riders make up the next three positions. Amy Millar of Perth, ON, is third with Manhattan, an 11-year-old Dutch Warmblood gelding owned by Millar Brooke Farm Ltd. The 23-year-old earned 45 points for her top ten finish in the $100,000 Canadian Pacific World Cup Qualifier at Spruce Meadows National tournament.
Ainsley Vince, 23, sits fourth with Catch 22, a Dutch Warmblood gelding owned by Trinity Farms, helped by 31.05 points gained for her fifth place finish at L`International Bromont.
Rounding out the top five is 19-year-old Frankie Chesler of Orangeville, ON. Chelser and the 11-year-old Hannoverian mare Ravenna Z, owned by Sher-Al Farms, placed fifth in the first competition of the Jump Canada Series, the Grand Prix at the Caledon National Horse Show on May 22.
The Jump Canada Series has proven successful in providing a national jumper circuit with high standards of competition across the country. The current standings are calculated using the best six results plus the final event of the series, the Audi Quattro World Cup Qualifier held November 8 at the Royal Horse Show in Toronto, ON. The prestigious Jump
Canada trophy, generously donated by Barbara Anderson of Alberta, will be awarded to the Series winner at the Royal Horse Show.
Current Jump Canada Series Standings
Rider / Hometown/ Horse / Current Points
1. Jonathan Asselin Calgary, AB Spirit of Xerox II 122.6
2. Jill Henselwood Oxford Mills, ON Toyzrus 110.65
3. Amy Millar Perth, ON Manhattan 66.3
4. Ainsley Vince Milton, ON Catch 22 57.7
5. Frankie Chesler Orangeville, ON Ravenna Z 49.6
Jonathan Silfver
Jonathan Silfver is an event rider from Finland who competed internationally with his stallion Gril. If you can help grow the Stableexpress website and wish to contribute please email us at info@stableexpress.com
My Sort Of Loan
- When looking at buying a new horsebox on finance it is recommended to get a copy of your credit report before you start the horsebox loan application process. This will help ensure that you will get the lowest rate possible on your horsebox finance. By getting their credit report, consumers have saved thousands on their horsebox loan.
Jonathan Creswell
Jonathan Creswell - Ireland
Jonathan Tirard
Jonathan Tirard - France
Jonathan Buxton
Jonathan Buxton -
Jonathan Clarke
Jonathan Clarke - UK - Eventing
Jonathan Hagan
Jonathan Hagan is an event rider from Ireland, horses competed by Jonathan Hagan Aim High, Herbst Acapella and Carneyhaugh Conquistador.
Jonathan Dejean
Jonathan Dejean is a showjumping rider from France
Jonathan Clibborn
Jonathan Clibborn is an eventer from Ireland with an international competition record with his horse SPRING OSCAR with whom she he had so much success with.
Jonathan Johnston
Jonathan Johnston is an Endurance rider from Guam
Jonathan Elliott
Jonathan Elliott is a event rider from the USA, based in Washington at Aspen farm with his wife Suzy Elliott.
Jonathan Wentz
Jonathan Wentz is a showjumping rider from the USA who represented his country at the para olympics. Jonathan Wentz was born with cerebral palsy and began riding as part of his physio therapy, Wentz sadly passed away in 2012 at the age of 21. Below you can watch Jonathan Wentz representing his nation at the 2010 WEG Para Dressage Freestyle .
Jonathan Chapman
Jonathan Chapman - British Eventing Stepping Stones Training at Tweseldown
Jonathan Leonard
Jonathan Leonard is a showjumping rider from Belgium, horses competed by Jonathan Leonard include LOUIS VAN BAUBLO & QUITTO DU BOIS MADAME Z
Jonathan Vialettes
Jonathan Vialettes is an endurance rider from France | Eventing Horses For Sale Texas
Jonathan Ciardelli
Jonathan Ciardelli - Italy - Showjumping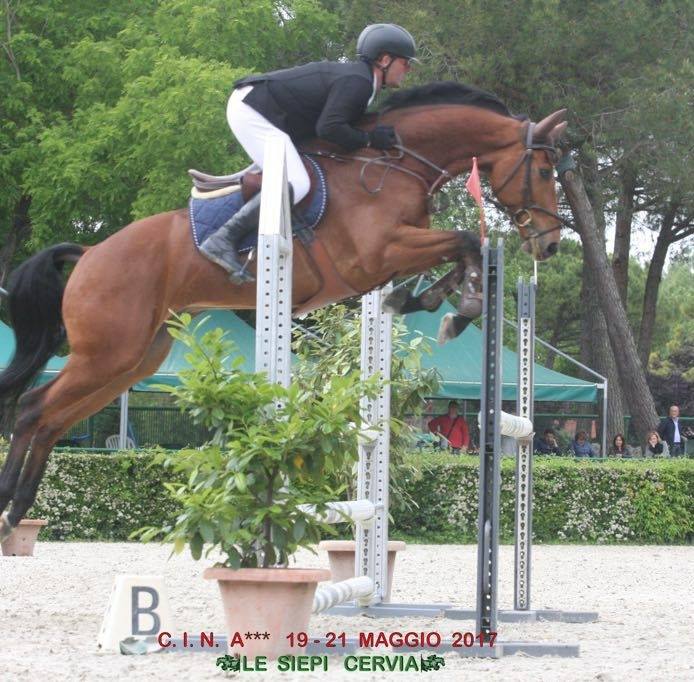 Event Horses For Sale UK
Jonathan Corrigan
Jonathan Corrigan - Ireland - Showjumping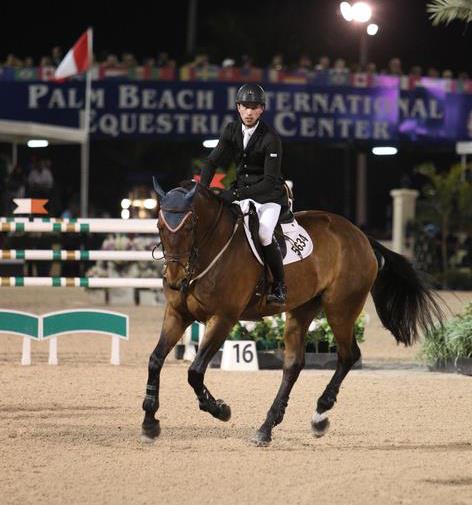 Jonathan Engelbrecht
Jonathan Engelbrecht is an endurance rider from South Africa : Endurance Riding Website
Jonathan Millar
Jonathan Millar is a key member of the Canadian show jumping team, Jonathan Millar comes from a leading showjumping family as the son of Ian Millar the most decorated showjumping rider who competed under the flag of Canada. Below you can watch Jonathan Millar in action competing at Spruce Meadows with Contino 14.
Jonathan Ford
Jonathan Ford is an event rider from the UK - Eventing Website
Jonathan Mclean
Jonathan Mclean is an event rider from Australia | Eventing Horses For Sale
Jonathan Rebreyend
Jonathan Rebreyend is a showjumping rider from France, below you can watch Jonathan Rebreyend in action.
Jonathan Morera
Jonathan Morera is an endurance rider from Spain
Jonathan Timberlake
Jonathan Timberlake is a reining rider from the USA | Eventing Horse For Sale
Jonathan Ketzler
Jonathan Ketzler is an event rider from the USA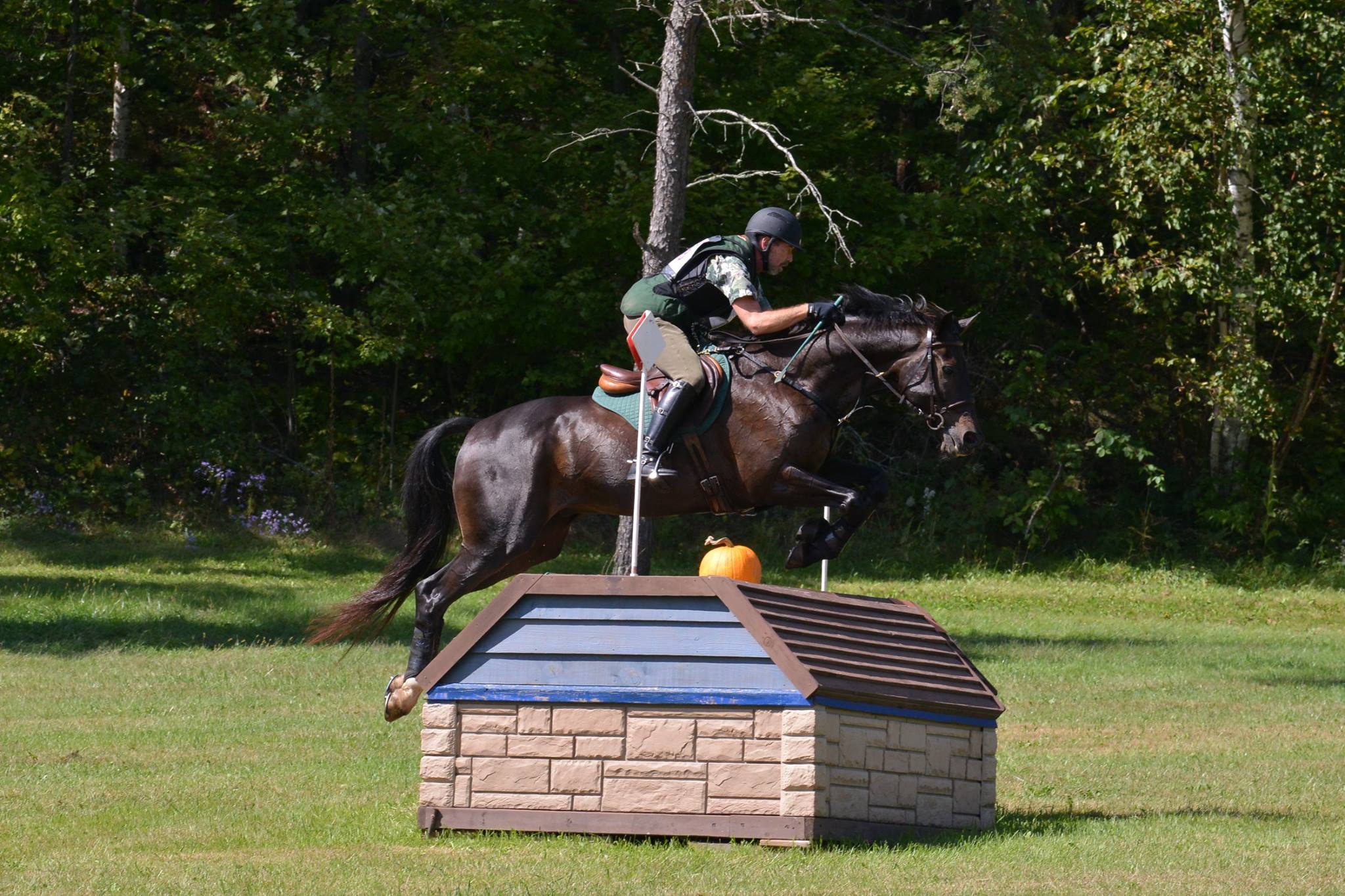 Jonathan Kennedy
Jonathan Kennedy - USA - Eventing
Jonathan Egmore
Jonathan Egmore - Showjumping
Jonathan Egmore Horses
- Colorado VI (sired by Alme)
---
02 - The College E C BSJA Premier Show, Scope 1.25 M Open - 21/01/2001 - Colorado VI
---
Jonathan Safdeye
Jonathan Safdeye is a showjumping rider from Columbia | Eventing Stallions
Jonathan Gauthier
Besides the numerous walk and trot classes I participated in as a kid, the training obsession didn`t really hit me until after high school when I moved to North Carolina and was really around the whole scene again. After about 3 years of working for my father, trying to cover every aspect of running a horse training facility, learning a solid training program plus computer programming and graphic design schooling, I really felt comfortable in both areas and a decision had to be made between two passions. One that will probably make me very decent money but keep me sitting around all day or one the one that will make me travel the world meeting people and most importantly, helping others in need in a way only few people can. My final choice is pretty obvious at this point.
With two very respectable horsemans for parents, I really felt comfortable being around horses and felt my horsemanship skills were strong enough for me to feel I could bring something to the industry. If this is what I was going to do for the rest of my life, I wanted to cast a distinct shadow and be somebody. So far, not one day goes by I don`t thank god for giving me this opportunity. I have confidently walked through each door either my family of destiny opened for me to then leave my own foot steps on the road to success. Don`t get me wrong though, I stepped in many moving sand traps and hit many walls face first but none of it came even close to stopping me. My father`s foot steps, which many people tend to think made it easier for me, are no walk in the park to follow. They sometimes climb over walls I donâ`t even see the top of or step over obstacles that seem impossible to cross. But I think it is ma ability to step back, analyse logical options, accept the help around me and my perseverance, that led me here today. And by here I mean on my own path, my own quest to earn the respect and trust of anyone I come across and to become a role model of my own.
Now at 25 years old, my resume still stands shy of my personnal set goals, but it is what fuels my motivation along with the dreams I intend to realise. Like most trainers, I have my own little trophy room of limited, intermediate and open bronye trophies. Weahter it was at a local show or at some big event, I am very proud of each one of them. Although empty at the moment, shelves are dust free and ready for major NRHA Event Championship bronzes. With at least 25 years of hard trying still to come, I sincerely intend to run out of shelveboards.
My most precious and recent achievements, were not rewarded by any trophies though, but mostly by the most rewarding prize of all, the self satisfaction of meeting most importantly my own but also someone's expectations. Successes only rewarded by someones two thumbs up. By this I mean; numerous successful clinics, coaching, such as coaching France at the 2006 World Games, etc …
I gave my first clinic in Israel in 2003. I was more nervous than the first time I showed in Oklahoma. But it went well enough for them to call me back, either to go show overthere, send kids over to help and learn from me or buy some horses from us so this marked my first step overseas as a successful encounter. This then led to many other successful clinics in different other countries. I really try to bring a different approach to people attending the clinics. I have a good philosophy about horses and and very good "feel" and I try really hard to pass it on when I teach. I am convinced that it is why people have been satisfied so far. I made them feel the problem they had and then made them feel what they are looking for. Most exercises other trainers use on their horses are all as efficient to me if you know what you are looking for. In funny words, I don't teach them when to jerk, hold, bend or spur but rather when to stop reward.
A little background on my show career so far. I have quite a few funny anectodes about my initiation to the show ring but I'm only going to share one or two because these are the ones that really brought me the confidence I needed to improve. My first trip to oklahoma. I remember my father telling me my first experience in OKC was not going to be in the show pen but rather in the warm-up pen. Instead of a 3 year old to show, I got a 2 year old to sell. I was a little disapointed at first but I was wrong to be. The program I had to learn and stick to to bring this colt to the NRHA Sale was as filled with ups and downs and technicalities just like a 3 year old program and it tought me a lot. First I had to get the colt accepted in the sale, and that wasn't so easy since he wasn't quite "sale material" breeding wise but he was very talented though. Then a few weeks before leaving for Oklahoma, I had to make a second video, but this one for everyone to look at during sale days. Then, riding the colt twice a day for potential buyers and finaly, the presentation the morning of Finals day. This colt sold for $33,000 and made the NRHA Open Futurity Finals the following year. I then bought his mother the month after and kept getting awesome offspring every year since then. This story really hooked me onto that sale thing and I sold many two year olds for above the $30,000 at the sale almost every year since then.
Another situation I didn't really appreciate at first happened in my early show career as an Open rider. We were going to the first show of the year and I had my eyes on a few horses I could probably show. That didn't happen. Instead, there was this 4 year old mare my dad had shown at the Futurity the year before. Believe me, that didn't mean anything, because that mare was a real nut case. Turn and stop was all she could do well if she wasn't shaking hear head doing it. She had been loped around ever since the Futurity by assistants, and still, lope around is a big word since she was hell to lope, had a huge motor, no face and no steering. He didn't tell me I had to show her, simply asked me if I wanted to. He completely understood my "hell no" after I tried her out and couldn't even lope a circle. But then I thought, he showed that thing in OKC and managed to mark a 218 and a 214.5, I can at least give it a try. I went on to score some 72 with her. Even beat the good ones I wanted to show at first. That simply tought me that the only time you stop moving forward is the time you stop trying. It also gave me a lot of confidence and self-satisfaction and tought me how to show. So basically, I am very glad I accepted and tried to repeat this success over and over, never turning down a show opportunity because whatever the outcome, I learn a lot.
At the 2001 USET in Gladstone, Canada asked me if I would be Chef D'equipe. Not really knowing what that represented at the time, I took the job. It was my first time at an FEI Event and I had to take care of four top riders when at that time, I still couldn't really take care of my self. Wether I did a good job or not, they never told me. But it sure was a great opportunity for me to be around those guys and admire professionalism and horsemanship at its best. It was also great to stand by the Team when they accepted the silver medal. A little public imaging never hurts one's career.
Back on the ranch, my father trusted me with an average of 20 horses to manage and I always had an easy time finding help. Actually, wether I tought them in a clinic or my mother refered them to me, I always had from 1 to 4 helpers. My dad never really agreed with that but he had to admit that, the more people I had with me, the more I had to explain my program to them the better they rode. It should have keeped my focus off my horses but for some reason, it didn't. The more people I had around me listening to me talking while riding, the better my horses got. I guess always explaining what I was doing really kept everything very clear in my head and it was even helping me understand things better. The more I explained and demonstrated to them, the more I even understood it my self. So with that in mind, I always try to keep people around me when I train, or go and give lessons and clinics and such… It keeps me fresh and learning I guess.
After six great years with my dad, an opportunity presented itself for me to go to France. Only for a month was the original plan. Well, that led me to be the 2006 National Trainer of the French Team at the World Equestrian Games in Aachen, Germany. What an experience. I didn`t get to work with the team so much previously to the event but we had a great week of preparation at the same place team canada was preparing. Needless to say I really learned a lot from this experience. I really got a kick from this experience and realised that to be a team leader, you must posess many qualities. I felt very confortable through the good and bad times of this journey and we all came out of this a big step ahead.
This coach thing which kept me in France for more than half a year lead me to the German Futurity where I met my wife. I really like Europe. I was going to stay one way or the other. I had it all planned out. Eifel Gold Ranch, the place where Team Canada and Team France trained for the WEG, was where I wanted to be. An amazing facility managed by great people with a crop of some of the best breedings in the industry. There was no question about it until... My wonderfull wife came along. She suggested to me Hilltop Ranch, as it was looking for a trainer. Well, I liked the place, loved the girl and will learn to like Germany as well. From that time on, I haven`t regreted one minute my decision for I am now a very happy husband and the trainer of many great horses. One successful year at Hilltop led me to this awesome facility, Reitensportanlage Vaterstetten. I got that chance to ride some very nice horses during my first year in Germany. I won my first 2 trophy classes aboard great horses that ave thought me a lot. It also led me to be the 2006 National Trainer of Danemark at the European Championships In Mooslargue, France. This was also a great experience for me, these people have the heart for it and that makes a big part of my job really easy.
Jonathan Willis
Jonathan Willis is a showjumping rider from the UK - Hunter Jumper Horses For Sale
Jonathan Conte
Jonathan Conte is an endurance rider from France, horses competed by Jonathan Conte includes Amgana, Llorca De Garrigues & Paris.
Jonathan Chabrol
Jonathan Chabrol - France - Showjumping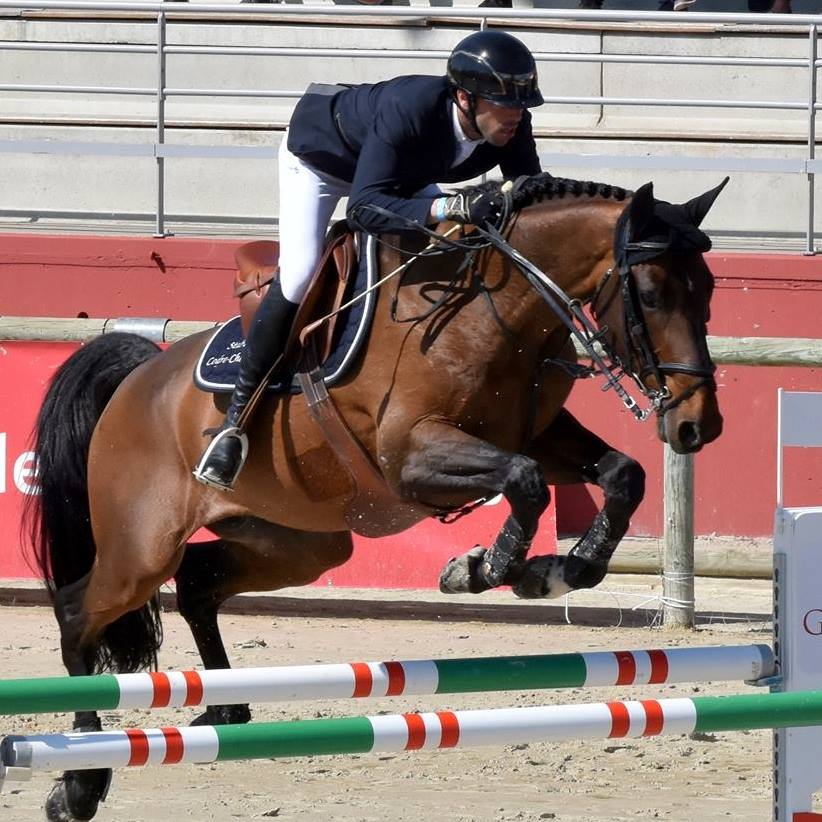 Jonathan Hodge
Jonathan Hodge is a British event rider
Jonathan Lea
Jonathan Lea is a British showjumping rider
Emma Jonathan
Emma Jonathan is an event rider from the UK | Eventing Horses For Sale