Interesting Facts About Trigger, The Famous Horse Of Roy Rogers
| | | |
| --- | --- | --- |
| | | Interesting Facts About Trigger, The Famous Horse Of Roy Rogers |
Roy Rogers was one of the biggest household names during the 1940s and 50s, but his horse Trigger was just as big a star and is still remembered today. Here are some interesting information and facts about the famous palomino stallion.
Trigger Was Not His Original Name
Originally Trigger was named Golden Cloud, Roy first rode Golden Cloud when he was brought in for him to try for a role in `Under Western Stars`. Roy Rogers instantly fell in love with his excellent attitude and intelligence. While filming `Under Western Stars` fellow actor Smiley Burnette told Rogers, `Roy, as quick as that horse of yours is, you ought to call him Trigger.` The name Trigger stuck and would become famous all around the world.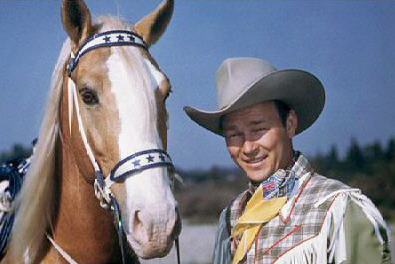 Roy Rogers Purchased Triger For $2,500
When Under Western Stars was released Roy quickly realised that the real star of the show was Trigger and Rogers set out to purchase him so they could feature in more shows and films together. Rogers would pay $2,500 (approximately $30,000 today) to his owner Clyde Hudkins, Rogers went on to say that purchasing Trigger was `for sure and certain the best $2,500 I have ever spent.`
Trigger was a Thoroughbred Cross
Trigger was born on July 4, 1934 in San Diego, California, he was sired by a thoroughbred stallion out of a palomino mare with unknown breeding, thought to be a Quarter horse cross. Triger himself stood 15.3hh.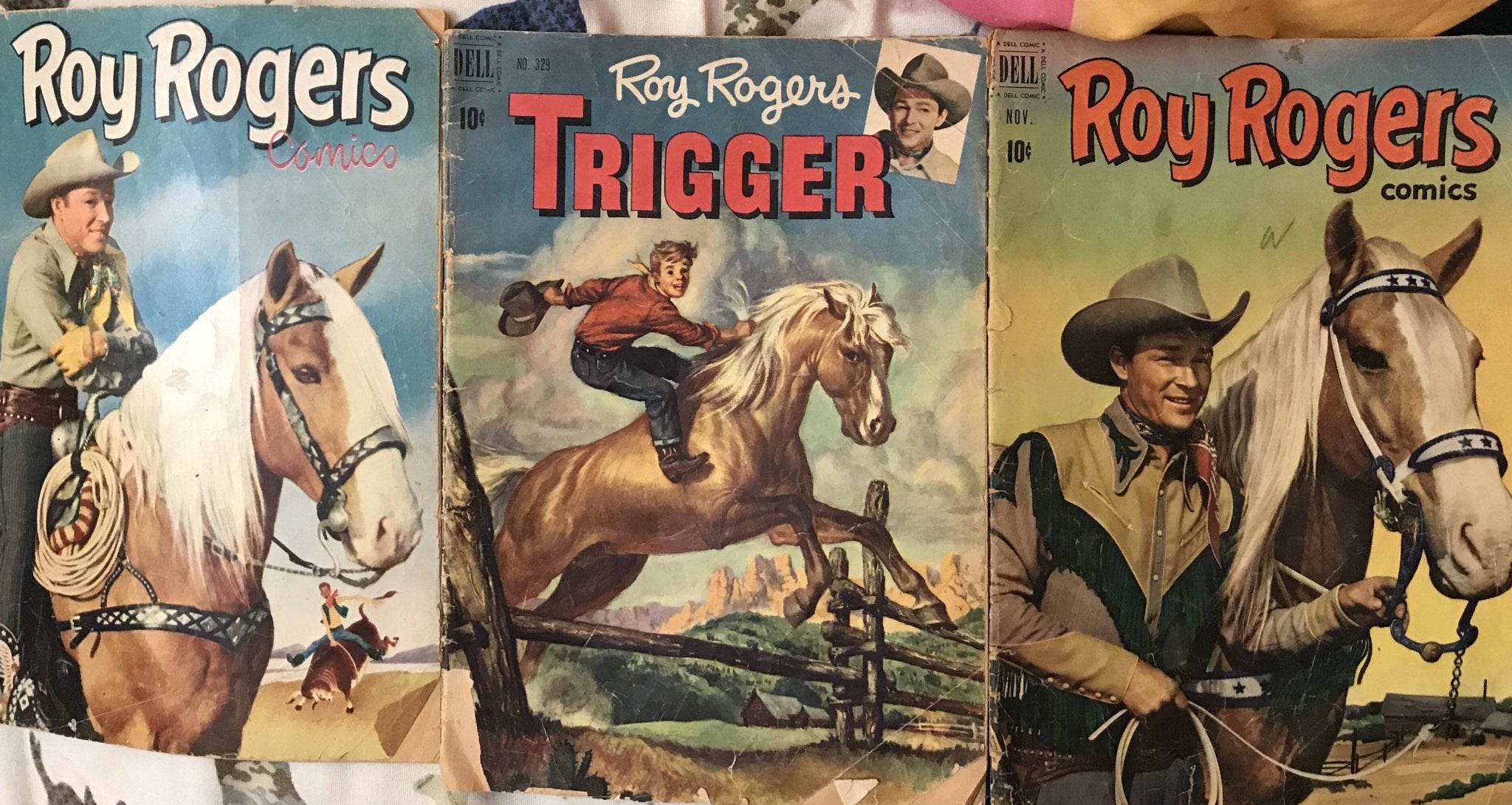 Trigger was the `smartest horse in movies`
Trigger was trained by famous Hollywood horseman Glenn Randall who would refer to Trigger as the `smartest horse in movies`. Trigger was most well known for his vertical rear, but he had over 100 other tricks, including being able to walk on his hind legs for upto 50 feet.
Trigger Was One Of The Most Famous Horses Of All Time
His fame has lasted over 70 years and he is remembered fondly by millions around the world, Trigger appeared in 100 TV show and 88 movies and in most cases his stole the show.
Trigger Didn`t Do All His Own Stunts
Trigger had backup and stunt horses who would stand in for Trigger both in feature films as well as some personal appearances, these backup horses include Little Trigger and Allen`s Golden Zephyr. Little Trigger was highly trained and was slightly taller and stockier than Trigger, he would stand in for many of Triggers more dangerous stunts. Allen`s Golden Zephyr was a Tennessee walking horse and did mostly personal appearances, he would go on to be a popular breeding stallion, standing at stud.
Trigger Never Had Any Offspring
Trigger was a stallion but Roy Rogers never chose to use him as a breeding stallion, Rogers was worried he would lose his sweet disposition and focus for work. Trigger made many personal appearance and would regularly interact with the public including visiting children in hospitals and shelters. When he did big arena events Rogers would often hold Trigger outside the arena allowing children not lucky enough to have a ticket to see and meet Trigger.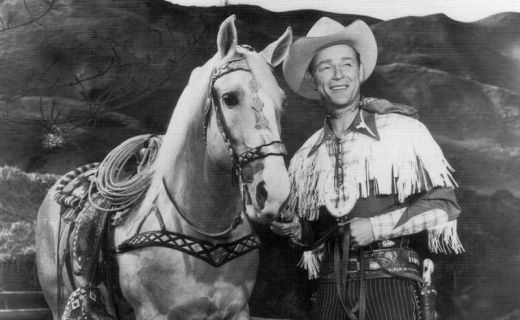 Trigger Lived to 30 Years Of Age
Trigger passed away in 1965 at the age of 30, Trigger would live out his retirement with Roy Roger in Apple Valley, California. At the time of his death Trigger was still so famous he was the star of his own comic book series.
Trigger Was Stuffed & Mounted
Upon his passing Trigger was preserved, stuffed and mounted in a rearing pose which he was so well known for, he was put on display at the Roy Rogers and Dale Evans Museum in Apple Valley, California, which would receive over 200,000 visitors a year. When the museum was moved to Branson, Missouri Trigger was moved along with the other pieces. The museum closed in 2009 and items were sold off in auction, Trigger`s remains were sold to television channel RFD-TV for $266,500.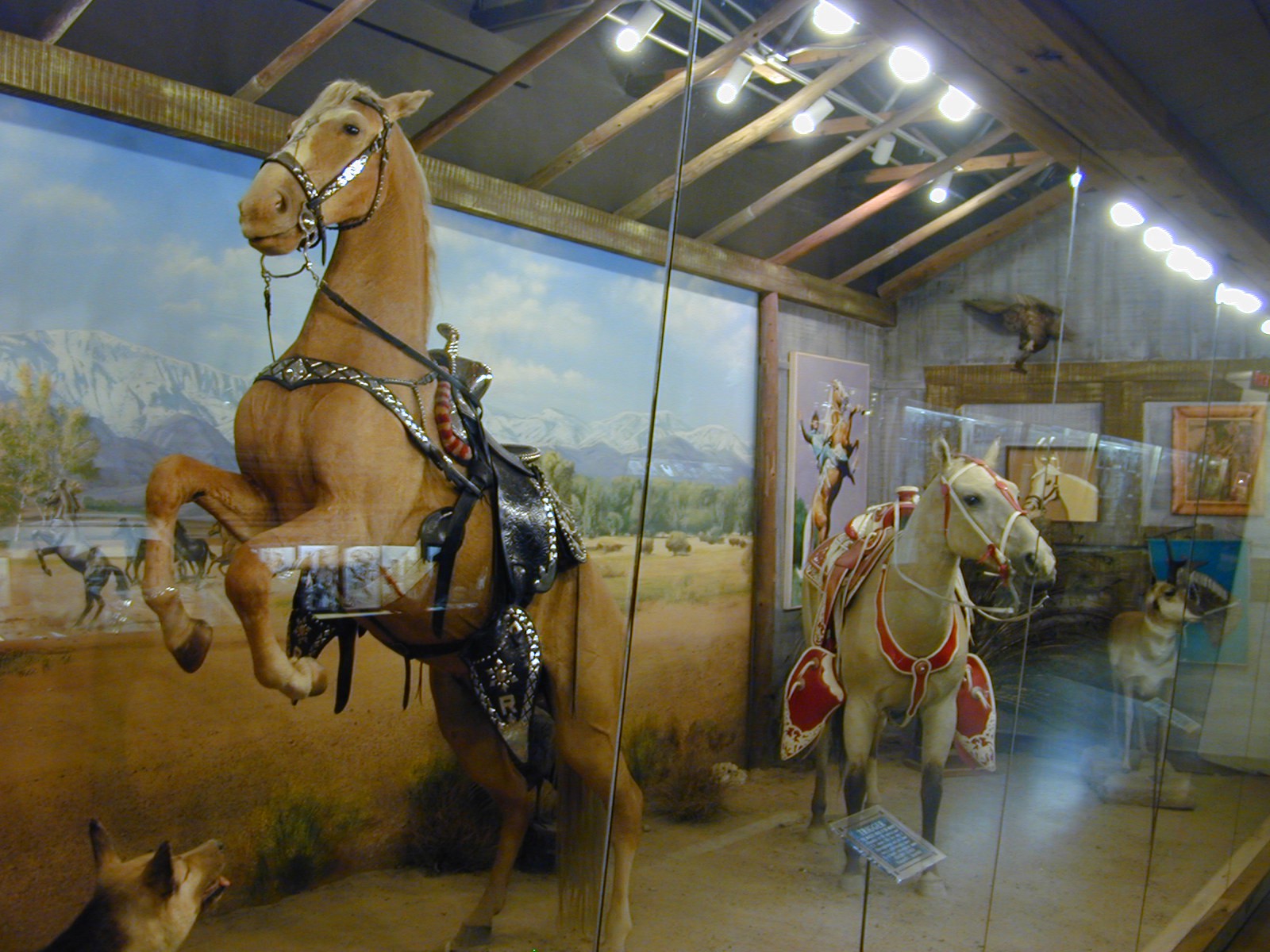 The famous Roy Rogers and Trigger with a Polio Victim in Pittsburgh in the early 50s when Polio was Rampant in the U.S.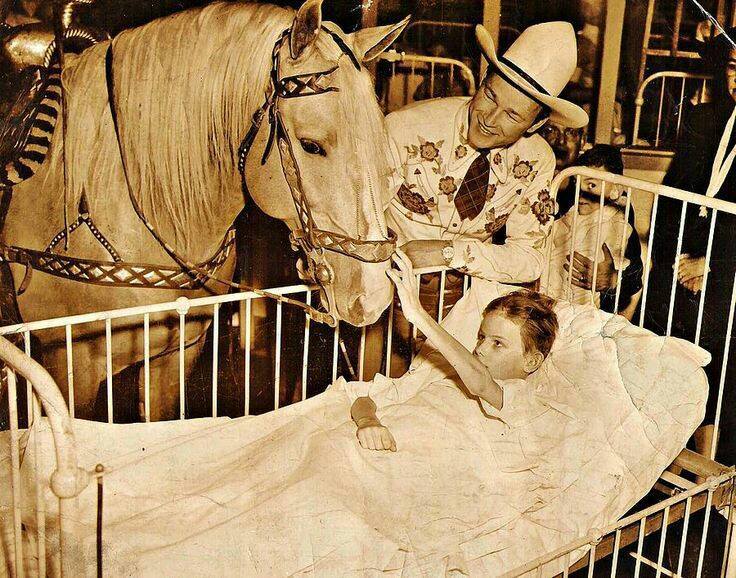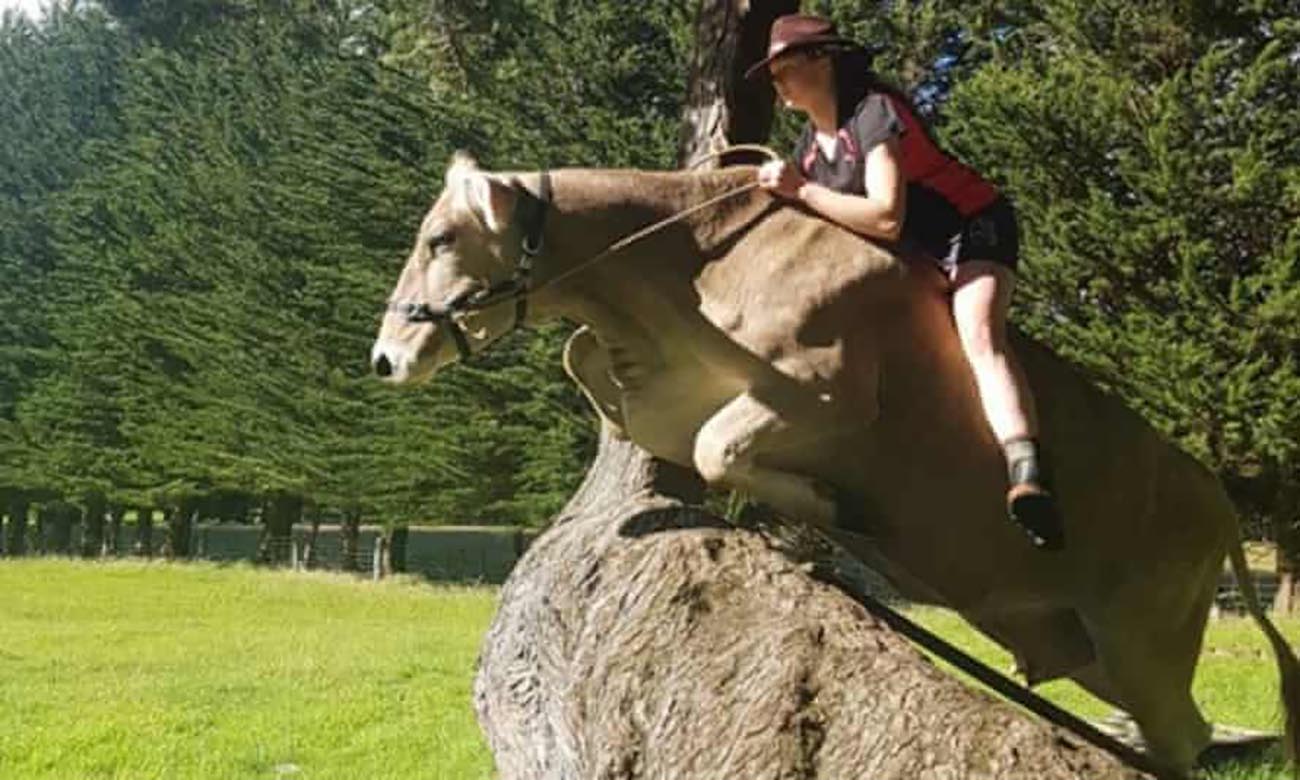 Watch video of Hannah Simpson and her show jumping cow Lilac, read the story of the girl from New Zealand and her unique bond. Lilac The Jumping Cow @Hannah Simpson…
Read More