Icons Image
Imported to the UK from Germany, Icons Image is a Skewbald Tobiano stallion, sired by Icon (Ico ex St.Pr.St.Windspiel) out of the mare Harmonie XXVIII. Icons Image is a stallion with excellent movement and a great temperament. Icons Image is a fantastic choice of breeding stallion for showjumping, dressage and eventing.
Address: Fox Folly Farm, Coxwold, York, North Yorkshire
Telephone: 01347 868478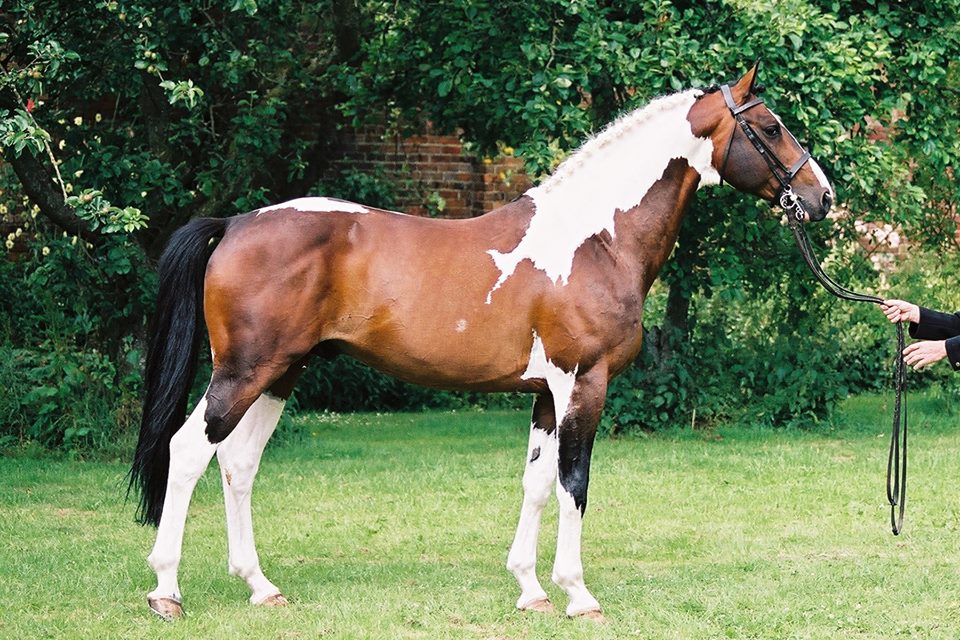 Bred in Germany, this stunning horse has everything. Straight movement, elastic paces , fantastic temperament, and throwing county level youngstock. His sire is Icon , a grand prix stallion who was sired by Ico. Dams line is Trakener, including the classic lines of Index, Magnet and Pregel. Now winning Elementary dressage , proving extremely tainable and willing. Has spectacular jumping ability
With limited outings , Icons Image now performing at Elementary level - winning and getting points every time. Limited showing , but successful every time. Reserve Champion at BWBS grading in 2002, themost stringent stallion grading in the UK.
Youngstock are stunning movers , with straight limbs and elastic paces. Winning show classes , and sure to prove themselves in competitions - especially dressage and jumping. High percentage are coloured , and all are of a sports horse stamp.