IPS Krack C
IPS Krack C is one of the worlds leading dressage stallions, sired by Flemmingh, competed by Anky Van Grunsven who is one of the worlds leading riders. Below you can watch Anky van Grunsven and Krack C in a dressage demo at Spruce Meadows. Together with Anky, IPS Krack C won numerous grand prix`s and represented Holland at the 2002 world equestrian games the pair finished in 11th place in the individual competition.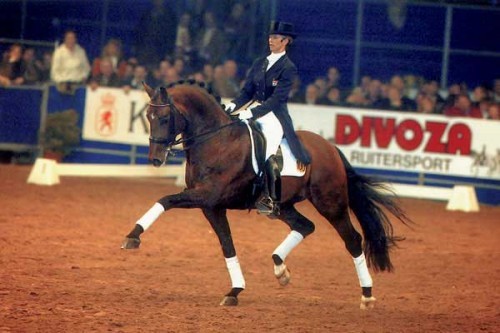 IPS Krack C - Flemmingh x Gicara II
Veistrade
- Veistrade is a daughter of the successful dressage stallion Krack C (Flemmingh). Under Anky v Grunsven Krack C claimed a series of victories at nationaal and Grand Prix level. On the dam`s side the line goes back via showjumping progenitors Ramiro Z and Amor to the `kroon preferent` awarded mare Fastrade (Wachtmeester). The (inter)national showjumping horses Bollvorm's Vivaldi (Voltaire) under Jos Lansink and Lester (Transvaal) under Sander van Laar are also direct descendants of Fastrade. Further down in the dam`s line we find a sister of the influential `keur` awarded stallion Helmar (Baronet).
Varanja
(Krack C x Wanderbursch II) - Krack C is without doubt the most successful product of his sire Flemmingh. Under Edward Gal Krack C claimed a series of victories at national and Grand Prix level. Dam`s sire Wanderbursch I (Wanderer) belongs to the most successful sport horse suppliers in Hanoverian breeding. In the third generation we find the Oldenburg stallion Ramino (Ramiro Z) who is also known as dam`s sire of the famous dressage stallions Diamond Hit and Sandro Hit. This Hanoverian family also produced the stallions Lukull (Lugano I), Laskan (Lugano I) and Gibraltar (Graf Douglas).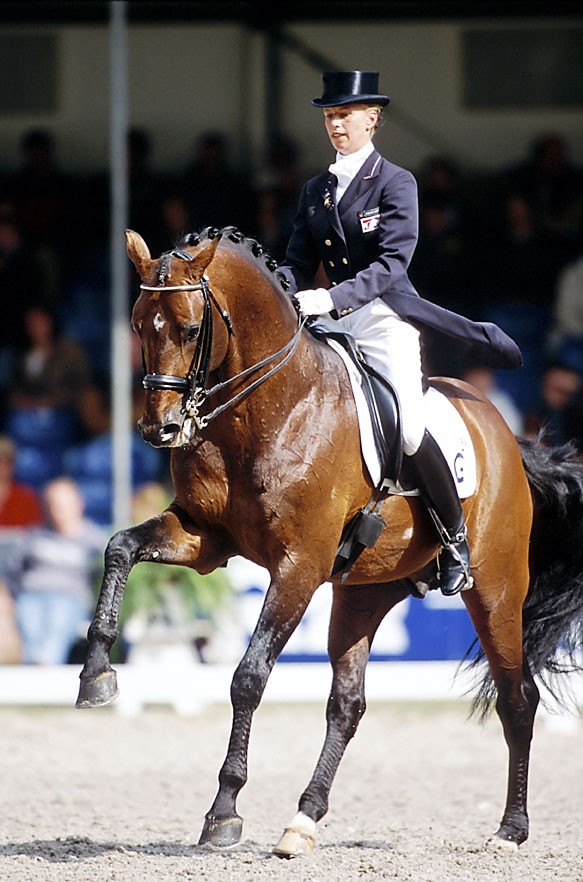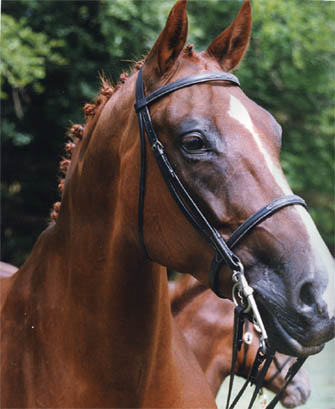 Horses for sale, from foals to international sport horses, happy hackers to race horses find a horse suited to your needs on stableexpress classifieds…
Read More
Tadorijke

IPS Krack C x Gadorijke, -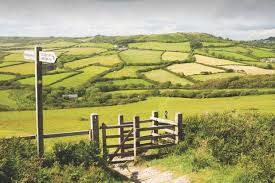 Jonatan Rivera Iriarte

Jonatan Rivera Iriarte - UAE - Endurance Rider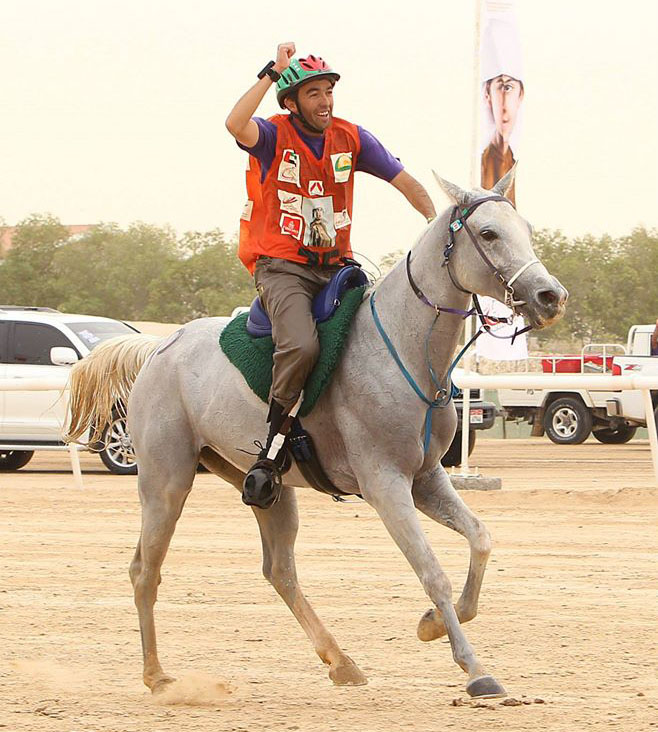 Pandoer

Sired by IPS Krack C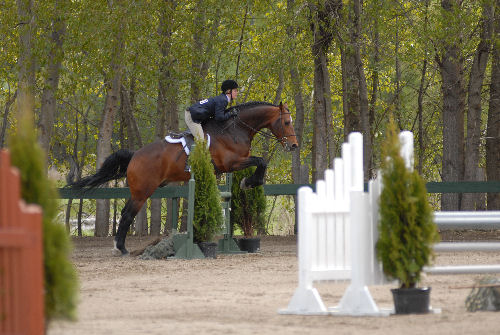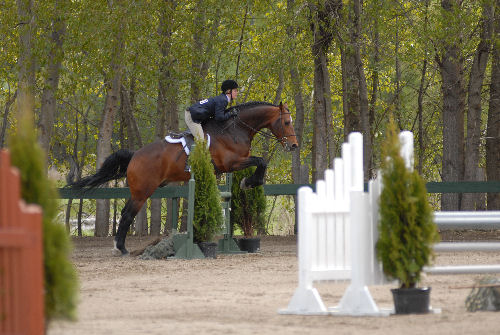 Baptiste Gauthier

Baptiste Gauthier - France - Showjumping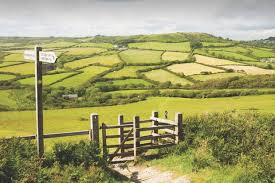 José Herrero

José Herrero - Spain
José Herrero
Horse Rider
José Herrero Horses
      AlĂ­
---
José Herrero Competition Results
01 - Barcelona, Grand Prix - 15/06/1924 - AlĂ­
---
Nicholas Nuttall

Nicholas Nuttall - UK - Polo Player
Chrystelle Rochet

Chrystelle Rochet - France - Showjumping
Vivaldi (Dressage Stallion)

IPS Krack C x -, - Dressage Horses International, competed by Hans Peter Minderhoud