Horses Healing Veterans of Central Illinois
Horses Healing Veterans of Central Illinois (HHVCI) is a non-profit organization dedicated to providing quality personal growth and healing programs, to Veterans who are suffering from Post-Traumatic Stress Disorder, Depression and Anxiety utilizing Equine Assisted Therapy. After coming back from deployment, war Veterans and their families can often feel a `disconnect` from their life.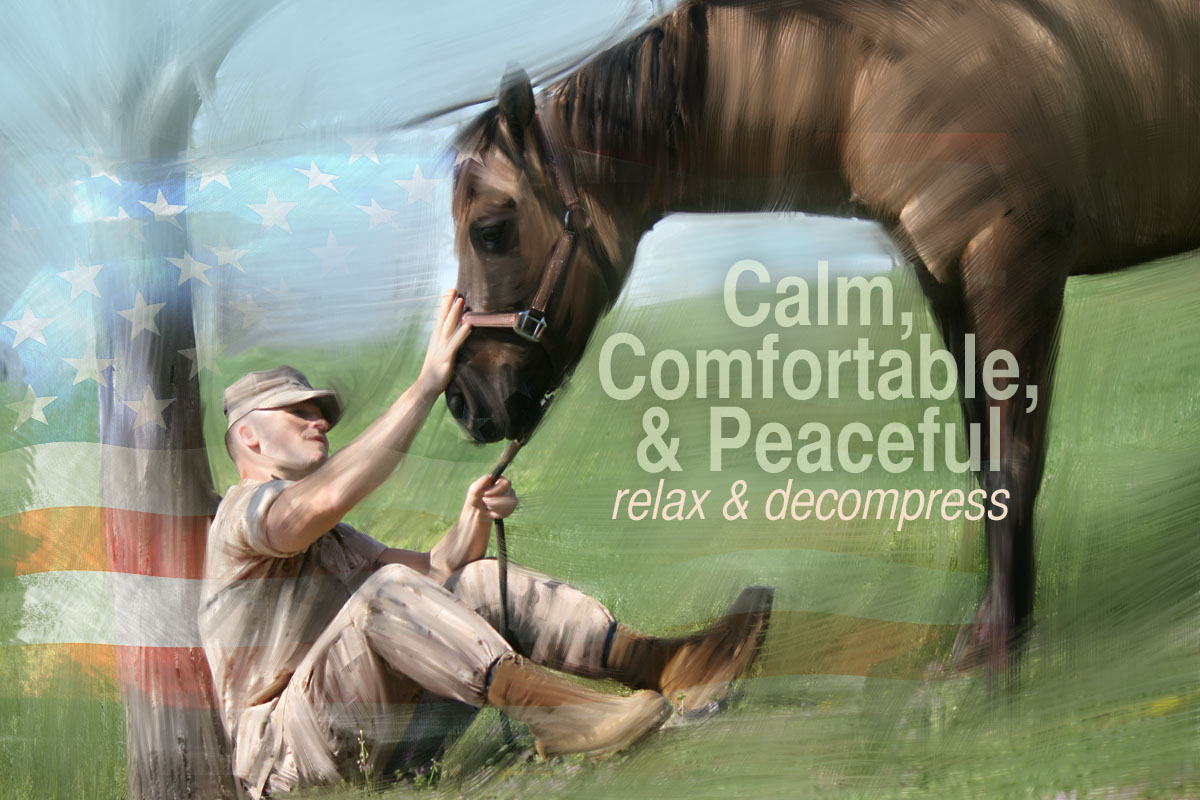 HHVCI can help restore connection by offering programs designed to create positive change within one`s self. All programming is based on the Equine Assisted Growth and Learning Association (EAGALA) Model. Our team approach allows us to provide the highest quality services, to assure that each client reaches their goal of optimal personal growth and healing.
HHVCI offers comprehensive Personal Growth and Healing Programs utilizing horses. Our Equine Assisted Therapy Sessions are designed to aid Veterans in restoring balance, to decompress and reconnect to their life, family and relationships.
If you are interested in learning more about HHVCI, please contact us either by phone or email.
Horses Healing Veterans of Central Illinois 8600 Desutter Rd. Manito, IL 61546
Phone: 309-241-8682 / Email: info@horseshealingvets.org