Horse Paintings

Stable Express equestrian artist directory, effortlessly browse through creators of custom made horse paintings and prints from all around the world.
For Artists
Create your own artist profile page to show case your work and promote your paintings to our thousands of visitors from all around the world.
The Puppy Artist


Custom Pet Paintings and Real Horse Hair Memorials | Fully customizable paintings!

Hanne Lore Koehler


Hanne Lore Koehler is an equestrian artist from Germany now living in Ontario, Canada

Art by Naomi Hawkins


Pet Portraits from Art by Naomi Hawkins - Pastel / Pencil Portraits :- Suffolk, UK. View a wide selection of Naomi`s work dog and horse portraits with incredible detail, commissions offered nationwide.

The Trotting Trestle | Equine Art By Clea Witte


New Zealand Based Equestrian Artist Clea Witte, Oil Paintings & Pencil Drawings :- 8 Years Experience Creating Commissioned Horse Paintings

Laura Victore, Sarasota Florida


Laura Victore an equine artist with a large portfolia of paintings and drawings, brows examples online : Location - Sarasota Florida

Crystal Orlando Wildlife / Equine Artist


Crystal combines her love of horses and wildlife with that of art to create breathtaking graphite portraits, have a look at some of her excellent art.

Paula Collewijn - Souls Of Art


Dutch based artist Paula Collewijn, browse her work of paintings and sculptors of horses, dogs, cats and other animals. See into the soul through her artwork. Location : Holland.

As a renowned artist Paula Collewijn has been featured in a number of artistic and equestrian publications that can be viewed on her website.

James C. Byrne Artist


James C. Byrne Artist - Canvas Horse Paintings With Varnish Finish. Equestrian Themed Artist. Call :- +353 866619512 : Location - Ireland

Puff Of Smoke


Puff Of Smoke Abstract Artwork, Wiltshire, UK embracing the beauty of nature creating magical art.

Jamal Daoub


Located Tripoli, Libta Jamal Daoub, fantastic paintings of Arab horses original artwork & prints, browse online. Oil Paintings

Horse Abstract Canvas Wall Art


Canvass Equestrian Print, Size: 19.6 x 27.5, £12 Buy Online

Adam Birch - ARB Artwork


Adam Birch - Shropshire, UK Equestrian Portrait Artist. Commission Paintings - Shrewsbury - View Adam`s Work

Lynda Moffatt`s Artist Portfolio


Lynda Moffatts an artist who captures the beauty of nature, location Ontario, Canada. Browse through Lynda`s artistic portfolio.

Leah Couzens Artist


Equestrian portrait artist located Bristol, UK. - Offering custom pet portraits for dogs as well as horses. Pencil & pastel horse pictures created from a photo of your horse. View Leah Couzens art work on Stableexpress.com

Heather Reeves - H R Equine Art


Specialising in paintings and drawings of Andalusian & Arabian horses. Affordable, original art from Heather Reeves - H R Equine Art.

Anat Agami


Location Nof Yam, Israel, unconventional innovative equestrian artist. Creative fluid horse paintings from Anat Agami

Clancy Fine Art


Art by Maria Clancy, creating beautiful watercolour paintings of horses and the natural world, Location : West Yorkshire, UK. See examples of Clancy Fine Art

Artwork by Suzi Sexton


Suzi Sexton pet portraits, offering herself for commissions. Location : Adelaide, South Australia

Horse Painting Website Design


Are you an equestrian artist wanting to showcase your horse paintings, contact us at Stableexpress.com to get a professional website to advertise your artwork. Call 0800 0029120


View some great horse paintings and find artists able to create custom portraits of your horse with stableexpress.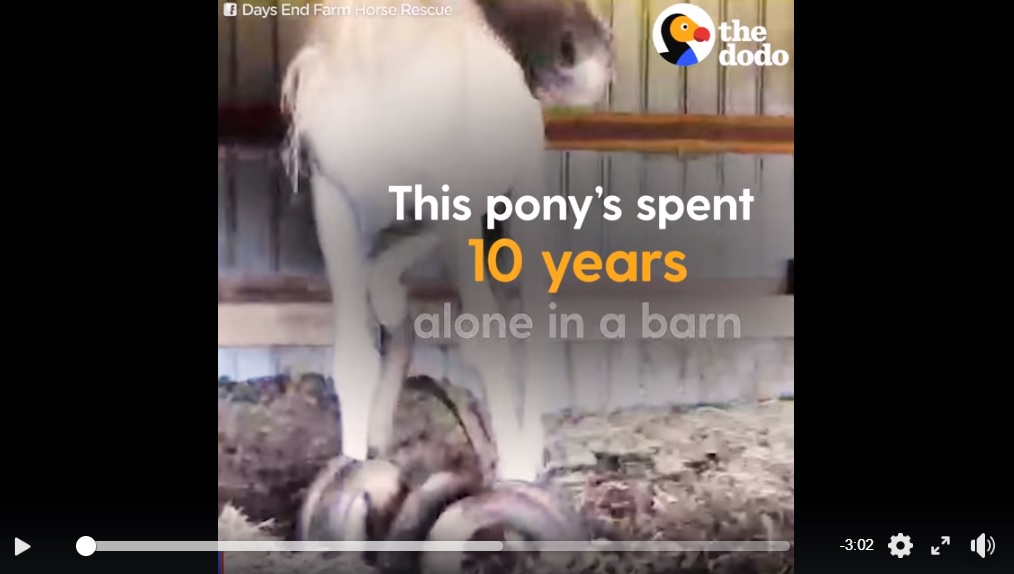 Watch this poor pony go from neglected isolation to a happy life. Neglected Pony With Overgrown Hooves Finally Gets a Happy Ending…
Read More
Benedicte Gele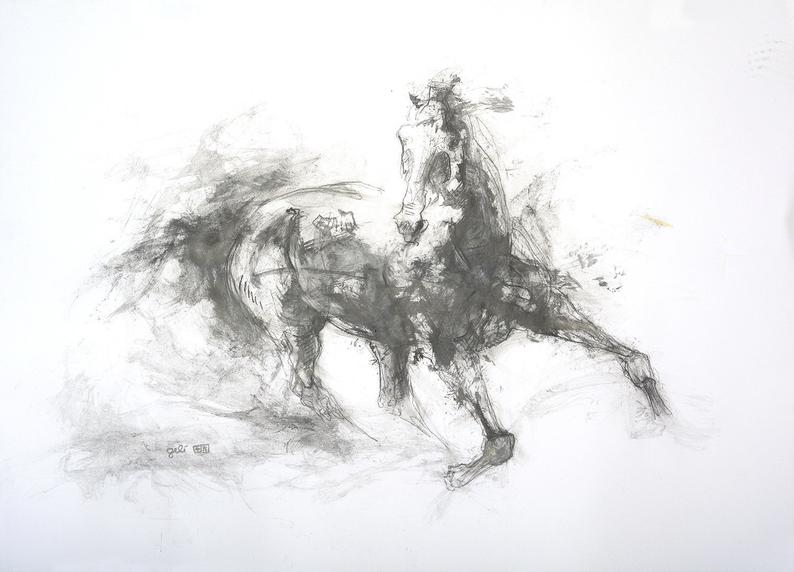 Abstract Horse Painting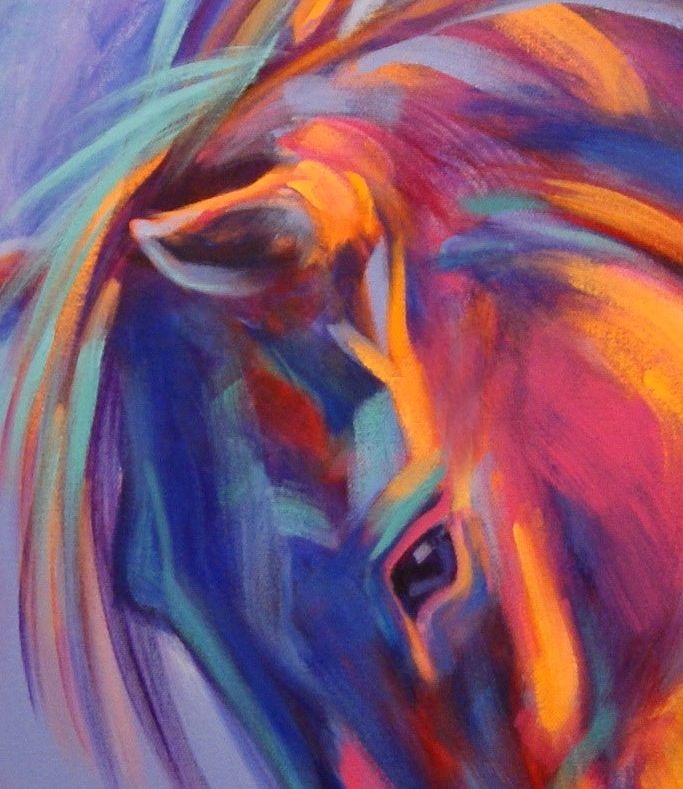 Famous Horse Painting

Famous Horse Paintings

Unsurprisingly, horses feature prominently in many works of art, especially historical ones. The main reason for this is horses weren`t always used for recreational purposes, but actually played significant roles in society. From battle horses to agricultural horses, they were simply a part of every day life, so it`s no surprise that there are tons of famous horse paintings out there. Of course, there are millions of paintings where horses are featured, just not as the main focus, but there are a handful of famous paintings where horses are the main focal point.
Lascaux Cave Painting
This painting that was found in a cave in France depicts a horse running in the fields and is estimated to be from around 17,300 years ago. This is insanely impressive and just goes to show how far back horses go in terms of our history. Unfortunately, you can`t view this painting because the caves are closed to the public to ensure they aren`t damaged.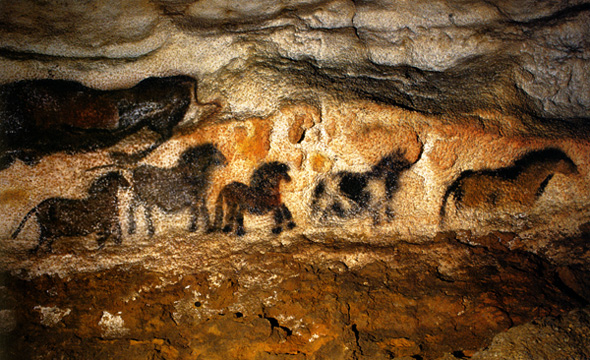 Two Horses by Abraham Van Calreat
This painting by the Dutch artist was painted some time around the turn of the 18th century. This painting depicts two horses with saddles, tethered to a tree in the countryside, with a man seemingly tightening a girth. Not much has changed, has it?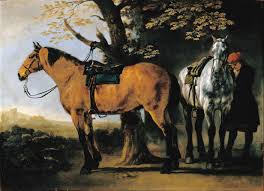 Fox Hunting by Henry Aitken
This painting induces memories of the scene in Mary Poppins when they all jump into the chalk drawing on the street. This painting comes from the early 1800s and depicts fox hunting around London. His paintings were primarily oil and watercolor so they were very detailed and beautiful.
If you`re interested, much of his other work depicts horses hunting, coaching, racing and steeple chasing.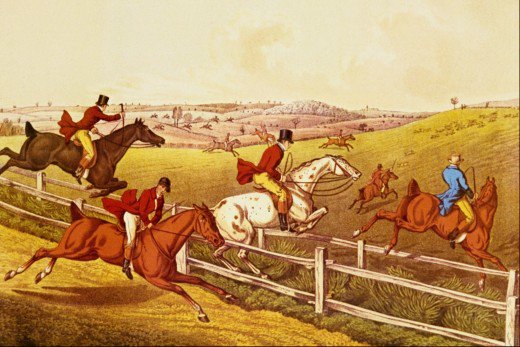 The Horse Fair by Rosa Bonheur
Our first painting by a woman on the list (although we suppose perhaps Lascaux could have been a woman), Bonheur painted this beautiful painting somewhere between 1853-55. It depicts the Paris Salon of 1853 and you can just feel the energy of the even through the painting.
It`s a huge oil painting that now is housed in MOMA in New York.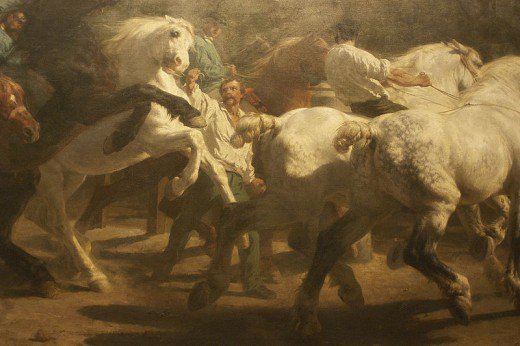 Napoleon Crossing The Alp`s by Jacques-Louis David
This is certainly one of the most well known horse paintings depicting one of history`s most famous military leaders. Painted in 1800, this is a famous image of Napoleon crossing the St. Bremmer Pass and just gives you an amazing idea of what this man was like. The horse has wild eyes, Napoleon is determined and you just feel a sense of battle coming on.
There are so many other famous horse paintings out there and even if you`re not an art person, it`s always fun to look at them and see these beautiful animals through the eyes of people through history.