Horse Halloween Costumes
Halloween is always a good excuse of getting dressed up and having a bit of fun, have a look at some great horse halloween costumes from around the web.
Have a look at this grim reaper costume, giving a great spooky halloween costume.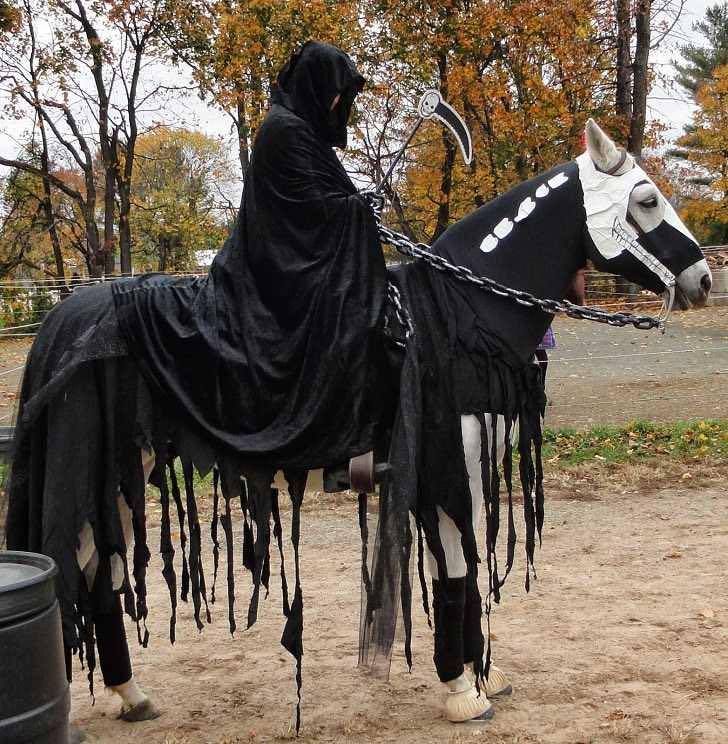 Another horse and rider skeleton costume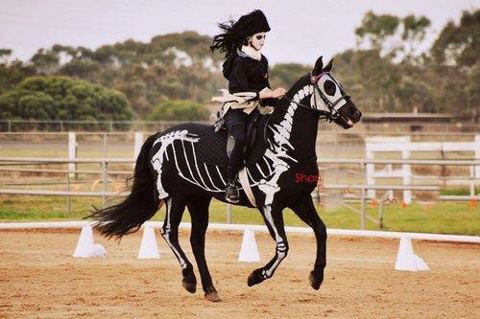 How To Train Your Dragon - Many of us can compare our horse to being a dragon (especially if you own a chestnut mare), this mare owner took it one step further with this halloween costume.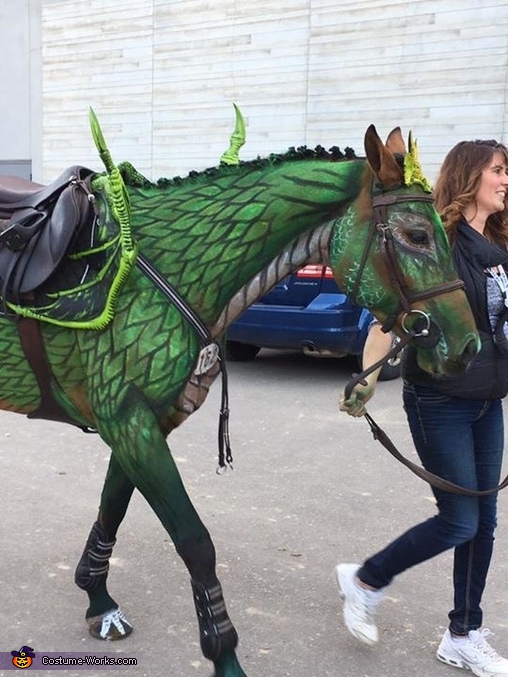 Are you fan of Elvis Presley! look at this fab horse dressed as the king of rock and roll,
follow this link for more pics of Elvis and his horses.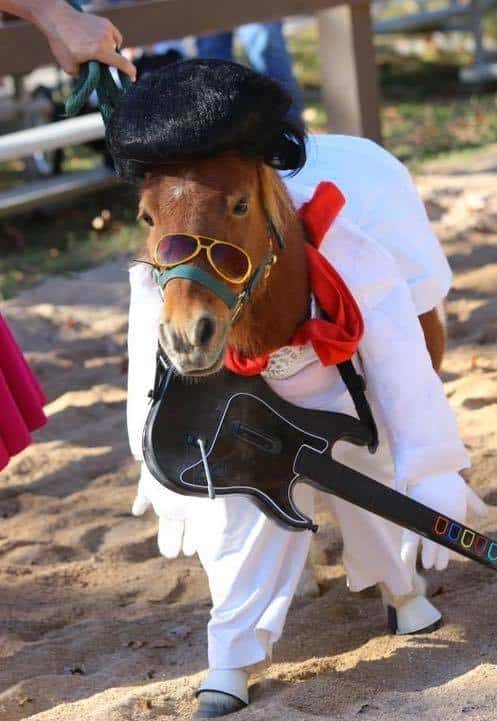 Look at these well dressed horses!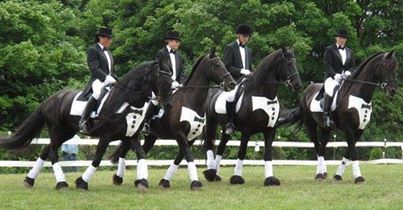 Wizard Of Oz - Horse Costume - Does your horse spook at eerything| maybe he is a cowardly lion...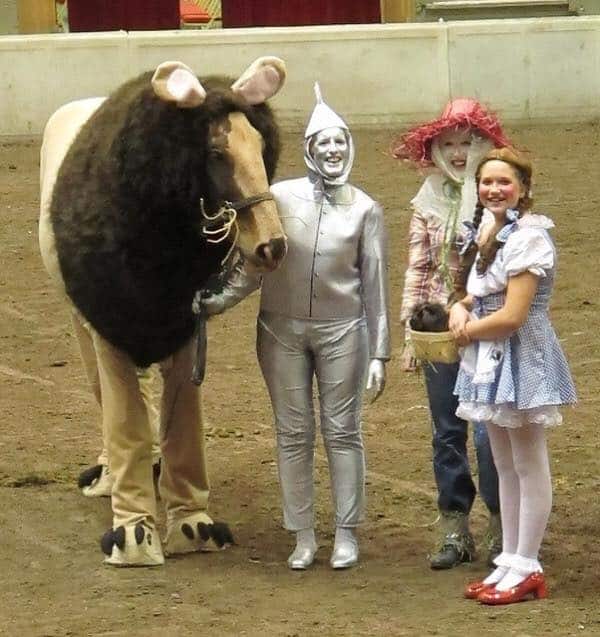 Is your horse a high flyer, maybe a superman outfit would suit your horse...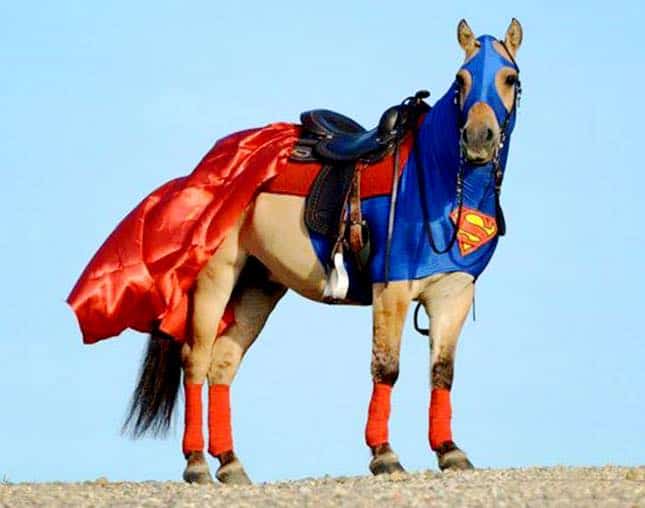 Are you a fan of Star Wars, look at this great star wars themed horse costume,
click here to view more Star Wars horse costumes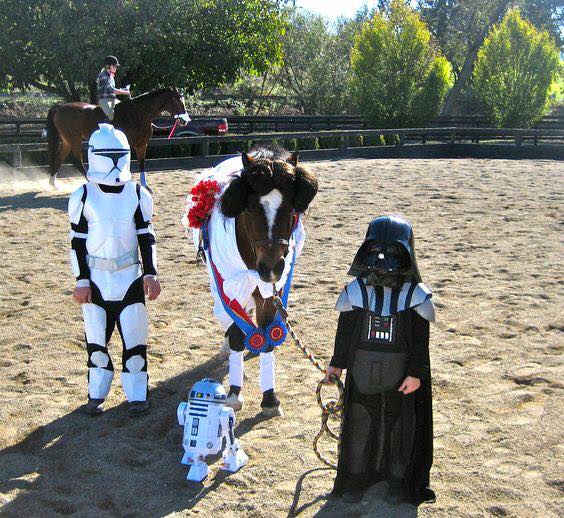 Horses Rock - Look at this Kiss horse fancy dress

John Whitaker as Spiderwomen - Mini Major Competition Liverpool International Horse Show
- Many international horse show embrace the fun and games of fancy dress, below you can watch one of the worlds all time great show jumping riders John Whitaker having a laugh.

Here is another fun horse costume that will bring a smile to your face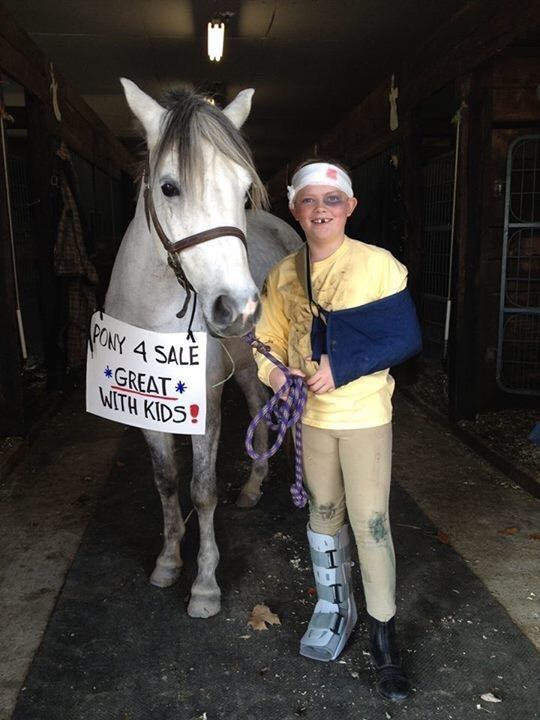 One of the worlds leading western rider below is Gina Schumacher (daughter of Michael Schumacker)
watch her in action with her Ferrari horse
, now that is real horsepower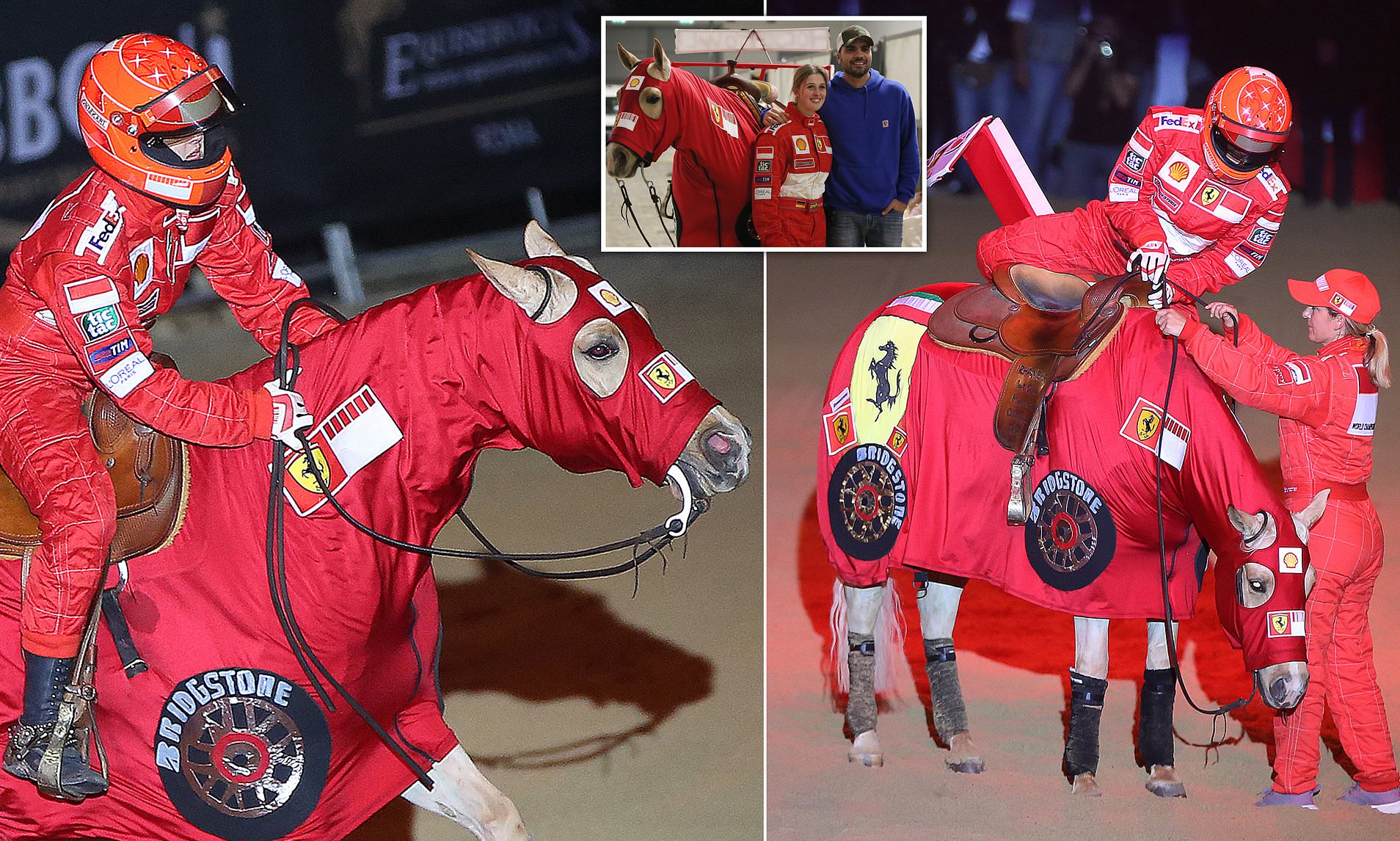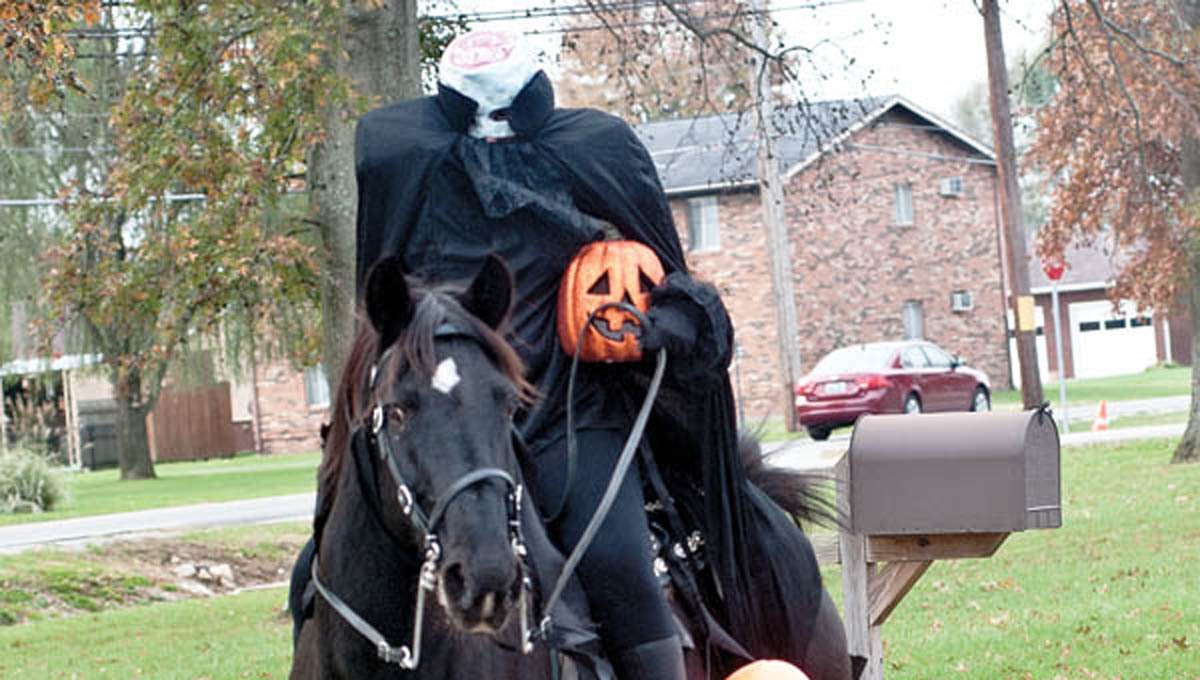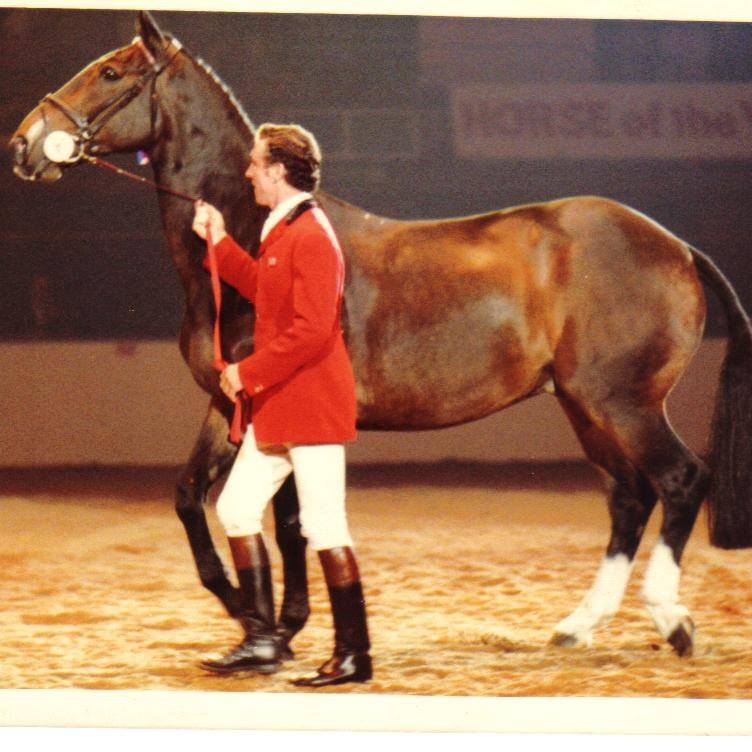 The Royal International Horse Show held at Wembley - the King George VI Gold Cup won by Paddy McMahon riding Pennwood Forge Mill. | Paddy McMahon - Showjumping Rider - UK…
Read More