Horse Displays
Horses have been providing entertainment for centuries from the medieval jousting tournaments to displays of horsemanship such as the Spanish riding school of Vienna, today we have many excellent horse displays that can be seen at the many equestrian events all around the world.
Famous horse display and shows equestrian stunt teams, military riding demonstrations, shows of natural horsemanship showing a complete connection between rider and horse. Here at Stableexpress we take a look at some of the most popular equestrian displays to be seen.
Alycia Burton - Freestyle Rider
Alycia Burton is a hugely talented free rider with an amazing her horses, what started as a young women with a passion for horses playing around with her horses in a paddock has developed into an equestrian display which has attracted world wide recognition and millions of views on youtube and the internet.
Born in 1988 in New Zealand, she has developed a real eye for spotting talent and specialising in rehabilitating troubled horses and horse that have been mistreated. Riding with no tack and performing amazing horse displays she has amazed horse lovers at shows all around.
The Spanish Riding School
An equestrian institution that has been around for centuries the Spanish riding school gives a display of horse and rider precision difficult to match anywhere around the world. With there iconic grey mounts they are known all around the world.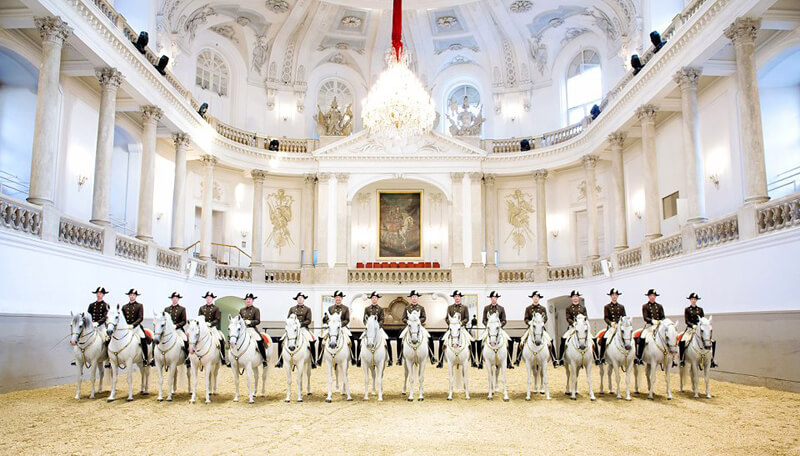 The Devils Horsemen
The Devils horsemen are an elite troop of stunt riders who give an impressive exhibition of adrenaline filled horse and rider acrobatics, offering a number of displays that includes Cossack riding, Roman chariot racing, medieval jousting and wild west horsemanship display.
Hunts and Stunts Displays on the County Circuit
The county circuit offers some of the finest equestrian dispays with lots of exciting stunts and shows, here is a showreel of horse displays from the country shows around the UK.
Household Cavalry
A true British display of horsemanship the household cavalry have been present at many of the UK`s biggest occasions of state, with a horse display full of military precision, but also full of excitement and adventure the Household Cavalry put an a fantastic display for there audience.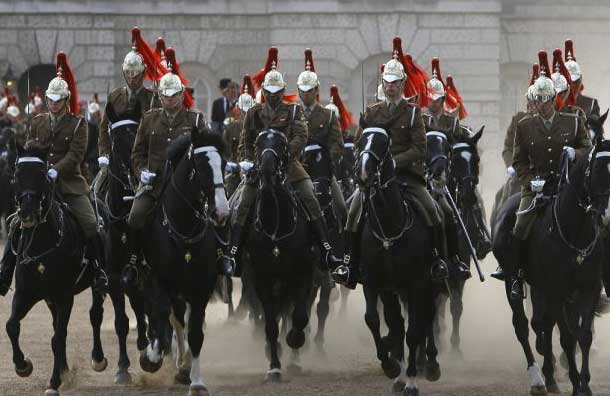 Olympia Horse Displays
Olympia is one of the worlds most prestigious equestrian events and attracts tens of thousands of visitors each year to enjoy the displays and top levels of competition
Atkinson Action Horses - Classical Dressage Display