Horse Breeders

Shop through the widest choice of horse supplements online. All the brands you know & love listed on Stable Express.
Haflinger Breeder - Oxnead Haflinger


, ,

Barbara Keith Fine Art


Equestrian artist from Cleveland Ohio creating stunning horse drawings, https://barbara-keith.pixels.com/

Meet the Jack Russell who loves to ride around on the back of his horse BFF


,

Meet Tinkerbell, an American Miniature foal who underwent surgery to fix her hind legs so that she can walk without splints or casts


,

Meet Thunder - The Horse That Attended The Super Bowl


,

Ellen Degeneres goes horseback riding with Stacy Westfall


,

| | | |
| --- | --- | --- |
| | | Baby Foal Finds Meeting A Zebra Very Exciting |
Meet Microdave, The UKs Smallest Horse


,

The miniature 15ins horse MicroBoo who is barely bigger than a Coca-Cola bottle


,

| | | |
| --- | --- | --- |
| | | Euro Sport Horse |
Is Petra The Worlds Strongest Horse


,

Looking for a new horse, why not go straight to the source and visit a horse breeder if you are looking for a new horse. Stable express have horse breeders listed from all over the world, with breeders of all types of sport horse as well as breeders of different types of horses from shire horse breeders through to breeders of fjord horses, arab horse breeders as well as many other types of horse breed.
If you're a horse breeder please email us at info@stableexpress.com and we can help publicise your home bred horses.
High Offley Stud – Staffordshire Based Breeder of Sport Horses
High Offley Stud is located in Staffordshire in the west midlands, with over twenty years experience breeding sport horses, many exceptional showjumpers, dressage horses and eventers have started their life at High Offley Stud. High Offley Stud breed combining stallions with proven pedigree`s and performance records with brood mares who have ability and excellent temperaments.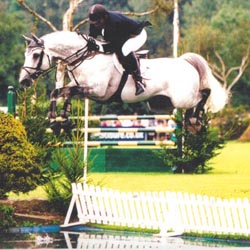 Horses Bred At High Offley Stud
Arturo Catch - Bred at High Offley Stud by holstein stallion Arturo 8 out of international jumping horse Catchas Catch Can. Arturo`s Catch was sold locally as a 3 year old, he would later find his way to Jay Buxton who would produce him up to grand prix level, winning many excellent competitions, including qualifying for the Horse Of The Year Show as a wild card.
High Offley Sunny Boy II - Advanced Eventer
- By British bred stallion Sunnora Son out of an attractive KWPN mare who was a grade A showjumper, Sunny Boy II was jumped by High Offley Stud up to Fox Hunter before being sold for the hunting field and event horse, as an eventer he had lots of success competing up to advanced level.
High Offley Fleur
- Another daughter of Arturo 8 out of a Sunnora Son mare, High Offley Fleur was sold as a three year old, she would do well as a young horse with local rider Sam Wall before being sold to young rider Chad Fellows, together with Chad she would jump AIT`s and 1.40m competitions.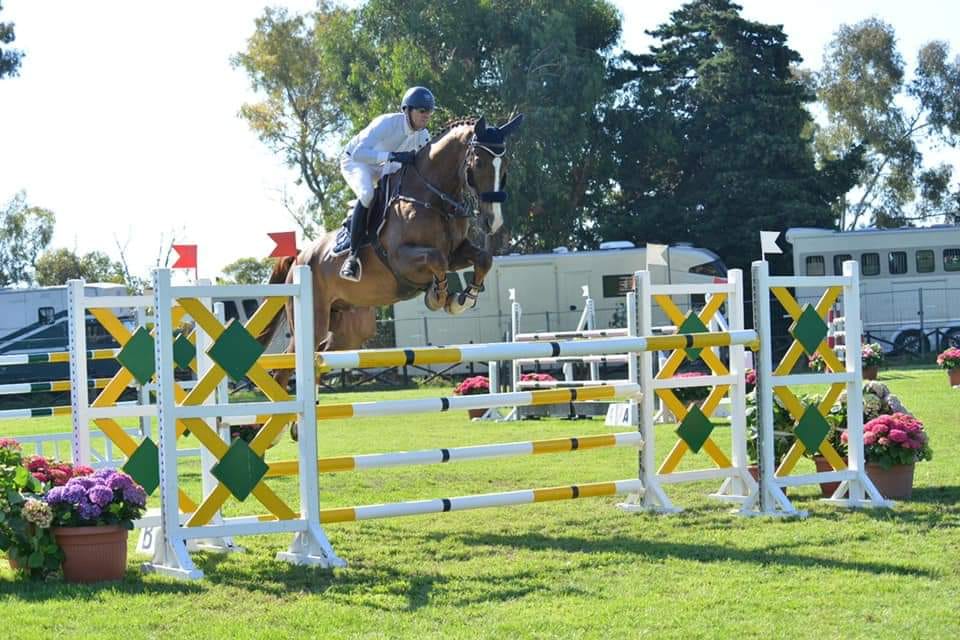 Simone Paciotti with Ninetto - MVR Pala Show Jumpers | Simone Paciotti - Italy - Showjumping Rider | Stableexpress.com Equestrian Classifieds…
Read More