Horse Auctions
We are always actively looking for new equestrian auctions so if you have an event you would like to promote your sales event then please click email us at auctions@stableexpress.com
Online horse auction is the revolutionary way to buy and sell horses and ponies online. From ponies to high performance horses, youngstock, school masters, showjumpers and eventers, or if dressage is your discipline, this is the site for you.
With detailed descriptions and photographs and the knowledge of what facilities you may expect when you go and try the horse, make your search for your next equine partner more effective with Online horse auctions and join in the excitement of an auction.
Browse Stable Express, the online equestrian website with information on upcoming horse auctions, as well as latest news and results from previous horse auctions.

Monomoy Girl sells for $9,500,000 - Race horses top the chart when it comes to horse auctions below you can see the sale of Monomoy Girl who sold for a staggering $9,500,000. Monomoy Girl, was sired by Tapiza out of the mare Drumette who is a daughter of Henny Hughes. Monomoy Girl was an American champion three year old filly winning $4,576,818. At the Fasig-Tipton sale she was sold for $9.5 million, the new owners kept her in training and in 2021 won the Bayakoa Stakes. Her offspring will be a popular lots at horse auctions in the future.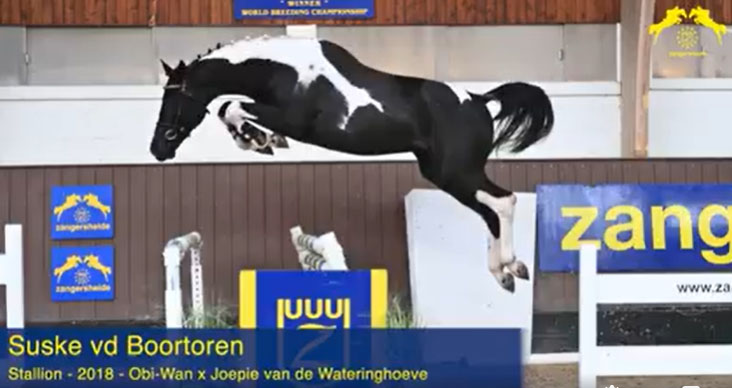 Zangersheide Horse Auction
2 Year Old Coloured Stallion Sold For 47,000 Euros, 𝗦𝗨𝗦𝗞𝗘 𝗩𝗔𝗡 𝗗𝗘 𝗕𝗢𝗢𝗥𝗧𝗢𝗥𝗘𝗡 Obi Wan x Joepie VD Wateringhoeve

Equestrian Classifieds - Browse Stable Express Horses For Sale - Showjumpers, Dressage, Eventers & Horse Racing

Bolesworth Elite Auctions
Bolesworth events is one of the first sport horse auctions to offer the advantages of an auction with the convenience of choosing which horse may be right for you from the comfort of your laptop or pc. Visit https://www.boleswortheliteauctions.com/ to see a listing of foals and young horses listing in the upcoming auctions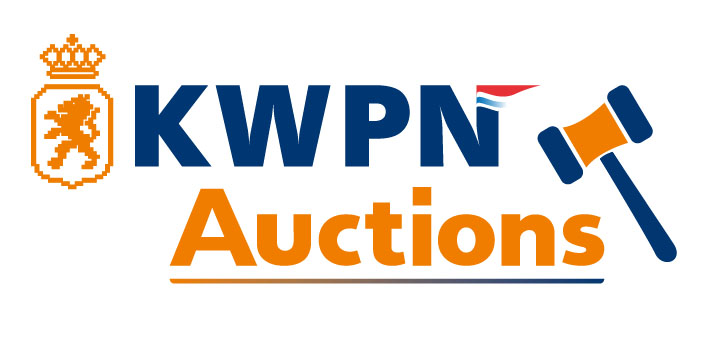 KWPN Horse Auctions
Are you looking for a potential sport horse? 𝒜 𝓉𝒶𝓁𝑒𝓃𝓉 𝒻𝑜𝓇 𝓉𝒽𝑒 𝒻𝓊𝓉𝓊𝓇𝑒? Take a look at the collection now and make your choice. Email - salespromotion@kwpn.nl, +31 341 255 511 , https://www.kwpn.auction/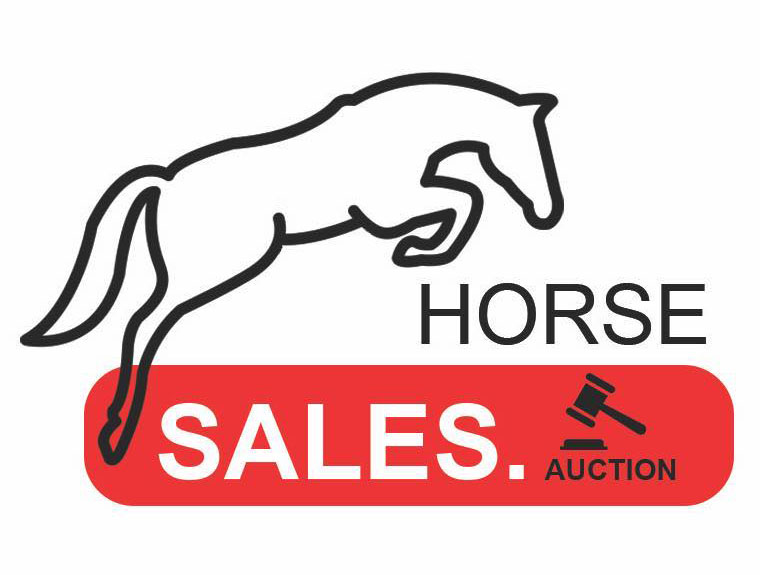 Online Horse Auction Site
Online equestrian auction platform. HorseSales.Auction tries to organize horse related online auctions on a regular basis, +31 6 53887964, info@horsesales.auction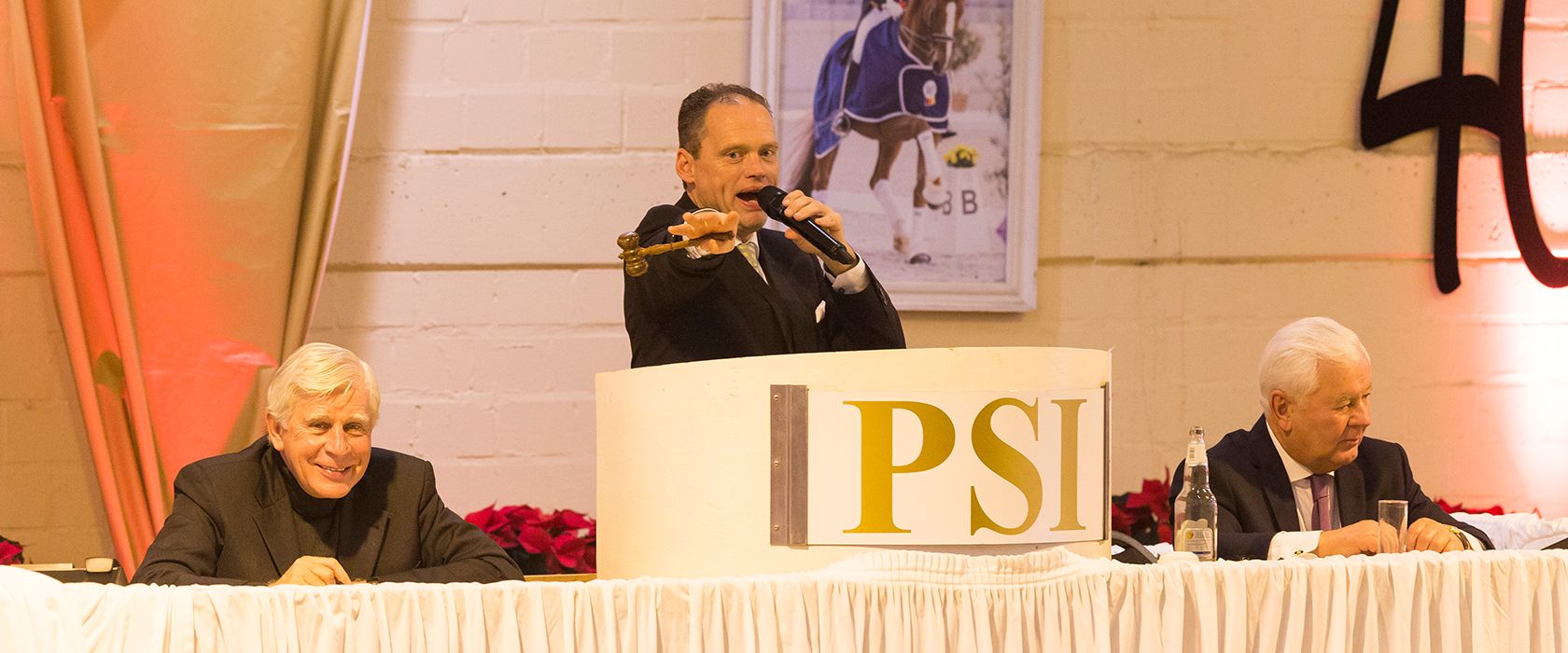 PSI Auction
High performance sport horses, showjumpers and dressage horses / Telephone: +49 5401 89200, E-Mail: info@psi-sporthorses.de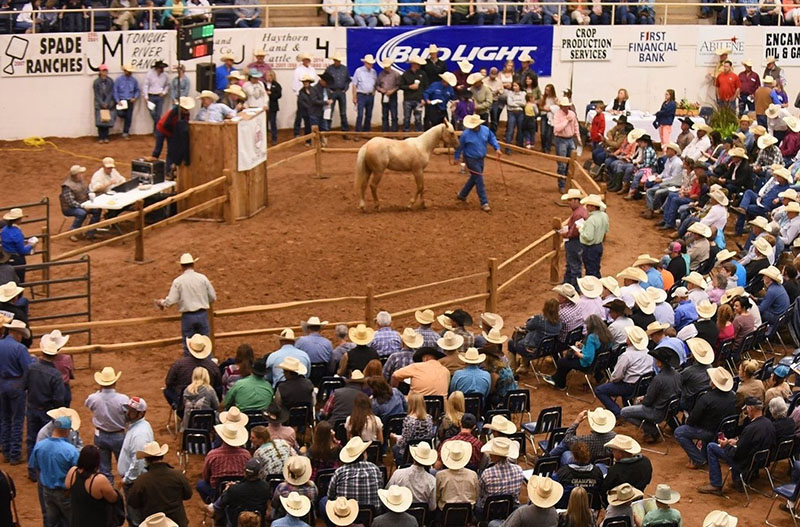 Ranch Horse Auctions - Western Heritage Classic
Address: 1700 HWY 36 - Abilene, Texas 79602, GPS - 1801 E South 11th St, Abilene, TX 79602, Phone: (325) 677-4376 Fax: (325) 677-0709 | rjohnson@expoctc.com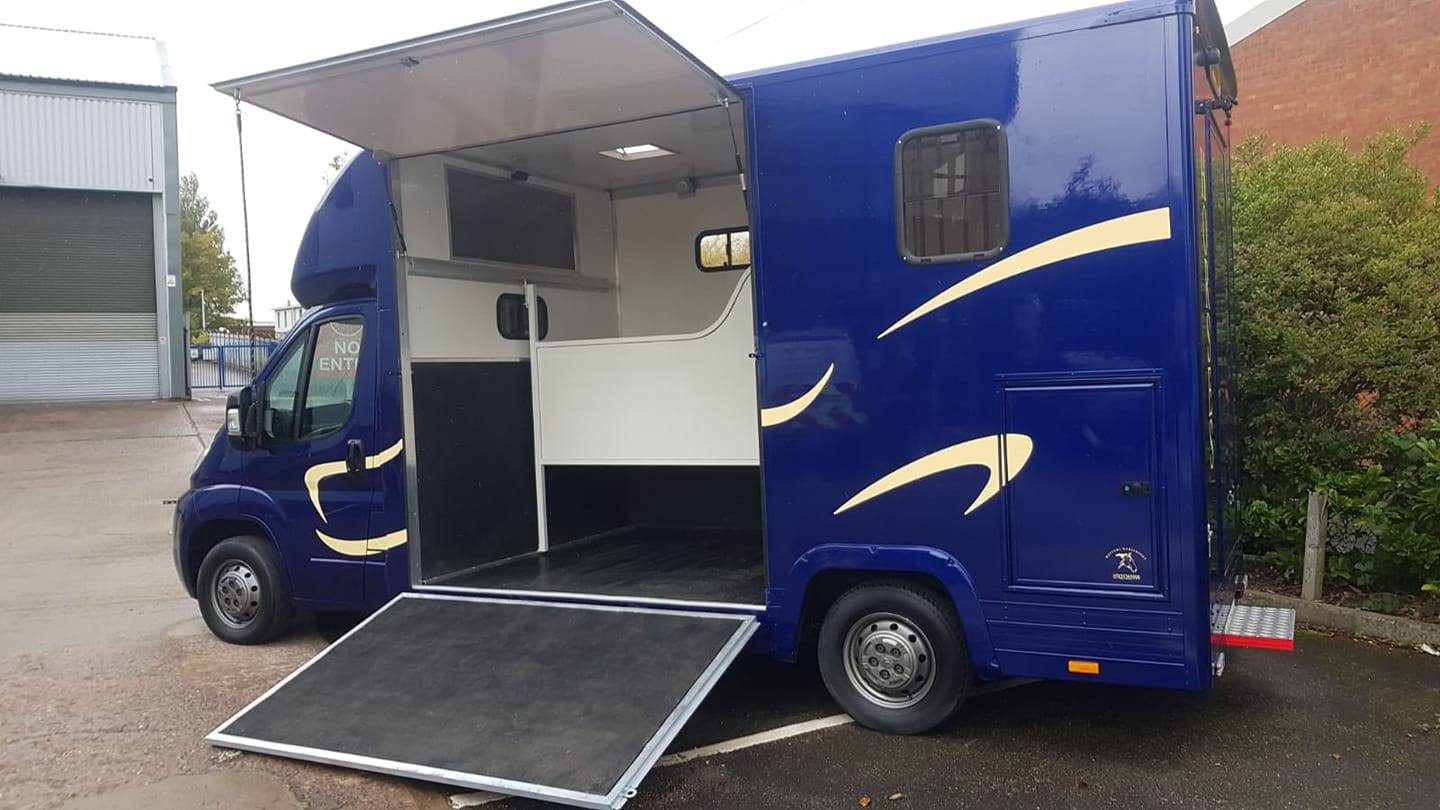 Horsebox Auction
Ruby Rose Horseboxes, selection of newbuild and second hand horseboxes for sale, Call Now :- 0800 002 9120.

Billy Stud Auctions
Billy Stud bringing together all their experience in showjumping, eventing and breeding, sport horse auction. info@thebillystud.co.uk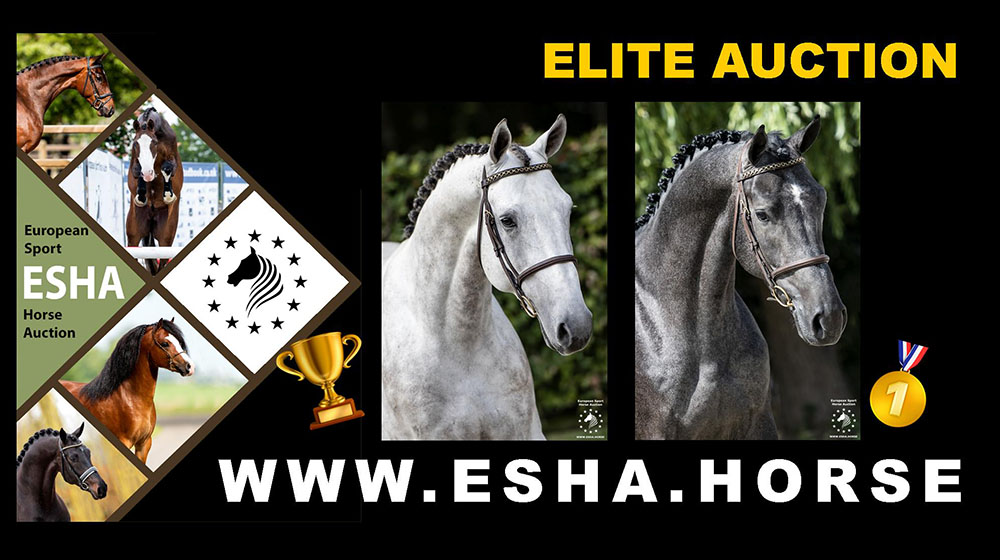 Show Jumping Horse Auction
European Sport Horse Auction, Auction sale of jumping, dressage horses and foals. Auction sale of jumping, dressage horses and foals. esha.horse - info@esha.horse
Online Horse Auctions
This is an entirely new way to buy and sell horses, It`s very popular in the United States but is becoming increasingly popular throughout the world. This is an on line equestrian auction site listing horse auctions all around the world. The reason auctioning your horse is so much better than an ordinary online advert is that all the horses in the auction are actually for sale. We found that so many horses advertised on the net are weeks or sometimes months out of date. You can waste a lot of time ringing round enquiring about horses that are no longer for sale.
Segraves & Associates
+1 972-775-2880, mail@ddsegraves.com, https://www.ddsegraves.com/

FORT WORTH, Texas - 52nd Annual Select Breeders, Quarter Horse Auction Sale, Held in conjunction with the 112th Southwestern Exposition & Livestock Show

SAN ANTONIO - Select Auction - Ranch Gelding Sale, Held in conjunction with the 59th Annual San Antonio Livestock Exposition & Rodeo.

The Select Sale and the Ranch Gelding Sale will offer more than 300 registered Quarter Horses & Paint Horses. Both sales offer the buyer a selection of quality consignments consisting of the top bloodlines in the nation, excellent conformation, performance horses for any aspect of riding and one of the largest selections of color available anywhere. Come and see why so many people year after year find that special horse in San Antonio.

Find A Horse Auctions Near Me

Jordans Stables Auction
All Horses have been inspected and are open to vetting, as usual a 100% sound and healthy.

Bidding will be accepted from 250 euro on and all biddings will be checked. Fake biddings will be removed instantly. It will be possible to see the status of the biddings live and almost real time on the website.

During the last 2 weeks of this month you will have the possibility to try the Horses at our barn.

The highest bid, will be considered the new owner of the Horse. There will not be any additional cost for the auction, only boarding form this date on.

The unique chance to become the new owner of a fine and entirely healthy (investment) dressage-prospect !! Pls call Patrick Schutte +31 6 20300461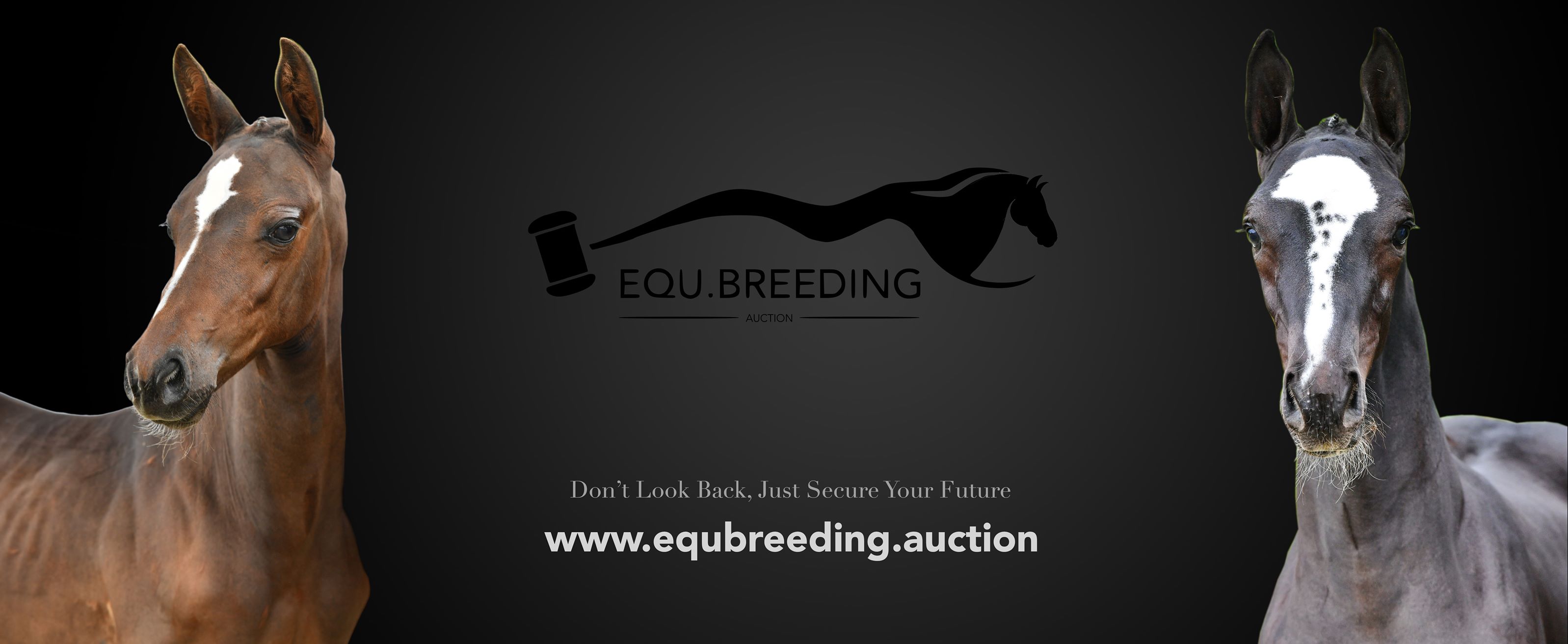 Equestrian Auctions UK
Equbreeding.Auction Online medium for breeders and stallion owners, https://equbreeding.auction/ +32 478 24 21 10 contact@equbreeding.auction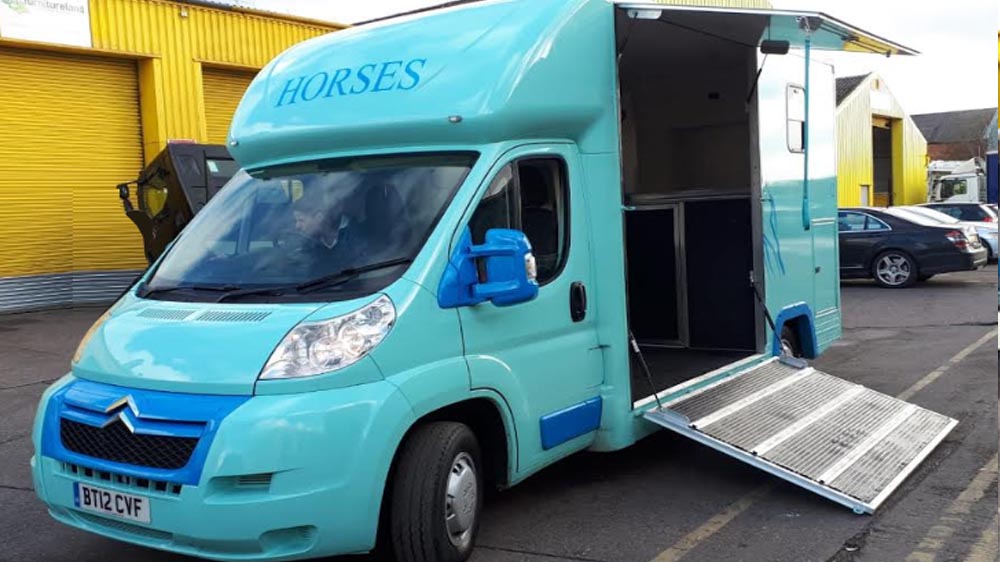 Horse Lorry Auctions
3.5 Tonne new build horseboxes for sale, Call Now :- 0800 002 9120
Salon du Cheval de Paris - Horse Auction
For the first time in France, the Salon du Cheval de Paris offers a worldwide online auction of 10 color horses. The horses have been selected by the National Horse Federation in the field of the Cavalescence sales. The horses will be presented at the Salon du Cheval de Paris on the Sales area (hall 6).

Interested? Have a look at our collection, register and start bidding! - L`equipe du Salon du Cheval de Paris

+33 (0)1 76 36 05 60 or contact.salonducheval@comexposium.com, https://en.salon-cheval.com/



Horse Auction Online has been born from years of glory & pit falls of buying & selling horses.
We understand the disappointments, heartaches, highs & lows, when it comes to the nitty gritty of the equine industry - Hence why we have designed a much healthier, straight forward solution to help reduce the flaws that arise during the sales process.
Buying Horses - Most common problems that arise:
Limited information provided on adverts leads to you spending endless hours on the phone
Spending endless hours on the phone & travelling miles to find that the equines do not match advert description.
You arrive to try a horse & there is no adequate trial facilities.
Vendors choose to withold information about their horse (ie. vices, health problems).
Selling Horses - Most common problems that arise:
Joyriders / Day Trippers / Serial Timewasters.
People not being honest or forthcoming about their true capabilities & experience.
People leaving a deposit & then not collecting for weeks after (if at all), leaving you to foot the livery bill in the meanwhile. Indecisive customers.
These are just a few of many problems that occur when buying or selling a horse!
Spending years of being around owners & riders of all levels and capabilities, we have found the following information useful:
Many buyers are reluctant to attend a `horse sale` for the following reasons:
If a horse goes to a sale, there is a good reason why is there..... It must mean there is something wrong with it because the owner can`t sell it privately. A `horse sale` is very daunting & intimidating and a large percentage of buyers would feel uncomfortable attending, never mind bidding.
There is not enough time to try & get a feel for the horse or gain enough knowledge before bidding.
Exposure to contagious equine diseases`, ie. Strangles.
Many vendors are reluctant to sell their equine at a `horse sale` because they feel they have no control over the sale & fear that their horse may end up in a home they feel unsuitable.
Many buyers are reluctant to buy from a trader for the following reasons:
They have a misconceived idea of what a trader should be. A lot of buyers perceive a horse trader as a `cowboy`.
If a horse has ended up with a trader, there must be something wrong with it.
If a trader has an equine, they could not possibly know the history of the animal.
There is a large percentage of `experienced buyers` that are reluctant to buy from a private seller. This usually happens from a previous bad experience, where a private seller chooses to withhold important information about the horses temperament or health.
As silly as some of these conceptions may seem, they are REAL & these misunderstandings often lead to loss of sales & limit opportunities for both buyer & vendor.
We have also learnt from our own experience`s as well as others, that being completely honest about a horses vices, blemishes & temperament increases the chances of a satisfied sale. There is nothing worst than being told how perfect a horse is & then travelling miles to find that it is unsuitable for intended purposes. Even if it is suitable for the intended purpose, it automatically places a mistrust between buyer & seller. If a vendor is upfront, then the potential buyer has the opportunity to decide for themselves whether they want to take the time to view the equine, thus saving much wasted time & disappointment. TRUST is key to a satisfied sale.
Horse Auction Online offers an opportunity to reduce many these flaws & misconceptions. We provide an online venue & service that encourages full interaction & honesty, between vendor & buyer. Vendors & buyers will ALL have a searchable profile which will share information about experience, equine ethics & ambitions, as well as photographs & an opportunity to upload a youtube video. This will help assess potential buyers & vendors before bidding commences.
Vendors will have FULL control over the sales of their equine until the `fall of the hammer`. It is the vendors responsibility to add potential buyers to their `bid list` to allow them to bid. This is for the safety of the equine, to prevent meat & bogus bidders from bidding.
We hope that you enjoy the use of our revolutionary service & would love to hear your feedback!!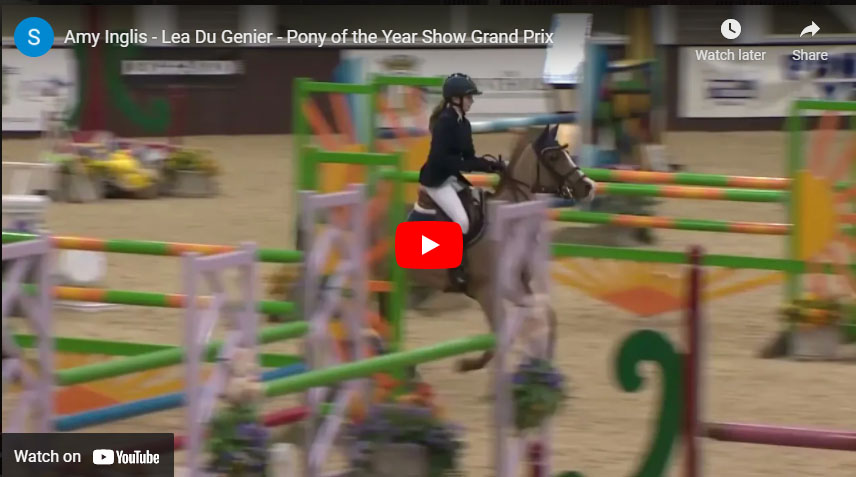 We love watching the kids with the showjumping ponies, see the top show jumping ponies past and present - Showjumping Ponies…
Read More