He Saves Horse off Kill Truck for $200. But Has No Idea He`s Just Bought Three-Time Champion
We bring you the story of a horse named Raven, destined for death on a kill truck several years ago, Raven was rescued and later emerged as a triumphant champion. The moment amateur roper and farrier Drew Boies laid eyes on the mare, he was struck by her rare, grulla color. Raven was scrawny, cast aside by a breeder that could no longer afford to feed her herd, yet Boies felt there was something special about this horse.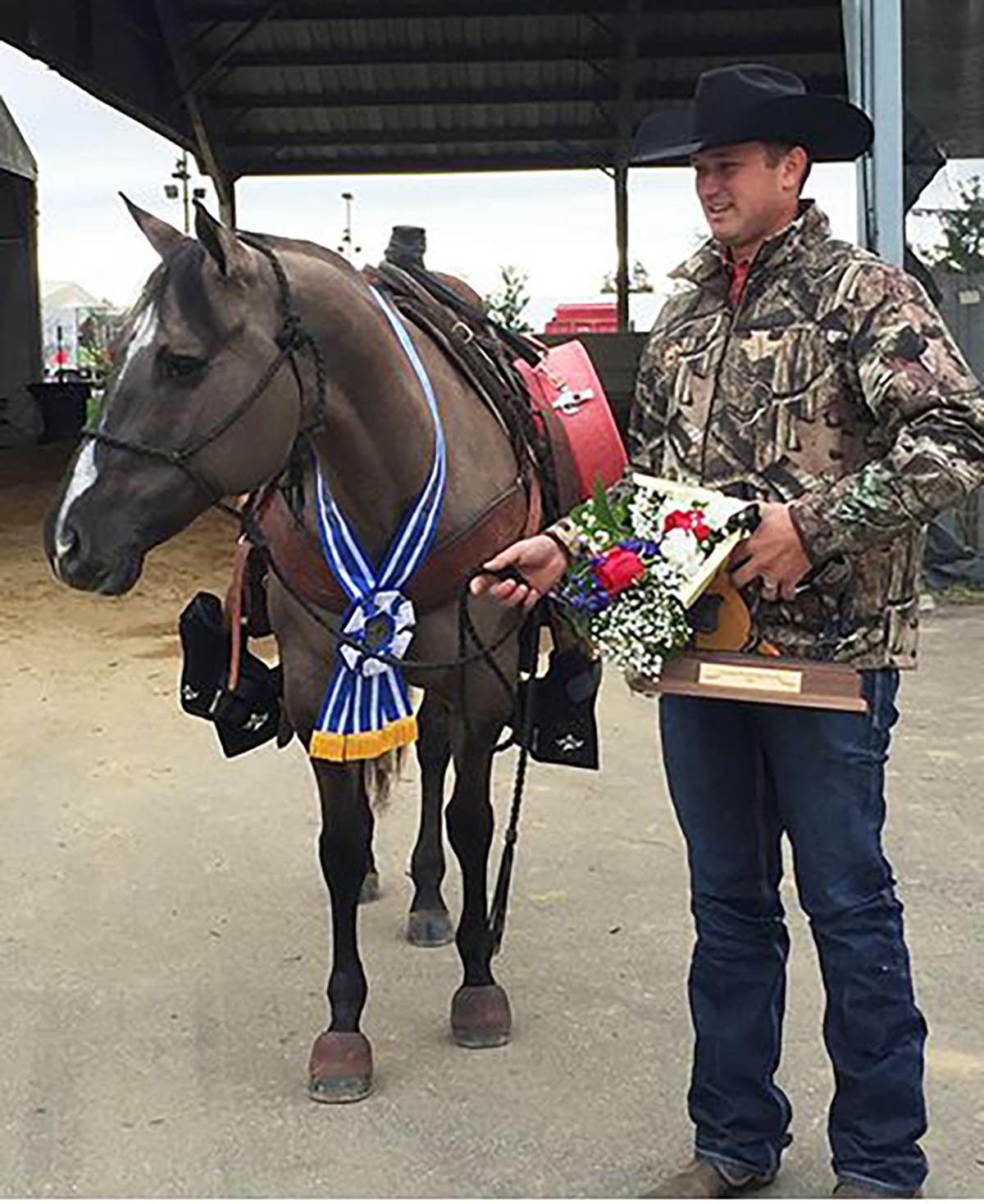 Boies paid $200 for the yearling and raised her, restoring her health and broken spirit. When Raven was 3 years old, she began training, and by 2016, Ravens Silver Angel was a 3-time Congress Champion.
Boies` wife, Victoria, shared a little insight into Raven`s history. `Raven was indeed bought off a kill truck for $200,` she confirmed.
`She has been Reserve Congress Champion numerous times and received so many Top Tens here, but this year she finally got to be a Congress Champion,` Victoria continued. Her breed is nothing to write home about, yet she has the heart of a champion.
`She`s an amazing mare that anybody can ride,` Victoria expressed. `Although, if you were to ask anybody who knows her, they would quickly tell you her favorite thing to do is eat!`
The Boies` family envisions future competitions for their champion, and are already discussing Raven`s well-deserved retirement. `Of course, she will retire at home with us and eventually give us some good babies,` Victoria said.
Situations like Raven`s make a powerful case for ending needless horse slaughter in the United States. According to the Humane Society, `over 100,000 horses are sent to slaughter each year, and the vast majority would be rehomed; not every horse going to slaughter needs to go to rescue.`
Working together, horses in America can live a full, healthy life, and properly raised in their natural environments. The solution for at-risk and homeless horses is to `curb overbreeding, educate owners about other rehoming options and expand adoption work,` reads the Human Society`s website.
Chances are, horses like Raven are just waiting for their second chance at life. `She`s an amazing mare that constantly gives you everything she has,` Victoria expressed. `We`re blessed to have her in our life.`