Hart to Hart Stables - Saddlebred / Hackney Horses
Wyatt grew up in the Smokey Mountains in the small town of Almond, NC, where his family owned a logging business and saw mill. His grandfather trained mules and his father worked ox on the farm. He received his first pony at the age of six. He remembers well his first grade teacher`s complaint: "Wyatt`s worst fault is he loves the horses so much, that`s all he ever thinks about...horses, horses, horses!" When not at school, all he ever wanted to do was ride. By the age of 15, he got his first Saddlebred, a five gaited stallion. He was quick to learn about the techniques in training a five gaited performer, and he loved it! About this same time, T.C. Mitchell from Florida bought property near Wyatt`s farm. T.C. had horses in training with Jim Ragsdale and Bud Gray. For a mere $275, Wyatt selected a five-year-old Saddlebred mare, Seymour`s Serenade. After Wyatt broke and developed her, T.C. sent her to Jim Ragsdale, where she went to Louisville and won a coveted world champion fine harness title.
Wyatt decided to move to Florida. He lived with the Mitchell family and worked for Bud Gray for $35 every two weeks. After graduating from high school, he decided to train horses as a professional. Wyatt was also developing his farrier skills while working part time with Pat Church. He later went to work for Jim Ragsdale, and it was there that he had the pleasure of working the thrilling mare Cora`s Time and several other stars. After two years, he went to Blue and White Stables in West Palm Beach, training the impressive show stars for LuAnn Cloud.
From Florida, Wyatt went to Oregon for five years where his name was in the limelight showing Walking Horses. He then headed back east, where he again worked for Jim Ragsdale, and it was there that he met Ken and Elaine Johnston of Rainbow Valley Farm in Galena, IL. In the early 80`s, he was hired as their trainer and in the next four years he brought out such noteworthy champions as the brilliant stallion Ridgefield`s Supreme Commander, Supreme Odyssey, Bellamie, Face the Facts, O`Goody O`Goody, Main Stonewall, C.C. Chardonnay, WC Northern Event and AC DC, just to name a few.
Wyatt then moved to Iowa and worked such greats as Supreme Look and Special Export. From there he went to work for Dr. Alan Raun at Reedannland and trained numerous champions including the premier stallion Phi Slama Jama, the celebrated Hackney Pony Patent Pending, Reedann`s High Noon, and trained the winning celebrity As Handsome Does.
In October of 1989, Wyatt moved to Ken Smith`s Esquire Farm in Stillwater, MN, and the following year, a legacy of stellar stars hit the show ring. Under his guidance, the elegant and breathtaking Royal Memories (pictured) was crowned world champion five-gaited mare. Callaway`s New Look and Scott Smith won the amateur gentleman`s five-gaited world champion title. 18-year-old Kenny Smith guided Wing`s Americana to capture the reserve world champion title in the junior five-gaited class. Scott drove the sparkling Saratoga Star to a reserve world champion show pleasure driving honor.
Over the next several years, some of the illustrious show ring champions that Wyatt sold or trained included WC Winter`s Day, Callaway`s Show Down, WC Callaway`s Criterion, WC Callaway`s Newsmaker, WC Callaway`s Capital Beat (pictured with Scott Smith), WC The Bodega Bay, WC Callaway`s Frank James, WC Callaway`s Will Gillen, WC Callaway`s State Senator, RWC Callaway`s Will`s Type, Williwaw, WC Dreamfield`s Heart-N-Flowers, RWC Hometown Spirit, WC He Walk`s On Water and the list goes on and on.
In May of 1996, at Wisconsin`s Glen Valley Horse Show, Wyatt was introduced to his future bride, Christine, by a mutual friend. In December of 1997, Christine moved to Minnesota, and the wedding bells rang, bringing Wyatt`s sons Perry and Richmond, and Christine`s two children Tammy and John together.
Christine also shares Wyatt`s deep love for horses. Christine grew up in Wisconsin and started riding with Ross Drake Stables in 1975. In the early 1980`s she started showing under the direction of Max Parkinson with such noteworthy champions as Stonewall`s Black Moonshine and Chestnut`s Flambeau; of whom carried her to numerous state high point honors in both pleasure and equitation. Coincidently, Wyatt can recall Christine showing these horses on the midwest circuit in the early 1980`s like it was yesterday.
Later Christine attended undergraduate and graduate school, receiving her Master`s Degrees while pursuing a career as a clinical psychotherapist. When she met Wyatt, she was showing the impressive campaigners The Pinnacle (right), Bi Mi American Choice, Critique, and Sawyer Brown, S.H.S. under the Stoney Hill Farm banner with Lisa Pucci. In 1998, Christine and Wyatt purchased the sensational spotted stallion Monaco (below) by WGC Buck Rogers and out of My Fantasia; of whom went on to win 16 consecutive blue ribbons in the Fine Harness division. In 2000, CH Monaco was sold to Amy Boucheck of Pennsylvania. However, he now stands back in the state of Minnesota and has bred over 40 mares.
In November of 2000, Wyatt and Christine, along with their four children packed their belongings and headed south from Minnesota to Kentucky to their recently purchased, and quite spacious, 45-acre farm and training facility. Since in Kentucky they have built quite a strong string of dedicated clients and exciting new horses! Living in the "heart" of Shelby County, affords everyone the opportunity to enjoy all of the KY County Fair shows along with the major horse shows. In addition to these exceptional Saddlebreds and Hackney Ponies, they have also guided several Morgans to National Championship titles over the past two years; these include, HVK Man of Dictinction, HVK Port Rush, HVK Man About Town. Hart to Hart Stables continues to develop, show, and sell World Champions!
Hart to Hart Stables, Inc.
Wyatt and Christine DeHart
5200 Clark Station Road
Finchville, KY 40022
(502)834-0032 (B)
(502)834-0030 (H)
charttohart@aol.com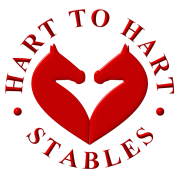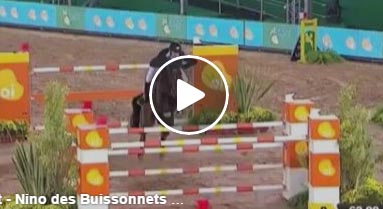 Olympic gold medalist Nino des Buissonnets to be retired in Geneva this December, Watch Nino des Buissonnets and Steve Guerdat in action. …
Read More