HRH Princess Haya
Princess Haya bint Hussein is the daughter of King Hussein of Jordan and his third wife Queen Alia, and the half-sister of King Abdullah II. HRH Princess Haya is a keen equestrian and has spent time training at numerous competition yards throughout Europe. She has represented Jordan at numerous equestrian events and championships including the 2000 summer olympics. Below you can watch a video of HRH Princess Haya in action riding Remondo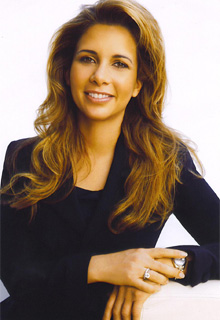 Princess Haya is a graduate of Oxford university, she has also served two terms as the President of the International Federation for Equestrian Sports (FEI).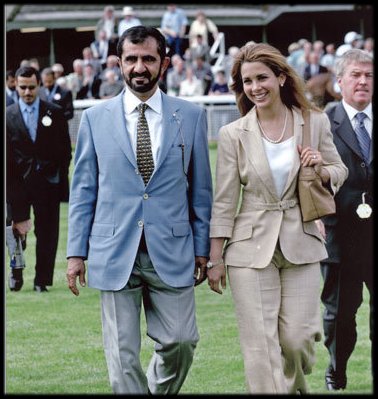 In 2007 became a member of the
International Olympic Committee (IOC)
.
On May 1st 2006 was elected as President of the
International Equestrian Federation (FEI)
having previously represented Jordan at the FEI General Assembly, and having held the position of Chairperson of the Middle East and Western Asian Sub-Group from 1992 - 1996. She is the first Arab in history to occupy the position of FEI president.
Prior to membership of the IOC was and remains a member of the
IOC Athletes` Commission
and of the
IOC Commission for Culture and Olympic Education
and is a member of the
2009 Congress Commission Editorial Committee
.
Currently a member of the Honorary Board of Directors of the
International Paralympic Committee (IPC)
.
Vice-President
of the
Royal Windsor Horse Show (UK)
.
President
and
Founder
of the
International Jordanian Athletes Cultural Association
.
Member of the Advisory Board of
The Economist Global Sports Conference
.
President
of the
Princess Haya Initiative for the Development of Health, Physical Education & School Sports, Dubai
.
President
of the
Dubai Equestrian Club
.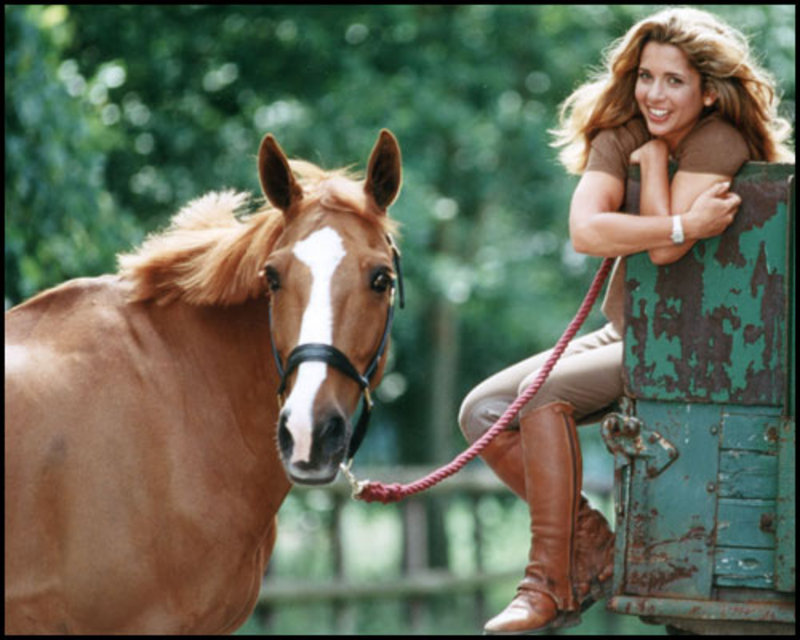 Sporting Career
At age 13, HRH Princess Haya was the first female to represent her country internationally in equestrian sport in Show Jumping. She won an Individual Bronze Medal in the Pan-Arab Equestrian Games in 1992, and is the only female ever to have won a Pan-Arab medal in equestrian sport.

In 1994 King Hussein created 'Team Harmony` – a string of international show-jumping horses and he appointed Princess Haya as athlete director of the Team. At that time, the King also instructed Princess Haya to study the structure of international sports in order for her to direct the restructuring of sports in Jordan when her competing career ended. Between 1995 and 2002, Team Harmony won 36 international classes, eight national Grand Prix, seven International Grand Prix, and 1 Volvo World Cup Qualifier. Highlights of Princess Haya`s equestrian career include:
In 2000, competed in the Sydney Olympics, riding the Team Harmony mare Lucilla II.
As a competing athlete was Jordan`s Flag Bearer during the 2000 Olympic Opening Ceremony.
Competed for Jordan in the 2002 World Equestrian Games in Jerez, Spain, which made her the first Arab woman to qualify for and compete in an equestrian World Championship.
In the equestrian sport of Endurance, qualified and competed in the World Endurance Championships 2005 in Dubai.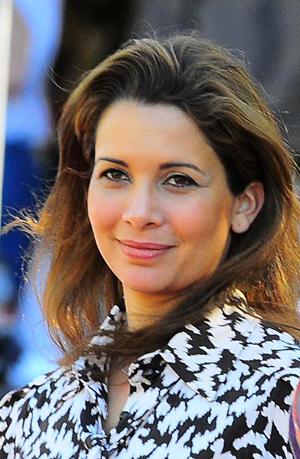 Team Harmony Training Bases
In the years 1995 to 2002, Princess Haya competed internationally at an average 39 competitions a year from training bases throughout Europe.
1995 – 1997 Ireland: the late Paul Darragh / Alain Storme
1995 – 1997 Ireland: Tommy stack
1997 – 1999 Germany: Paul Schockemohle
1999 – 2000 Holland: Hans Horn
2000 – 2001 France: Katie Monahan Prudent / Alice Debany Clero
2001 – 2002 France: Patrick Caron
Princess Haya was the first Jordanian athlete to turn professional, signing a commercial contract with the Italian designer Loro Piana, Italy in May 2000, competing in those colours until October 2001. Jordan has no professional status for athletes, and Princess Haya has been advocating for change since 1992.
Awards and Nominations
In September 2008, President of the Henry Clay Memorial Foundation, Dr. D. Kay Clawson presented Princess Haya with the
Henry Clay Medallion for Distinguished Services
. The Award celebrates individuals who share characteristics with the life and work of Henry Clay and recognizes their distinguished service to the public. Princess Haya is the first international recipient of this award.
In October 2006, Princess Haya was presented with the
Guirlande d`Honneur (the Laurel Wreath)
and
'Celebrity of the Year Award`
by the Milan International FICTS Festival (International Federation Cinema Television Sportifs), an international festival dedicated to sport television and sport movies, in recognition of her leading role as an international athlete and president of the FEI, as well as for her meaningful promotion of cultural and ethical values, and the image of sport.
In February 2006, His Majesty King Abdullah II of Jordan bestowed the
Bejeweled Grand Cordon of Al Nahda (Order of the Renaissance)
on Princess Haya in recognition of her notable humanitarian profile and for her distinguished role in efforts to alleviate hunger and poverty on global and regional levels.
Princess Haya was the first, and is to date, the only woman in Jordan to hold a heavy goods and articulated vehicle licence, and as such was named
Honorary President
of the
Land Transport and Mechanical Union
by Jordan`s Taxi and Truck Drivers. She is the only member of the Jordanian Royal family to be member of a trade union.
In March 2000, Princess Haya became the youngest person to receive the
International Golden Helm Award
from the International Association of Golden Helmsmen of Tourism, after setting up a tourism campaign at the request of King Hussein during her equestrian training in Germany between 1997 and 1999. The campaign resulted in a rise in the numbers of German and German-speaking tourists to Jordan from two per cent to 12.5 per cent in a two-year period.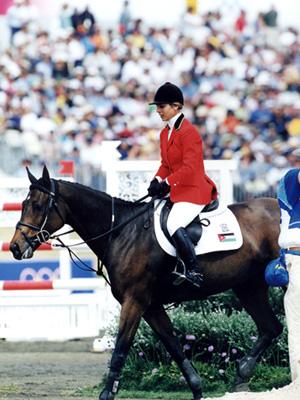 In 1996 Princess Haya received an award from the Spanish Equestrian Federation as the
Equestrian Personality of the Year
.
Was voted
'Athlete of the Year`
by the Jordanian Public in 1993, and nominated
'Athlete of the Year`
by Arab BBC Radio in 1994, after winning numerous national and international events in the Middle East and Asia.
Twice decorated
(1988 and 1992) by King Hussein for excellence in international equestrian sport.
Nominated by the International Femmes Mythique Association as one of the
'Legendary Women`
.
Won
the
Jordanian National Show Jumping Championships
in 1986, 1987, 1989, 1990 and 1992.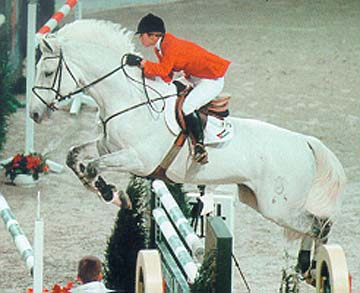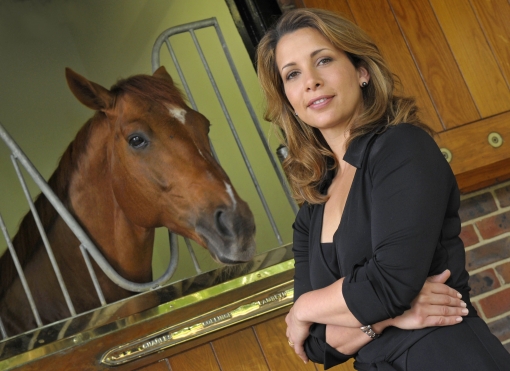 HRH Princess Haya Horses
  Come On (Cantus, 1985), Some Day
Under the great Ludger Beerbaum (German Masters), Ralf Schneider and HRH Princess Haya of Jordania, Come On was highly successful in the international dressage arena. This beautiful white giant is now in retreat.
HRH Princess Haya Competition Results
8 - Aachen, Milcherzeugnisse Relay - 13/08/1998 - Some Day
---
9 - Aachen, Prize of Handwerk - 13/08/1998 - Come On
---
Watch video of Hopes are High with British showjumper Nick Skelton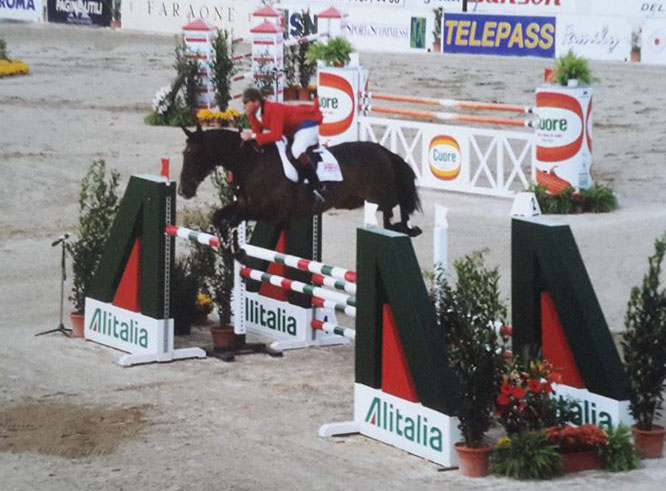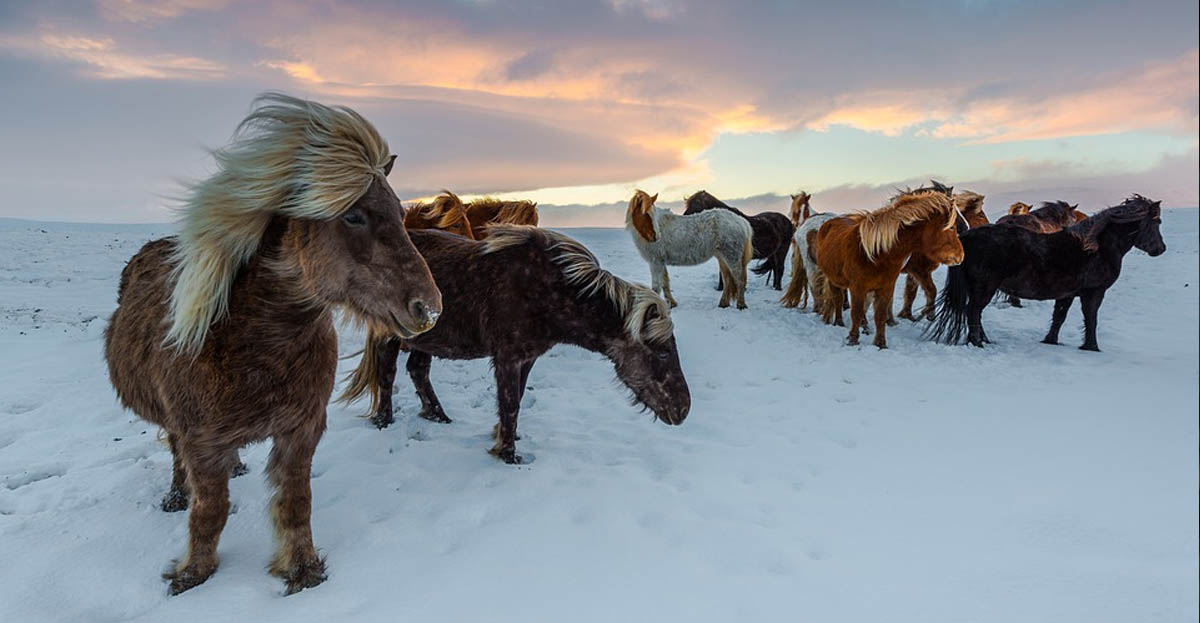 Watch video of the magical horses from Iceland / Icelandic Horses are Magical 💖🦄 / Iceland Horses Image Gallery …
Read More
Yehya Mustafa Alawneh
Yehya Mustafa Alawneh - Jordan
The domain name or website URL is critical in assisting with your website optimization. The domain name should, if at all possible, contain one of your keywords, preferably the most important one.
Anas Abdel Minem Al Far
Anas Abdel Minem Al Far - Jordan
Web Design Las Vegas & Graphic Design
Our Design and Development team consists of experienced designers with creative and programming skills involving interactive web site design, web database, e-commerce web site development, graphic design, flash, banner and logo creation.
Firas Salameh Al Shqour
Firas Salameh Al Shqour - Jordan
Osama Suleiman M. Al Rashydeh
Osama Suleiman M. Al Rashydeh - Jordan - Endurance Rider
Mohammad Fayez Ali Khattab
Mohammad Fayez Ali Khattab - Jordan
Mary Jordan
Mary Jordan - USA
Rsheed Suliman Hmaidan
Rsheed Suliman Hmaidan - Jordan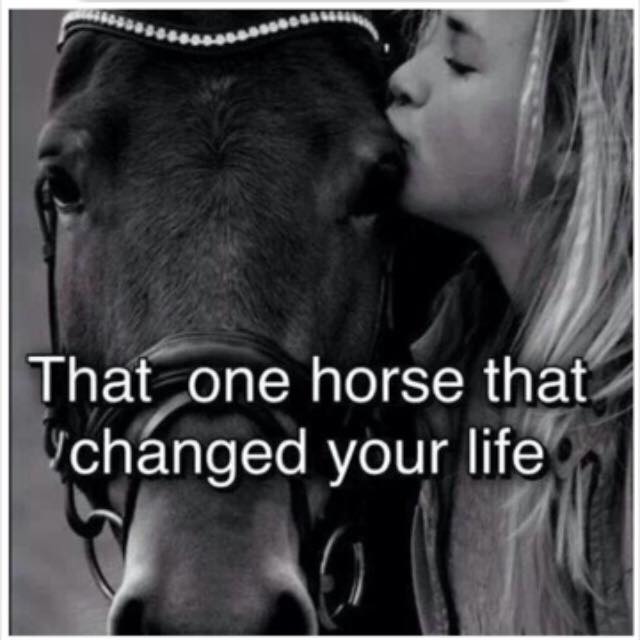 Sami Atiyani
Sami Atiyani - Jordan - Showjumping Rider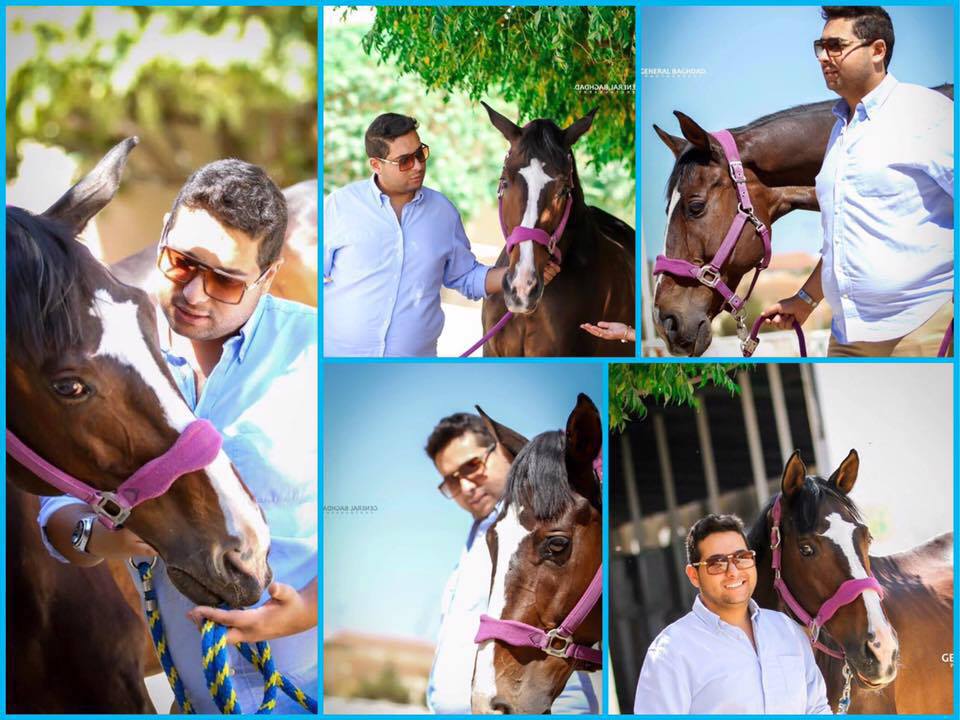 Ali Subhi Abed Abu Rabi`E
Ali Subhi Abed Abu Rabi`E - Jordan
WHAT TECHNOLOGY DOES THE COMPANY USE?
You don`t have time to learn about the latest technology used in web design, but a professional web designer or web development company must follow the latest industry trends and use the best web design tools available. Look for professional web designers and web development companies capable of using CSS, XHTML and XML. If they are familiar with these, they are also familiar with basic HTML. If they are not, they are lagging behind not only in technology, but also in usability and accessibility issues facing the industry. The best professional web designers also have knowledge of programming languages and the capability to develop sites that are more functional and dynamic. You also want to ask how familiar the web designer is with search engine optimization (SEO), and if they can or cannot include SEO services in the development of your project to ensure your site has the best chances to get an excellent ranking for your keywords.
Princess Haya
HRH Princess Haya - Jordan
Atallah Al Swalhen
Atallah Al Swalhen - Jordan
Does my horse require its passport to travel with you?
Yes. EU regulations now require passports to accompany all horses when they travel.
Tawfiq Salamah Ateya Al So`Od
Tawfiq Salamah Ateya Al So`Od - Jordan - Endurance Rider
Haytham Suliman Falahat
Haytham Suliman Falahat - Jordan - Endurance Rider
Sa`D Ahmad Hlalat
Sa`D Ahmad Hlalat - Jordan - Endurance Rider
Barakat Al Natour
Barakat Al Natour - Jordan
Reli Carpio
Reli, an ex-jockey, has also worked for Dante J. Zanelli Sr. for more than 8 years. He has broke Dante Jr.'s yearlings and two years old over the last two years as well as been one of the main exercise riders of the stable. Reli is a very capable individual as he has been prepared to performed at every job in the barn. Besides his ability to work with young horses, Reli has experience as a groom and foreman as well.
Hamzah Abdel Aziz Al Hasanat
Hamzah Abdel Aziz Al Hasanat - Jordan - Endurance Rider
Megan Jordan
Megan Jordan - USA - Showjumping Rider
Oday Fouad Abu Hamdan
Oday Fouad Abu Hamdan - Jordan - Showjumping Rider
Abdal Mahdi Suliman Hilalat
Abdal Mahdi Suliman Hilalat - Jordan
After earning multiple top 5 honors and almost $3,000 as a longe liner, Julian came home to spend the winter growing up in the Sonoran Desert of Scottsdale, AZ. This video follows his journey as he learns to navigate the cactus and hills of the desert landscape. This footage was taken with less than 30 days under saddle. He would accept any challenge the desert would present and was trail riding with seasoned horses from his first few rides! All scenic photos were taken during those trail rides. Look for him in the summer of 08 at all the major WP futurities.
Eid Ali Eid Alfayez
Eid Ali Eid Alfayez - Jordan - Endurance Rider
Ihssan Aslan Yara
Ihssan Aslan Yara - Jordan - Endurance Rider
Zuhair Shammout
Zuhair Shammout - Jordan
We have expert social media marketers, we provide marketing in socail networks like LinkedIn or Facebook, Del.icio.us, Digg etc as well as forums, message boards, blogs, wikis and podcasts. We provide these services:
Khldoon Mohd Al Sayed
Khldoon Mohd Al Sayed - Jordan - Endurance Rider
Sameh Fare` Kan`Aan
Sameh Fare` Kan`Aan - Jordan - Endurance Rider
Sara Kayali
Sara Kayali - Jordan - Showjumping Rider
Mohammad Al Kurdi
Mohammad Al Kurdi - Jordan
Rasha Hina
Rasha Hina - Jordan - Endurance Rider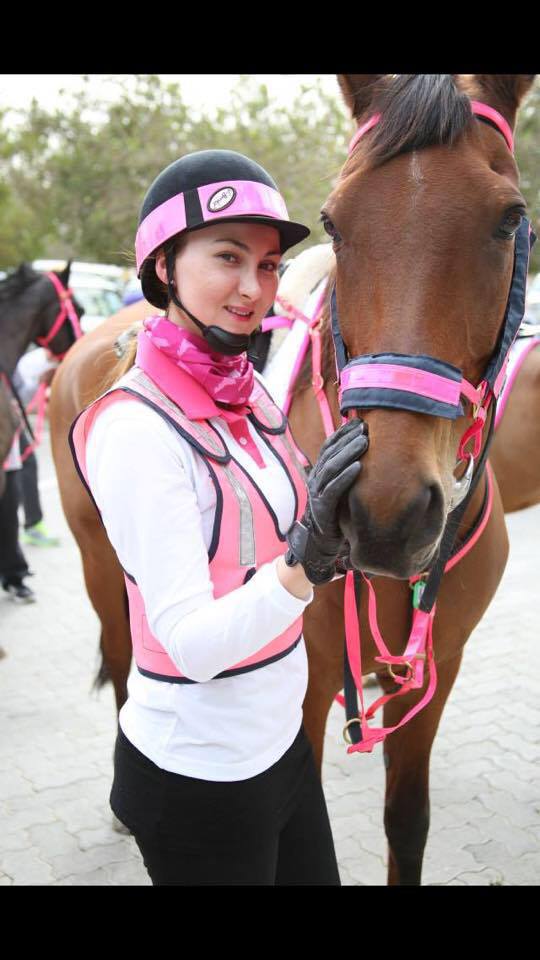 Sayf Nasri Nowar
Sayf Nasri Nowar - Jordan - Endurance Rider
Suzanne Jordan
Suzanne Jordan - Ireland - Eventing