Florestan I
Florestan I is a Westphalian stallion who has made a huge impact on German sport horse breeding, bred in Germany Florestan I was crowned champion at the stallion licensing in Rhinelander in 1988, and scored high marks in dressage and showjumping at his stallion performance test winning with 129,02 points. Florestan I has produced many excellent progeny in one year covering more than 500 mare, offspring of Florestan I includes grand prix dressage horses as well as licensed stallions Fidermark, First Dance, Florentinus V, Floresco, Florestano, Florianus to name only a small amount.
Florestan I passed away in 2012 at the age of 26, he is well remembered by dressage breeders from all around the world.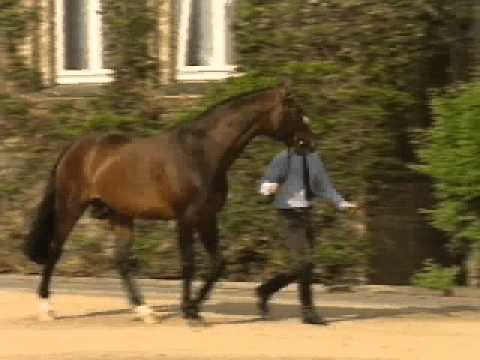 Wind of Change
- Wind of Change descends from Florestan I (Fidelio - Furioso II), the Westphalian stallion that, in a very short time worked his way up to become the most influential great sire within European dressage horse breeding. The dam line goes back, via Wolfgang, Pion, Enfant de Normandie and Uppercut xx, to the mare Frelona (Artilleur) of NL dam line 013. Frelona is also grandam to the international show jumper Opstalans Power (Albert Voorn). From this family too comes the international show jumpers Aerobic (Wil Schellekens), Bon Ami (Eric Wauters) and Sevilla (Wim Schröder).
Wilotto
- Sire Skydancer is a son of the Westphalian hallmark stallion Florestan I of the well-known Belgian Unart family that is famous for producing sport horses. Wilotto is, just as the KWPN stallion Nero (Balzflug), bred out of the 'keur preferente prestatie' mare Wilotte (Onyx) from NL dam line 113. Via the Onyx, the line goes back to the famous 'keur preferente prestatie' and 'sport' mare Liselot (Hurricane). Liselot we know as grandam to the Olympic dressage horse Biraldo (Rinaldo). The national dressage horse Cicero W (Ariban xx) and the well-known dressage stallion Jacardo (Elcaro) are also products of this dressage lineage.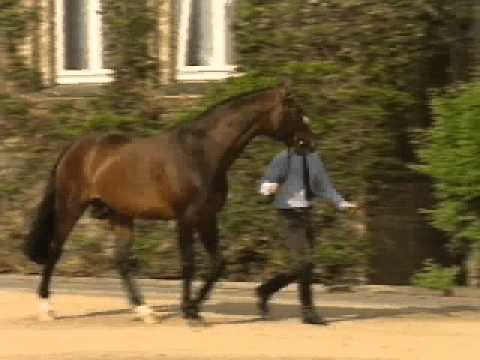 FĂśRSTENREICH
Fürstenreich passed his 30 day test in 2001 with excellent marks (8.57 in show jumping and 8.41 in dressage) and he has won on several occasions, elementary and medium dressage classes. He qualified in 2003 and 2004 with the highest marks for the National championships of the German dressage horses.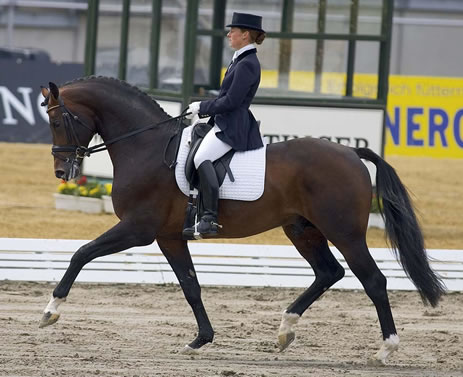 Floretto VD Guldenboom
Florestan I x -, -
Foto Tyme
Florestan I x -, - Westphalian Dressage Horses Advanced Dressage Horses
Fielmann
Florestan I x La Luna, - Sports Horses International