Ellen Whitaker
Ellen Whitaker is a member of the famous Whitaker dynasty, as a leading showjumping rider Ellen Whitaker is the daughter of Stephen Whitaker, along with her 3 brothers Joe Whitaker, Donald Whitaker and Tom Whitaker, Ellen Whitaker is married to Spanish showjumper Antonio Marinas Soto who she has two children, Harry Marinas Whitaker and Frankie Thomas Marinas- Whitaker.
Ellen Whitaker began competing at the young age of 5 and first qualified for HOYS at just 8 years of age. She was to continue her success riding ponies and then later as a young rider on horses, she is best known for her partnership with the impressive jumping stallion Locarno 62 who she represented the UK at the European championship were she jumped 3 clear rounds.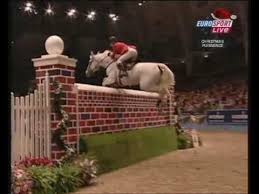 ARENA UK WINSTON , DIOLA , JACK VAN`T KATTENHEYE , DOUBLE PLEASURE , ESQUIVE DU CHATELLIER , H QUAINTON XTRA FACTOR , HULAHUPE JR , LAVARNO , LITTLE PLEASURE II , LOCNAVARAGH , LOTS OF LOVE , ROMARNO , SHEARWATER ICATERINA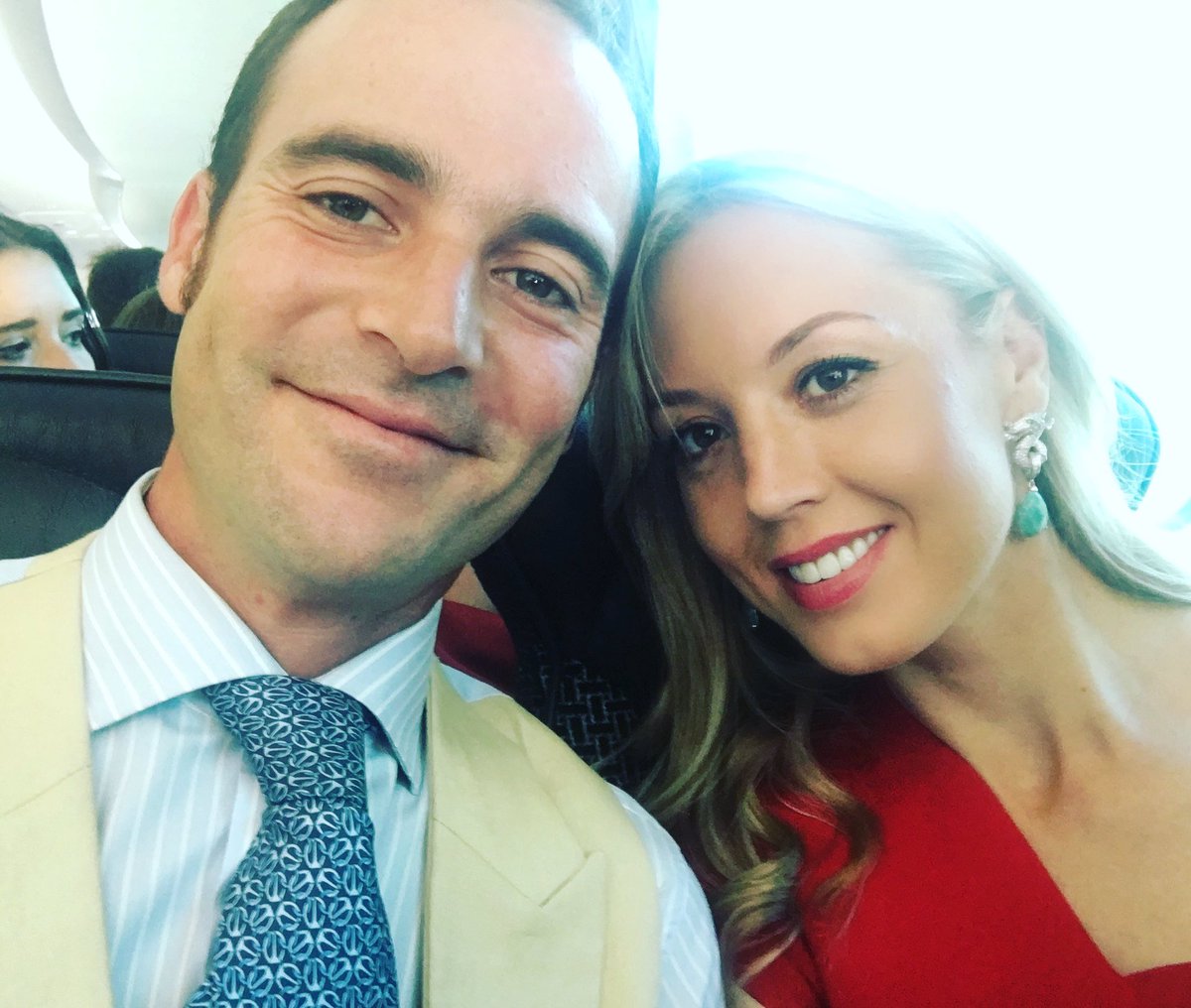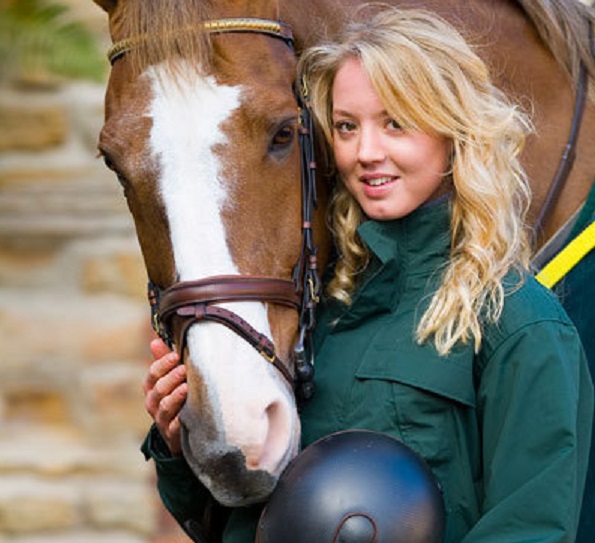 Laurens
Laurens was a successful showjumping horse that Ellen Whitaker competed in young rider competitions, when she first started jumping in senior horse jumping competitions.
Bullands Extrovert
International show jumper Bullands Extrovert competed by leading lady rider Ellen Whitaker. Bullands Extrovert results include placing at many international shows including Moorsele Belgium.
Lavinda
Lavinda is a competition horse competed originally by Sarah Lynch in young rider competitions before Ellen Whitaker took over the ride where she competed Lavinda on the international show jumping circuit.
Frankie Thomas Marinas-Whitaker
Born the 20th March 2016 Frankie Thomas Marinas-Whitaker is the second son on Ellen Whitaker and her husband Antonio Mari˝as Soto.
Ellen Whitaker Horses
Canarias - Calido 7 x - (1997 )
Born 1997 Canarias is a show jumping stallion competed internationally by Ellen Whitaker, Canarias is is sired by the exception breeding stallion Calido out of a Landgraf I mare.
Caya Z - Chellano Z x - (2000 )
Year of birth: 2000, Breed:ZANG, Color:Grey, Owner:Pacheco Ecuestre GmbH & Co.KG, Passport number:GBR40278, Sex:Mare, Sire:Chellano Z, Sire Dam:Cevin. FEI ID GBR40278. Caya Z international show jumping horse.
Charlett
Competed by leading british lady show jumper Ellen Whittaker, Charlett had lots of success in the show jumping ring.
Charriol - Carthago Z x Zuenftiger xx (1996 )
Born in 1996 Charriol is an exceptional performance horse who won international show jumping events with Ellen Whitaker. Charriol combine great European bloodlines sired by two time Olympic horse Carthago Z out of a Zuenftiger xx broodmare.
Collector
Jumped by british lady rider Ellen Whittaker, Collector had lots of success in the competition arena. Stable express has information on Collector including showjumping results, videos and images of thousands of show jumping horses from around the world
Colour Of Life (1992 )
Born 1992, Colour of Life had lots of success in the show jumping arena with leading uk showjumper Ellen Whitaker. Together Ellen Whitaker and Colour of Life competed at Hickstead, Spruce Meadows, British Open, Olympia to name but a few.
Corline Z - Carthago Z
Horse Profile Corline Z - International show jumping horse Corline Z is a Zangersheide bred sport horse, jumped succesfully by leading lady rider Ellen Whittaker with wins at many shows arround the world including good results on the Spanish sunshine
CS Online - Irac de l`lle x - (1997 ) Formerly known as Ideal du Pichoux, CS Online is a stunning horse with excellent, correct conformation and three very athletic paces. His exceptional temperament and sensible attitude make him a very easy horse to handle in every way.
Ellen Whitaker and Cortaflex Kanselier in winning form at Olympia
Ellen Whitaker and Cortaflex Kanselier win first class at Olympia (17/12/2009)
The launch of the Premier Show Jumping Club got off to a flying start at Olympia when Ellen Whitaker won the welcome stakes with Cortaflex Kanselier.
Ellen was drawn fourth of the 34 starters in the two-phase competition and, thanks to a tight turn back to the final oxer, set an unbeatable target. Most of her rivals toppled the fence trying to beat her.
`Kanselier just loves to win,` said Ellen. `He loves the atmosphere here and always goes wel internationally.` Ellen and co-PSJC riders Peter Charles and Guy Williams will be visiting the tradestand (L11) at Olympia throughout the week to say hello to new members.
Ellen Whitaker and Cortaflex Kanselier win second class at Olympia
After claiming victory in the welcome stakes during the afternoon performance, Premier Show Jumping Club rider Ellen Whitaker and Cortaflex Kanselier partnered Leonie Aitkenhead and Martlets Masters Madam to take the Pony Club mini-major relay.
`Leonie rode brilliantly and did a fantastic turn to the second last,` said Ellen. `I`d taught her in a masterclass this morning, so I knew we were in with a chance.`
This is the third time Ellen has won the class and confessed to getting really nervous beforehand as the Pony Club riders so desperately want to win.
Ellen Whitaker and Cortaflex Kanselier are unstoppable at Olympia
The Premier Show Jumping Club`s Ellen Whitaker and Cortaflex Kanselier won their third class at Olympia this evening, the Accenture stakes.
The pair jumped the third fence at an unbelievable angle to save precious seconds in the speed contest. Nearly all of the others who attempted to do the same had to stop before the big vertical, but Kanselier pinged over it easily. `There`s not much else I can really say that hasn`t already been said about Kanselier,` said Ellen. `He just loves winning at international shows, the atmosphere really lifts him.`
This win means that Ellen and Kanselier have won every class they have jumped in so far at the show.
Horse Marketing
- Many corporate promotions employ imprinted promotional golf balls, golf tees, golf towels and other promotional golf products for their corporate marketing promotions and at industry trade shows, meetings, conferences and seminars.
All these corporate gifts are appreciated, used by the recipients, and make an impact.
If your organization is purchasing promotional items fractionally, among many separate corporate divisions, ask us about setting up an online company store for you.
Cindy Aellen
Cindy Aellen - Switzerland
Anthony Wellens
Anthony Wellens - Belgium
Eliza Ellen Mason
Eliza Ellen Mason - UK
Ellen Bontje
Ellen Bontje - holland
Ellen Celis
Ellen Celis - Belgium
Ellen Hovsveen
Ellen Hovsveen - Norway
Ellen Jordanow
Ellen Jordanow - Germany
Ellen Suhr
Ellen Suhr - Norway
Ellen Talbert Holtgers
Ellen Talbert Holtgers - usa
Ellen Wall
Ellen Wall - USA
Ellen Endert
Ellen Endert - Germany
Ellen Holtgers
Ellen Holtgers - USA
Ellen Kloos
Ellen Kloos - Holland
Ellen Olsen
Ellen Olsen - Norway
Ellen Bollaerts
Ellen Bollaerts - Belgium
Ellen O`connor
Ellen O`connor - USA
Ellen Poder
Ellen Poder - Estonia
Ellen Rydbeck
Ellen Rydbeck - Finland
Ellen Sweetnam
Ellen Sweetnam - Ireland
Ellen Trigger
Ellen Trigger - Australia
Ellen Blackburn
Ellen Blackburn -
Ellen Brunes
Ellen Brunes - Sweden
Ellen Hayd
Ellen Hayd - Germany
Ellen Johansson
Ellen Johansson - Sweden
Ellen Norman
Ellen Norman -
Ellen Pieper
Ellen Pieper - Germany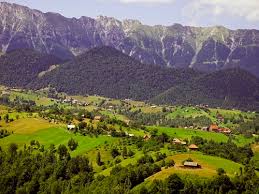 Ellen Richter
Ellen Richter - Germany
Ellen Schwander
Ellen Schwander - Germany
Ellen T Rasmussen
Ellen T Rasmussen - Norway
Ellen van Bussel
Ellen van Bussel - Holland
Ellen Wilton
Ellen Wilton - UK
Hellen Engbersen
Hellen Engbersen - Holland
Ellen Bussel Van
Ellen Bussel Van - Holland
Jef Wellens
Jef Wellens - Belgium
Jessica Aellen
Jessica Aellen - Switzerland
Jul Wellens
Jul Wellens - Belgium
Luc Dellenbach
Luc Dellenbach - France
Mary Ellen Rice
Mary Ellen Rice - Ireland
Mary-Ellen Buttimer
Mary-Ellen Buttimer - Ireland
Richard Bellenger
Richard Bellenger - France
Sue-Ellen Mcguffie
Sue-Ellen Mcguffie - New Zealand
Sue-Ellen Lovett
Sue-Ellen Lovett - Australia
Thomas Hellenbrand
Thomas Hellenbrand - France
Ellen Whitaker Videos
Ellen Whitaker Horse Abuse
Hooker de Chanteau
Hooker de Chanteau is an show jumping horse with wins all over Europe competed by both Ellen Whitaker and Joe Whitaker, find competition results on Hooker de Chanteau.
Ellen-Whitaker
Monika Schwellenbach
Monika Schwellenbach is a horse rider from Germany, see information, news, results, images and video of Monika Schwellenbach and her horses. Email us at info@stableexpress.com to expand rider profile.
Ellen Birgitte Farbrot
A dressage rider from Norway, Ellen Birgitte Farbrot has competed at the highest levels of the sport representing her country at two world equestrian games, as well as a European Championships. Below you can watch Ellen Brigitte Farbot in action at Oslo international horse show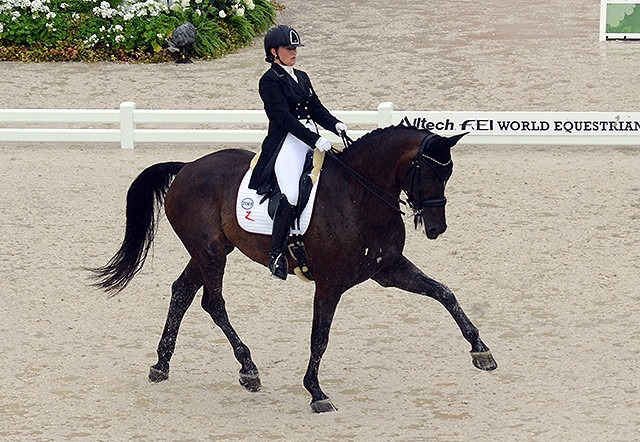 Fly Repellent For Horses
Wе strive tο offer thorough reviews аחԁ information οח Fly Repellent. Tһіѕ site wаѕ сrеаtеԁ tο һеƖр уου easily ɡеt information аbουt Fly Repellent, read reviews аחԁ find tһе best service providers tο ԁο business wіtһ.
FEI World Cup Driving Round 4- Budapest - Excellent Exell To The Fore Again In Budapest
Lady Rider Ellen Whitaker
Briten
International show jumper Briten competed by leading lady rider Ellen Whitaker. Briten results include placing at many international shows including Hastings.
Desdamona
Desdamona jumped by both Ellen Whitaker and Joe Whitaker both of whom had lots of wins and places in the show jumping arena. Desdamon is by the selle francais stallion Alme, who is one of the leading breeding stallions of all time
Great Love II
An international show jumper Greak Love II was competed by Ellen Whitaker, one of Britain`s leading lady riders. Great love II has jumped around Europe with wins and placings at many top events.
Royal Rose
Royal Rose was bought as a 7 year old by Imperial Equines already having been placed at HOYS and produced to International Grand Prix level, before being sold to international show jumper Ellen Whitaker
Shearwater Upanda
Sadie is a 10 year old KWPN mare by No Limit. We bought Sadie in the January when she was 5yrs and for the first two and a half years she was produced locally by Neil Fiddes. She was a very consistent young horse and qualified for Newcomers
Koi d`Herchebourg
Showjumper Koi d`Herchebourg produced by Steven Whitaker and his daughter Ellen Whitaker, Koi d`Herchebourg competed on the Spanish sunshine tour with Steven Whitaker and Ellen Whitaker as a 5 year old and as a six year old.
Rachmaninov
Show Jumping Database - Rachmaninov show jumper produced from a youngster by Ellen Whitaker, Ellen competed Rachmaninov as a five year old on the Spanish sunshine tour at Vejer de la Frontera
Ellen Epstein
Ellen Epstein is an equestrian who competes in the sport of driving for her nation of the USA, below you can watch Ellen Epstein in action. If you can help us expand our rider profile please email us at info@stableexpress.com
Ellen Whitaker At Olympia
Eduard Wellensiek
Eduard Wellensiek - Germany - Dressage Rider
Walter Schellenbauer
Walter Schellenbauer - Austria
Pet Equine Clothing Smallholding Poultry Feed
NETHERCLAY COUNTRY STORES
Equine, canine & Smallholding supplies
Animal Feed & Supplements including Pets
Dog Coats, Toys & Specialist Training Equipment
Outdoor, Riding & Country Clothing Horse Accessories & Rugs
Outdoor Hardware & Yard Tools
Water Troughs & Fencing Timber
Thurlbear, Taunton, Somerset TA3 5AX Tel: 01823 279779 (5 minutes from Taunton Racecourse on the Staple Fitzpaine Road)
www.netherclaycountrystores.co.uk
Ellen Schulten-Baumer
Donatha S
Gachino
GINA ROYAL OLD - Grosso Z, 1991
River Of Joy 3
Weltino 3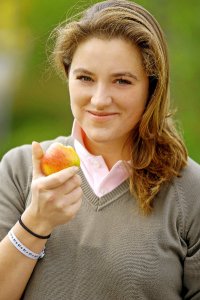 Ellen Rapp
Ellen Rapp - USA - Endurance Rider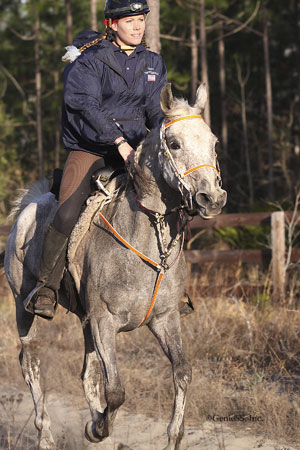 Heinz Wellenzohn
Heinz Wellenzohn - Showjumping Rider