El Brio Vanner - Breeders Of Quality Gypsy Vanner Horses, USA
El Brio Vanner`s Prize Stallion Charlie
Charlie was imported from the UK in January of 2004 and is El Brio Vanner`s prize Gypsy Vanner Stallion.
Born in 1995, Charlie is a direct son of the original Roadsweeper of the United Kingdom (UK). With incredible conformation, temperament and color, Charlie is a perfect example of what the Gypsies envisioned when perfecting this special breed.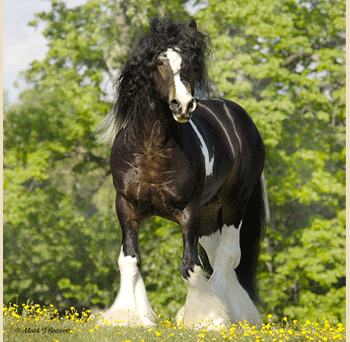 Contact us at sales@elbriovanner.com for more info on this Gypsy Vanner and others available at El Brio Vanner!
Charlie was bred in England by a man known as `Boxer Bill,` the gentleman who brought the Roadsweeper from Ireland and bred him for many years (The sire to the Roadsweeper is a famous horse known as "The Old Coal Horse" in Ireland). On one occasion, `Boxer Bill` bred the Roadsweeper to a wonderful bay and white mare, standing 14 hands, named Old Mother Riley. The resulting foal was Charlie, a mix of incredible power, supreme manners, and unrivalled elegance.
A proven sire, Charlie has produced foals in the UK, and in 2005 we welcomed four of his foals, the first to be born in the United States. That was just the beginning...in 2006 Charlie sired six wonderful foal and in 2007 we are awaiting the arrival of nine new foals.

A true renaissance horse, Charlie spends his spare time participating in select equine competitions, including the prestigious Dressage at Devon, where he won the IBC in 2004 and 2006. Charlie also competes in open in-hand classes on the Region 1 Dressage circuit. In 2006 he qualified for the USDF Breeders Championship with the final being held at Dressage at Devon this past fall. Charlie was the first Gypsy Vanner ever to qualify for such a prestigious award. In order to qualify he had to compete in three or more open in-hand competitions under three different judges, score 58% or higher, win his class, and be Grand or Reserve for the day; all of this from a horse that was a pasture stallion in the UK for the first 8 years of his life. This speaks volumes of their temperament and their ability to adjust to new situations. We are extremely proud of Charlie and his accomplishments and are looking forward to the future.
Charlie is part of the "Certified Horse" program and the "Great Lakes Gypsy Vanner Futurity" program. He has 2006 and 2007 "Futurity" babies available for purchase. He is also available for stud services to approved Gypsy Vanner mares, contact us for more information.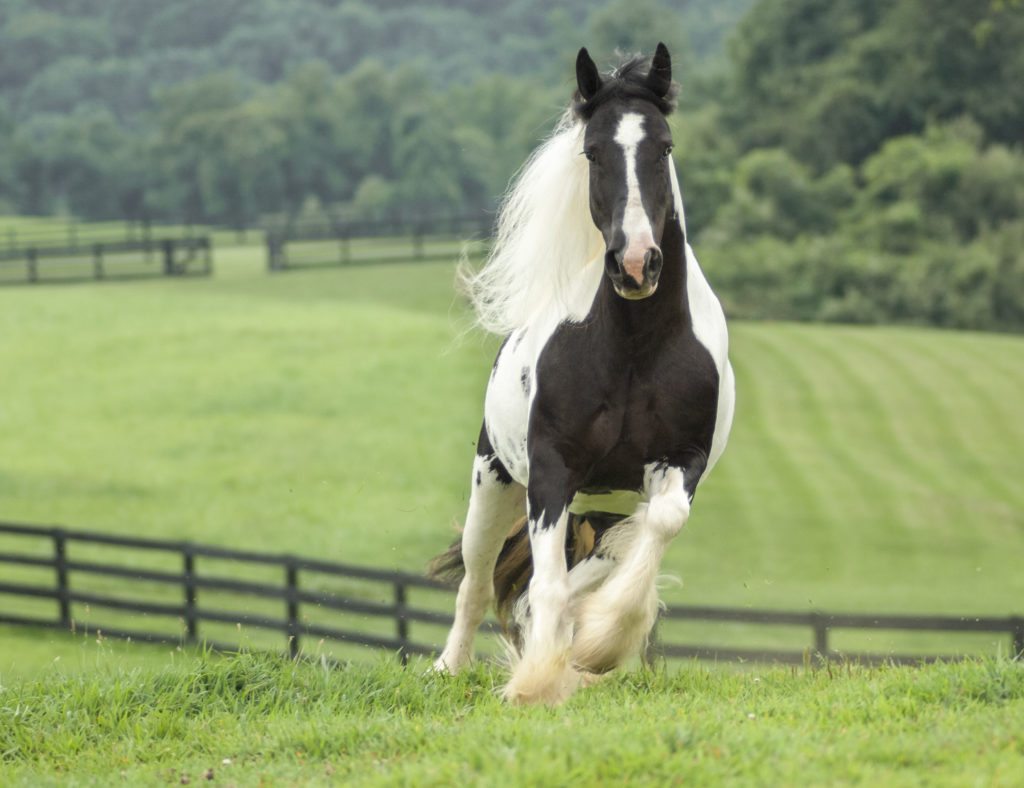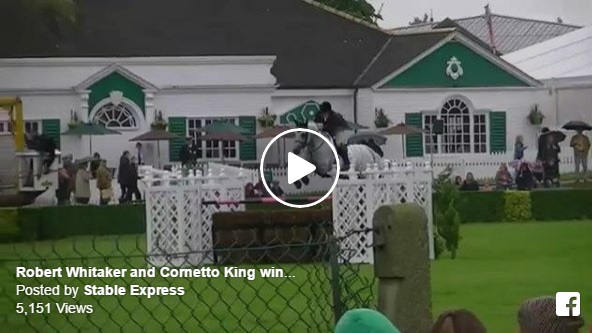 Robert Whitaker international showjumper, part of the legendary whitaker showjumping dynasty, son of British rider John Whitaker…
Read More