E-Commerce
Affordable Ecommerce Website Design
Stable Express Website Design can develop affordable ecommerce web site designs from small ecommerce website design projects with a few items, to large ecommerce website design projects with a catalogue of hundreds of products. We primarily configure secure PayPal and OSCommerce ecommerce shopping carts for ecommerce web site design projects at a very affordable price .
Combined with our internet marketing and search engine marketing campaigns, you can be selling your products online in just a few days! Our ecommerce web sites are secure and very customizable. Most of our ecommerce web site projects can export your orders into Quickbooks for easy synchronizing of your accounting with your ecommerce web site.
Additionally, our ecommerce website design solutions are also very flexible, and we don`t lock you into a service plan with us with complex custom ecommerce shopping carts that only a programmer can modify. Contact us with your questions or to get a FREE quote for your ecommerce website design project from Stable Express Website Design.
SEO for each page title, meta description, and keywords (people will find you when looking for products you carry)
Top-notch internet marketing consulting & strategy development by a SEMPO member included free
Import hundreds or thousands of products at a time
Export your catalog for Froogle
WYSIWYG web page creator and editor
Display product images with zoomed-in pop-ups
Specials and featured products modules included
Link exchange module included
Newsletter module included
Email contact form included
Taxes, billing and shipping are all synchronized
View reports on customers, sales, & billing online
Much more, and custom modules available as desired
Low monthly hosting costs
No recurring/hidden fees from us! Request a free quote!
One of our ecommerce website design solutions: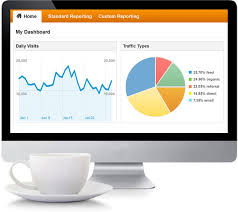 Discover high-value audiences & power customer intelligence for your business. …
Read More
Get help marketing your equine business with up to date internet strategies
Read More
Considering putting your mare in foal, read this article on the ins and outs of horse breeding …
Read More