Dressage Riders
Anky van Grunsven Bonfire World Cup final Los Angeles 1995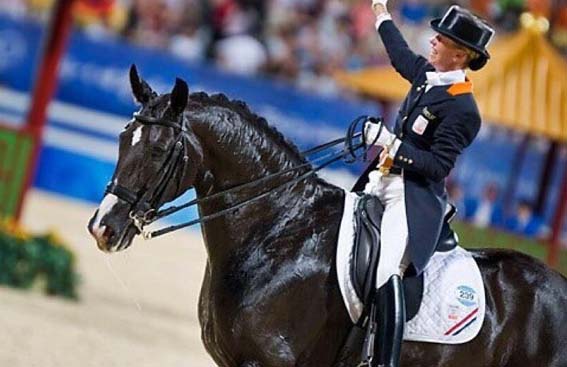 Horse Videos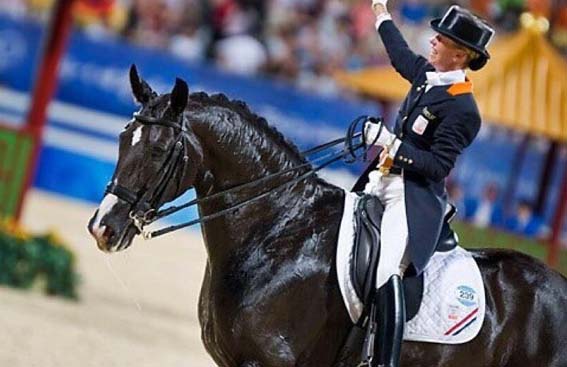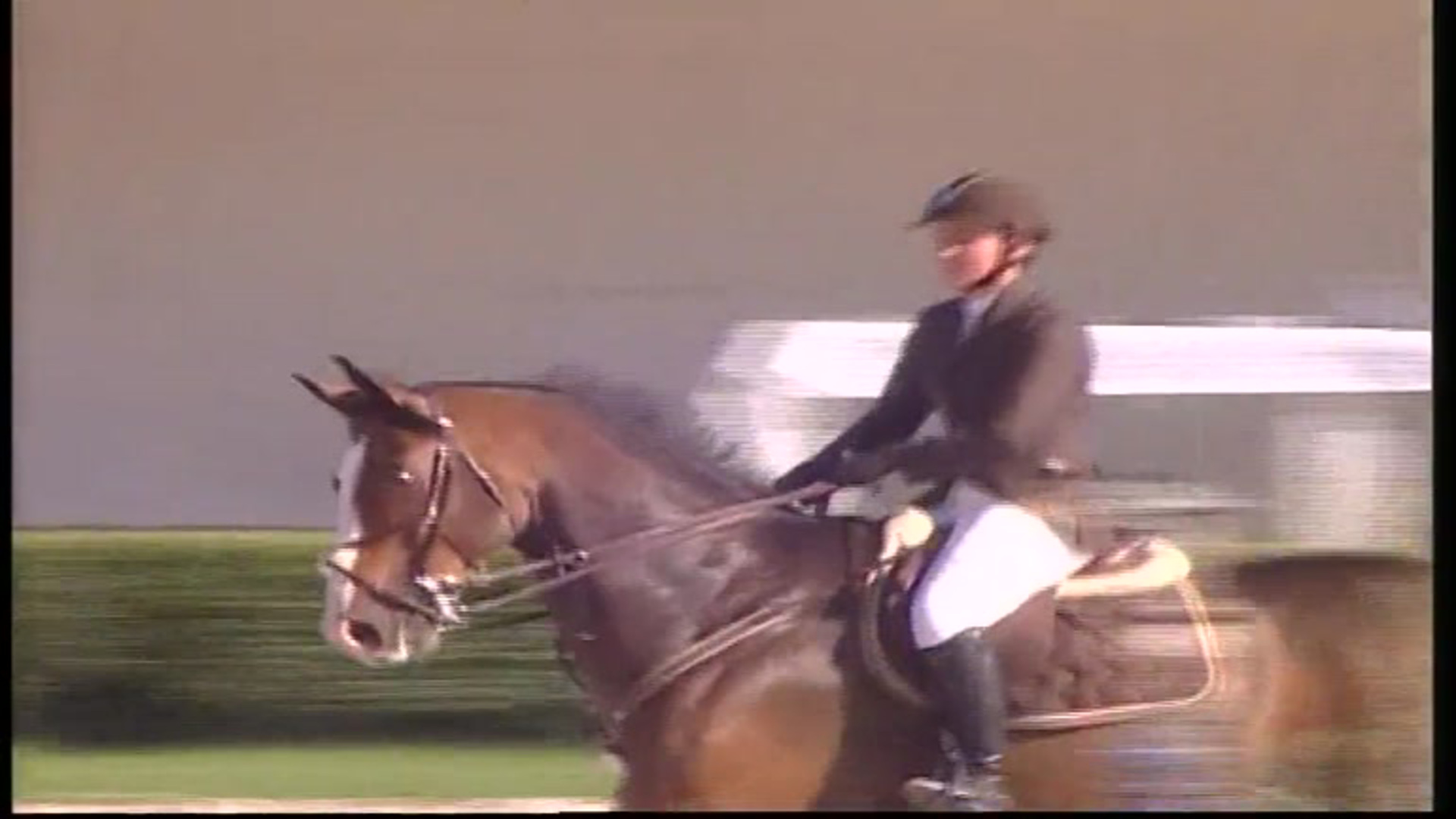 Valentine Donze - France - Show Jumping Rider | Horse and Rider Horses For Sale | Stableexpress equestrian classifieds, watch Valentine Donze showjumping videos…
Read More
Madeleine White
Madeleine White - Dressage Riders
Alfonso Parra Rubio
Alfonso Parra Rubio - Spain
Heta Leinonen
Heta Leinonen - Finland
Barbara Marshall
Barbara Marshall - USA
Julie Hugo
Julie Hugo - UK - Dressage Riders
Angela Lyons
Angela Lyons - Ireland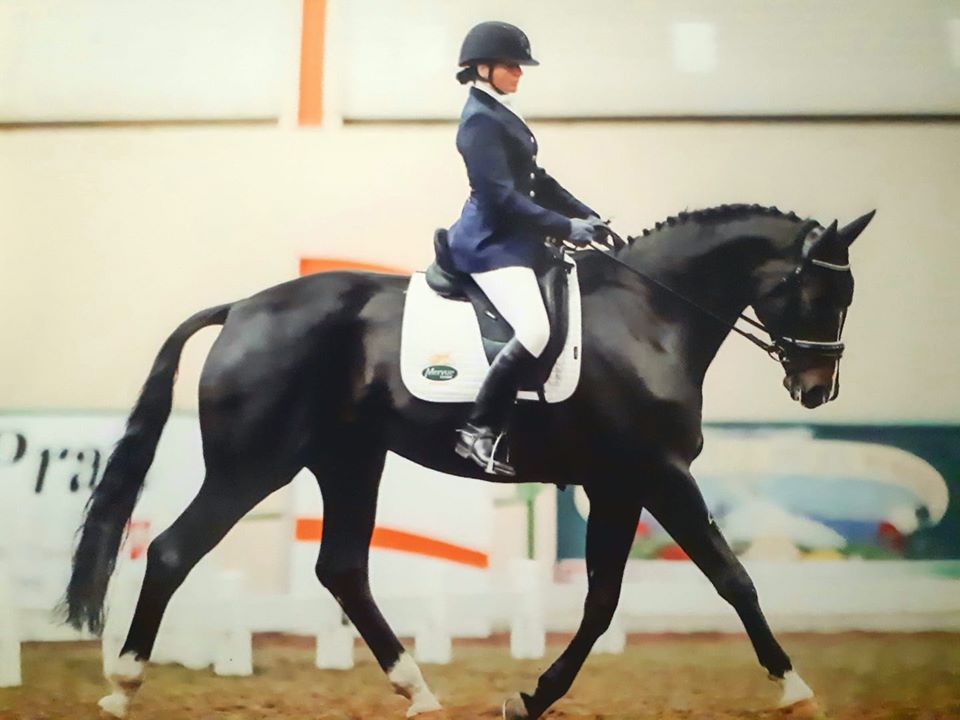 Alexandra Lewal
Alexandra Lewal - Belgium
Uwe Sauer
Uwe Sauer - Germany
Uwe Sauer
Uwe Sauer (born 30 August 1943) is a German equestrian and Olympic champion. He won a gold medal in team dressage at the 1984 Summer Olympics in Los Angeles
Uwe Sauer Horses
Uwe Sauer Competition Results
Nã¡Ndor Kafka
Nã¡Ndor Kafka - Hungary
Famous Dressage Riders
German Dressage Rider - Anabel Balkenhol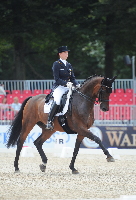 Anabel Balkenhol is a German dressage rider who was born 8th April 1972 . After leaving school Anabel started she began her career as a dressage rider, her sporting breakthrough came in the late 2000s. In July 2010 with her horse Dablino she had success in the tournaments in Lingen and Fritz and a leap from number 133 to number 16 in the world rankings for dressage riders. At the German Championships in Munster, she won with Dablino the Grand Prix de Dressage and was the Grand Prix Special German vice-champion .
Due to the success achieved in 2010 she was nominated for the 2010 FEI World Equestrian Games in Lexington. Here, at their first championship, they won in the team bronze medal with Isabell Werth , Matthias Alexander Rath and Christoph Koschel.
From 2008 Anabel Balkenhol was part of the German dressage B2 cadre. With the beginning of 2010 she was admitted to the German B-team dressage. Since 2011 she is part of the A-squad (championship squad) German dressage riders.
In its first participation in the German Dressage Derby was 2011 Second, Rubin Royal was the best horse of the exam with changing horses.
In the 2012 Olympics she was with Dablino for the first time part of the German Olympic team .
>
Horses Ridden by Anabel Balkenhol
Holstein - 2007, Black Brown Trakehner stallion, father: Imperio, mother father: Michelangelo; Owner: Webelsgrund
Rosalie B - 2006, Westphalian black-brown mare, father, Rubin Royal, mother father: Newcastle
Rubin Royal - 1997, brown Oldenburg gelding, Father: Rubinstein I, mother father : Vargas xx
Dablino - 2000, Hanoverian chestnut gelding, Father: De Niro, mother father: Wanderbursch II
Easy - 1995, brown Westphalian mare, father: Ehrentusch, mother father: Fruhlingsrausch, last used in international sport in 2009
Victoria Max-Theurer (Austrian Dressage Rider)
Victoria Max-Theurer is an Austrian dressage rider born in Linz on 24th October 1985. A daughter of Elisabeth Max-Theurer and Hans Max-Theurer, Victoria trained with her parents as well as Wolfram Wittig.
Victoria Max-Theurer started early with riding, she rode her first tournaments and achieved their first successes on ponies. Between 1999-2001 they won three individual and team bronze at the European Junior Championships.
In 2003 she won the austrian national championships riding Agrigento . At the European Championships in Hickstead she was the youngest participant.
2004 she was also the youngest participant in the dressage at the Olympic Games in Athens , riding Falcao she finished 20th overall. Falcao is a 1992 born brown Oldenburg gelding, Victoria Max-Theurer rode him for the first time, when she was eleven years old.
In addition to competing in these championships, she won several victories in international tournaments and top positions among European Champion- and World Championships. At the World Equestrian Games 2010 , they gave up a start because her horse Augustin suffered from severe colic .
Victoria Max-Theurer Horses
Augustin - 2000, brown Oldenburg stallion, father: August der Starke OLD, Mother Father : Diamond in the Rough, breeder: Elisabeth Max-Theurer
Eichendorff - 1998, brown Westphalia - stallion, Father: Ehrentusch, mother father: Ferragamo
Falcao OLD - 1992, brown Oldenburg gelding, Father: Feiner Stern, Mother Father: Figaro
Salieri OLD - 1998, dark brown Oldenburg gelding, Father: Sando hit, mother father: Dakota I
August der Starke OLD - 1995 brown Oldenburg stallion, father Argentinus, mother father : landed gentry, recently launched in 2007 in international sport
Richard Davison - British Olympic Dressage Rider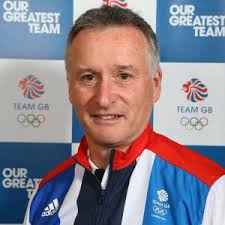 Richard Davison born 20th September 1955 in Nottingham, a British dressage rider and Olympian who competed as an individual at the London 2012 Olympics.
At the age of nine years, Richard Davison got his first pony , after finishing school, he worked briefly in a public relations agency of his father before he opted for a profession as a horse rider. At that time the Hunting Riding interested who sent him eventer Sandra Pearson-Adams in a dressage course of Barbara Slane-Fleming, where his enthusiasm for the dressage was discovered. Lady Bamford bought him the horse master JCB , with whom he won, among others, team silver at the European Championships in 1993. A decade later, he won team bronze at the European Championships in Hickstead . Richard Davison rode previously in four Olympic Games, most recently at the 2012 Games in London.
Richard Davison is a partner of the British Horse Society , as well as a regular Horse & Hound columnist. He is also a member of the FEI Dressage committee , and Vice-President of the International Dressage Riders Club. He trained with Conrad Schumacher .
Richard Davison is married with the dressage rider Gillian. The couple has two sons: Thomas and Joseph , both of which are successful in show jumping.
Richard Davison Horses
Master JCB , Owner: Lady Bamford
Hiscox Karachi -1993, Hanover , father: Warkant, Owner: Gillian Davison
Ballaseyr Royale - 1990, Father: Picandt, Owner: G. Harris (Ballaseyr Stables)
Hiscox Rodolpho - 1993, Oldenburg , father, Ramiro, Owner: Gillian Davison
Hiscox Jyko - 1991, KWPN , Father: El Corrona, Owner: Gillian Davison
Hiscox Artemis - 1999 formerly: Photo Tyme , brown Westphalian gelding, Father: Florestan, mother father: Delphi, from 2013 ridden by Philine von Bremen
Hiscox Deveraux - 1985, KWPN , Father: Waganaar, Owner: Richard & Gillian Davison
Shannon Farrelly
Shannon Farrelly - Australia
Emily Logan
Emily Logan - USA
Sergey Dadonov
Sergey Dadonov is a showjumping rider from Russia, below you can watch Dadonov Sergey & Casino in action riding in CSYH1, 1.25m.