Dressage Horses
Stableexpress have information, pictures and video`s of dressage horses past and present, dressage greats such as bonfire, Rembrandt, Totilas and of course the great Valegro.
Valegro - Olympic Champion At Rio & London
Valegro is one of the most successful dressage horses of all time, along with Charlotte Dujardin, Valegro was part of the British dressage team at the London Olympics who won the team gold medal, together the pair also picked up the individual gold medal, four years later Charlotte and Valegro would again be standing on the top podium taking home another individual gold medal. The story of Valegro and Charlotte is a modern day fairy tale, sent to the yard of Carl Hester as a young horse Valegro was given to Charlotte to produce, together with the help of mentor Carl Hester, they grew and improved and become one of the best horse and rider combinations in the history of dressage. Valegro was retired in 2016 after winning his second olympic gold medal, in the following month`s Charlotte and Valegro went to numerous horse shows doing demonstrations to thousands of his fans around the world.
First Dressage Horse to Win Gold at the Olympics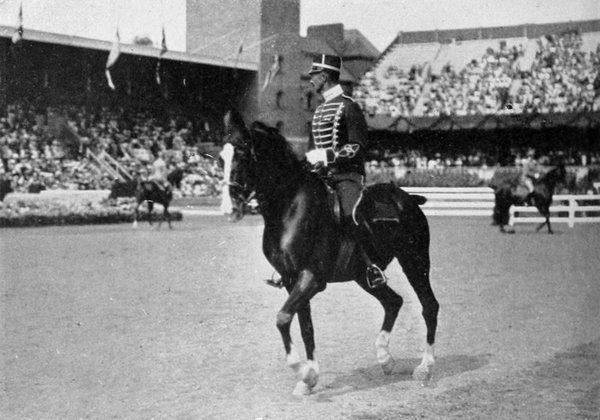 Dressage was first incorporated into the 1912 olympics in Stockholm, during this era many of the dressage horses were competed by military office`s as horses still featured heavily in the armies of the nations of the world. Emperor was the horse ridden by Swedish Army officer Carl Bonde together the pair made history winning the first Olympic gold medal in dressage.
Bonfire - Dutch National Dressage Champion
Bonfire was an Oldenburg dressage horse rider by Anky Van Grunsven from Holland, together the pair spent nearly 10 years at the top of the sport, together the pair competed at 3 olympic games, at the first games they finished 4th, at the second games they won individual silver medal and then four years later Anky and Bonfire won the gold medal. Bonfire was a son of the famous dressage stallion Welt As out of a Praefectus xx mare.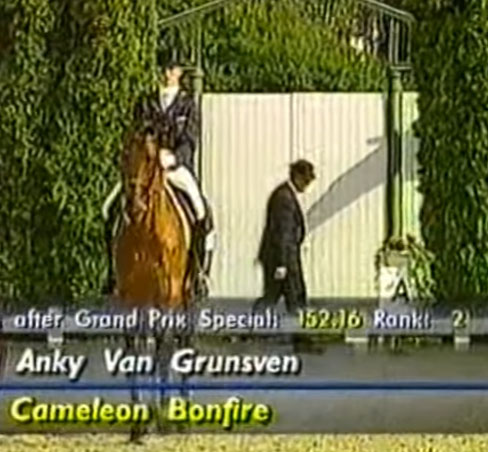 Rembrandt - Westphalian Dressage Horse
Foaled in 1977 Rembrandt represented Germany on many occasions, ridden by Nicole Uphoff, together the pair won medals at the world equestrian, olympics and numerous dressage grand prix`s. At the Seoul olympics in 1988 and the Barcelona olympics in 1992 Nicole Uphoff and Rembrandt won many of the world`s leading dressage horses to win gold medals at both games. Rembrandt always had a pedigree to be a great dressage horse, sire Romadour II was a stallion who influenced Westphalian breeding heavily, while his mother Adone was a sister to Ahlerich who also represented Germany at the Olympics with Reiner Klimke.
Totilas - Dressage Stallion
Totilas was regarded as one of the worlds top dressage stallions and broke many dressage records, including the highest score in Grand Prix Freestyle Dressage, ridden by Edward Gal. Although there has been criticism in how Totilas was trained, he is still widely regarded as one of the most talented dressage horses of all time. In 2010 Paul Schockemohle purchased Totilas, although the exact price is unknown rumours range between 9.5 million euros and 15 million euros, making him one of the most expensive sport horses of all time. Totilas is a son of Gribaldi a Trakehner stallion who was also competed by Edward Gal in grand prix competitions.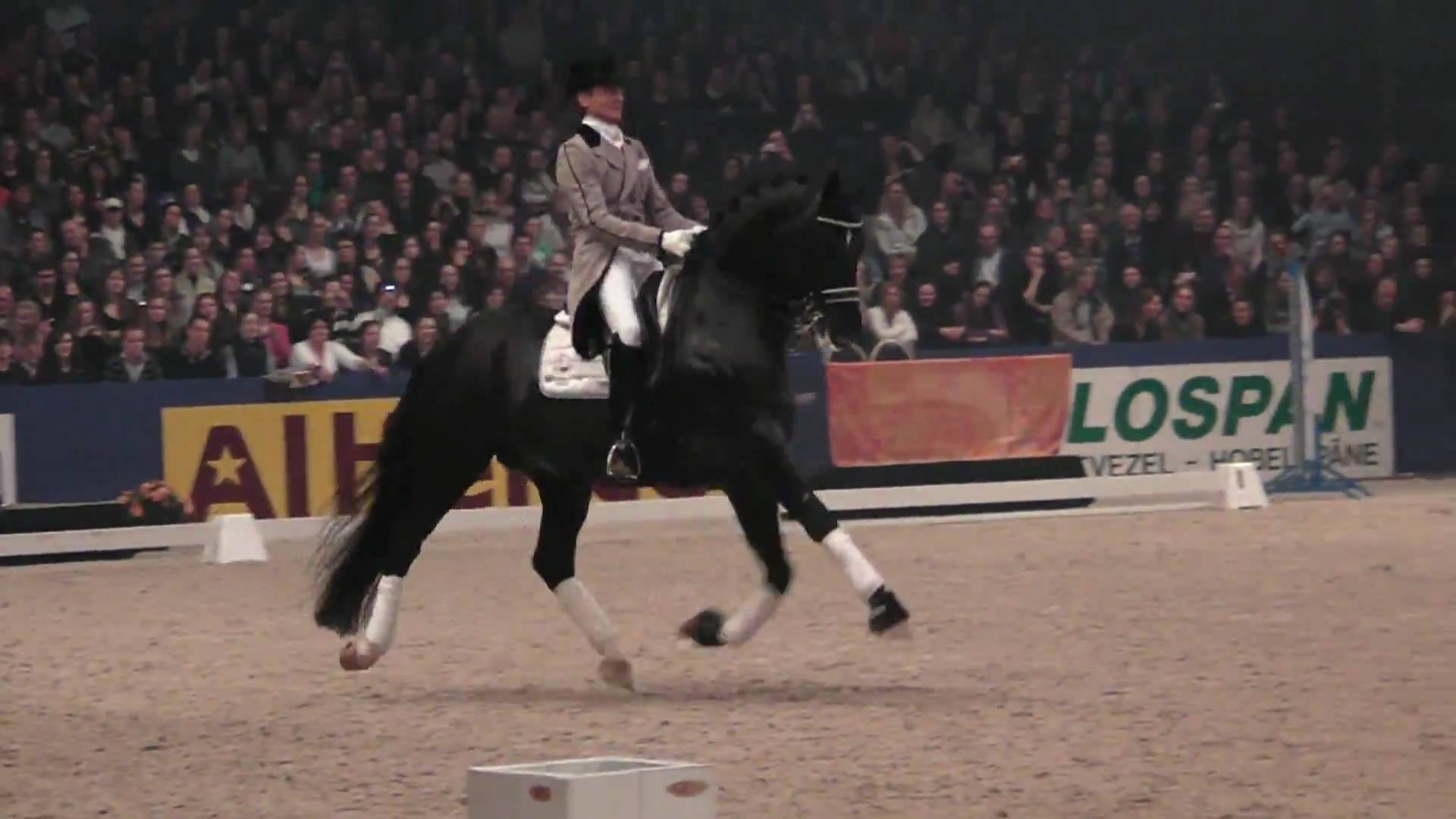 Share information on the leading dressage horses with your friends
-

Horse Videos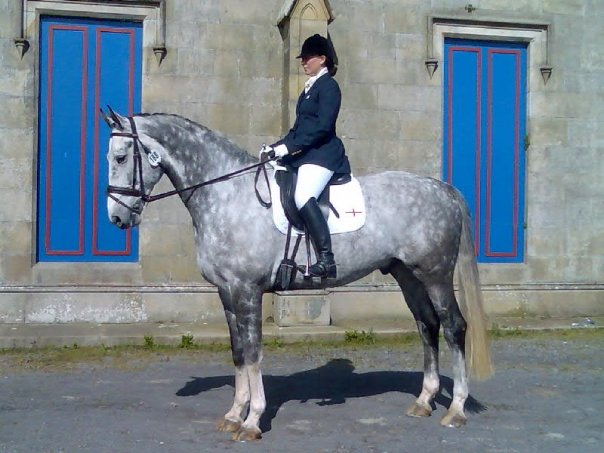 Emilo 107

Emilo 107 is a grand prix dressage horse ridden by Isabell Werth, together the pair have an impressive competition record. Emilo 107 is a son of the Westphalian stallion Ehrenpreis, out of a mare Celina who is a daughter of Cacir AA.

Randon

Michael Rapcewicz and Randon