Colts For Sale | Colt Foals, Yearlings and Two Year Olds
High Offley Endeavour is a 2 year old coloured colt, sired by 1.40m jumping stallion High Offley Fernando out of an jumping mare Maryln who is a daughter of the Olympic showjumping stallion Animo. Bred at High Offley Stud, Endeavour has an excellent temperament and is an exciting stallion prospect for the future.
To arrange a viewing of Endeavour contact High Offley Stud on 07811 329229 or complete the simple enquiry form.
Sire Of High Offfley Endeavour
- High Offley Fernando is a son of the great Kannan out of the KWPN pref mare Samber. High Offley Fernando is is a successful showjumping stallion with a competition record up to 1.40m. Below you can see a picture of High Offley Fernando in action.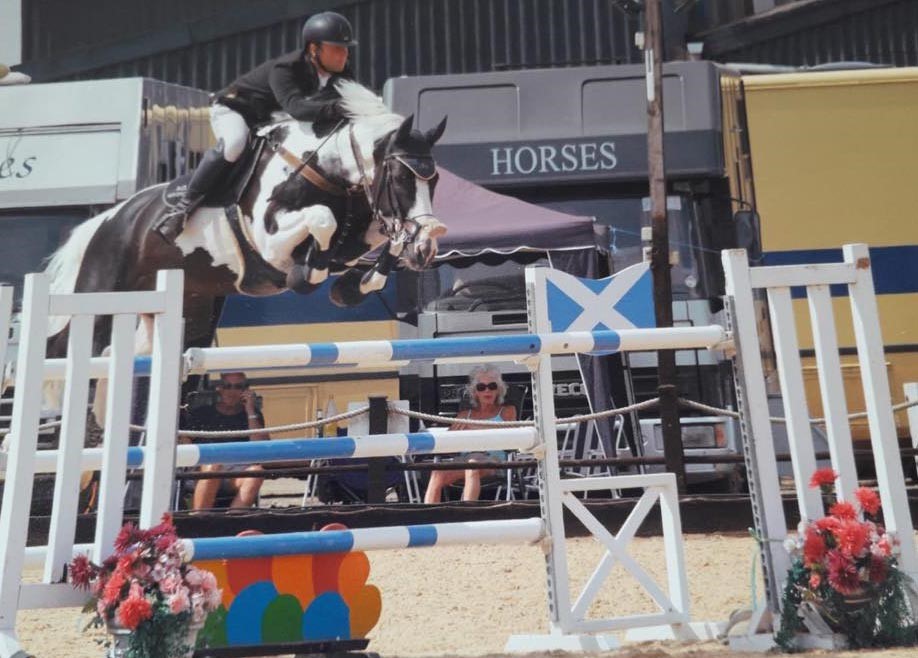 Grand Sire Animo
- The grand sire of High Offley Endeavour, Animo is a stallion who competed at the 1992 Barcelona olympics, a proven producer of showjumping horses international progeny of Animo includes Gina Lolobrigida, VDL Pessoa, Andiamo Z, AK Animo, Aniapollo , Billy Orange and many others.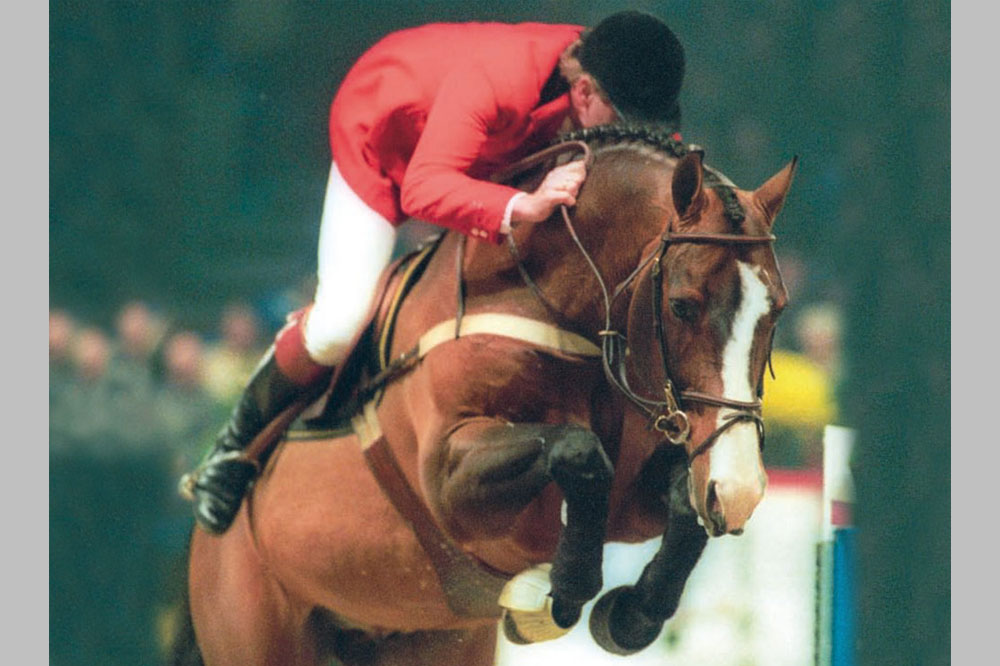 High Offley Stud breed from proven brood mares with excellent pedigree and proven competition records as well as High Offley Endeavor, we have a selection of other foals and young horses for sale including another colt foal sired by High Offley Fernando out of a Nabab de Reve mare.
Browse through Stableexpress equestrian classifieds, find colts for sale, from foals through to 3 year olds, find yourself a colt that has the breeding and the potential to become a stallion for the future.
High Offley Stud - Colts For Sale
Two Year Old Colt For Sale (Ashdale Legend x Crocodile Dundy Z)
A lovely colt bred at High Offley Stud, with an exceptional pedigree, his sire is a young 8 year old stallion Ashdale Legend who is jumping internationally with British rider Jay Buxton, his mother has a proven competition record and has a pedigree that includes Carthago Z who jumped at two Olympic games and Sultan the sire of the great Its Otto. Call us on 07811 329 229 or email us on
highoffleystud@yahoo.co.uk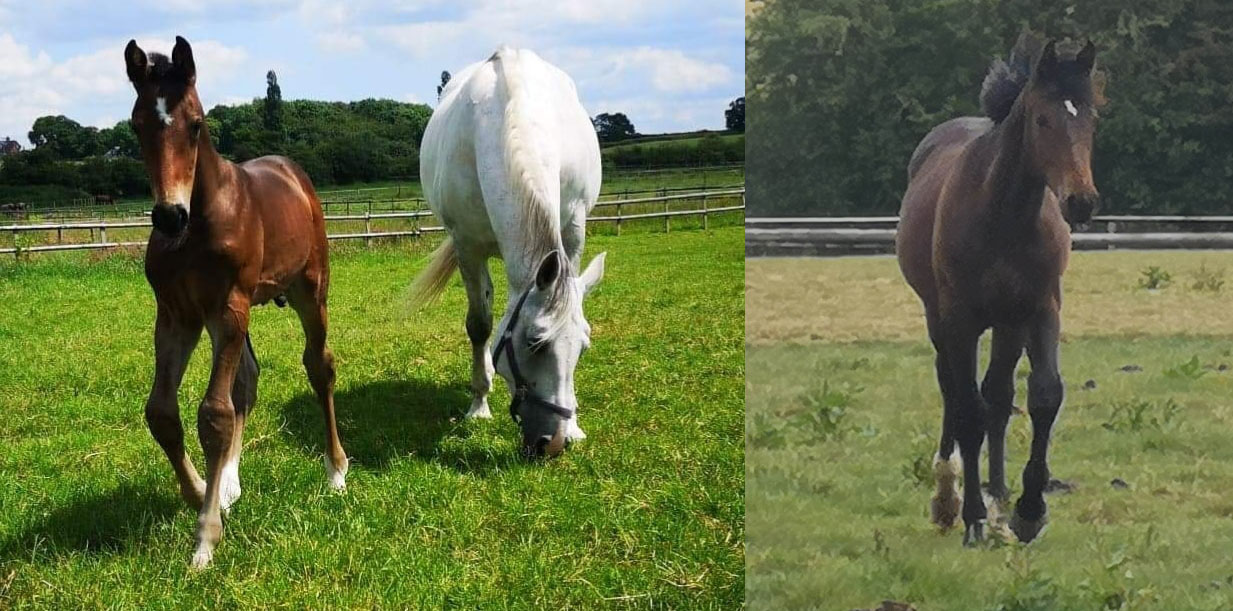 Belgian Colts For Sale
- The BWP studbook is a leading warmblood breeding association, with bloodlines that include the great Darco, Kannan, Actionbreaker and many others. High Offley Stud is a British studbook who have embraced the bloodlines from Belgium, Holland France and other leading European studbook.
Gypsy Vanner Colts For Sale
TXT Thoroughbreds For Sale
In 2001, we began a thoroughbred breeding operation that was a labor of love. After having more than 20 horses, we decided that we didn`t need to add more racehorses to this world, but instead needed to help horses find good homes and breed one or two at a time for quality riding horses in all sporthorse disciplines.
Now we have horses for sale that we have trained with a good base foundation in equitation with potential in hunter/jumper, dressage, polo, eventing, showing, 4-H projects or just for pleasure and trail riding. All are registered thoroughbreds that have been well cared for and loved. We are not horse traders, we are selling horses we have cared for and trained. Our horses are not kept in stalls 24 hours but get plenty of fresh air on our 90 acre "ranchito". We are not open to the public and do not accept boarders.
We are in Bryan/College Station, Texas, centrally located between Austin, Houston, Dallas/Fort Worth and San Antonio. It is an easy drive from any of these places and we encourage you to come ride our thoroughbreds. We also will deliver our horses for sale free of charge to the buyer within 120 miles of Bryan/College Station. All horses are current on vaccinations, hoof care, worming and floating.
Please email us for more information about our thoroughbreds for sale. We are happy to call you back if you prefer to give us your number. We look forward to having you come meet our horses for sale.
Clydesdale Colt For Sale
- Clydesdale horses are an endangered breed so it is important that good quality Clydesdale colt foals are kept and promoted, browse through Stableexpress and find more information on Clydesdale horses from foals on upwards.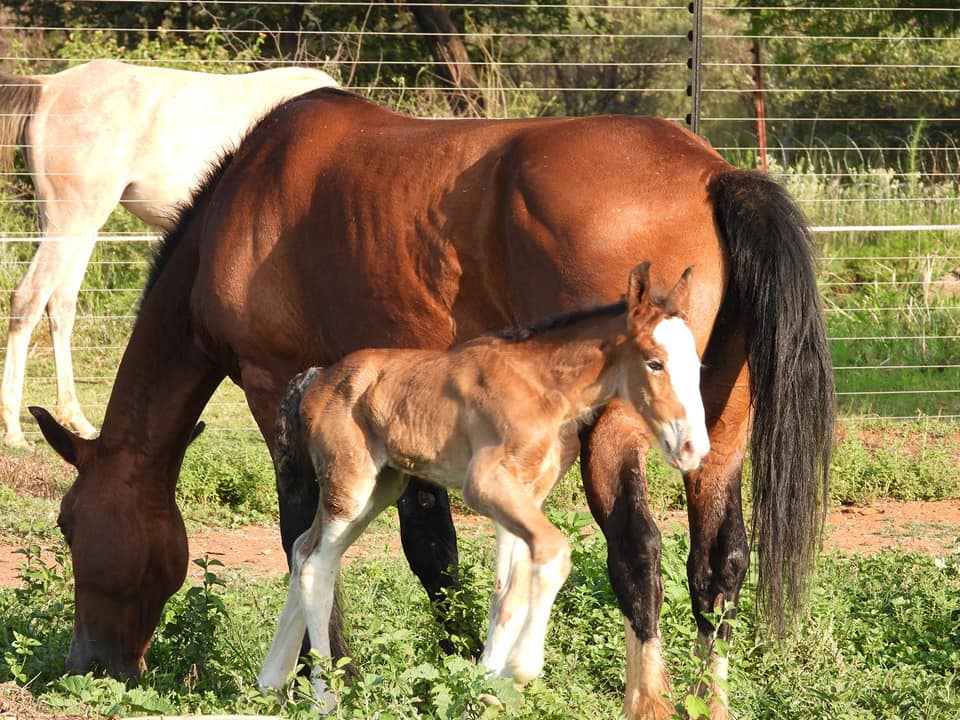 thoroughbredsforsale@gmail.com
Firegreene - 3 Year Old Colt
- This Great Grandson of Northern Dancer is an easy, athletic, strong-mover that will be a great fit for the experienced youth eager to try their hand at training or the intermediate adult just having fun. He can handle a heavier handed rider yet is easy to collect.
We call him "Cadbury" since he and Lily (Vixen) were born on Easter He is ready to be finished into a specific discipline with all his basic training mastered. He is easy to keep, easy to care for and ready to go! Would be a good horse for western or English pleasure and excellent for trail riding and playdays.
Rated 4 in temperament as he is still young at heart and has playful energy. Email us about Cadbury.
Vixen
- Vixen is a strong, gorgeous Great Granddaughter of Secretariat with beautiful conformation. She has a training background ready to enter the discipline of your choice.
Very soft mouth and sharp mind combined with smooth gaits and transitions make this horse a great choice for young, serious riders looking for a good first horse to finish, seasoned pros looking for a classy addition to the barn or a nice broodmare to add to the herd.
Vixen`s colt foal has the beauty of the dam and strength of the sire. A combination of the bloodlines appears to have thrown an awesome colt with a super sweet disposition. In foal again to Jaz Buenos Nochas with a May 2013 due date.
Santos
- This is a very solid colt, his dam was trained on a cattle ranch here in Texas and nothing fazes her. She is big strided and steady. She has not had a lot of work in collecting herself so she can get a bit strung out, but doesn`t get disturbed or anxious. She is used to trailer travel and very patient while tied up.
On the ground she has been taught "ranch" ground manners, which means she is going to get out of your QUICK if she thinks she is somewhere she is not supposed to be. All in all, Santos will be a very enjoyable riding horse, who will take you anywhere you point him. Good roping horse as a header or heeler. Has also played polo.
Sonny
- This Great Grandson of Secretariat is a beautiful ride all around. Ready to move into a select field, she is not meant for the intensity of a polo ponies` life but rather needs to be the spotlight of the show, whether hunter/jumper, dressage or eventing, he is going to be a strong, powerful contender.
Sonny has been working well under saddle in a non-racing environment for 14 months at our ranch. We are currently working on collection/extension, lead changes, leg yielding, indirect reining, shoulder-in, haunches-in, etc. She he has not been over fences.
Rated 5 on temperament because her former career means she loves to go. She needs the soft hands of an experienced rider and patience thru discipline. Email us about Sonny.
Amber foaled a huge colt, `Monty`, the firstborn son of Ferdi 7th June at 1am. It was a stressful foaling- a red bag delivery but luckily we were able to save him as he is a really strong little fighter hence his show name Pure Brave Knight. Pictured on his first day out in the field, he is a real character and is running poor Amber ragged!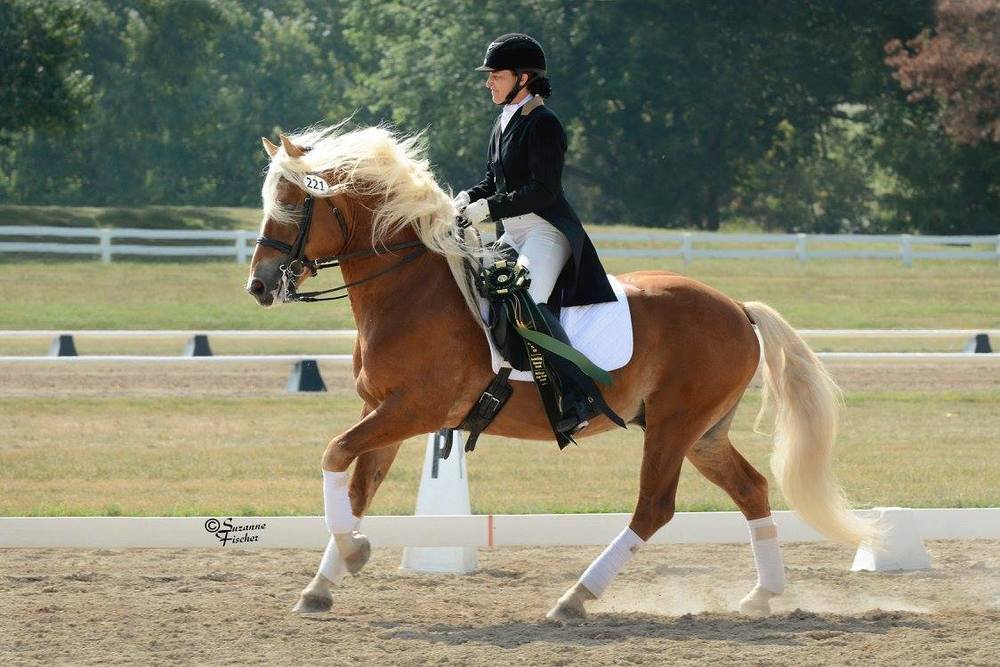 Dressage stallion Brenner IK (Haflinger, Barolo x Luette), stallions at stud, Wisconsin, Happy Haflingers…
Read More