Coloured Stallions
Looking to breed a coloured sport horse research coloured stallions from around the world with information on legendary coloured bloodlines such as Samber. If you are a stud wanting to promote your coloured stallion to potential breeders please email us at info@stableexpress.com.
Fernando - Showjumping Stallion
Standing at High Offley Stud, natural covering available, chilled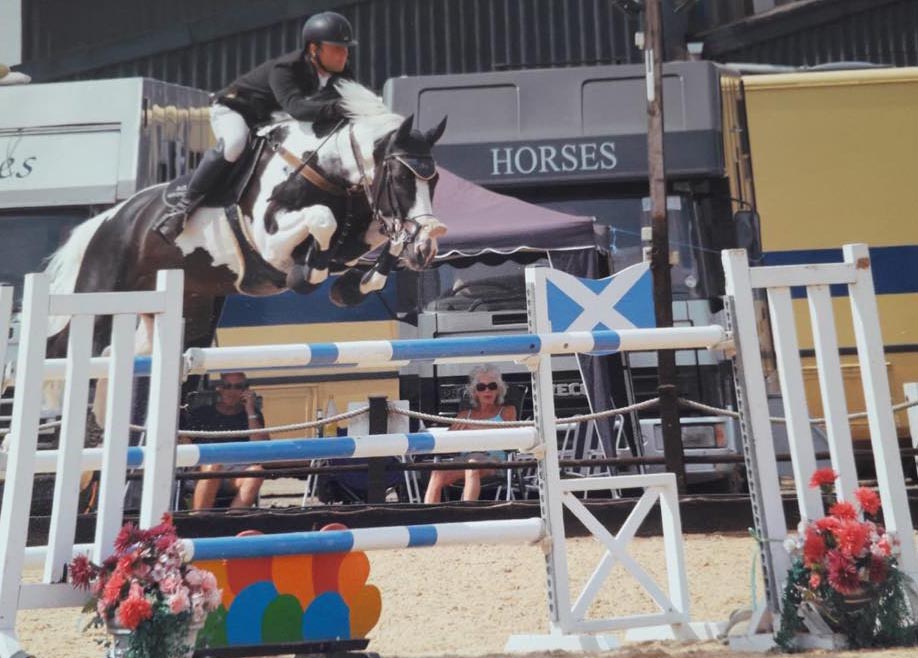 Fernando is an impressive showjumping stallion based at High Offley Stud, with impeccable bloodlines, Fernando is by the world renowned Kannan who is one of the leading sires of all time, progeny of Kannan includes Nino des Buissonnets the winner of the gold medal at the 2012 London Olympics. Other offspring of Kannan includes Molly Malane V competed by Bertram Allen, Quorida de Treho jumped by Romain Duguet and Diva II with Ben Maher amongst many other grand prix showjumpers.
The Mother of Fernando is a daughter of the legendary coloured stallion Samber who was the first coloured stallions to be approved by the KWPN studbook and became a leading sire of performance horses.
Fernando is an eight year old stallion with an impressive jumping technique and loads of scope and power, he is competing at 1.40m and is regularly in the money, he has had a limited number of mares and is producing some excellent coloured sport horses for the future, some of whom can be seen at High Offley Stud, to book an appointment to come and see Fernando please.
Call: 07811 329229 - Email: highoffleystud@yahoo.com
Below you can watch Fernando jumping the A B C handicap at Weston Lawns.

Sire: Umenno
His sire Umenno is a coloured stallion who competed successfully as a showjumping horse, Umenno a son of Wellington who stood at the world famous VDL stud in Holland, Wellington jumped up to grand prix level and has produced many excellent progeny that includes Glennridge, Farrington and Emillion all of which competed at grand prix level in the showjuping arena. Dam of Umenno is Evelien who is full sister of Sambucco B who is one of the leading coloured breeding stallions in Germany.
Dam : Edwina
A KWPN dutch warmblood, who is a daughter of tobiano stallion Edking Hill who was a showing stallion who won the Supreme Champion in Fife and the Supreme Champion Coloured Dabbs Spring Show and was placed 2nd in the CHAPS HOYS ridden qualifier Royal Lancs and Yorkshire.
For more information on Solaris Buenno please Call : 0044 (0) 759 0813 509 Evenings 0044 (0) 1786 825 768
Art Deco
Art Deco was a colored stallion imported to the USA as a four year old by Silverwood Farm, after 26 years attracting mares and competing up to grand prix level dressage with rider James Koford, Art Deco passed away at the age of 30 in 2013 having made a huge impact to colored warmblood breeding in North America.
As with many warmblood stallions that are colored Art Deco is a son of the great Samber, who was such a breakthrough stallion for coloured horses in sport horse breeding. The motherline of Art Deco is Trait D` Union a successful Trakehner stallion.
More information on Art Deco as well as other coloured stallions at stud in the USA can be found at http://www.silverwoodfarm.com/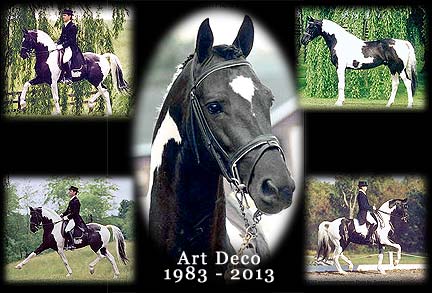 Palladio
Palladio is a colored sport horse stallion with an exceptional pedigree, sire Caletto I is one of the top breeding stallions in the world. Caletto I won a team bronze medal at the 1983 European championships, besides Palladio progeny of Caletto I includes the great Cantus who is himself one of the worlds leading sport horse sires. The mother of Palladio is yes another daughter of the great Samber who is so influential to coloured breeding in the many different equestrian disciplines.
Born in Holland, Palladio was imported to the USA by Crestline Farm. Palladio was successful in both the showjumping and the dressage arena, successes include winning the evergreen classic international hunter Derby and the $3500 Bunny Coffin Working Hunter Classic. Palladio has good movements and also done very well in the dressage ring. For more information visit http://www.crestlinefarm.com/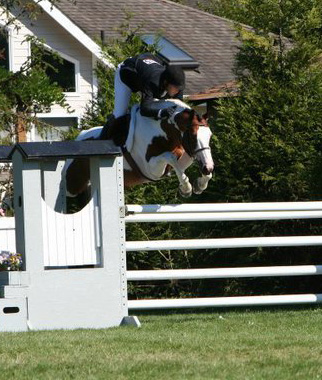 Samber - Dutch KWPN Stallion
Many people consider Samber the most influential coloured sport horse stallions in the world, born in 1976 Samber was the first coloured stallion to be approved by the KWPN studbook, passing 100 day performance test scoring 10`s for temperament and character.
Samber was a duel purpose stallion and competed in both dressage up to Advanced and jumped up to 1.30m, Samber was a popular choice for breeders and produced many outstanding coloured horses that competed in a number of different equestrian disciplines, in todays sporting world of performance horses if you see a coloured horse in the arena it is a far bet that it will have Samber somewhere in its pedigree.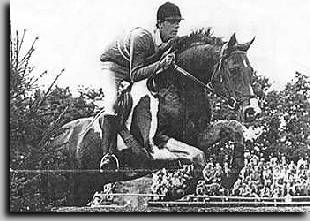 Coloured grade B showjumper, Country Top Gun
Read More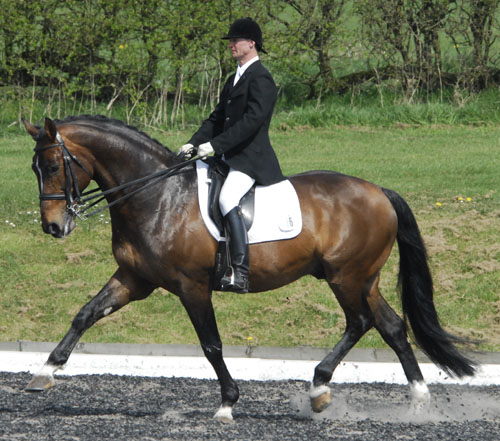 Looking for a stallion to use on your brood mare to produce a dressage star of the future, browse online with stableexpress.…
Read More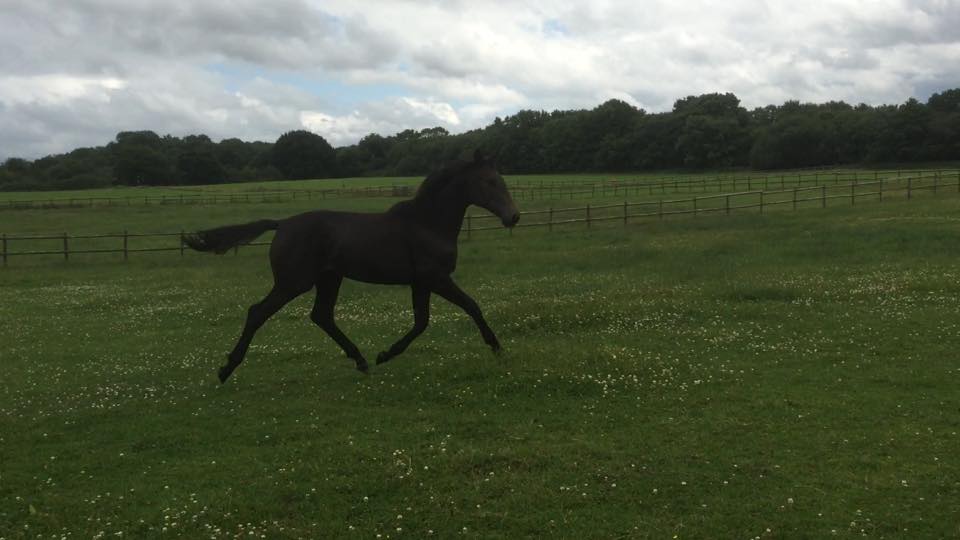 Get help breeding sport horses for the future, useful articles, stallions at stud and sport horse pedigree database …
Read More
Duc De Moyon Z (Laudanum x Moyon) - French Showjumping Stallion At Stud …
Read More
Camalsa Patrick

A native pony stallion, 13.2hh with a short compact body with an attractive head, a successful showing stallion winning at the Great Yorkshire Show, Stanhop show, Eggleston show, and coloured champion at the Weardale show. Camalsa Patrick shows both under saddle and in hand, is also broken to harness.
Rainbow Warrior

A ti coloured stallion Rainbow Warrior was fully graded with C.H.A.P.S he was successful in the show ring with free powerful movement a combination of Friesian x Irish Cob he has produced some excellent progeny who has competed well in the show ring as well as other equestrian sports.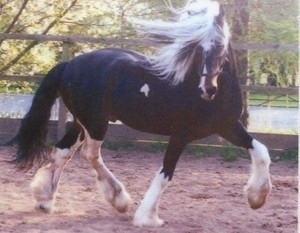 A Lot About Luey

A skewbald stallion based at Langaller Farm, a son of Lostock Huntsman, his mother was a coloured mare named Polly V who was an advanced event horse before becoming a brood mare. his sire Lostock Huntsman who competed in numerous equestrian disciplines that included showjumping, dressage, eventing and showing, with an excellent temperament Lostock Huntsmen also had a season hunting with the Meynell.
<