Colonel Coosader (American Paint Horse - Black Overo Stallion)
Colonel Coosader is a stunning American paint horse, a Black Overo stallion born in 2000, he is a son of Scenic Coosader out of the mare Scenic Satilire who is a daughter of Zip To Hustle.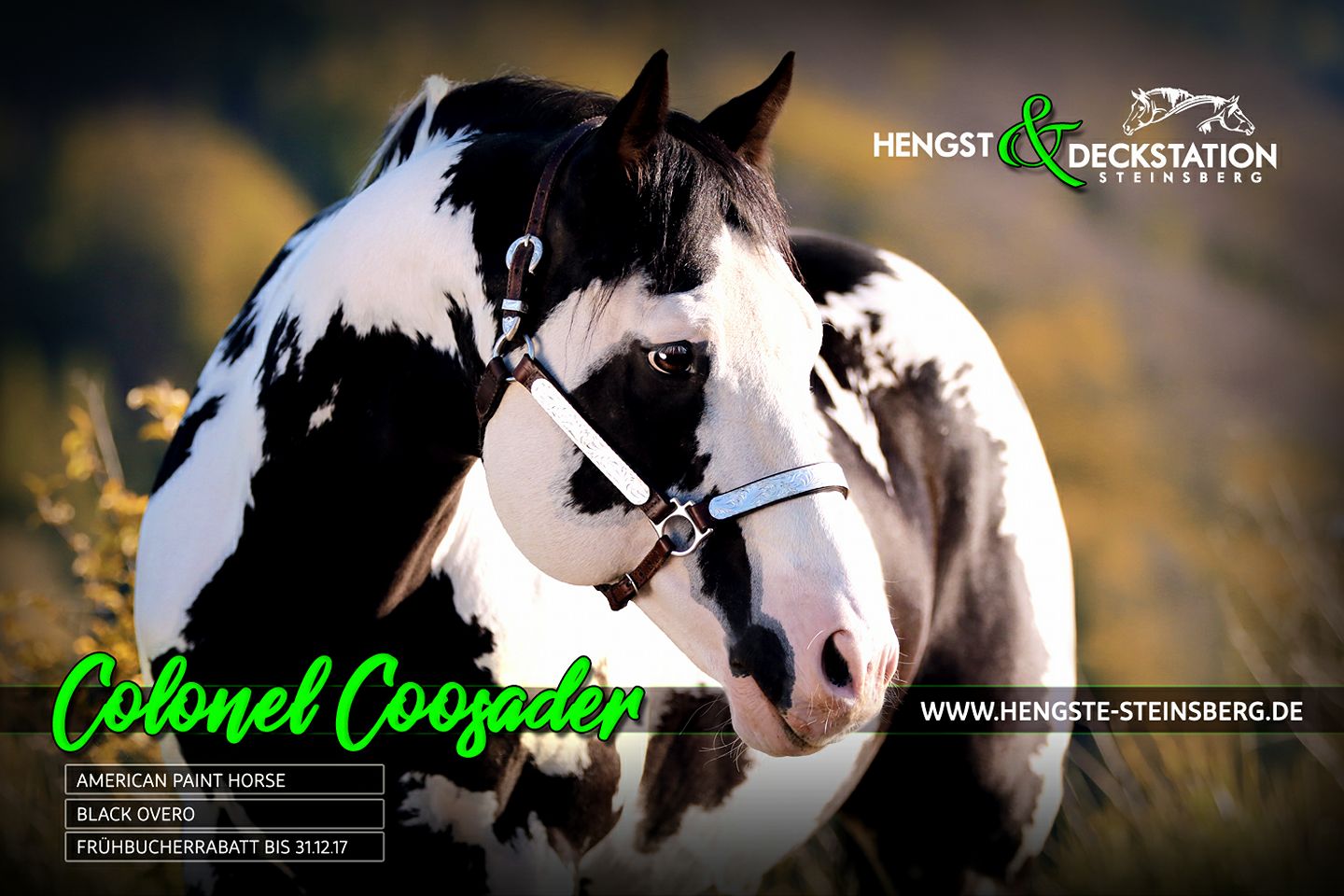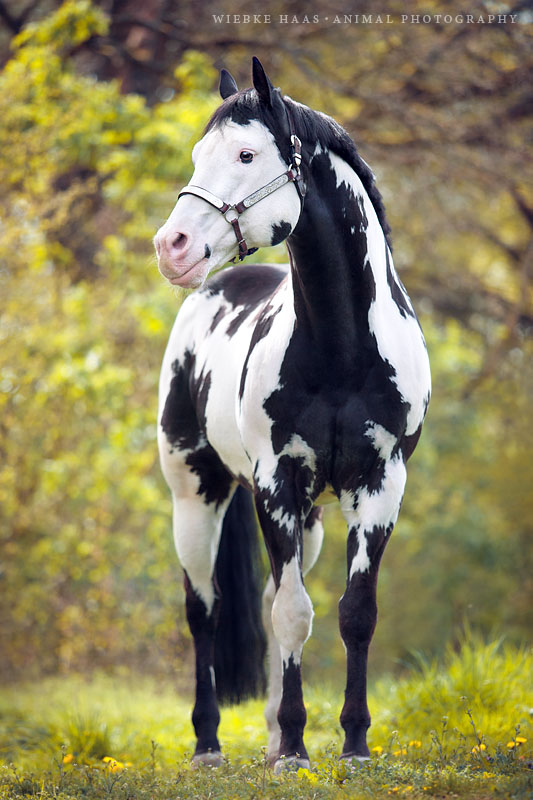 Colonel Coosader is available for breeding, standing at stud in Steinsberg, Germany, for more information email info@hengste-steinsberg.de or call 01 78 - 696 33 88.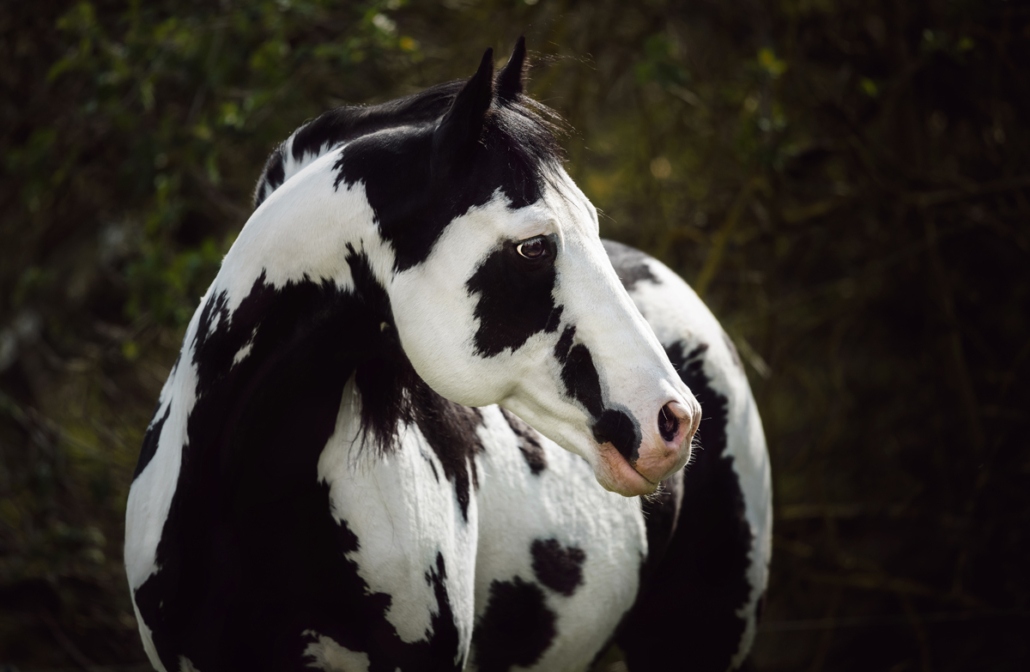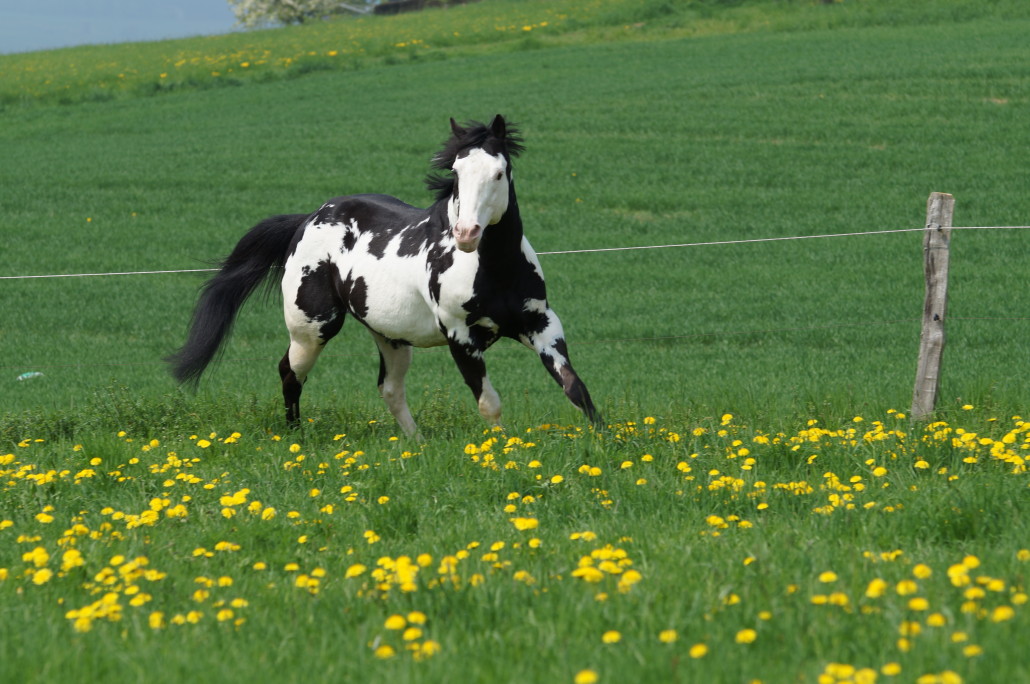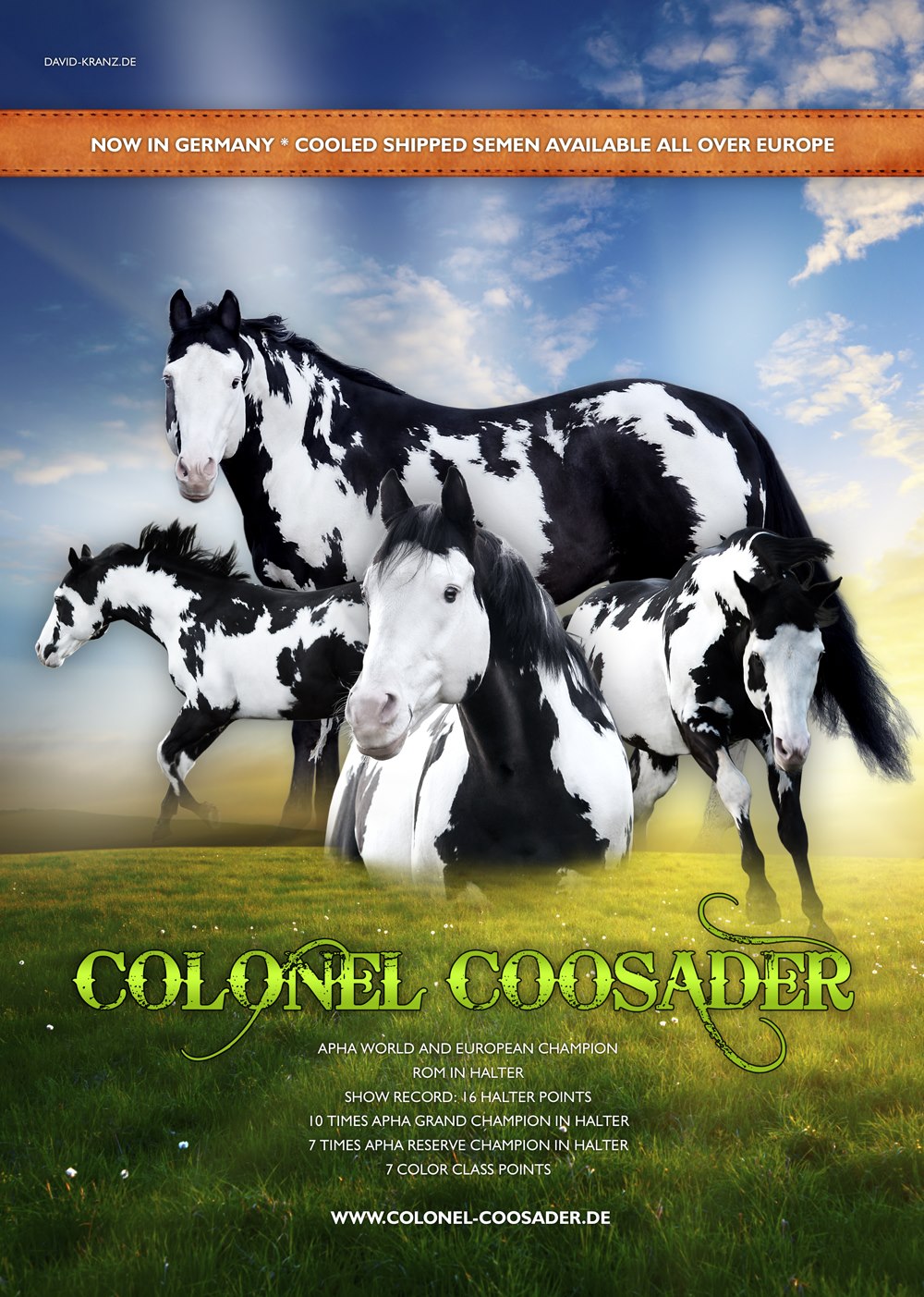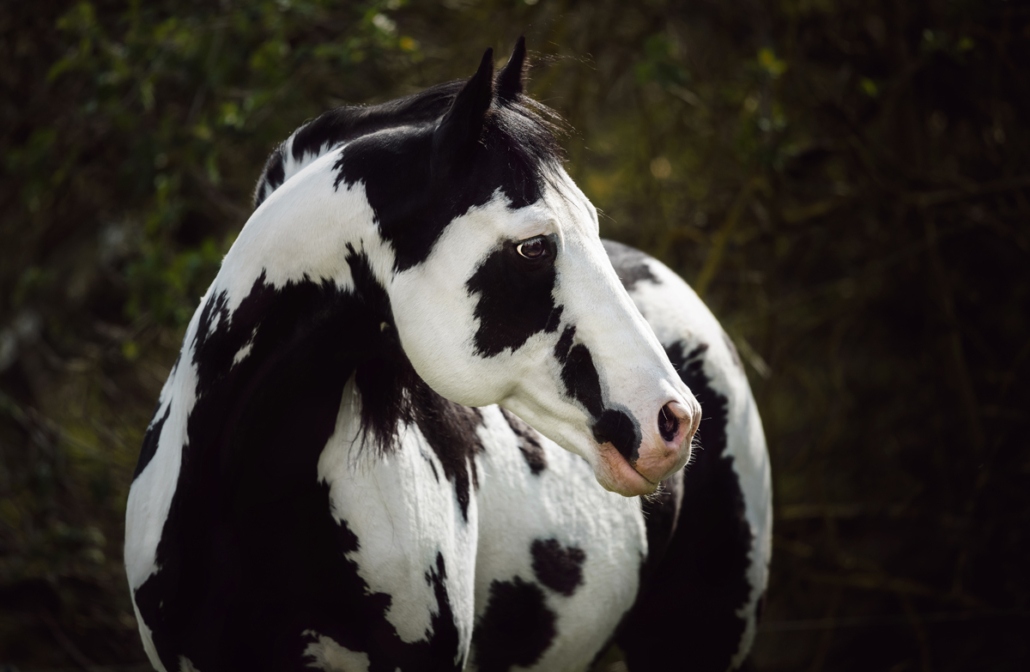 Alaa Habash
Alaa Habash - Egypt - Showjumping Rider
Kim-Agnetha Altemark
Kim-Agnetha Altemark - Germany - Showjumping Rider
Asia Salih
Asia Salih - UAE
1015 110th Ave E
Edgewood, WA 98372
North Pierce County Horse Property
North Pierce County Location and a terrific horse set up with Mt. Rainier views. The barn has sand and dirt floor, box stalls w/ rubber mats, power, water, space for shavings and hay storage area, and indoor hot walker. You can ride and train year round, no matter the weather w/ the indoor arena.
Also a like new 2000 manufactured home with 3 bedroom, 2 bath, vaulted ceilings, oversized deck and Mt. Rainier Views. Flat, level pastures and practical indoor arena, truly unique.
Seller is currently offering professionally trained Paint Horse, "Rock This Way". Son of World Champion Zippos Sensation. Incredible training, Western and Hunter Under Saddle.
See www.DreamHorse.com Id#1335912
Sumer Singh Jagmal Singh
Sumer Singh Jagmal Singh - Bahrain - Endurance Rider
Rebecca Gawler
Rebecca Gawler - UK - Eventing Rider
Nicola Drabble
Nicola Drabble - New Zealand - Eventing Rider
Tabitha Verspaandonk
Tabitha Verspaandonk - Australia - Endurance Rider
Anne Bondi
Anne Bondi - UK - Eventing