Chincoteague Island Pony Swim
| | | |
| --- | --- | --- |
| | | Chincoteague Island Pony Swim |
Every year the Chincoteague ponies of Assateague Island take the crossing across the channel to Chincoteague Island, by the saltwater cowboys. Once these horses meet there destination the foals are sold via auction and money raised goes towards the Chincoteague Volunteer Fire Company that manage the wild herd of Assateague Island.
Below you can watch footage from National Geographical of the Chincoteague Island Pony Swim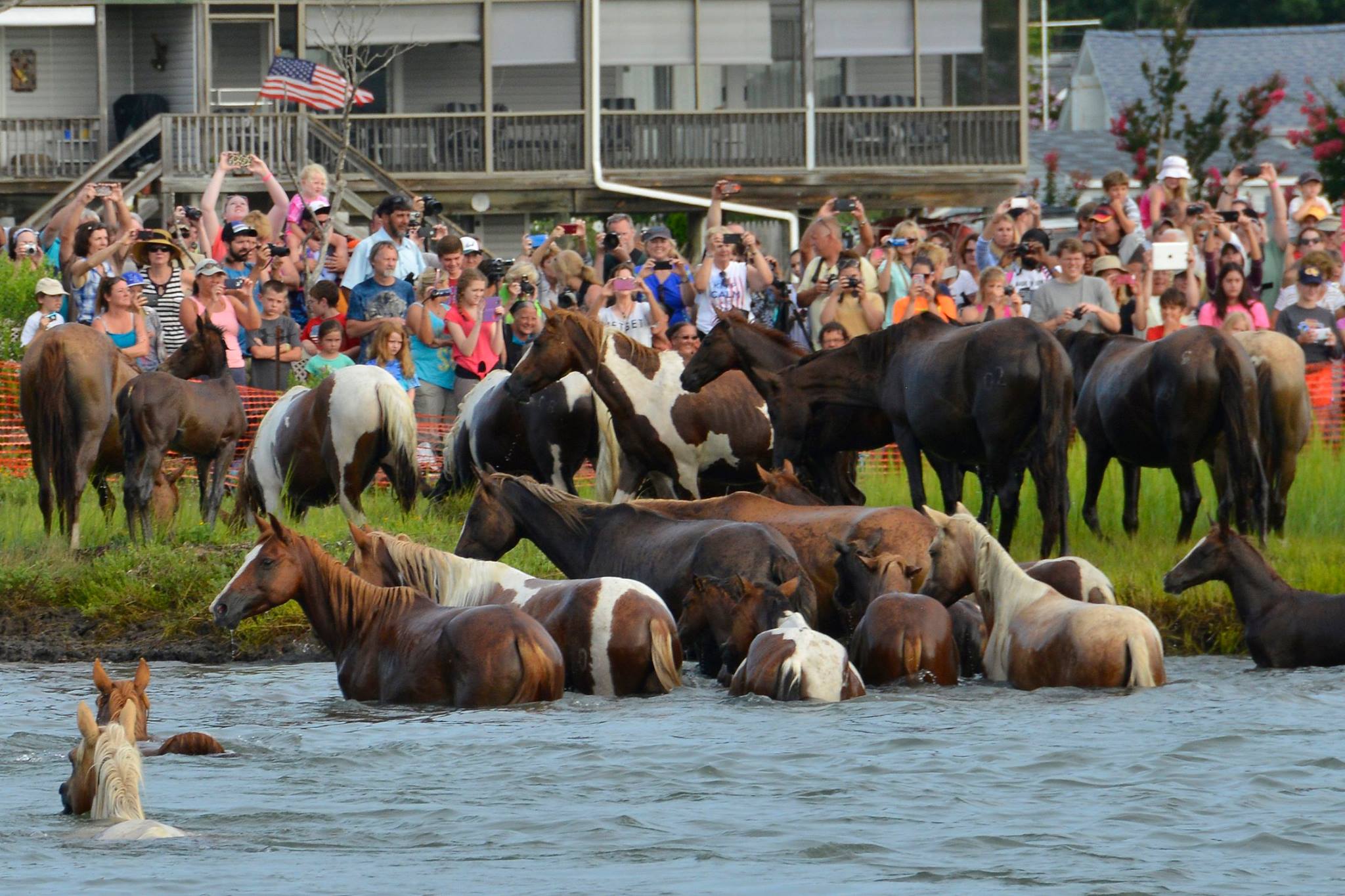 How long is the Chincoteague pony swim? - The swim the horses take to cross the channel takes around 3 minutes, the event is a popular tourist attraction and after watch the pony swim visitor can attend the popular Chincoteague Carnival.

How much do Chincoteague ponies sell for? - The prices vary greatly starting from $1,400 upto $17,500, with an average around $4,500. The money raised each year from the auction is around $250,500.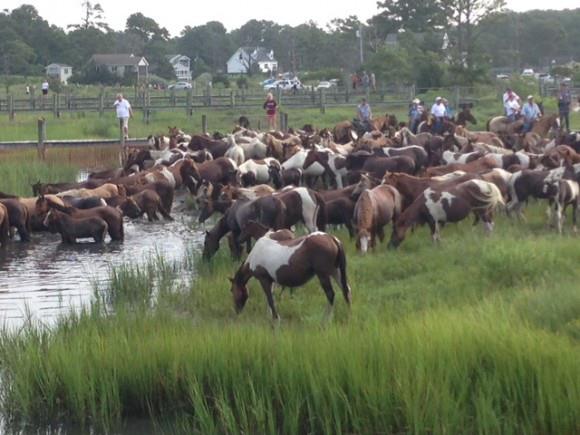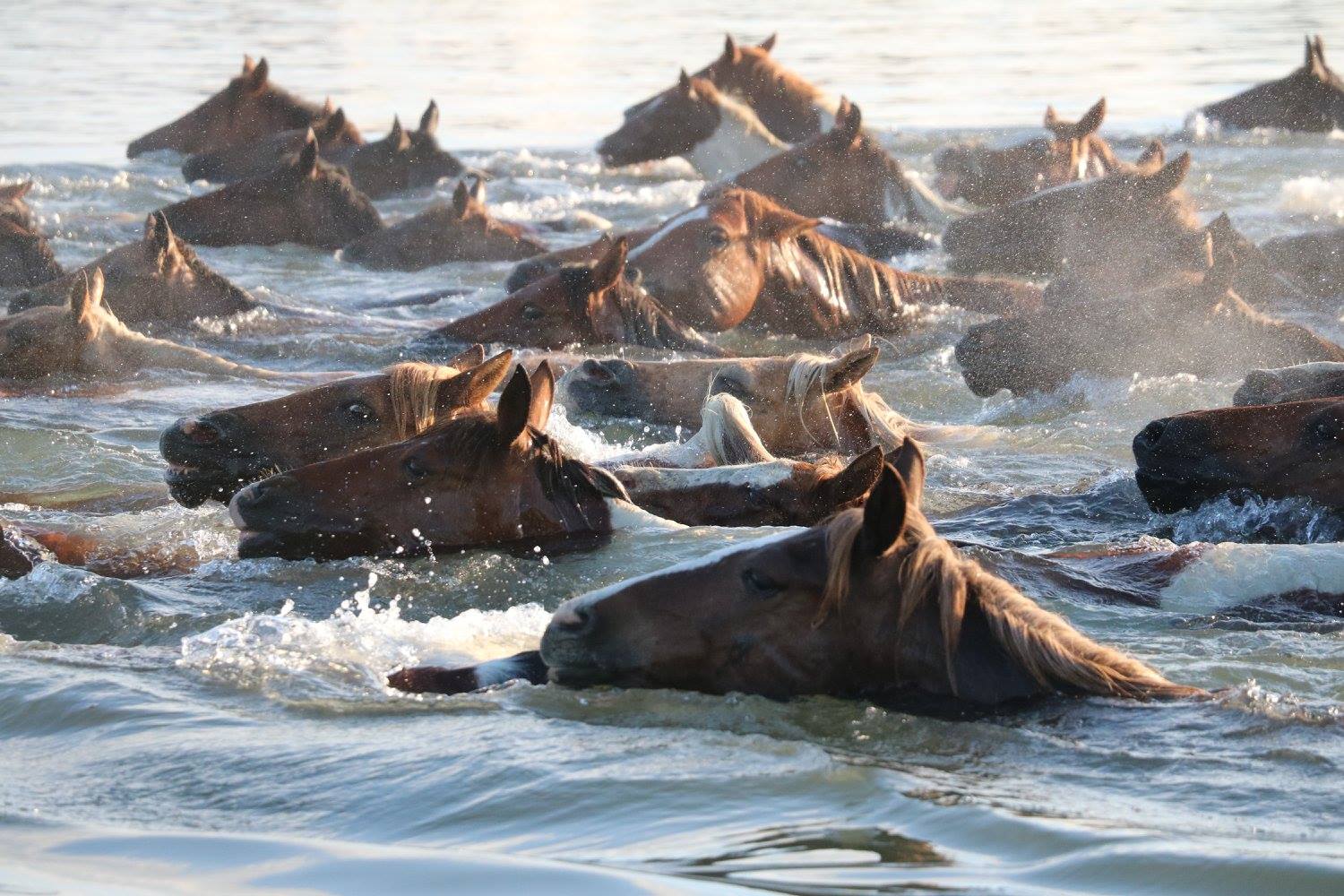 The Chincoteague Pony Swim | Martin Clunes: Islands of America - Martin Clunes is a keen horse lover and during his equestrian documentary he visited the The Chincoteague Pony Swim.

Ponies arrive on Chincoteague Island after swimming from Assateague Island National Seashore during the 90th Pony Swim on Virginiaís Eastern Shore, July 29, 2015. Crew members from U.S. Coast Guard Station Chincoteague enforced the safety zone where thousands of spectators gathered for the event.
Mali de Sainte Fare & Sainte`s Denpasar Westphalian Stallion, Dressage Royal x Florestan I…
Read More